By Caroline Cohoon
March 9th, 2012
I recently discovered an app that I am in LOVE with, and the best part is, it's free! The name is WiFi Photo Transfer, by Voxeloid Kft.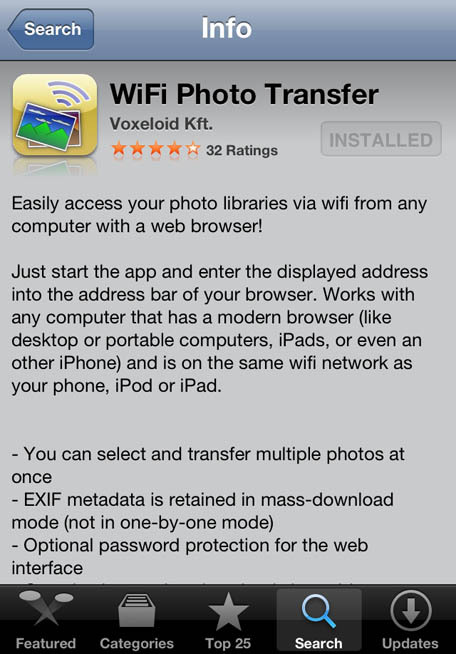 I take tons of photos on my iPhone and they seem to just sit there. I hadn't found an easy way to get photos from the phone to a computer without syncing up all my photo libraries or jumping through a bunch of hoops, like emailing the images to yourself... ugh, how frustrating! With WiFi photo transfer, you can connect directly to your Apple product (I've used this on the iPhone 4s and iPad 2) when you are on the same network, and download batches of your images. When you pull up the app on your device you'll see this: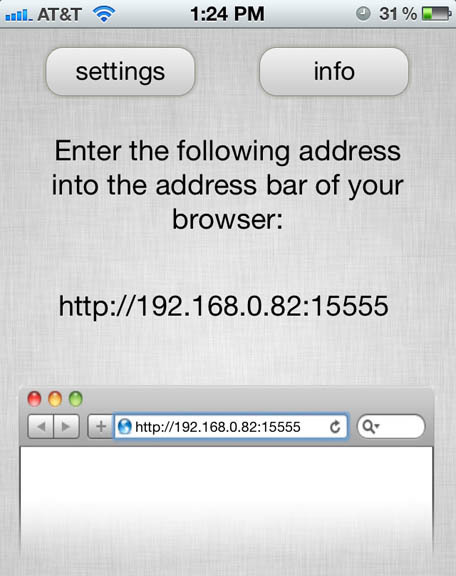 Then type the IP address onto your web browser of your computer, and you'll see your photo albums. I've created multiple albums to better organize my images, it makes it much easier to find things that scrolling through the entire camera roll.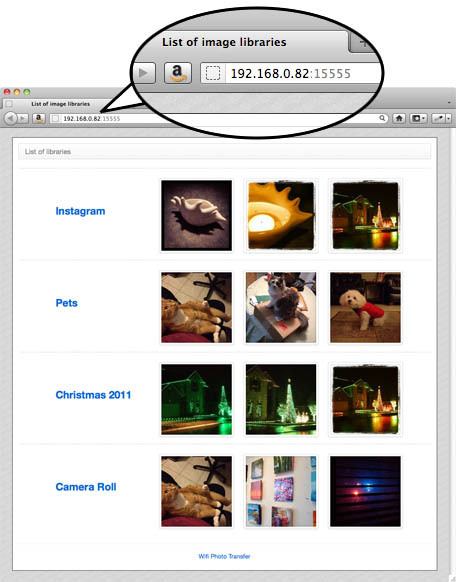 Select the album you want the images from. You can choose to download one at a time, but the benefit of this app is that you can batch up to 100 at a time and download them as a .zip folder. I'm pretty sure there's a typo on the website, the button is definitely on the RIGHT, not the left... Unless I'm missing something... ?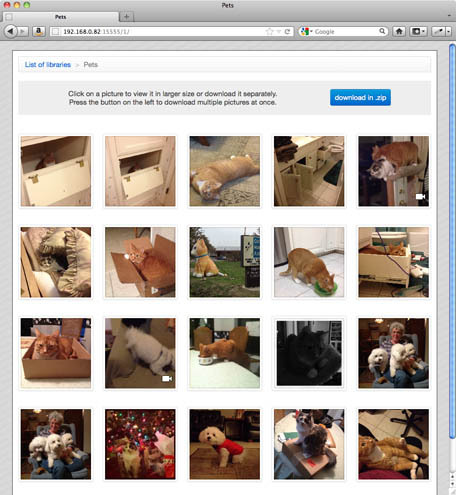 I take a lot of photos of mine, and my family and friends' pets... Don't judge, you know you do too! Yes, that's my big orange cat inside the laundry hamper... and he's the one who opened all the cabinets and drawers. Anyway, moving on! After clicking the blue "download in .zip" button I select the images I want, or if you know you want a range of images let it check off all those boxes for you! Remember, you can do up to 100 at a time.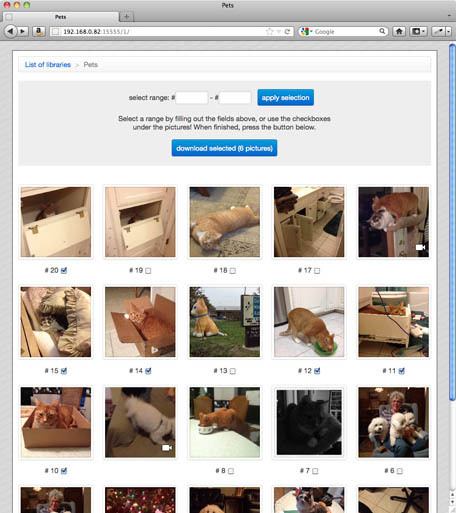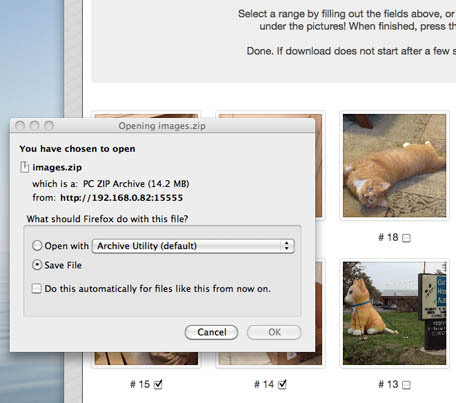 Save the file to your computer then open up the .zip folder to view all your images. They will be in FULL resolution, from my 4s the images are 2448x3264 pixels, and you can make HUGE prints from that! For all you Instagram users, THIS is the way to save those images for printing, NOT off the Instagram website. Trust me. So, try it out! You've got nothing to lose, and a whole bunch of great new photos ready for printing to gain!