An office space needs to have some type of design or the walls will be stark and bare. Whether you work alone, or you meet with clients in the space, you need some type of design in order to be creative and productive. When it comes to decorating your office space, one option is removable wall murals. With the removable option, you can easily change up the look of your office without major changes. Plus, the murals are customizable so that you can create a meaningful art piece that is inspiring for the workplace.
What are Removable Wall Murals?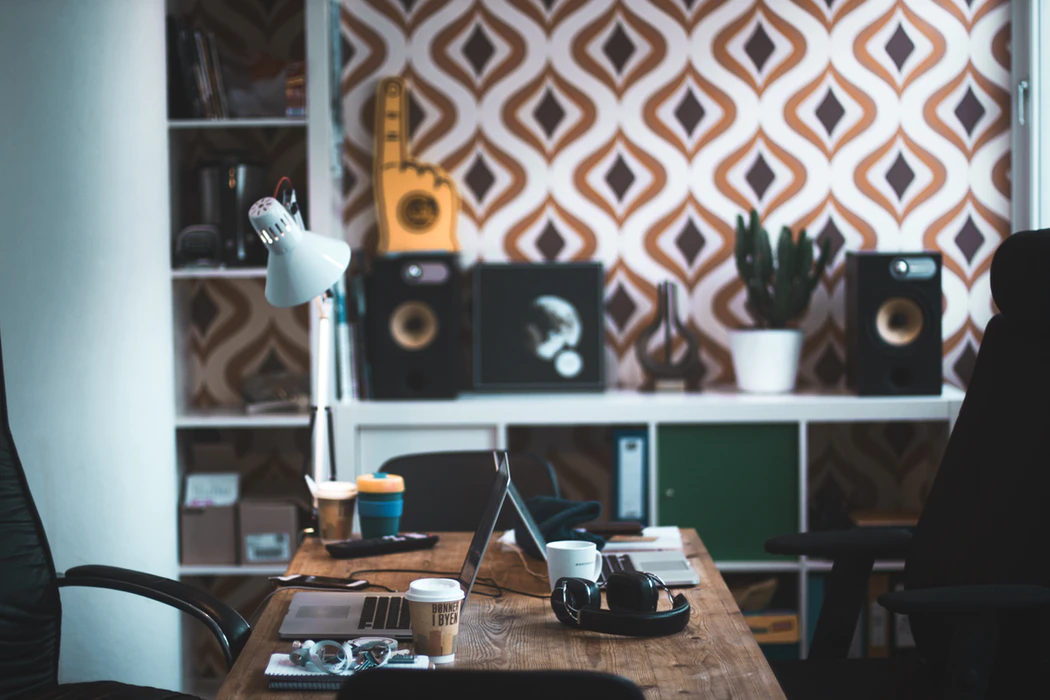 If you have kids, then you have some idea as to what a removable wall mural is. Simply put, it is a sticker of sorts that can be placed on the wall to provide an art element in the space. With many textures and material types available, the removable wall mural can take up a large space, creating a focal point in your office. The murals are a great option for your individual office or for meeting rooms within your business. Create visual interest that is stimulating instead of having blank walls that are cold and uninviting.
Mural Material Types
When creating a removable wall mural, you can choose from varying material types to achieve the perfect look in your office space. One option is the artist canvas. The texture of this material is perfect for wall murals and provides a painted look, which creates more depth in the piece. If you want to create a statement piece for your office, the smooth matte texture is the way to go. True life photo reproductions do well in this format, such as landscape photographs. Easily bring the outdoors in by using this material type for your next mural. EasyStick! It is another material type that can be used in your office. This option is removable so you can reposition the piece as you please. If you are constantly changing up the design of your space, this is an option you want to take advantage of. If you want extra pizazz in your space, the Bling! format is a nice choice. Dazzle your clients with an element of sparkle in your removable wall murals installation.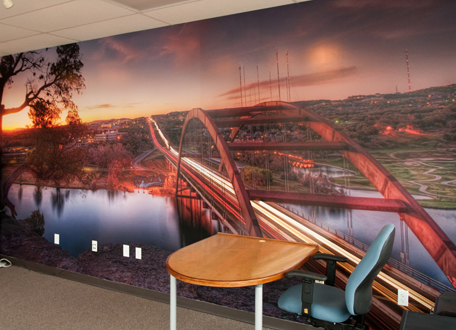 Design Ideas
Removable wall murals can be created from any type of design element. You can create a large focal point in the office that creates a serene workspace by placing an image of a forest or the mountains. What makes you calm and relaxed? Think about what type of scenery provides you with inspiration or calming and have a mural created from such an image. This will help you to focus on your work while creating a quality work environment. Perhaps you want to be stimulated visual and always keep your brain churning with ideas? In this case, create a stimulating mural with popping colors, texture, and shapes. Think about what gets your mind going. Find an image that will meet your design aesthetic as well as keep your mind working as you focus on projects or client meetings. Your options are truly endless when it comes to creating removable wall murals. Are you a city or location focused business? Think about creating a mural that has an element of your area, perhaps a famous bridge or building. You can really think outside the box and add something to your office that will suit your design style as well as business needs.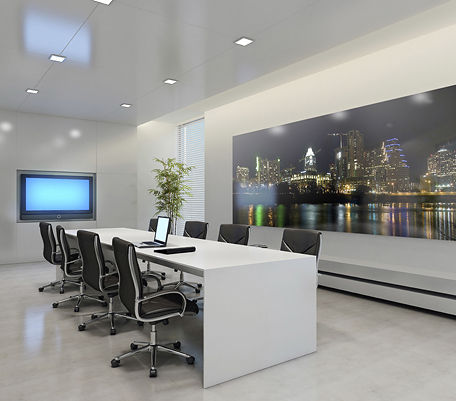 Change It Up
Because the wall murals can easily be removed, you can create a new one whenever you like. The affordability of the materials means that if you want to change up the design of your office, you can. Simply create a new wall mural and remove the old one. With the simple installation process, your space can be changed and revitalized whenever you like! Take a look around your office. Do you have a large and empty wall that could use a little sprucing up? Is your office drab and just visually unappealing? If so, consider how you can add a mural to create interest and stimulation to your workspace. In no time, you will have a fabulous art piece that stands out, inspiring you to do more and enjoy your work environment!