Creating a panel canvas print is a wonderful way to add unique and interesting artwork to your home. One option that can have a dramatic impact is 4-panel canvas prints. With a 4 panel installation, you have a large set of four canvases that can be placed on a large open space, creating a focal point in your home. From kid's décor to the family room, this option is easy to complete and can have a huge impact on the design style of your home. So, how do you get started? For many people, the thought of creating your own artwork can be intimidating. However, with canvas prints, it is actually fun! Learning more about the process can help you to see just how simple creating 4-panel canvas prints can be!
Choose Your Photo
To begin, you need to choose your photo. For a 4 panel installation, you can choose to use one photo and split it four ways, or use several photos to create a story. Do you have a favorite landscape photo you wish to display in a big way? Or perhaps you are recently married and want to tell your love story in photo form. Thinking about what you wish to display in your home will help you in your quest to choose the perfect photo. No matter your decision, you will need to ensure the quality of the photograph is pristine. You will need to have an original copy of the image so that it will work well when added to the canvas. Pulling a photo from social media or copying an image can lead to low quality which will result in the image now showing up well once placed on the canvas.
Editing Your Image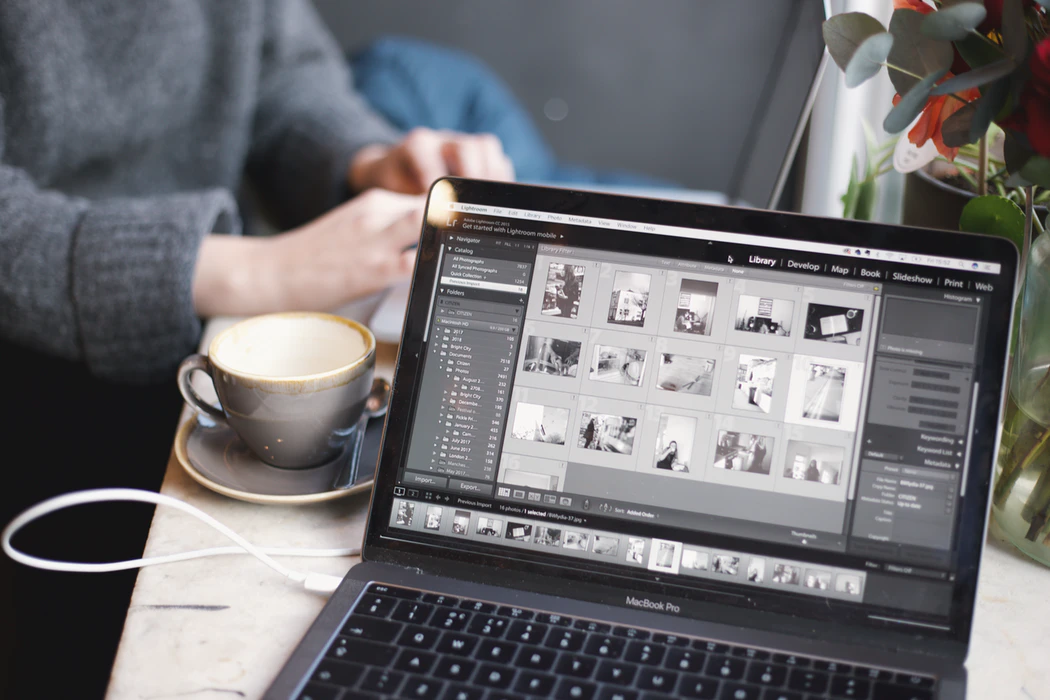 Before you can create 4-panel canvas prints, you must edit your image. If you are using one photo for the installation, the image will need to be split into four parts. You want to split the image where it makes sense and will come together cohesively when hung as a four-panel canvas installation. You can use an editing tool such as photoshop to split the image. Each section of the photo will need to be saved as a separate image. Once you cut a portion out, save it as a separate file. When you order your canvas prints, each individual section (photo) will need to be added to a separate canvas. If you are skilled at photo editing, you can create a unique art installation by adding softness in areas of the photo and allowing other portions of the image to stand out. You can also play with brightness, highlighting and other elements to evolve the photo into a true work of art.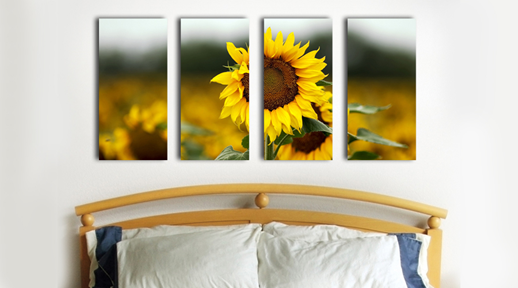 Ordering Your Canvas Prints
The ordering process is relatively simple once you have your image split into four parts. You will click on the canvas type you wish to order and then choose your sizing. You can opt for traditional sizes such as 8x8, 10x8, 20x16, etc., or you can create a custom size. Before ordering, be sure you have measured the space where the artwork will be hung. For example, if you are hanging pieces over a couch, be sure to look at high how they will be placed and consider your size options. while you might want a huge installation, a size like 30x40 might be too much for the space available. Always measure several times and ensure you have enough room before creating and ordering your artwork. You will need to order four separate panels to achieve the four-panel canvas print style for your home. Be sure to review your images at the end of your order to ensure they are all the same size and they will blend well together once hung in a line.
Takeaway
As you can see, the process of creating 4-panel canvas prints is relatively simple. Give it a try today and see what you can come up with when it comes to brand new artwork for your home. You will certainly be surprised at how a cherished photo can easily become an art piece that you will love to display for many years in your home!