When it comes to adding the artwork to the home, a hot trend in design is working with panel canvas prints. From two, three, four, and even five-panel canvas wall art, homeowners have a wealth of options in which to be creative. The 5-panel canvas prints option is really taking the home design world by storm as installation can be created in a variety of ways. Learn more about this trend to come up with ideas for adding unique artwork for your home.
Endless Configuration Options
When it comes to 5-panel canvas prints, the configuration options are seemingly endless. You can really let your creativity shine through by applying your favorite photos to multiple canvas sizes to create a unique installation. Choose to separate one photo in five slim sections or allow your artwork to truly stand out by creating a large centerpiece with two smaller canvas prints on both sides. The goal is to create a piece that you will love based on a treasured photo. For example, let's say you enjoy taking photos of nature. A photo with an enhanced flower with a bee in the middle could easily be separated to create a 5-piece wall picture. The large center canvas could be the center of the flower with the bee while the four side pieces would be the remaining sections of the flower. Once the 5-panel canvas print is hung, you would have a middle focal point and the flower comes together as a whole when viewing the entire wall. Once you decide on a photo you would like to use, play around with different configurations so that you can enjoy your work once the pieces are installed!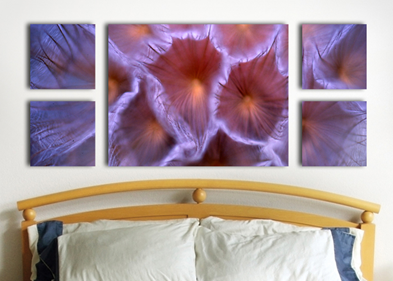 Choosing Your Layout
Part of the design process is choosing the layout of your 5-piece wall picture. How will your photograph be separated? For the most part, 5-panel canvas wall art can be created from one photo. You must ensure that the photograph is of the highest quality and can be separated in a way that will create one image when all five canvas pieces are hung together. Much care must be placed on how your photograph is cut into five separate pieces. Make sure that your layout will make sense and come tighter when all the pieces are hung. You also want to consider where you will be placing the artwork. With five-panel canvas prints, you need a large wall space. In general, such an installation works best in living areas where you need a focal point, such as above the fireplace or above your bed in the master bedroom. Once you know the location, you can consider how far apart you want your pieces to hang. When creating a 5-piece wall picture, you want to add a little space in between each piece, but only a small amount. When you place each piece too far away, it can diminish the full picture of the installation.
Setting Up Your Photos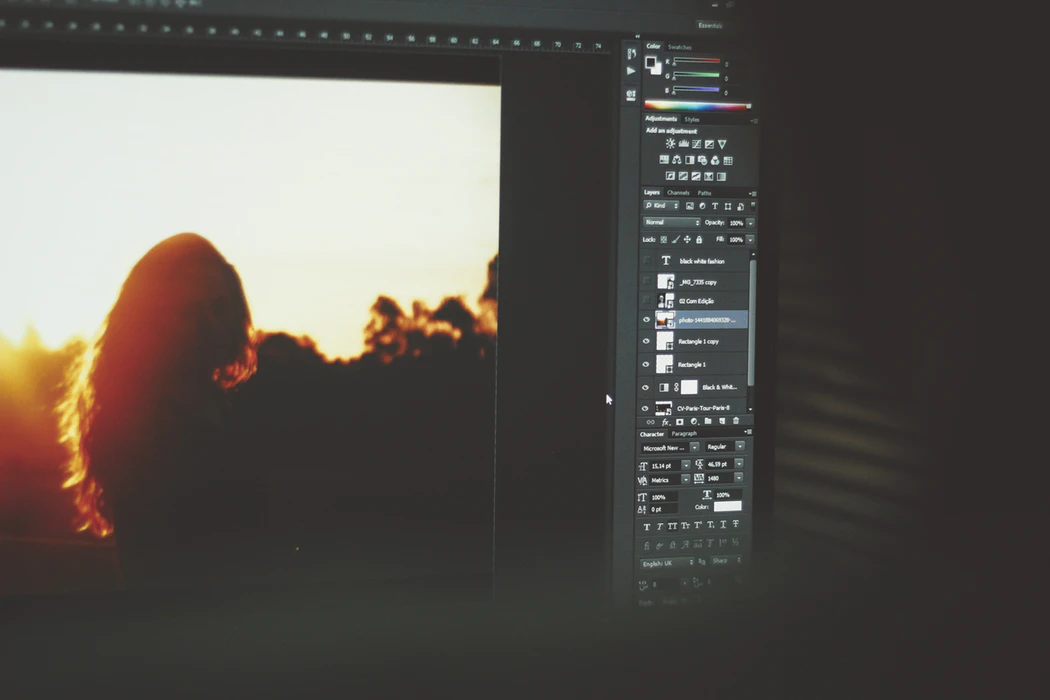 Once you have chosen your photograph and now your design, it is time to set up your photos to create the 5-panel canvas print. Your photograph needs to be of the highest quality and then each section saved as an individual print. When you go to make your canvas, each piece will need to have a separate image added. Use a quality photoshop tool to section off your photo into five pieces. Then save each piece as an individual file. If you are using a layout configuration that is of varying sizes, be sure you know which images need to be which size. This way, once you are adding your photos to the canvas sizes, there won't be any mix-up. Always double check your work. When your order is ready to be placed, look over each piece again. Be sure each canvas size is correct, and your photographs have uploaded correctly. This way, you can ensure once your canvas prints arrive, you will be ready to hang your new installation without delay!
Takeaway
5-piece wall pictures are a big trend right now in home design and one you should certainly take advantage of. Give your current or old photographs a look through to see if you can create a canvas masterpiece to add a unique touch to your home!