I know I'm not alone in the world in that I carry around boxes of old negatives from the time before digital. I started shooting with a DSLR in 2005, after graduating college with a degree in photography. So as you can imagine, I have a TON of negatives, and of some pretty good work! I was so excited to come across a Lomography product from the good people at
Photojojo
, the Smartphone Film Scanner. Being an Instagram nut, I love the idea of being able to go straight from negative to iPhone.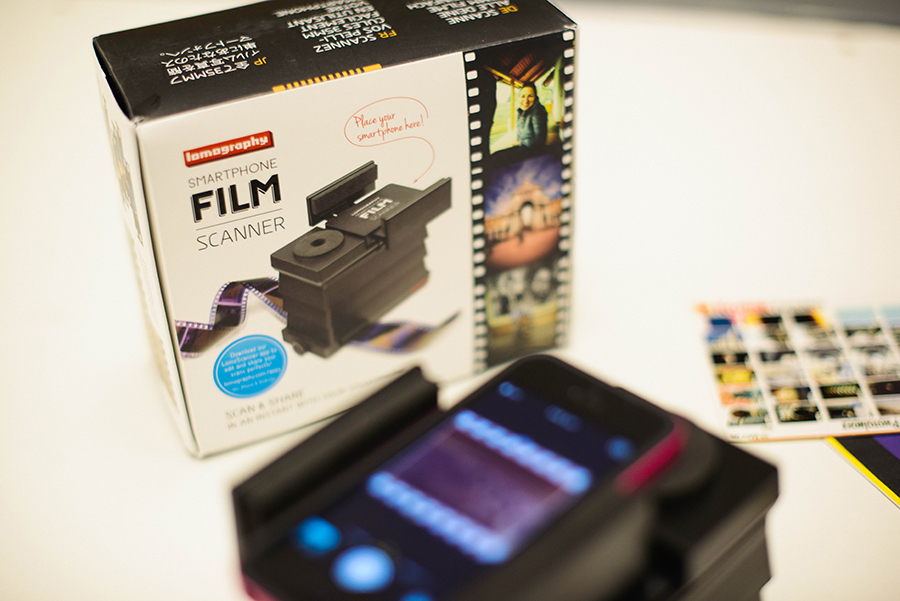 Problems With the Smartphone Film Scanner App
I decided to first test it out on my negatives from when I lived in Europe in 2003. The device is cheap plastic but it was super easy to setup and get started. I installed the Lomo Film Scanner app and that's where things started to go badly. First off, the app is incredibly poorly programmed as it crashed my phone every single time. And not just a "freeze up" crash but a "completely screw up the phone so nothing else works whatsoever that you have to power off and reboot" kind of crash. I'm using an iPhone 5 on iOS 7. I finally went back and actually read the reviews of the app and realized, hey, it's only got one star and EVERYONE HAS THE SAME COMPLAINT. Problem number 2 with the app, is that it saves in a completely, ridiculously low resolution format. I'm talking 500x300 pixels and that INCLUDES white space around the 35mm frame. Um, hello, but that's not even good enough for a web res instagram view. If there is a setting in the app itself to change that I couldn't find it. Because it crashed so often I never got that far.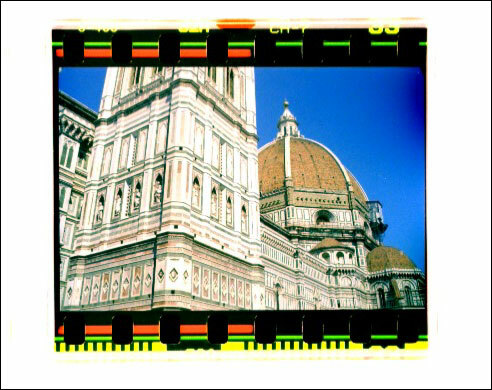 Work Around for the Smartphone Film Scanner...DIY
So clearly, the app is flawed, but the concept of this device is still brilliant. It's a simple projector for 35mm negatives and your smart phone is just the camera with which to capture it. I decided to forget the app and do it myself. Using the native camera app on the phone, I photographed the color negative image and saved it to the camera roll.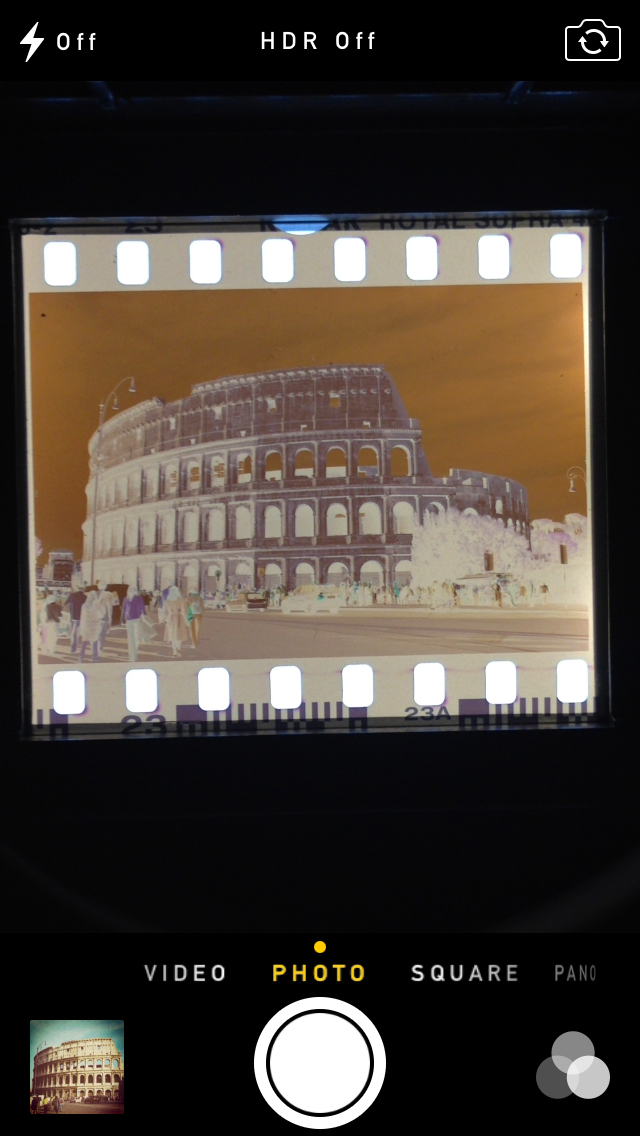 I then opened it up with the Photoshop app and inverted the image to create a positive, and then I made adjustments to the color, contrast, exposure, etc. Editing the color got pretty tricky. Some images I was able to get them close to natural while others just didn't seem to want to get there.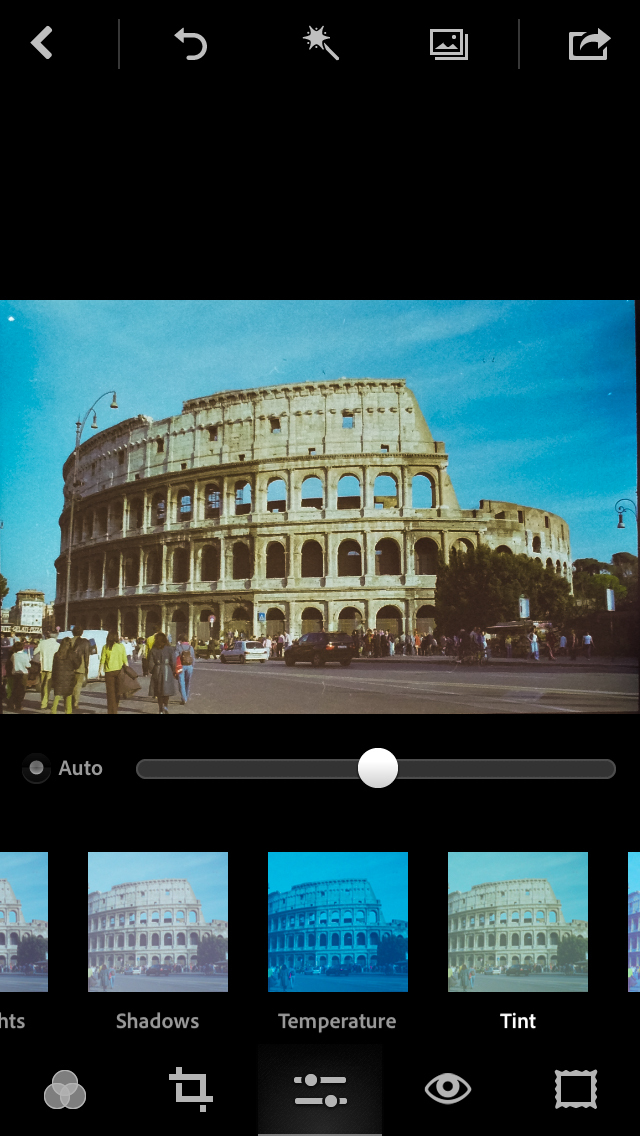 Photoshop Express App pictured
When it was just too off I could usually save it with a great black & white filter. I also, of course, used Instagram to give the final results even more punch and share them with the world. I did find that I often had some dust spots on the images, so I need to be more careful with cleaning the negatives and device before shooting. I used the clone stamp function in the free app TouchRetouch. It did the job but it was a little cumbersome to use. I actually had to watch their tutorial to figure out how to make it clone like I wanted.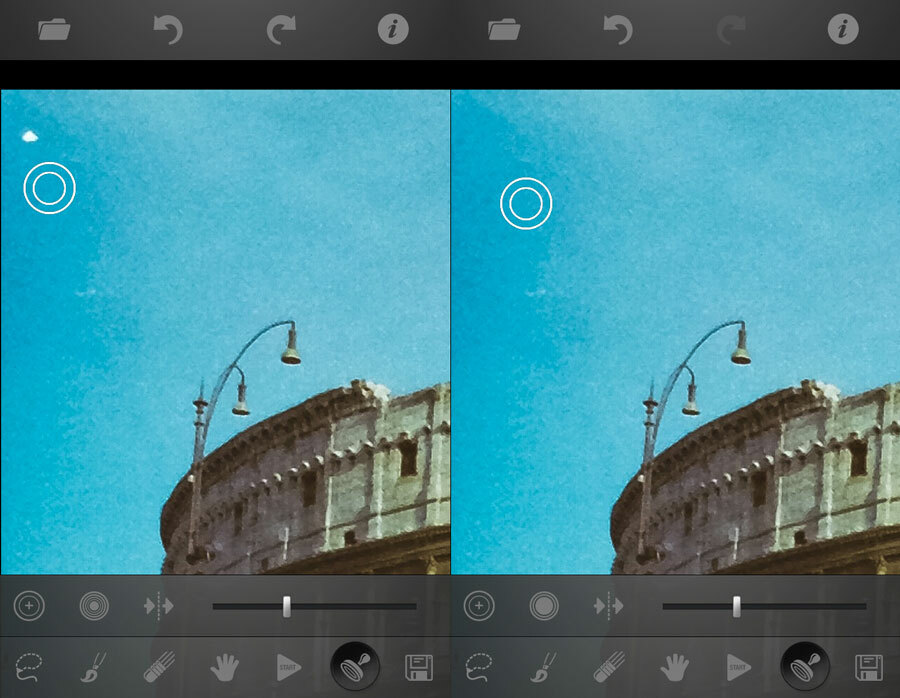 TouchRetouch app pictured
I also now have a full resolution "scan" of my negatives. The pixels ended up at 2313x1494 and while they aren't as clear as standard photo or scan, they'd still make good prints on canvas around 24x16 in size. Obviously if you want a really clear, sharp image to print then a genuine negative scanner is the way to go, but for quick digitizing and sharing through social media, this works great!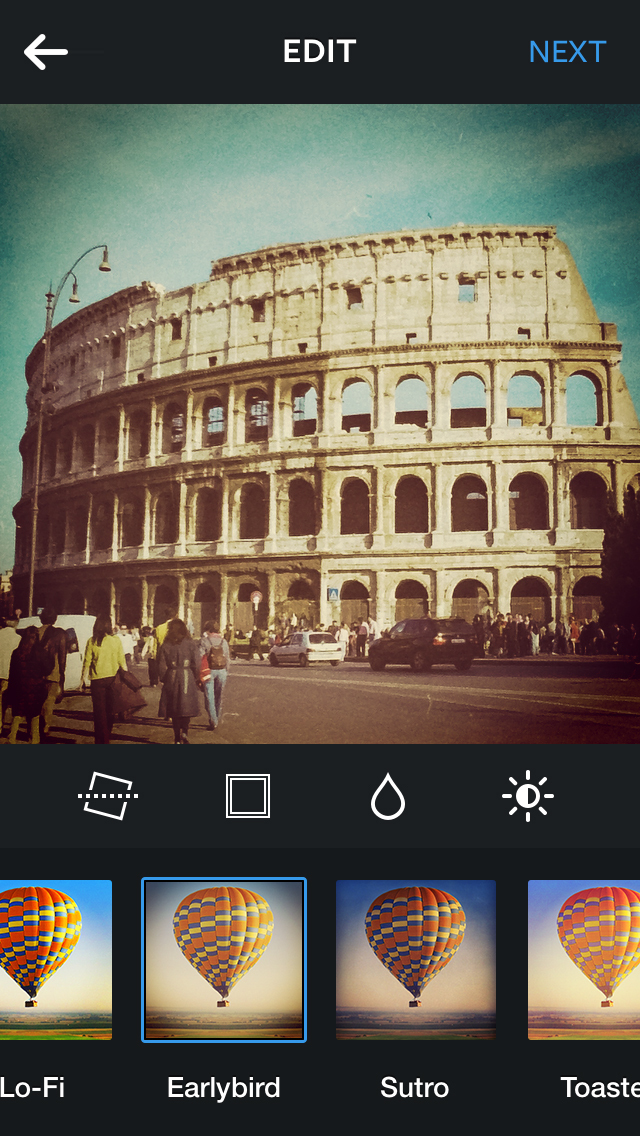 Here is the final image after Instagram!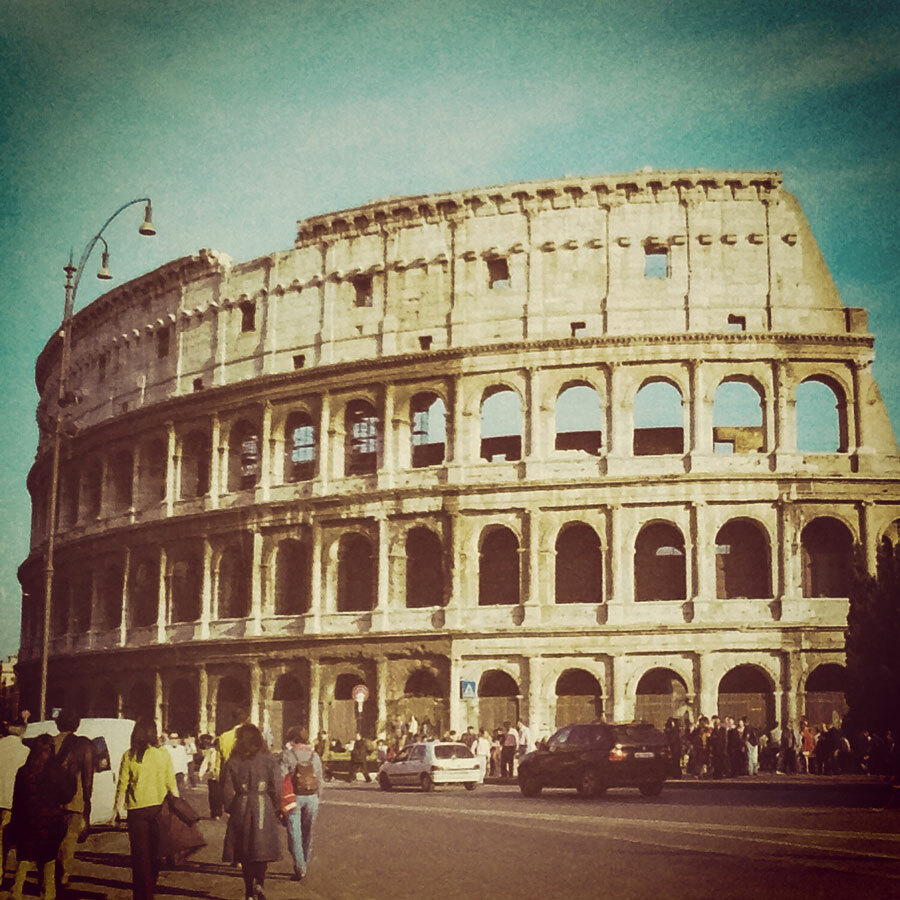 If you have any recommendations for photo editing apps on a smartphone, share them in the comments! If you try this out on your own, share them on instagram with the tag #smartphonefilmscanner.
http://photojojo.com/store/awesomeness/lomography-smartphone-film-scanner/
http://www.photoshop.com/products/photoshopexpress
http://instagram.com/#
http://adva-soft.com/products/touch-retouch/