Weddings are emotional moments that do not have a retake. But they can be crazy too, not only for the bride, groom and their families but also the wedding photographers. Wedding photography requires much focus and preparation because every detail is important. From the brides stunning wedding gown to those adorable children holding fresh flowers walking down the aisle, everything has been captured with such emotion that years later when the couple looks over at the pictures, they relive the moment. Passion is critical for wedding photography because it combines every type of digital photography, from fashion to portrait, from product to architectural, and from family to travel. On this very day, when emotions are at peak and schedules are tight, such event photography is a test for every photographer to put all the skills into place that he/she has ever leant. Wedding photographers have to plan a perfect wedding day for the bride and groom making sure to freeze every unforgettable moment in pictures.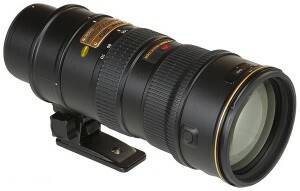 Wedding photographers need the right kind of professional lenses to capture these wedding moments with creativity and craft. 70-200 mm f/2.8 is a good wedding portrait lens that is of high quality and quite versatile. Many wedding pros love using the 70-200 mm f/2.8 lens because its range allows you to capture a wide view without changing to a wide angled lens. The compression obtained from this lens by zooming in from 105-200 mm provides a perfect image that cannot be found with other lens. The best feature of the 70-200 mm f/2.8 lens is that it gives wedding photographers the chance to close in on the moment and capture facial emotions in candid shots without interfering with the precious wedding moments. Whether it is those precious tears, those fleeting glances that groom gives to the bride, the bride and groom's first dance as man and wife, or the joyous laughs at the wedding reception, the 70-200 mm f/2.8 lens is able to capture such delicate moments with emotion.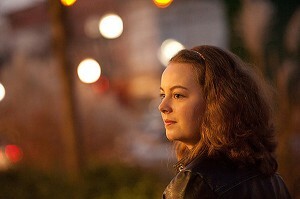 The f/2.8 gives a beautiful bokeh (blur) with its action-seizing shutter speeds. It thus allows photographers to focus on the subject of the picture while adding a sort of a blur to not create interference or distraction from the background. The fast shutter speeds are best for shooting in indoor or darker environments such as weddings that can capture moments at a less digital noise. If you are buying 70-200 mm f/2.8 lens, you are into some serious photography. They are pretty rugged with a metal barrel and can even prove to be weather and dust resistant. Thus a lot of advantages come with a wide aperture resulting in excellent wedding photographs.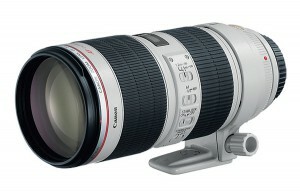 The 70-200 mm f/2.8 lens is the powerhouse of every wedding photographer at least 80 to 90% of the time at weddings. The Canon EF 70-200mm f/2.8L IS II USM is Canon's fast water-resistant lens that provides outstanding image quality (Image Quality Rating: 9.8). The average price for Canon's f/2.8 lens is $2500. On the other hand, Nikon AF-S 70-200mm f/2.8G ED VR II provides stunning images with an image quality rating of 9.8, costing $2400 in the US.
References:
http://www.kenrockwell.com/canon/lenses/70-200mm-f28.htm
http://digital-photography-school.com/choosing-a-lens-for-wedding-photography-stepping-into-wedding-photography-part-2