Smart phones have made it so easy for us to communicate and share what we see every moment of every day. The advancement in the technology in just the iPhone's camera alone is amazing. This little camera is about to replace the need to carry around a point and shoot camera. The optics and capabilities of this little gem is only going to get better over time. This has spawned a movement called "
iPhoneography
". Basically people showing off photos from their everyday life with their iPhone...but doing it in artistic ways with the help of camera apps like
Instagram
and
Hipstamatic
(just to name a few). There are even art galleries opening their doors to artists who use the iPhone as their tool of choice. With the iPhoneography craze building there have been several pieces of "equipment" that you can purchase to make the most of that camera on your iPhone. This equipment can range from kitschy to pretty cool. But who am I to be the judge. I am a photographer and I can get a little geeked out over pretty much any photo toy.So are external iPhone camera lenses worth it? The biggest takeaway I would like you to get from this is that you should know that the photos you take with your iPhone or other smart phone are good enough to print on canvas or large photo prints. It's pretty amazing how large of a canvas print we can make from a regular iPhone photo...no matter what little gadget you purchase. So if you want to do a little artistic experimentation...or just have some fun...check some of these tools out, go out and take some photos and maybe create a few canvas photo prints with what you captured. We would love to hear the process you used. Here are a few different iPhone camera accessories to check out. First off from
Photojojo
is a trio of external iPhone camera lenses and a special case to hold them. The lenses are a Macro/Wide lens $20, a Telephoto $20, and a Fisheye $25. Buy all three for $50 as a package deal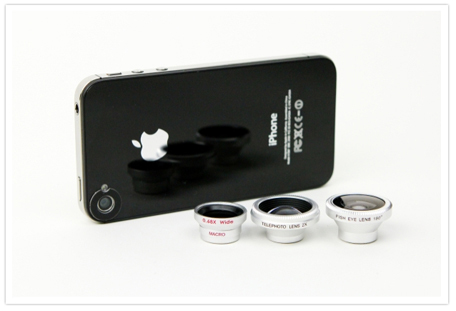 These next two are from
iPro lens system
. You can get the case, the wide angle, and the fisheye lens for $199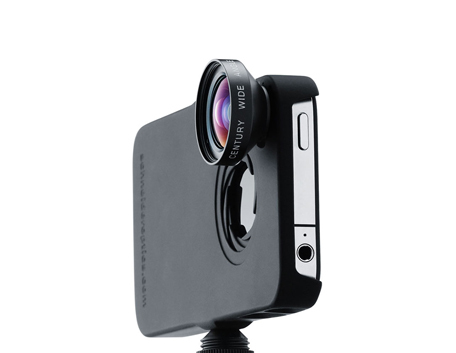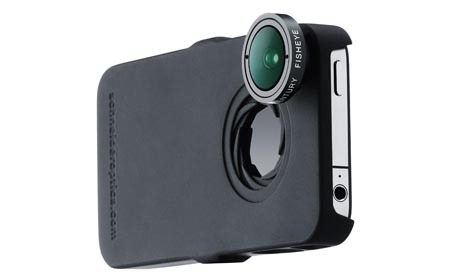 This one is from
cOnice zoom lens
for the iPhone, Samsung Galaxy S, and Sony Xperia X10. You will make a statement with this lens. Retails for just under $50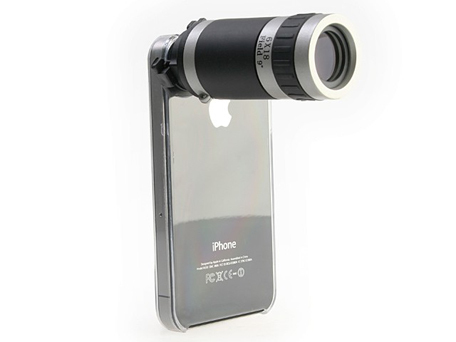 These next two shots are showing off
Photojojo
's external iPhone camera lens dial. Take those three lenses that I showed you at the top and insert them in this handy case and you can film movies and take photos without the trouble of changing those pesky lenses out. Just rotate them. Seems a little bit clunky but oddly desirable. The case with the 3 lenses sells for $249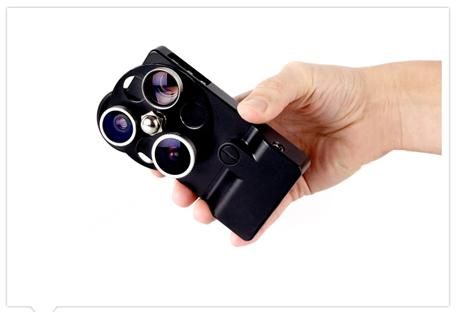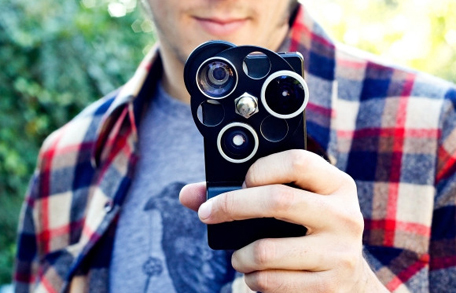 And the grand daddy of all the iPhone lens mounts...People thought this was a hoax when it first came out, but it isn't. You can now mount your SLR lenses onto your iPhone. Thank you
Photojojo
(again). This unique gadget will let you mount any of your regular SLR (or DSLR) lenses to your iPhone to get a little more creative and control over your image. The SLR mount runs $249 (the big lens is not included). Pretty crazy.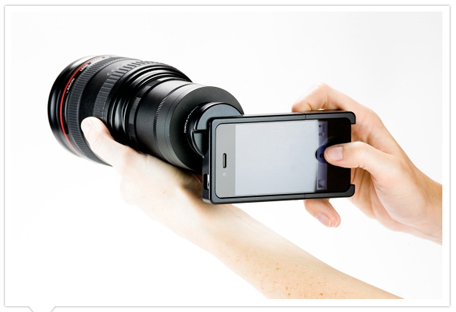 So there you go. Are external iPhone camera lenses worth it? If you are looking for a way to expand your iPhone photography skills and have a little fun doing it these are just a few of the gadgets and tools out there you can use. We can't wait to see what you come up with...using your iPhone, your point and shoot, or your SLR...we love seeing the amazing artwork that people order each and every day. As always, if you want to print a photo on canvas you know where to come...that's right
CanvasPress.com