Arts and Crafts time for kids is always fun. They get to paint, use water colors, glue, scissors, tissue paper, macaroni and those pipe cleaner bendy things. But who was left to clean up all that stuff...and usually the child too? Well, Mom of course. Kids love to paint and draw and create. As parents we want to foster that creativity...but sometimes we don't want to deal with the aftermath of what that creativity produced. I have a solution for you. Well, 5 solutions. Your iPad or other tablet device has several fantastic drawing apps that your child can use to create some pretty stellar art without getting permanent marker on their hands and the kitchen table. If you trust them enough with your iPad then they can create art whenever and wherever. Whether you are in the car on a long trip or just out running errands these apps can be a great mini art projects for them while they are in the car. Of course having them sit at the kitchen table and watch them draw to their hearts content works too. Some of these apps will let you share the drawing on Facebook, Flickr, Twitter and email...perfect for sending your child's masterpiece to grandma and grandpa. They all let you save the finished artwork and who knows, one might be so good you decide to print it out, or make some into
canvas prints
(you know who to call for that). Think of your iPad as a mobile canvas...no more scratch paper filling up your kitchen counter. Wow, we are solving all kinds of problems today. Here they are in no particular order: 1.
Drawing Pad
by Darren Murtha Design - $1.99
2.
Color & Draw for kids HD: 4 apps in 1 - Coloring Book for iPad
by Tipitap Inc (long name) - $1.99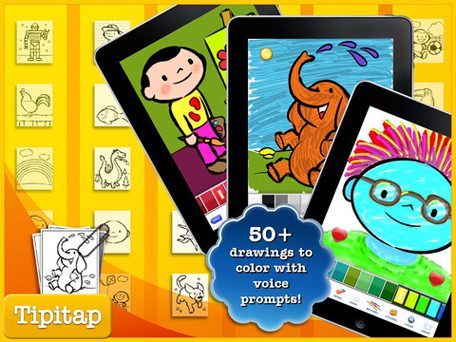 3.
Doodle Kids
by Virtual GS - FREE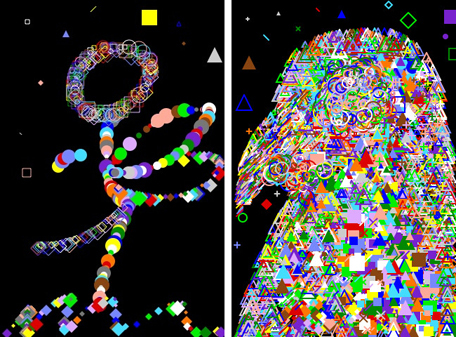 4.
Kids Paint
by Virtual GS - $0.99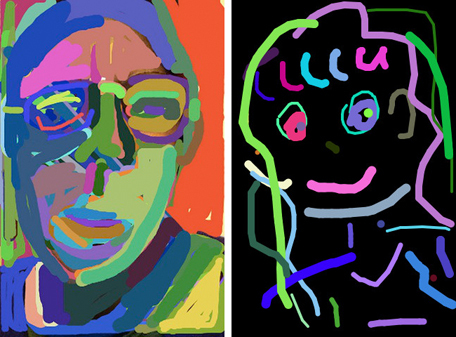 5. This one is a little unique.
Draw and Tell
, by Duck Duck Moose, will let your child draw their picture then they can record a message about their artwork to create animation or just to capture their voice. What a special gift to send to grandparents. Pretty cool. The app is $0.99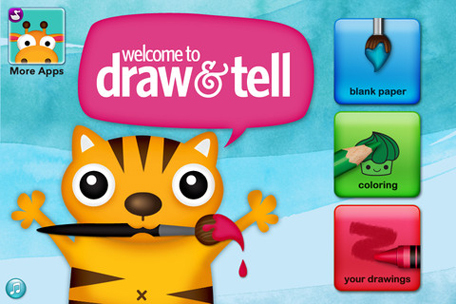 I hope that your kids enjoy using technology to create some new and different artwork. I don't think anything will replace finger painting, glitter, and macaroni necklaces...but it is something fun for them to do and it keeps their creative juices flowing. You may have a budding Picasso or Van Gogh on your hands. If that is the case then we definitely need to get some
canvas photo prints
of their artwork...and maybe we can get their autograph.