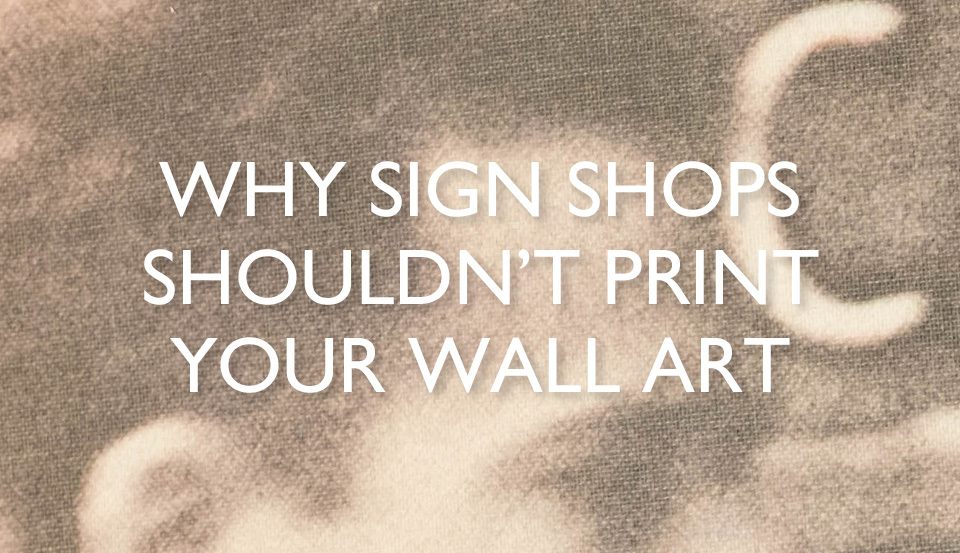 We have no beef with sign shops. There are some fantastic ones here in Austin and they do a great job of creating signs for businesses and individuals. My father recently created a large vinyl banner for our football tailgating spot. It is a vinyl banner that he purchased from a sign shop…it looks great. That is my point. Sign shops do a great job of printing signs. But entrusting a sign shop to make your wall art or photos that you would use as fine art? We think even they would say that isn't their specialty. Case in point. We had a gentleman contact us saying he had a canvas that he needed stretched. That is not an odd request for us. We have several artists who paint on non-stretched canvas and then request to have us professionally stretch their artwork over wooden frames. The gentleman brought by the canvas and said he had it printed at a local sign shop. We unrolled it and immediately saw that the print was actually on the wrong side of the canvas (see the photos). Obviously, the place he went to get this printed doesn't specialize in printing on canvas. That brings me to my main points of why sign shops shouldn't print your wall art.
Printing on fine art material is not something sign shops are used to doing.

We specialize in printing on fine art material. That is all we do. Art canvas, metal prints, and fine art photo papers are the cornerstone of what we offer.

Most sign shop's printers are built more for speed than for fine art printing.

And that is fantastic when you need a sign turned around quickly. But when your printer runs that quickly with pieces you want to show on your wall, then there is bound to be some quality loss. Our printers aren't slow by any means, but we have figured out the best pace for our printers to produce stunning results.

Printing artwork is not what they do on a daily basis.

Some details can be missed when it isn't a part of your daily routine.

They may not be printing with archival inks.

Each of our printers produce high quality giclée prints with inks guaranteed to last up to 100 years.

Quality of photo files might not be as much of a concern for them.

We are used to looking at how images will enlarge. With photographers on staff we look at the quality of every file that is ordered to make sure you get the results you want.
Trusting someone to print your artwork or your family memories is a big deal. So, finding someone who specializes in reproducing and printing your fine art and family photos can be a daunting task. We are honored that we are entrusted with that very task each and every day. What is even better is that even though we print for artists and photographers, we love printing for families and individuals who just want to get a quality print of their own. We bring fine art printing to the masses. We hope that you trust us in making wall art that you want to hang in your home or office.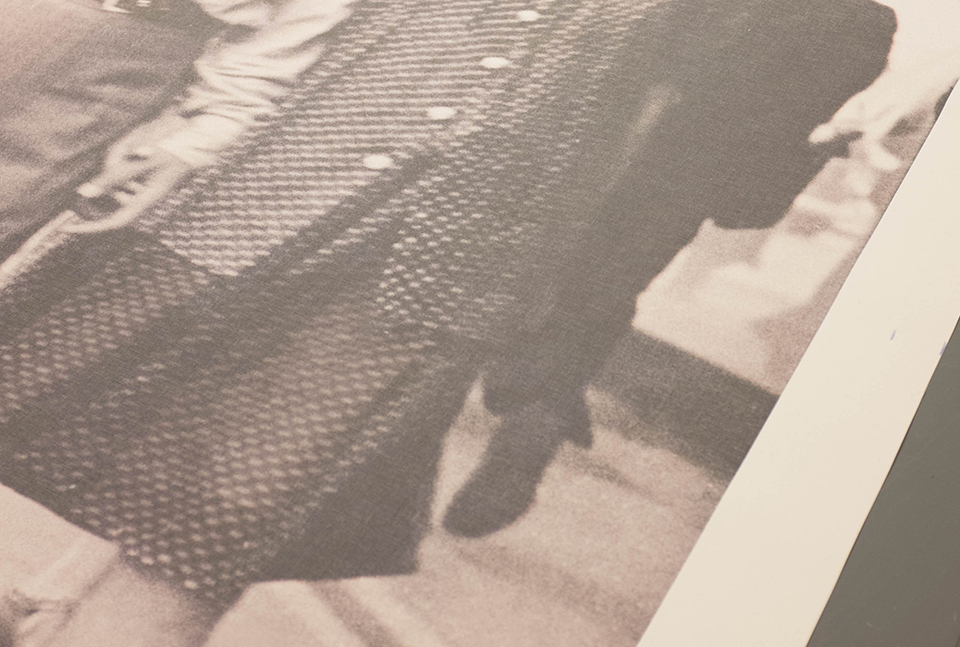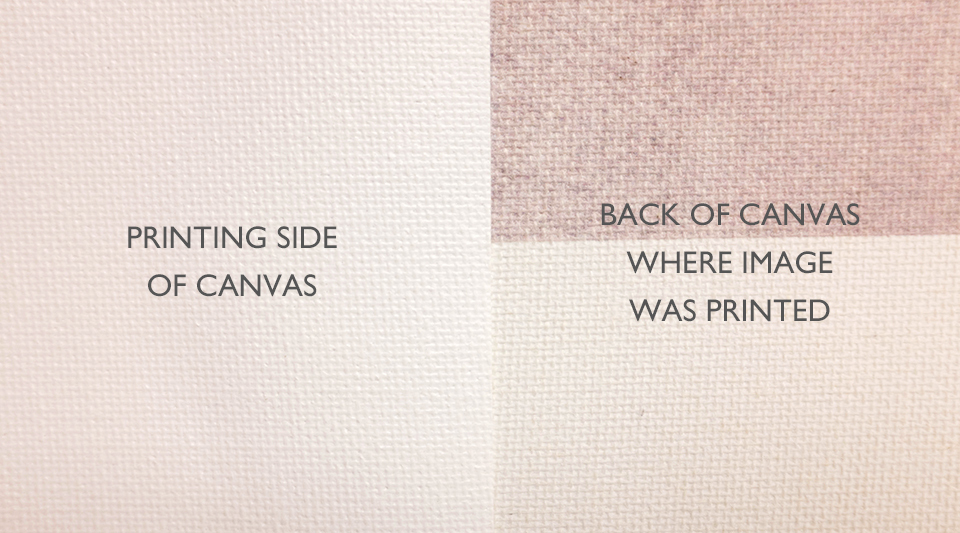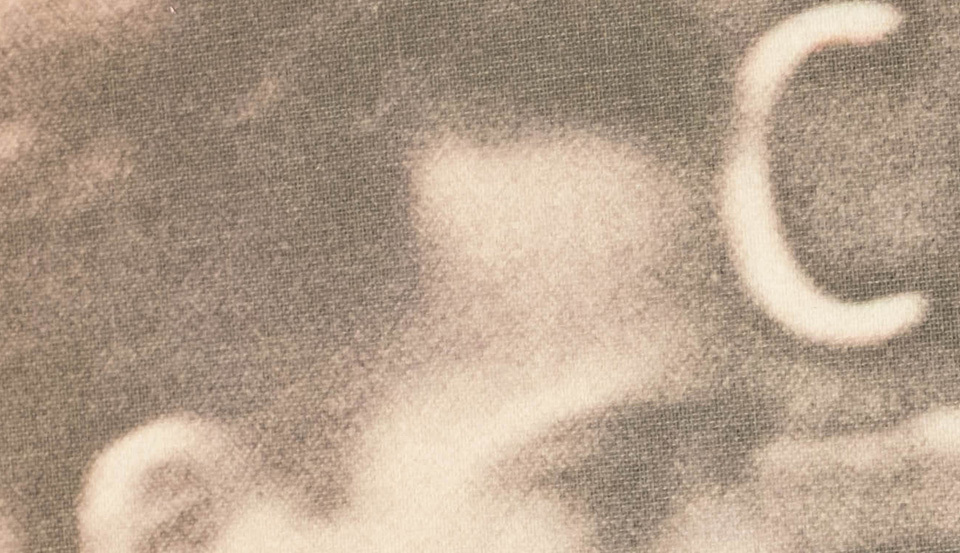 You could easily tell that this print job was not paid special attention to. It was printed on the wrong side of the canvas. That leaves the image unprotected which could lead to flaking and cracking of the ink. Even if you don't use our services, but have questions about setting your image up for printing we would be glad to help. Email us at support@canvaspress.com.