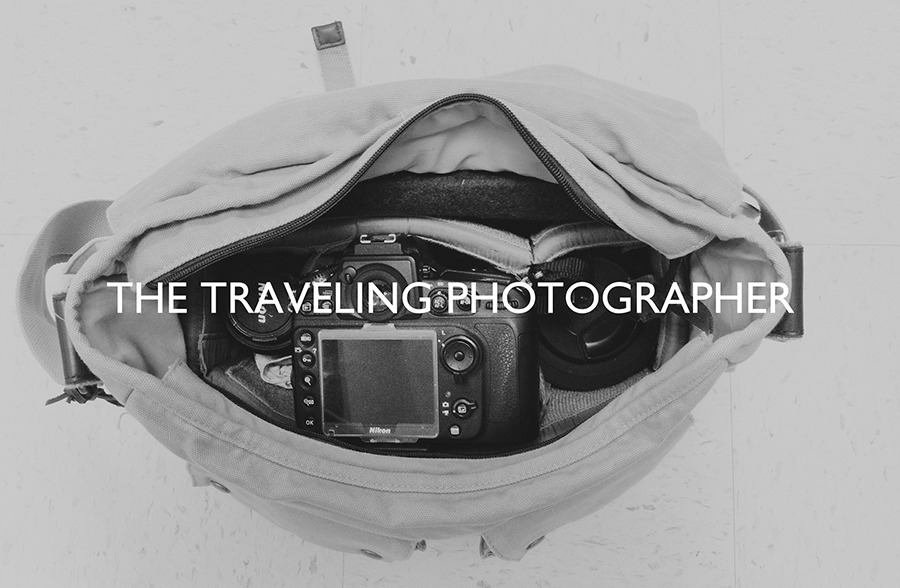 School is out and for many families that means it is time for a summer vacation trip. For those who are photography lovers who have acquired a lot of photo gear it can be a difficult choice on what gear to take while you are traveling. The question really is "Do you want to lug around every piece of equipment you own?" I am facing a similar dilemma (and my trip is a year away) and I am already trying to piece together what photo gear I should take with me. It is a lot harder than you think when you have accumulated as much gear as I have over the past 14 years. Should I take a film camera? How much film should I bring? Do I actually think I will be shooting that much film? Which lenses should I bring? What if I need to shoot this? What if I need to shoot that? All of these questions run through the mind of a photo lover who is about to travel. I don't think there is a right answer to exactly what each individual photography lover should bring with him or her on vacation. I do think there are questions you should ask yourself to help you determine what to bring. By the way Joey Lawrence has an article with some fantastic advice for photographers who are traveling. More common sense things than anything else.
Check it out here
.
Will you be doing a lot of walking? If so you might want to lighten your load and keep the gear down to 1 camera and 2 lenses.
Do you like taking portraits while on vacation and some scenery? Yes, then you can probably leave the 70-200mm at home.
Are you planning an african safari or amazon birdwatching trip? Then you may want to pack the 70-200mm lens.
If you haven't shot film over the past 5 years, do you really see yourself starting over this trip? Getting it processed, scanned, etc? No, then leave the old Canon or Hasselblad at home. If you answer yes, because you are going to make an album out of the film pics when you get back then go for it.
Should I take a flash? Depends on if you are going to be taking some street portraits or not. You don't need a flash to take scenic photos, so if that's all you are planning on doing then leave the flash. I will say that a flash can come in handy when taking a group shot at dusk…just something to consider.
What about a tripod? How often do you use a tripod right now? If it's never, then leave it at home. If it is essential to the type of photography you want to do on your trip then take one. Although I would suggest purchasing a good travel tripod that can fold down to 12"-15". It will fit in your bag nicely and isn't too heavy. Check out the MeFoto travel tripod series.
Ok, with all those answers asked and answered you still might have a mountain of equipment that only a sherpa would be able to carry. You may have to make some sacrifices or schedule some chiropractor sessions when you get back from vacation. With that said, here is my initial list for our trip next year (I'm pretty excited about it if you couldn't tell).
Digital DSLR w/ 3 batteries and small battery charger (may need to look at plug adapters for European countries).
2 lenses - 50mm & 24mm - I figure I like shooting more wide shots and portraits than zooming on anything.
A flash with wireless remote triggers - for some street portraits.
Deciding between my Canonette and Hasselblad for some film looks (right now the Hassy is winning in my mind)
That's it. I am not going to take a tripod because I never shoot on a tripod. If I need something to keep my camera stable I will bring a zip lock gallon bag and fill it with lentils when I get there. That will be my camera support. I would love to hear what gear you are planning on bringing for your upcoming travels. Spare no detail. I love to live vicariously through other photographers.
This article is written for Canvas Press. To find out more about Canvas Press' products visit www.canvaspress.com.