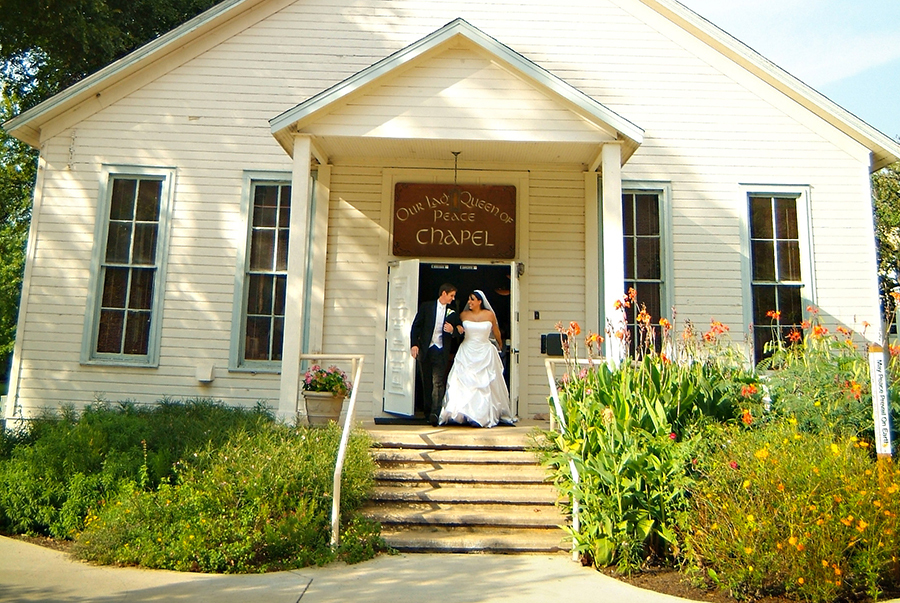 Canvas Prints have so many great relationships with the way we live. Let me explain that a little. A favorite vacation, a family portrait, remembering a loved one, the family pet, and a wedding day. All of these different facets of our lives are represented by photographs. A great way to take them a step further and give them a little more emphasis is to have those photos on canvas. I have been photographing weddings and families for 13 years and I have seen so many unique ideas from decorating to dresses to colors for weddings...you name it and I have probably seen it. I was photographing a wedding this past weekend and I saw something I haven't seen before...let me rephrase...I have seen it before, but not like this. Have you ever been to a wedding and signed in on a guestbook with several pages of well wishes? Or have you done that same thing, but signed on a photo mat that was framing a cute photo of the couple? Well this couple took it one step further. They had a canvas print from one of their engagement photos that I had taken...it was about 20"x24" large. It was a photo of her on his back. It was a fairly close up photo. They had the photo canvas out with several
silver metallic sharpie pens
around it with instructions to the guests to sign the canvas with the sharpies, just don't write on their faces. Now this is putting some trust in your friends and family. How do you know someone won't draw something horrible on the faces...well, I guess there is a bit of trust and faith involved when dealing with the people you love. I checked on the table throughout the night and it was one of the coolest momentos from the day. Something they will cherish for the rest of their lives. People wrote beautiful well wishes on the front and the sides of the canvas. That made it a lot of fun to move around the canvas print to see where everyone had written. It was so great to see how amazing it turned out, and everyone was on their best behavior with keeping it classy. Now this newly married couple has a one of a kind conversation piece to hang in their home. I think that there are several ways to apply this idea of wedding photo prints to other parts of our lives:
50th Anniversary Gift
A get well canvas from the family or offic
A birthday party
Baby Showers
You are probably starting to pick up what I am laying down. There are a few key components to remember if you want to pull this off...and they aren't that hard to do.
Have a photo printed on canvas...we can definitely help you out with this step (Canvas Press' Site)
Pick up some silver metallic sharpies. They will work best because they will show up on white and black parts of any photo. Sharpies will also dry almost instantly. Perfect for something multiple people are handling.
Type up some instructions for the folks at your event to follow. Mention they can sign on the sides of the canvas too.
The trickiest part would be if you had a large event (over 200 people). If that is the case you may want to either go with a larger canvas print size or have the chosen photo not be such a close up so people have more space to sign around it.
Try wedding photo prints out and as always, we are here to help you out. Visit us at
www.canvaspress.com
or give us a call at 888.784.5553.