Does room size pose a problem? Do you want to use wall art to create the illusion of larger space? There are several ways to increase room size using photographs,
canvas prints, wallpaper
, color, and positioning of art. The best technique to increase room size is by hanging mirrors (a la 1970). Their reflective ability serves to make smaller rooms appear bigger when angled to reflect an attractive object in the room, or reflecting the view outside through a window. But, the problem with mirrors is that…they aren't artwork. So how do we make a room feel bigger by using different types wall art? Below are our tips for wall art for small spaces to make the room look bigger.
Artwork Display Tips to Make Your Small Room Bigger
There are several ways to display photographs or canvas prints to increase room size.
Using vertical art that reaches the ceiling, gives the illusion of height. You can achieve this same effect creating a grouping of art or photographs that touches the ceiling.
One piece of oversized artwork can be the focal point of the room, and open it up. If you like a bold piece of oversized art, go for it! Remembering the rest of the room should stay neutral in color. This oversized piece of artwork is especially effective when it represents a nature type scene. I'm not saying it has to be a landscape image. Even abstract paintings with colors from nature on a large piece of artwork help open up a small space.
Horizontal photographs or unframed canvas prints give the illusion of wideness to a small room, but choose one feature piece.
A fireplace in your small space can display picture groupings in matching frames along the mantle drawing eyes to it, instead of the room's size. Hang an attractive piece of art over the fireplace making it the focal point of a small room. The more your eyes are drawn to the artwork the less attention is paid to the size of the room. Paint your walls a light neutral color to help with this effect.
Creating a mural with custom wallpaper adds impact to a small space by giving the room a sense of depth.
Highlight curved angles in small rooms when displaying art, creating the illusion of movement. Displaying bright artwork against white walls makes artwork stand out.
Choosing Color for Small Spaces
There are several important tips when choosing wall art for a small room.
Pale and cool colors increase room size due to reflecting light better.
Wall art should contain colors similar or complimentary to those in the room, providing an additional layer, and seamlessly connecting the room. Generally, the darker in color that the artwork is the more it encroaches into the room space. As mentioned before, by keeping the color palette light, bright and nature related the more the space opens up.
Introducing too many pattern designs causes a small room to become too busy and cluttered.
By keeping wall art to a select few pieces you can avoid constraining the space. Your space will open up the space when you follow these tips. Have fun decorating your small rooms! Enjoy a few more examples of small spaces made to feel larger with artwork.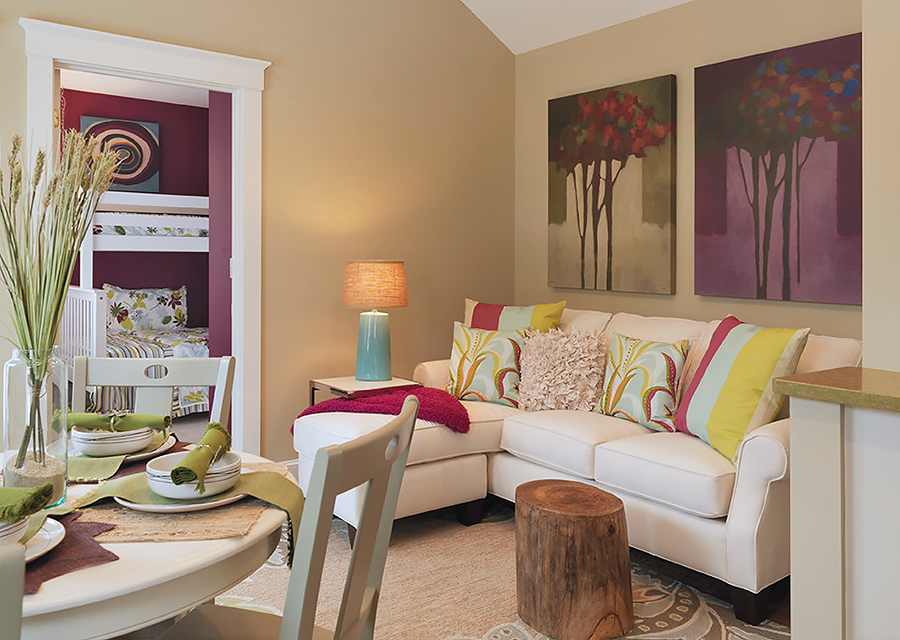 Room by Mandeville Canyon Designs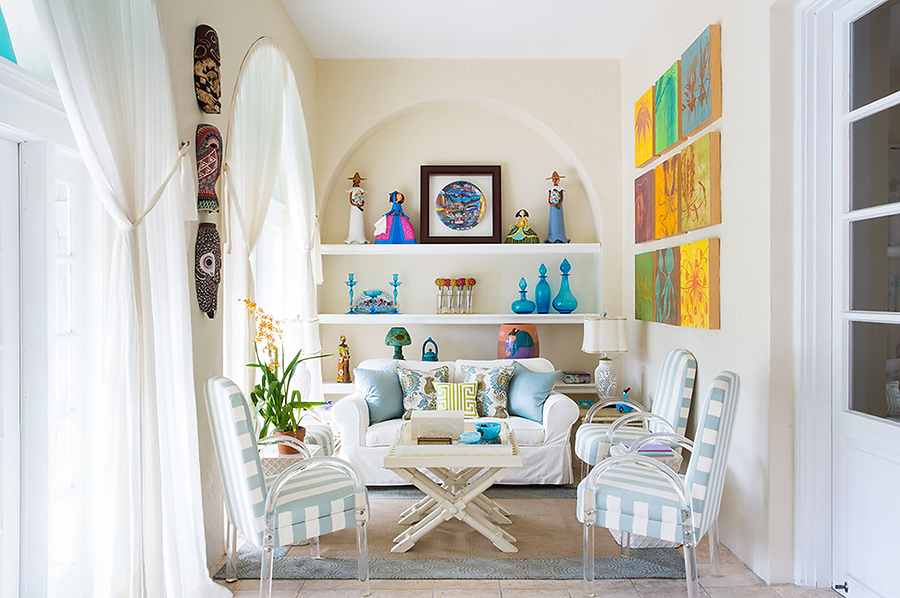 Room by Margaux Interiors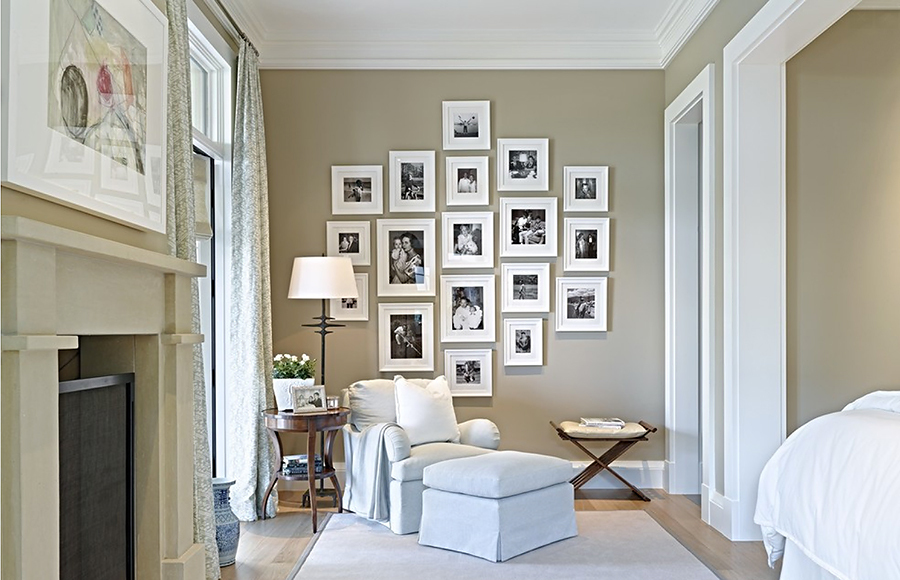 Room by David Michael Miller Associates