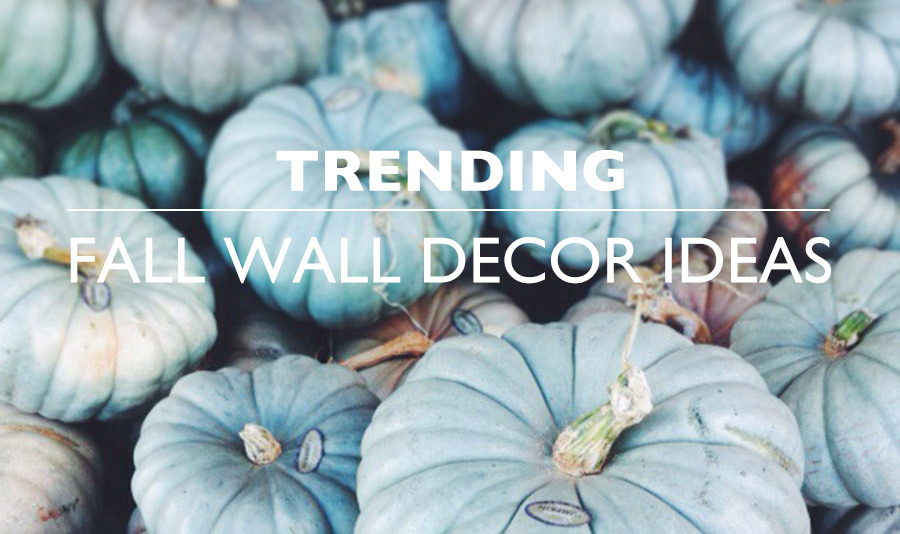 As fall descends the focus of home décor becomes warmth, expressed through colors, textures, and autumnal themes. This year's top trends are to combine the traditional with bold accents that bring a modern vibe to classic fall decorating. These trending fall wall décor ideas can help you pick small updates for your existing wall décor that bring in the feeling of the season without breaking the budget.
Add an Attractive Pop of Color
Typical color themes for fall include red, rust, brown and gold. Take your seasonal theme up a notch with a hint of the unexpected by incorporating trending colors in your wall décor for fall. The bold go-to colors this year include dragon fruit, deep red, and dark navy blue. Accents of true gold (gold is a color that is definitely gaining popularity) add sheen and help contrast the traditional matte and muted look of fall while tying together your classic and modern color choices. Modern and bold color choices also fall in with the up-trending theme of gemstone colors like emerald and amethyst.

This year's fall color picks include bold jewel tones as well as traditional autumn hues. Photo via Marisa Lerin on Pinterest from angiesandy.com.
Bring the Harvest Indoors
Pumpkins, apples, and corn are harvests that always find their way into fall wall décor. Although many edible berries are out of season by the time fall arrives berries are still a great pick for fall wall décor. The key is to pick seasonally appropriate imitation berries like blackberries, mulberries, and winterberry holly. Combine these with leaf sprays for a seasonally appropriate floral wall piece. For a spray that looks appropriate from October to December, consider curled willow sticks as a base for your berry centerpiece.
Art Deco with an Up to Date Twist
Art deco has long been the predominant style of fall décor. Instead of buying new décor off the shelf, try these DIY projects that have an art deco foundation which you can update with your own style.
Fall monogram decorations. A fun project that the kids can help with is collecting and pasting fall leaves or other fall nature finds to ready-made alphabet letters. Make use of a finishing seal like Mod Podge for a touch of gloss or glitter.
Leaf card art. Print out card-sized images of leaves in black and white from old illustrations and paint them with splashes of watercolor for a soft, modern fall feel. Hang them together on a card holder or a floral vine with clothes pins.
Fall varietal wreaths. Instead of sticking to wreaths with one fall varietal, divide a wreath base into sections for flowers, leaves, and ribbons.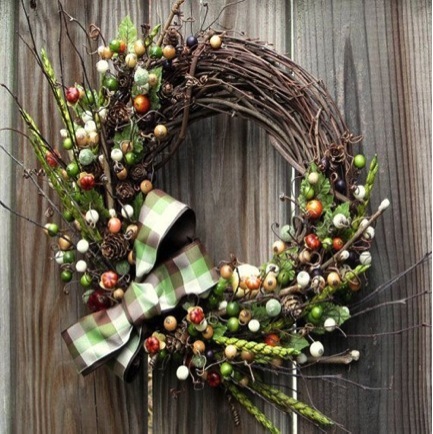 With the right combination of materials and color, a fall wreath can work for the whole season. Photo via Sweet Pea Wreath on Etsy.
Add Warmth with Fabric Accents
A fabric accent as a bow or backdrop is a great way to add texture to your fall wall décor. Go-tos for fall include linen and burlap, which fall nicely between the lighter, breezy fabrics of summer and the heavier and warmer fabrics of winter. Of course, fabric isn't just an accent: Fabric wall art is fabulous on its own. You can stretch and staple a seasonally appropriate fabric piece to a blank canvas or wood backing for a one-of-a-kind wall décor piece.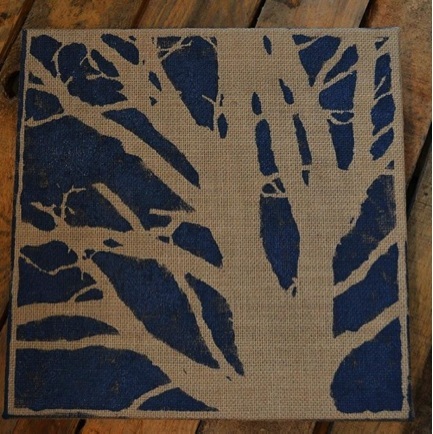 This fall burlap is a unique and seasonally appropriate fabric piece for wall décor. Photo via Hometalk.com on Pinterest.