You've heard the saying "what's old is new again," and with the explosion of digital photography tools like Instagram the saying has never been more true, as one of the most popular photo effects is artificial aging. These tools let you add borders, dust and scratches, sepia tones, and a multitude of other effects to photos you took yesterday, making them look as ageless as the old family photos you have sitting on the shelf in your office (and under the bed, and in the filing cabinet…). Here's a fun digital photography project to do with your old family photographs: Use a scanner to manipulate and enlarge those old photos and combine them with your more recent digital photography for unique wall displays.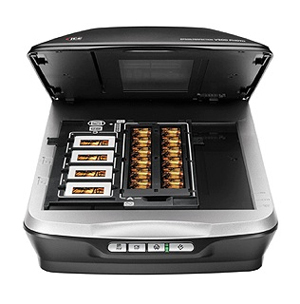 How to Use a Digital Scanner on Your Family Photographs
While there are scanners specifically for film, a mid-level flatbed scanner like the ones found in most printers can scan and digitize your family photographs with results acceptable for enlargements and other digital effects. If you don't have a flatbed scanner and are considering purchasing one, look for one that makes a "double pass" over the scanning bed. Double pass models will help eliminate unwanted dust and scratches on old photos so you can start fresh with your project and add more aesthetic touches of your own. When you start scanning, make sure that your scanner's glass is as clean as possible; if it needs cleaning, be sure to follow the manufacturer's instructions to avoid damaging the sensitive surface. As a rule of thumb, you'll want to scan the photo in the same colors as it was taken, so if the photo is black and white, scan in black and white, and if it's color, scan in color. If you want a color photo black and white for final printing, it's better to use a photo editing program to convert it rather than use the scanner for this task, since it will allow you to adjust the tones yourself.
Combining Generations for a Unique Wall Display
Once you have the family photographs scanned in and converted to digital photography, you have some choices to make. As always, the ultimate decision on how you want your photos to look rests on where you are going to hang them; colorizing all of your photos for a mid-1970's vibe will not look good with all decor. Think about where you want to hang your photos first, then pull up a few of your favorite old family photographs along with a few new ones in Photoshop or your editing program of choice. Look at what the photos have in common to narrow in on a design choice. For instance, if all the photos have something blue in them, you might want to use selective color to turn everything monochrome except for the blue objects. This will give photos taken generations apart the same look and feel. Alternatively, you can artificially age your newer photos to match the older photos; for great Photoshop tutorials on these technique, check out
Smashing Magazine
. You can also go the other way and make your old photos look new with this collection of tutorials from
The Photoshop Website
. Editing your scanned and original digital photography, new and old, is a great way to make a cohesive wall display that is unique, eye catching, and memorable. While Instagram probably won't be able to provide a print-quality enlargement, you can use the Instagram tools as inspiration and make the same types of changes in other editing programs while preserving the image's integrity, perfect for printing all of your family photographs together.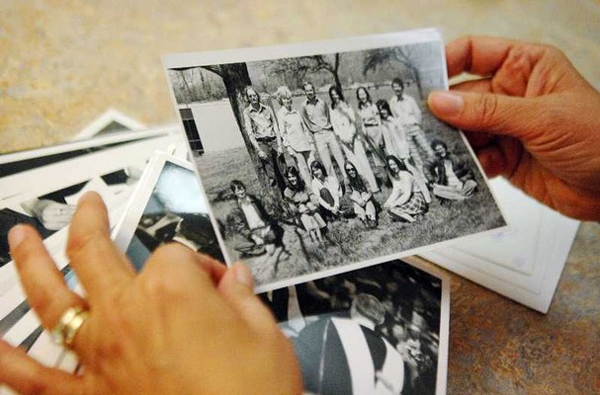 Photos Courtesy: Erin McCracken @ Courier Press:
http://www.courierpress.com/