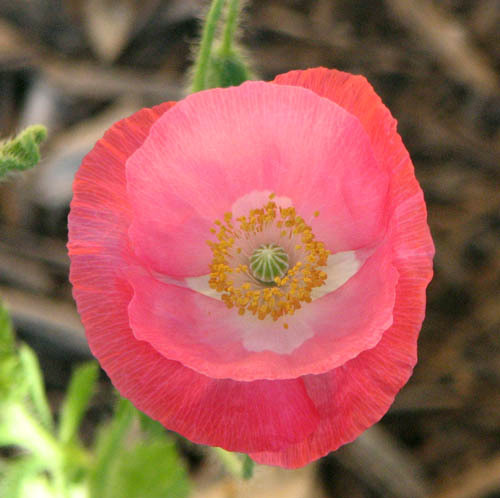 Yes, the canvas Arrived!!!! It feels like the birth of a baby! I want to share it with everyone and have already shown it to several neighbors. All are awestruck...I love it! I moved into a new home - San Antonio - the first of the year. I love wildflowers so one of the things I planted on my tiny lot was a mix of wildflower seeds. Spring came and plants popped up. Some I could identify, the rest would soon bring surprising colors. The coral colored poppies graced their stems for a day, perhaps more if the wind was settled a bit. To capture the color I grabbed my camera and shot them in early morning light. Putting one of the images on canvas seemed like a great idea. The rest, as they say, is history. It took a couple of conversations to clarify the best use of the images. Then like magic the box arrived yesterday, right on time...I knew when to expect it because of an email communication.
It is so beautiful...several folks thought I painted it because of the canvas!
The Canvas Press Support people I spoke with were very helpful. It is so nice to speak to a customer service person who has the communication skills, a caring attitude, plus the knowledge to help. It was a pleasure doing business with your team. You'll get more of my business.
Best wishes, Marilynn