Decorating your home or office is both exciting and overwhelming. Trying to find the perfect design for your location can seem like a never-ending task. However, when you choose to use something modern such as square canvas prints, you can easily have a sleek design that people are sure to notice. Whether you want to decorate your new office or your kitchen at home, square canvas prints can allow you to bring your element of style and personality while looking modern. No matter what your style is, you can truly bring a fresh look to your home and office with these displays.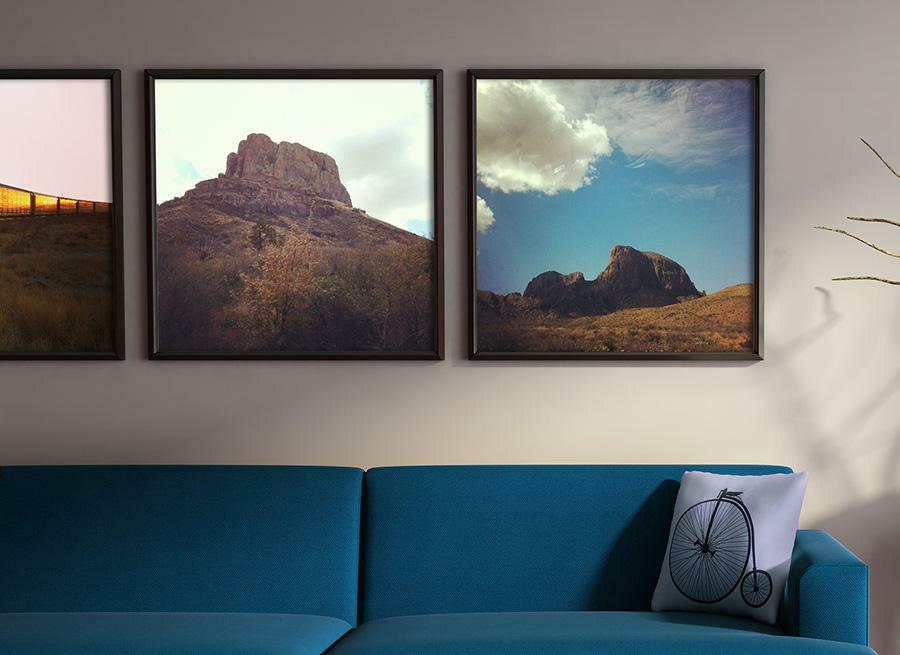 Where Do These Prints Fit?
Using square canvas prints in your decor fit with any room or location you have. They can go in your living room over your couch, in the den over your fireplace, and even in your bathroom!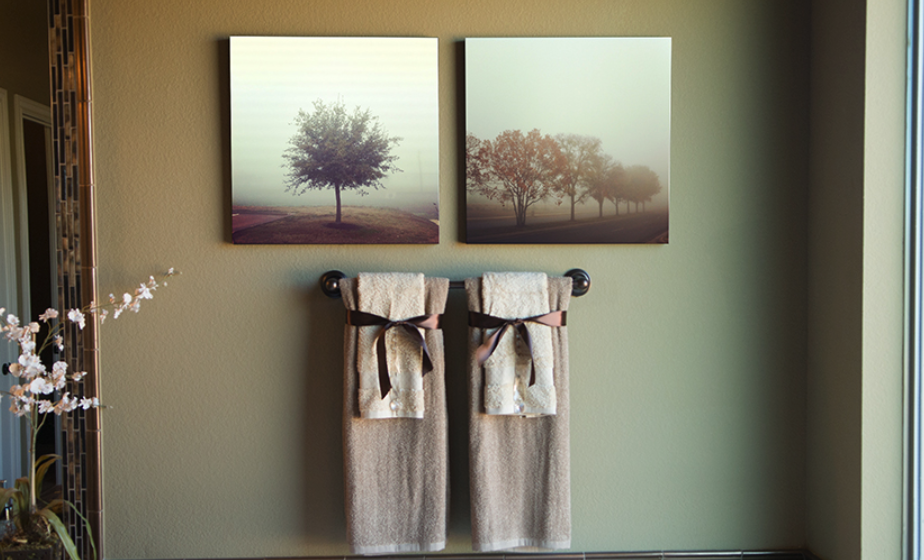 The choice is yours as to where you utilize these great decorative pieces. You can choose to accentuate a wall in the dining area with pictures of your favorite food, a favorite trip you took, or some other photo that means a lot to you. Consider using family photos as your square canvas prints in the living room or den area where you spend most of your time. You can also use beautiful landscape photos for your canvas as they offer a unique design without being too flashy when you want to keep a muted design structure.
Square Canvas Prints in Churches and Businesses
One way that churches and businesses are using the square canvas is to accentuate hallways or walls with photos of their community. Churches use them to highlight different ministry opportunities or events their church body has participated in. You may see these lining a long hallway so that the walls are not blank or dull, but they add color and eye-appealing scenes. Businesses can use these to help accentuate waiting areas where the customers will be spending a large chunk of their time to make it warm and inviting. The square canvas prints could be highlighting the business achievements, goals that they have met or photos of projects they have completed. These square canvas prints are a great way to not only promote what you've done but give confidence to your future clients on how you can achieve what they want.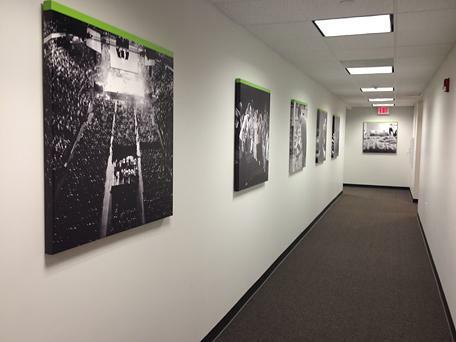 What Should Be on the Square Canvas Prints?
When it comes to choosing your design, it is ultimately up to you! Consider what you want your canvas to say. Do you want it to be personal shots of your family and friends on an adventure? Do you want to avoid the shots of people but showcase your nature or landscape photos? Perhaps you don't want a photo at all but you'd prefer a painting or a printed word design. The options truly are only limited to your creativity and imagination. Square canvas prints offer you the ultimate option in design and flexibility. You can choose the size, photo, and color scheme to help you decorate the space you're wanting to. Canvas prints are budget-friendly and offer an easy way to decorate your home or business without going overboard.
Hanging Designs
As you're considering where to hang your square canvas prints, remember there are many ways to display these items. You can choose to have a large print alone on a wall or you can choose to have several smaller square prints together in one area. Consider the wall alone as you're looking to hang the items. Do not put any nails in the wall until you've laid out your design to ensure you know what you want it to look like. Make sure to hang items at eye level to make the pictures appealing and draw the visitor to the focal point. For example, if you want to decorate your bathroom consider the colors you have in there already. What type of photos go with your decor? Are you going with a beach theme? Then consider landscape shots of your favorite beach for your square canvas prints.
The options for your prints are unique to you and your design style. Whether you're updating your local church or your home, these square canvas prints can help you achieve the look and feel you're after!