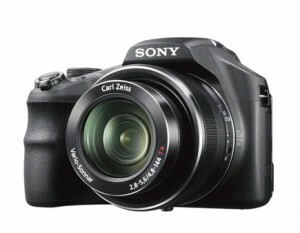 This is good news for all levels of photographers from the pro to the point and shooter.
Sony
has announced 10 new cameras that will be added to their line-up as early as April to May. Among the newcomers are several entry level and intermediate level compact point and shoot cameras. The biggest release may be their new DSLR model. The SLT-A57 which should retail for around $700. Here is the whole list of models that Sony will be unveiling in the next few months.
SLT-A57 DSLR body. $700
Cyber-shot HX200V - categorized as SLR-like. 30x optical zoom with Carl Zeiss optics. Aperture, Shutter priorty and Manual modes. $480
Cyber-shot HX30V - wifi capabilities and 18 megapixels. $420
Cyber-shot HX20V - 20x optical zoom and you can control everything in full manual mode. $400
Cyber-shot HX10V - has optical steady shot for help in low light situations. $330
Cyber-shot H90 - a 16.1 megapixel camera with 16X optical zoom. $250
Cyber-shot TX20 - categorized as an ultra-compact point and shoot. Features 10 frames per second shooting mode, full HD video and 16 megapixels. $330
Cyber-shot TX66 - a sleek compact camera loaded with an 18 megapixel camera and HD video capabilities. $350
Cyber-shot WX150 - compact point and shoot with 18 megapixels and 4 HD Video resolutions to choose from. $250
Cyber-shot W690 - with optical steady shot, 16.1 megapixels & 10x optical zoom. $180
We think there is a little something here for everyone. Most of the compact point and shoots come in a variety of colors...other than black. Which makes it fun to match your camera with your personality.