If you're an amateur or professional photographer looking for an edge, you may want to consider putting your photography on metal. This unique print style is an exciting alternative to more traditional printing methods, giving photography on metal an eye-catching and irresistible vibe. Once reserved for commercial signposts and exterior use, more and more artists are turning to metal as a medium for showcasing photography.
Having metal as an option for another type of material display opens the doors to more creative expressions and interior design options. Interested in learning more about this impressive print option? Continue reading to learn all the ins and outs of putting photography on metal.
How It Works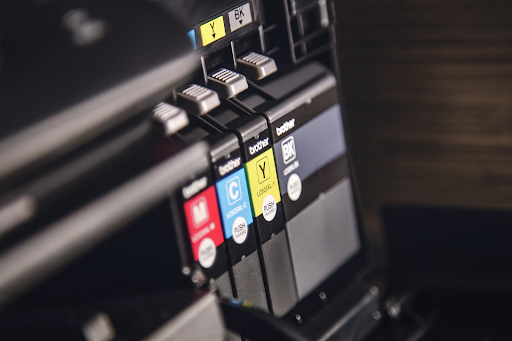 [
source
]
You might be surprised to learn that putting photography on metal is just as easy as other printmaking techniques. If you choose to partner with a professional group, like Canvas Press, the process is pretty straightforward – you choose the settings for the photo and they create the print!
Metal prints rely on cutting-edge innovation to create their unmatchable look. For example, a UV printer is employed throughout the printing process to ensure that ink is set correctly and that the image matches the digital display that the artist has decided upon and finalized. Printed directly onto a 3/16" aluminum composite material, the image is actually fit with two layers of aluminum on either side. This creates a distinct look that imparts quite an impression.
While the process itself is specialized, Canvas Press makes it easy for you to become involved in designing the perfect metal photograph for your home. By simply uploading your photo and following the user-friendly prompts, putting your photography on metal has never been easier.
Achieve a Unique Style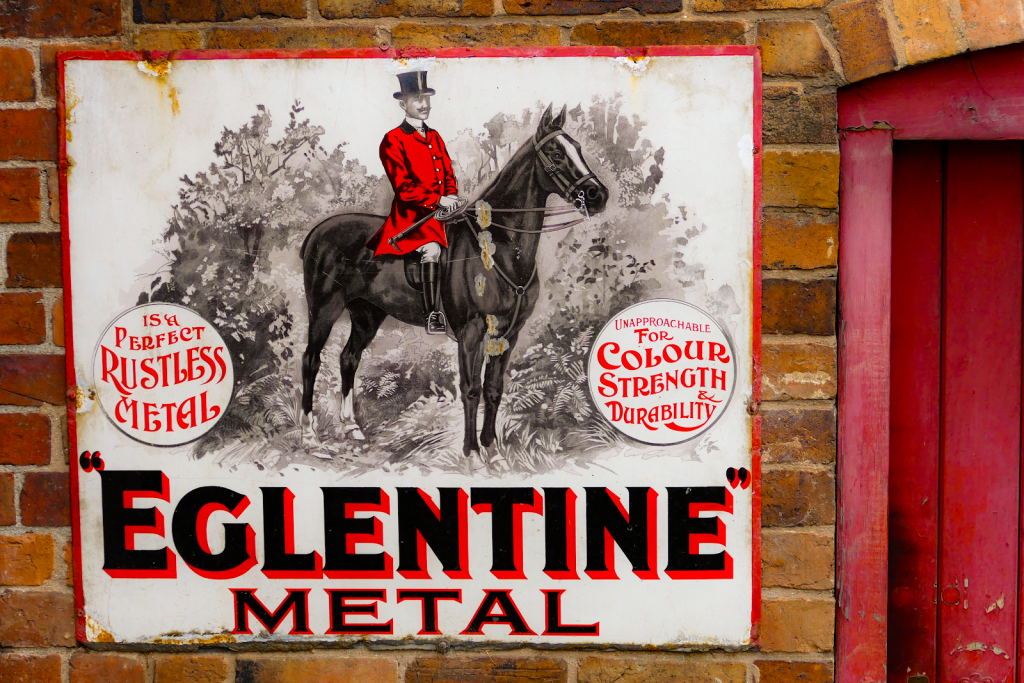 [
source
]
Without a doubt, photography on metal can be an incredibly impressive format for showcasing art. Historically, metal prints were primarily used for outdoor signage on the street or near garages. That's why vintage automobile, gas, and Route 66 paraphernalia tend to come to mind when you think of aluminum signage.
Because of this rich history, modern photography on metal carries a distinct style that gives it a rugged, classic, Americana feel. Artists and interior designers have now begun harnessing this strong aesthetic and applying it to more modern interpretations of wall displays. Whether a photograph is showcased in bright, bold colors or it takes on a monochromatic filter in sepia or black and white, putting photographs on metal is a fascinating way to distinguish your style from the norm.
Great for Indoor and Outdoor Displays Alike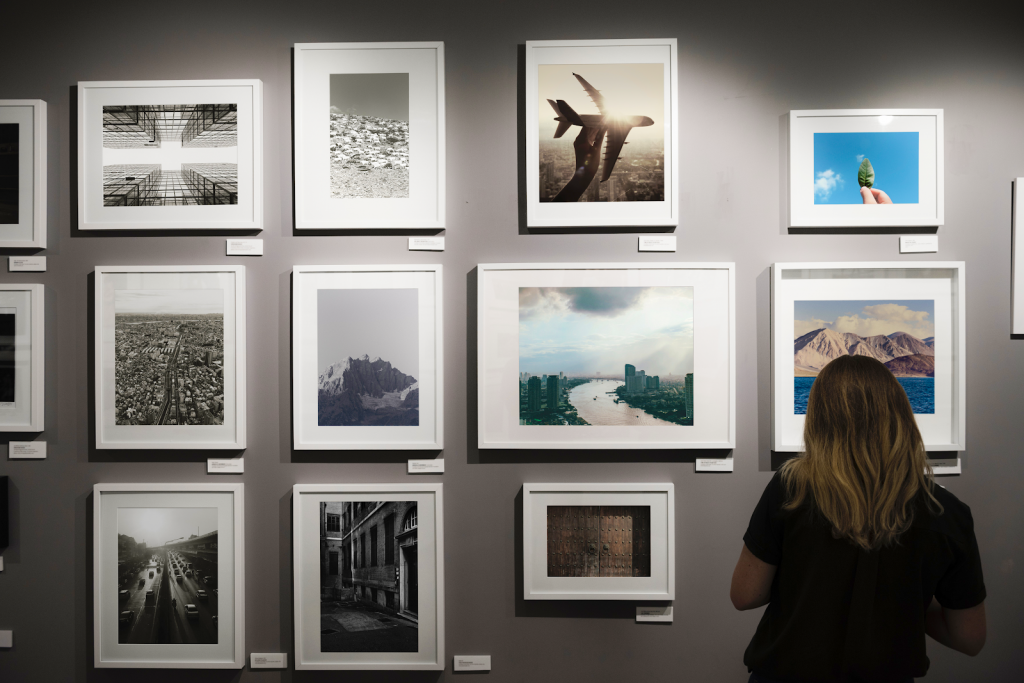 [
source
]
One of the unique advantages of putting photography on metal is that it results in a much more durable format of the image. While traditional prints on paper, cardstock and canvas are limited to the indoors, photography on metal is capable of withstanding excessive exposure to sunlight, due to the innovative UV printing technique. This means that you can display the aluminum prints outside without worrying about the image fading or becoming damaged.
Outdoor spaces that can benefit from photography on metal are plentiful. Imagine displaying your own photography on an outdoor patio at your home or on the front porch. Or perhaps use photography on metal to jazz up the exterior of your garden shed or tool storage space. Some individuals have even used this durable printing technique to create their own personalized pool rules to display on the pool deck at home. The opportunities are endless.
But even if you intend to use this aluminum printing style indoors, you can benefit from its rugged vibe. Because of its metallic strength, it's no surprise that aluminum prints have been used extensively to decorate basement game areas and 'man caves'.
But photography on metal isn't limited to this hardcore, alternative style. Black and white photography on metal can actually achieve a stunning aesthetic that is ideal for a modern, sophisticated interior design layout. As long as you have the vision, you can create an endless amount of styles with photography on metal.
Personalize It – You're the Artist!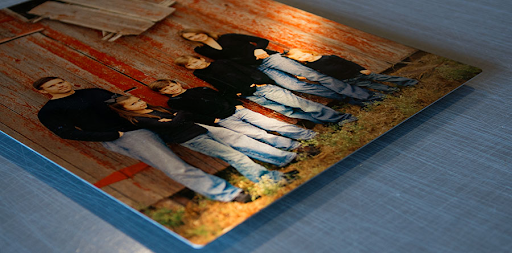 There are many ways you can use metal prints to create the perfect piece for your home or business. One of the most popular trends is to have your photography printed on metal. Whether you have a special family photo from a professional shoot or you've captured an impressive scene on your last vacation, personal photographs can make a grand statement when printed on metal.
However, it's important to remember that you can do so much more with this printing option. For example, showcase your own artwork – paintings, illustrations, graphic designs and more – by uploading the digital copy of the work and sending it to the printer. Or design a family emblem to display at the entryway. The possibilities are vast!
Are you ready to design your own piece to be printed on metal? Head over to Canvas Press and explore all the options! You can choose from a variety of convenient dimensions and mounting options in order to achieve the perfect display.