Newborns and infants are fantastic subjects for digital photography. Not only are these first moments emotional, but photographing these moments preserves the memories for a lifetime. You can create beautiful newborn photo collages through candid and posed digital photography perfect for framed or unframed photos and canvas prints. Here are three great ideas to give direction to your newborn digital photography.
All the little parts photo collage.
Newborns grow so fast it's easy to forget how small they once were! Capture the tiny details of your newborn with digital photography in a nine photo collage. Use a large photo of baby as the center of the collage, and surround this with close ups of her feet, hands, face, ears, mouth, bellybutton – any little part that shows how special he or she is.
Tips:
Work with her. If she isn't having a good day, postpone taking more photos until he or she feels better (or falls asleep).
Taking photos while she's crying is fine. As long as her needs are taken care of first, you can shoot away while she cries; you may get that magic moment when she starts laughing instead, or that special confused look when she can't decide what to do next.
Keep your camera at hand. No matter where you are, keep your camera close by (and charged!) to make sure you don't miss a moment.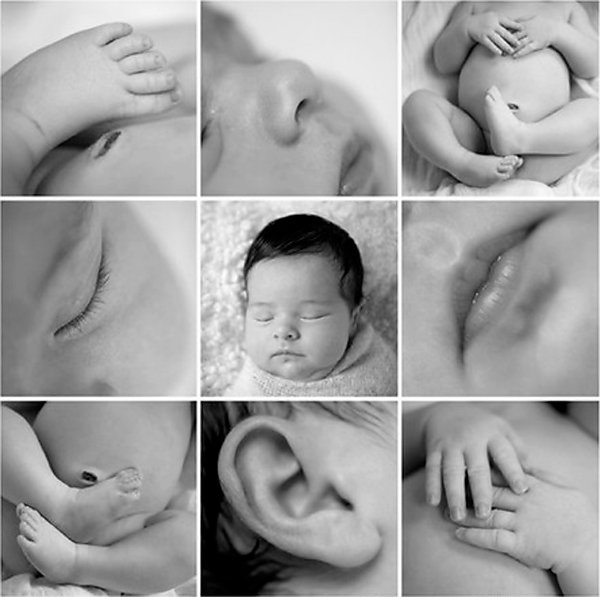 Every season photo collage.
Document your newborn's first year in a simple four photo (or more!) photo collage that captures the feel of the seasons. Take photos of baby in front of the Christmas tree, surrounded by Easter eggs, outside in the flower garden, on the Fourth of July, and of course, the first Halloween! If your baby is too young for outdoor digital photography, consider posing with him in a window that shows the season outside.
Tips
Use props. Props will bring in the feel of the season, and will make the most impact if they are combined with a background.
Keep his abilities in mind. When he's a newborn, you will need to lay him down for photos for the first five months (or a little longer), since he can't sit up on his own and propping him up, while OK, doesn't look natural. Plan ahead with season-appropriate or neutral blankets for him to lie on.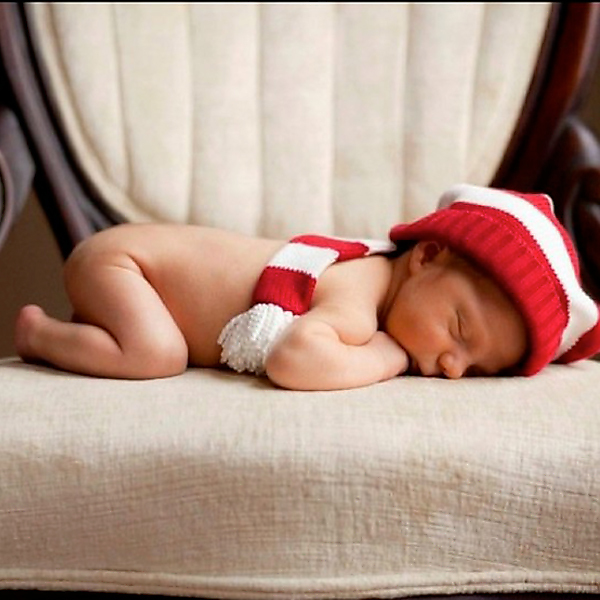 Real time photo collage.
Using a DSLR with burst mode, fire off shots of your baby laughing, reaching for a rattle, or a similar happy activity, then print the photos and make a collage with just that set. Similar to a film reel, these types of collages are super fun and look great on canvas prints arranged together in a wall collage.
Tips:
Take lots of photos. When taking pictures of infants, you'll want to take as many photographs as possible since at least half won't turn out! You'll want to take as many photos as possible when doing a real time photo collage especially, so you can choose the best to print. Maximize your burst rate and take as many photos while holding the shutter down as your camera allows.
Watch your angle. Take photos from his level. This will minimize distortion and put him in focus, rather than what's surrounding him.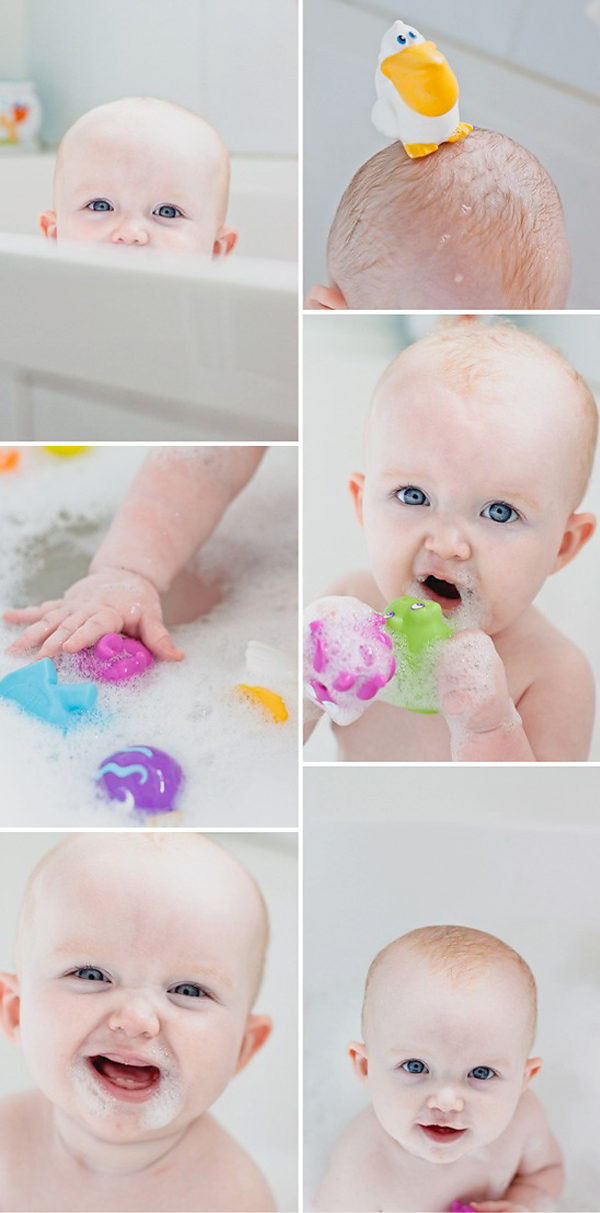 Creating memories of your baby's first year and beyond is a special opportunity. Take as many photos as you can as your baby grows, but don't forget to put the camera down once in awhile and enjoy time with your baby, too. These moments are special! Thank You Photo Links:
Wrenda Slaymaker Photography
Mel Lawrence Photography