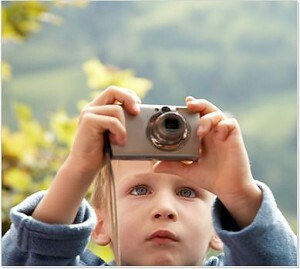 Digital photography has this aura of being a cutting-edge device to be used only by adults. You will be surprised however as to what a child can do if given a chance to use one. A camera can be a mere high-tech toy that can be used as a tool for art projects for kids. You can start this photo art project when your family has to attend a special occasion for the day. Not only will it be a photo art project, it will also free your hands a bit as your kid will be focused on digital photography. Here are some initial tips for your kid's enhanced digital photography experience.
Make sure that the camera will fit his hands. Otherwise, he won't be able to fully control it and he might get bored and he will just throw away the camera.
Give him a camera with automatic settings. No need to bore your small child with technical terms. After all, this is supposed to be an art project for kids, not a complex lesson on digital photography. See to it that the camera will also turn off automatically when not in use.
Remind him that the subject of his picture must always be seen on the viewfinder. What he sees through the viewfinder is basically what he will get! But sometimes the fun is in what they didn't capture. Kids usually love to just shoot away. So be ready for some photos of the ground, but there will also be some gems in there too.
If you want photos you can use then tell them not to move when taking a picture to avoid unnecessary blur. Stay as still as possible. If you want them to explore and don't mind some of the blurry photos (which could be great art photos) then don't worry about telling them that.
You should also make sure that everyone is involved in this photo art project. From time to time, ask your kid to take a portrait shot of his siblings and parents. Review the shot immediately so that you can give on-the-spot pointers. This will also ensure that your kid stays within sight and doesn't wander too far off.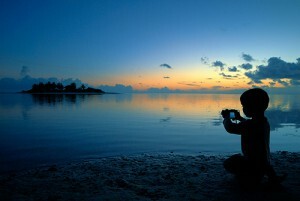 Image Printing for the Photo Art Project
You can now choose the best images that can serve as an inimitable decoration for your home whether through photo prints or canvas prints. There are a lot of options out there. For added uniqueness, you can even turn the photos into black and white by using image-editing software! Black and white pictures will allow you to focus on the shapes of what your kid was trying to shoot a picture of. The colors only serve to distract from what your child wants to take. Images otherwise ruined by uneven shading or flash lighting are also rescued if converted to black and white.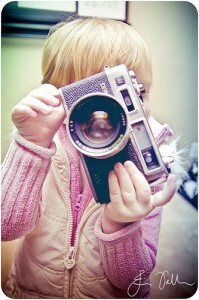 Or, you may do the opposite! A child's world is full of fun colors, so why not super-saturate the colors in this photo art project? Again, using photo-editing software, adjust the brightness, contrast, hue and saturation of the image until you get the color that you want. The colors will come out bright and intense, and will be perfect for your child's room! The results may amaze you! People may ask if this really began as a mere art project for kids. It will make you realize that digital photography is not just a technological wonder for adults, it can also turn your child into a photographer if only for just a day.