When you're expecting a baby, especially your first, getting your nursery perfectly decorated and setup can seem daunting. You might not know where to even begin or perhaps you've been hit hard with the classic nesting desire and have decided to rearrange your current nursery. If you're feeling overwhelmed and need a little guidance on how to make your nursery a cozy, relaxing place for you and your baby, here are 5 tips to keep in mind.
1. Choose One Item You Love and Build a Theme
Perhaps one of the trickiest aspects of decorating a nursery is actually getting started! A great trick to figuring out a theme and color palette is to choose a beloved item you already have and pull ideas from it. Maybe you purchased an adorable fox print baby blanket or you found a charming vintage with planes. Whatever the object is, use it as a foundation to pick colors from or even decor. Going off the two above ideas, you might decide to go a unique way with the animal theme by focusing on foxes and other woodland creatures or go with a travel theme complete with vintage planes and hot air balloons.
2. Showcase Precious Moments with Nursery Canvas Prints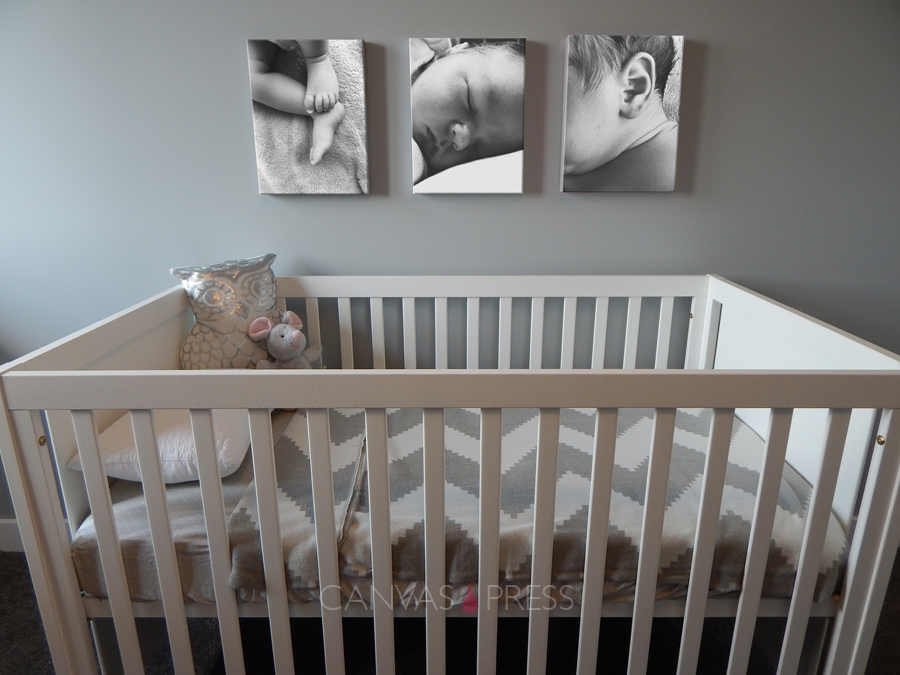 Chances are high that you'll be taking a ton of pictures of your new baby or even having professional shoots done as well. Unfortunately, going through the process of having pictures printed on quality paper and finding the perfect frame is time-consuming. A better route would be custom canvas prints. Canvas prints look super chic and stylish with a casual touch, making them perfect for a baby's room. You can get whatever pictures you'd like printed and in nearly any size you can think of. Canvas is also lightweight, which means they are not only easy to move around but are also safer compared to heavy wood frames with glass.
3. Make Sure You Have Plenty of Storage in Hand's Reach
Any mother or father will tell you that you simply can't have enough storage options in your nursery. Bookshelves, floating shelves, dressers, and storage drawer units are a just a few options for maximizing storage space. However, when you are arranging your nursery make sure that important items will be within hand's reach. A perfect example would be making sure that anything you could possibly need during a diaper change is within reach of your changing table. A fussy baby and a dirty diaper are difficult enough to deal with, let alone being in the thick of it to realize your extra wipes are in a drawer across the room.
4. Cover an Accent Wall with Washable Wallpaper
A classic way of adding style and color to a room is to paint one wall a contrasting shade to serve as an accent. The same idea can be applied to a nursery, but instead think about using washable wallpaper rather than paint. Washable wallpaper is a special type of wallpaper, most often made of vinyl, that is easily cleaned off when dirty. Between a thrown bottle or diaper changing accidents, having easily washable walls in a nursery is a huge advantage. Washable wallpaper comes in a huge variety of styles and even textures, giving you a bit more versatility than if you just used paint.
5. Invest in Blackout Curtains and Dimmable Lighting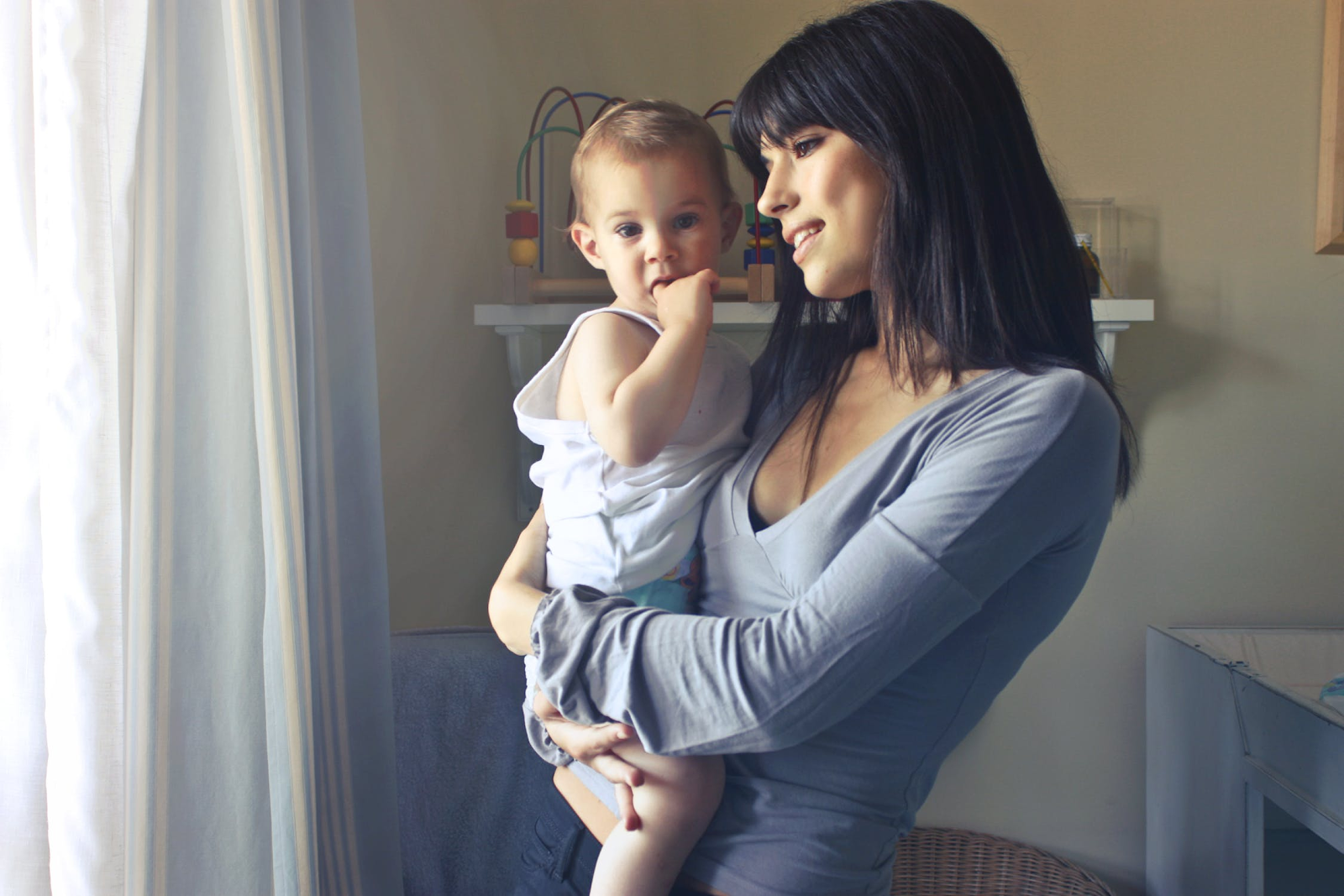 Cute window shades and curtains might look the part, but consider that when it comes to naptime you're going to want to be able to get the nursery as dark as possible. Blackout curtains are perfect for this reason, blocking out light as well as midday heat. If you already have your heart set on a cute set of curtains, no worries. Just pair them with a blackout curtain liner. Dimmable lighting is already ideal for the baby's room. Dimmable bulbs can be installed in essentially any existing socket and controlled with a remote. Being able to dim down the lights as you lull your baby to sleep or to protect both of your eyes from harsh, bright light during a midnight feeding is very useful. Try and have fun when setting up your nursery. You can find plenty of inspiration online, especially on social media platforms like Pinterest. The best advice to keep in mind is to start off simply, stick to traditional design ideas at first, and to set up the nursery with you in mind. Remember, it might be a nursery but a baby isn't going to appreciate interior design quite like you will.