Taking newborn photos may seem like a breeze when you get a glimpse of the perfectly polished shots put together on photography sites. However, if you're an amateur photographer or a proud parent looking to take some photos on your own, there can be some integral things to keep in mind. Here are some of the industry's top secret tips for taking newborn photos that look professional, sharp and absolutely adorable.
Time Frame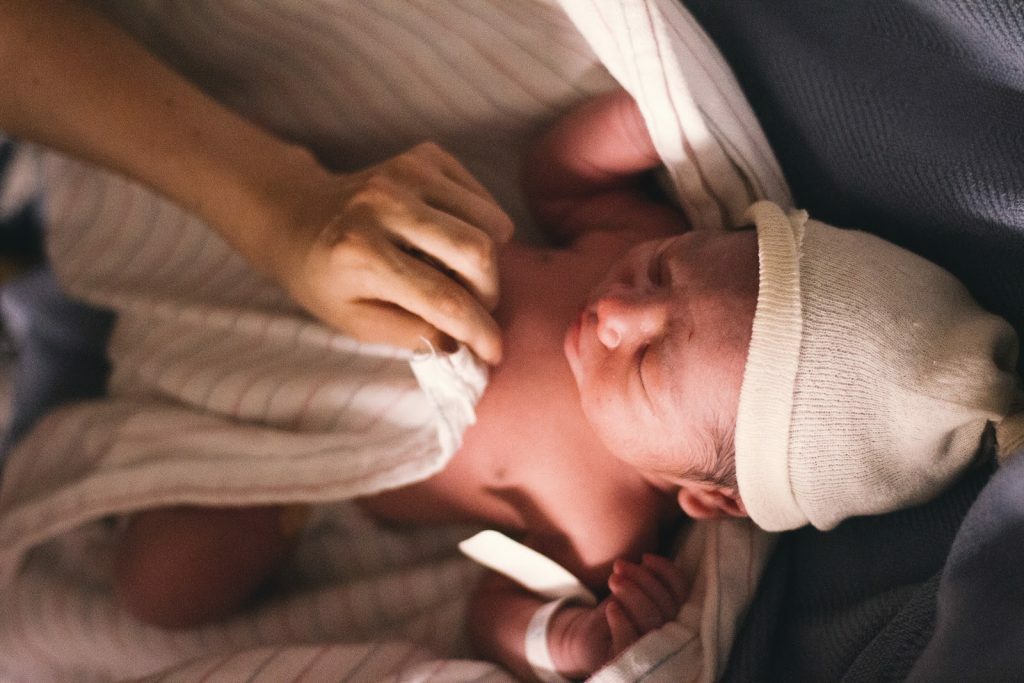 The first hurdle to jump for taking newborn photos successfully is scheduling the shoot in the right time frame. Ideally, the first two to three weeks of birth poses the best time for staging newborn photography, because the baby spends most of this time sleeping. After the 4-week mark, babies start wiggling around a bit more and fussing. Taking newborn photos during the first three weeks gives you the best opportunity to catch that peaceful pose of the little one 'sleeping like a baby.'
Safety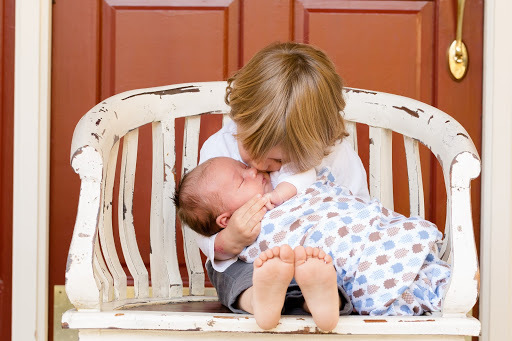 Lots of newborn photography tends to have creative props and poses. However, you should never sacrifice safety for a good shot. Always keep the newborn's wellbeing as the top priority. Don't fall for images that seem to defy gravity, as there is usually someone holding the baby up with some post-photo editing done to ensure the image looks more impressive. Keep safety number one.
Photoshop Magic
As previously mentioned, most photographers use Photoshop magic to alter images. For example, the newborn's dad might have a steady hand close to the newborn to ensure safety during the shoot, but in the final print, the dad is nowhere to be seen! Visualize the final image during the shoot, and don't shy away from using photo editing to clean things up.
Comfort
Another aspect to consider while taking newborn photos is comfort. Find a favorite blanket or wrap that can provide ultimate comfort without getting in the way of a fantastic shot. Make sure the room is prepped prior to the shoot. The temperature should be comfortable, and the room should be well-lit without becoming bothersome to the child.
Poses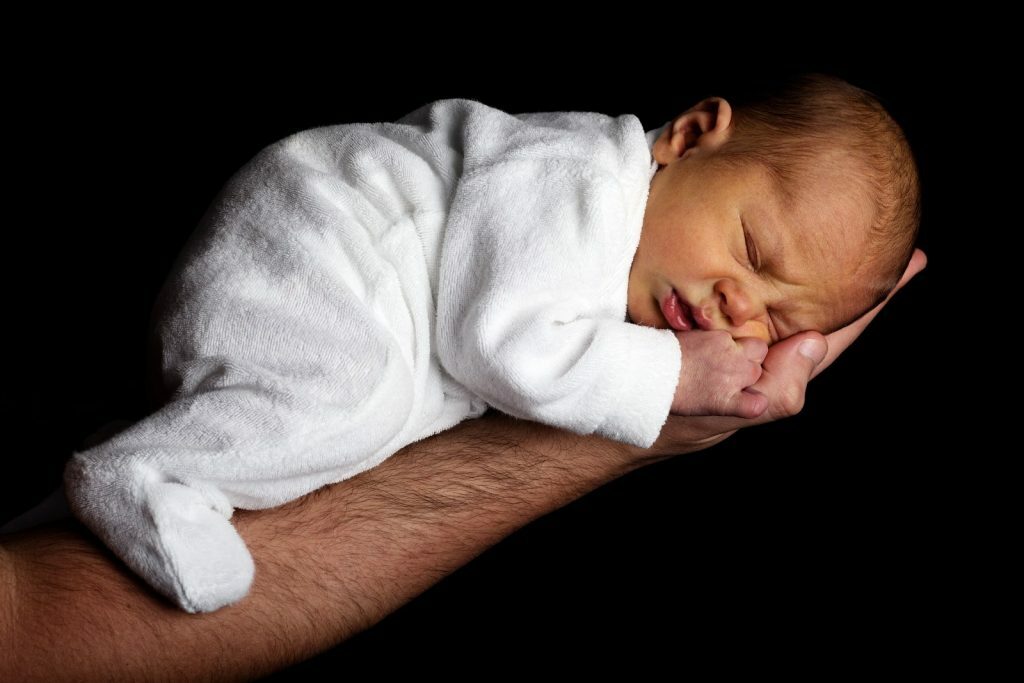 Before taking newborn photos, think about which poses you would like the baby to have and how those poses can be highlighted with appropriate prop usage. If you have all these ideas in mind, you can stage the newborn quickly and get the shots you want before the child has a chance to wake up and get fussy. The last thing you want to do is keep changing the newborn's posture while deciding on a pose. This is likely to wake up the baby.
If you're not sure how to position the newborn, consider choosing one of the go-to poses for newborn photography. The three most commonly used poses are with the newborn lounging on the side, on the back and on the tummy. Also, you could opt for close-up details, like a focus on the toes or fingers. Detailed macro-shots make for fantastic newborn photos, too.
Clear the Background
Another handy tip for taking newborn photos is to be sure you've cleared the background prior to the photo shoot. While some things can be removed with photo editing software, clearing the background can save a lot of time and energy in the post-production process. Consider constructing a plain set to use for the photo shoot in order to provide a blank canvas effect. This will place even more emphasis on the subject, too.
Include a Prop for Size Reference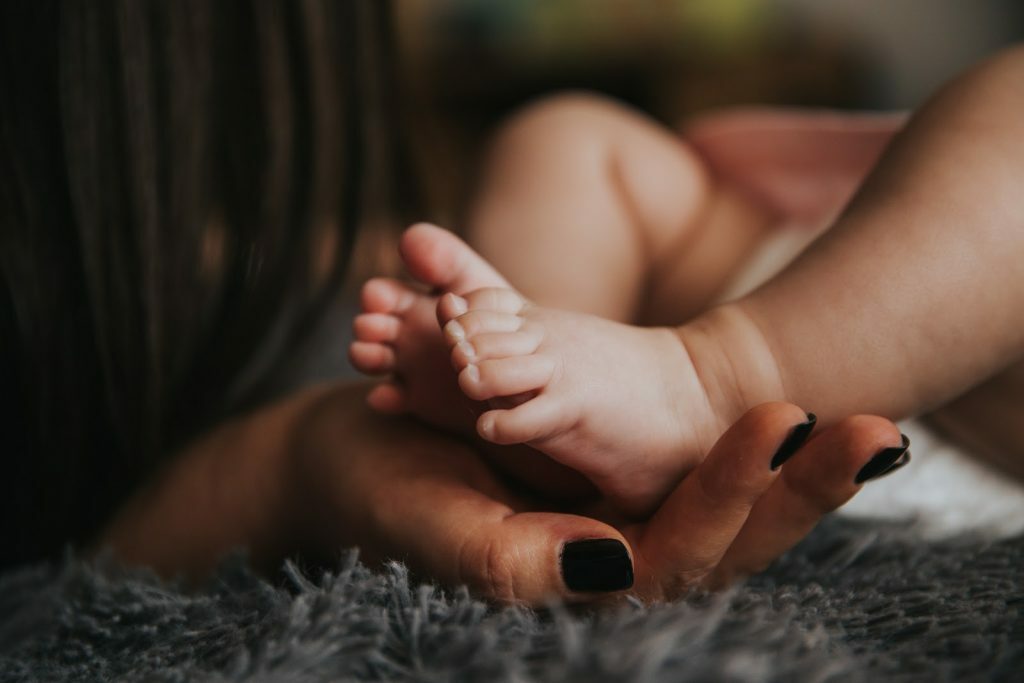 Some photographers like to include one or two props for size reference. This is particularly handy if a plain set backdrop is being used, because the prop provides something that the newborn can measure up with, emphasizing how tiny the baby is at this stage of life. Some ideas for props include books stacked nicely, a small piece of furniture, shoes, and more. Remember to stage these items so that they look professional and intentional, creating a theme. You can also use the parents' hands as a size reference, perhaps with the newborn's feet held in the palm, etc.
Color Coordinate in Advance
Advanced planning is key when it comes to taking newborn photos. Pick a color theme, and come to the shoot prepared. Pastels are great for newborn photography.
Creative Themes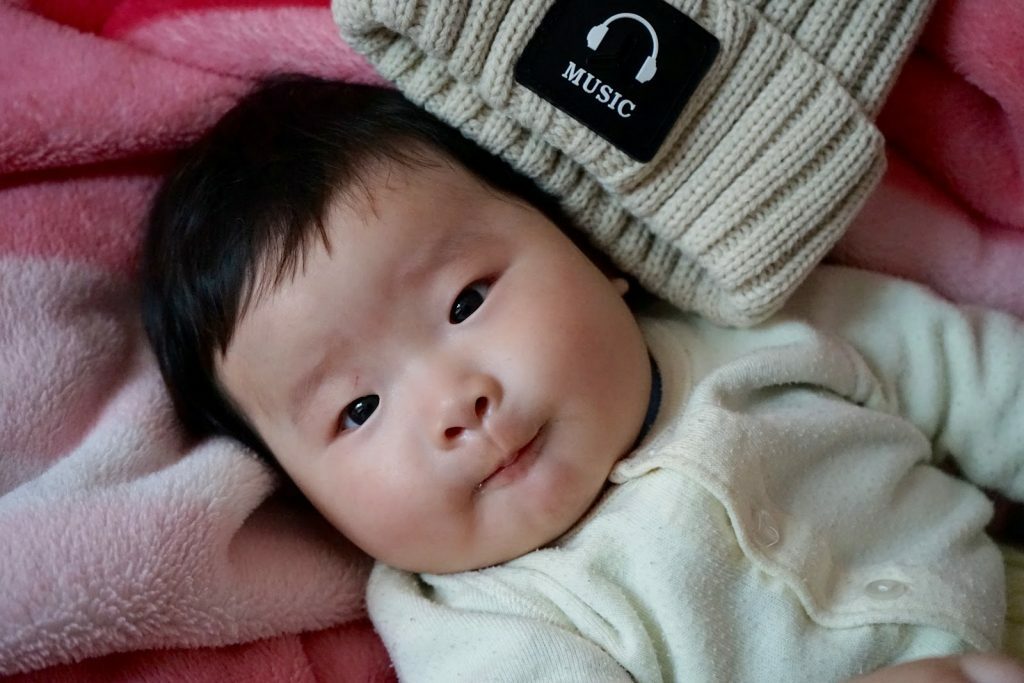 Another idea is to create a theme. A theme could be centered on the parents' background story, such as where and how they met, or it could be an entirely fresh idea. Be creative and encompass a theme for the photo shoot.
Photograph Accessories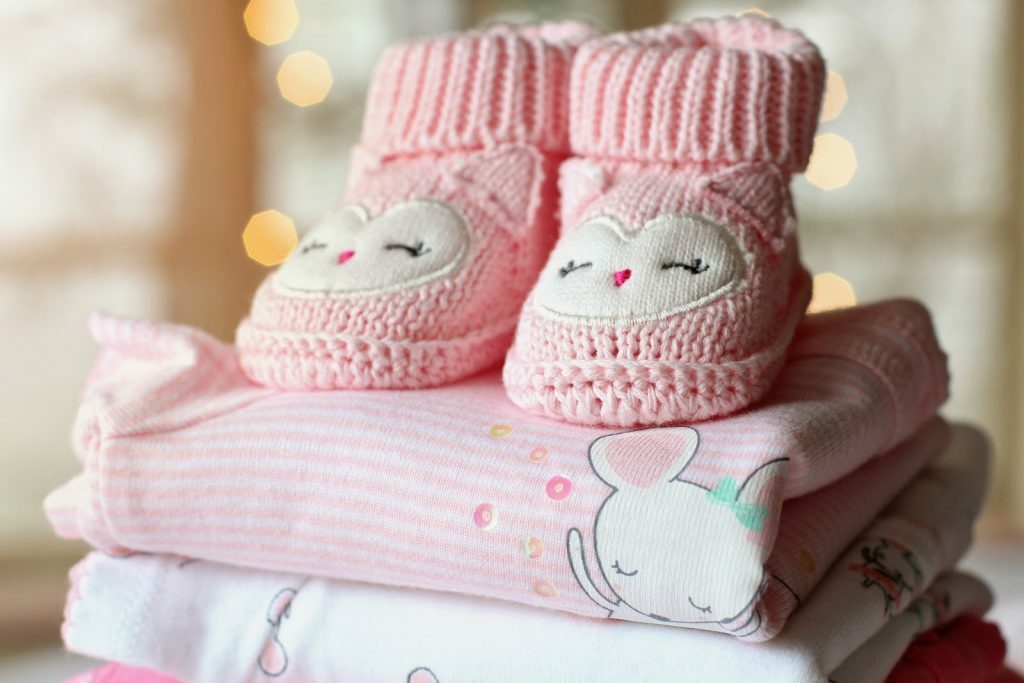 Don't forget that the little one isn't the only subject available for taking newborn photos. Photographing the newborn's accessories, such as a close-up of her shoes or hat, can also provide depth for rounding out a collage or collection.
Taking newborn photos doesn't have to be a whirlwind! Keep these tips in mind and prepare ahead of time so you can pull off some beautiful shots that will be cherished for years to come.