There's no denying the love we have for our furry friends. A pet is more than just an animal you let into your home and take care of, they are another part of the family. We do what we can to spoil and love them every day, as they hold such a special place in our hearts.
So, it makes sense that we would want to capture our pets likeness on canvas through things like paintings and pet photography. A photograph will last a very long time and can be the perfect gift for anyone–or yourself–who loves their pet dearly, especially during National Pet Month!
Check out our picks for the top 50 pet photographers in the US...
1. Robyn Arouty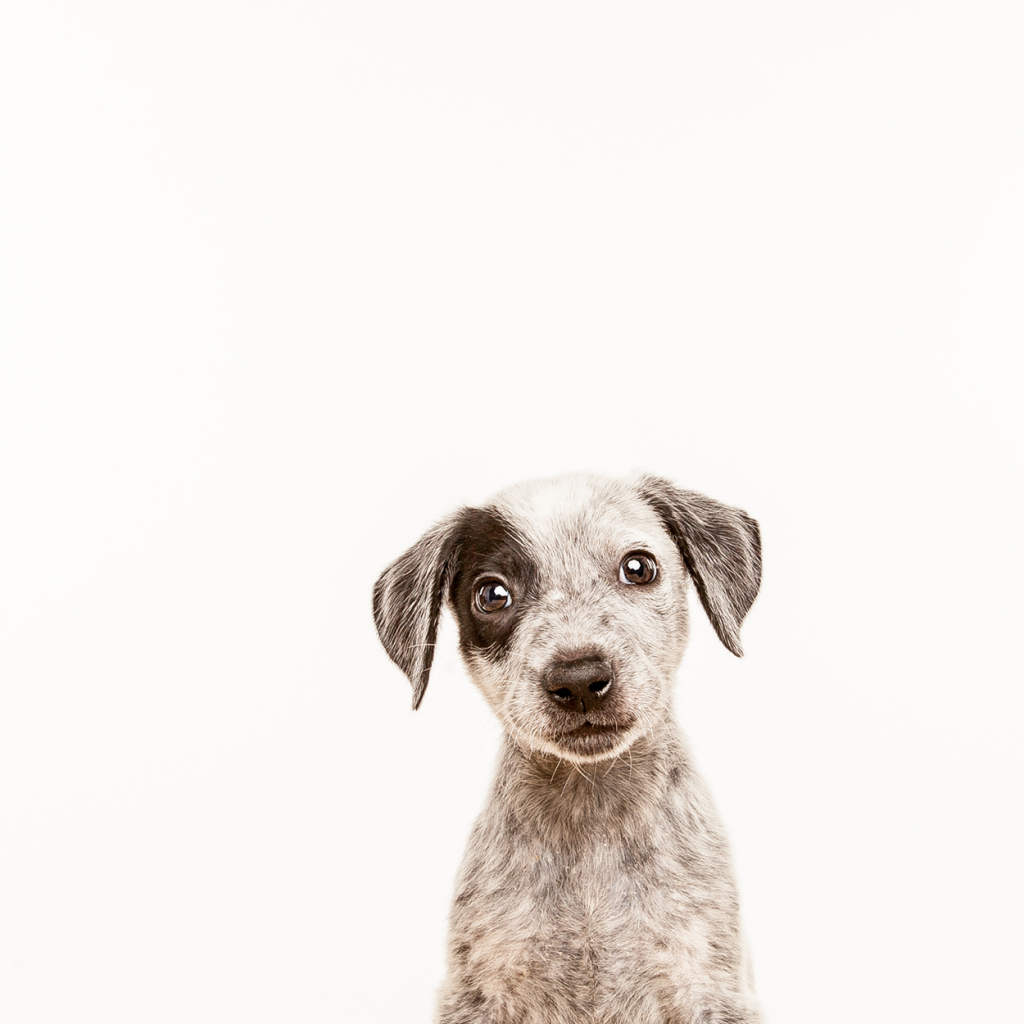 Houston, TX
Before pet photography became a thing, Robyn Arouty had a friend take a photo of her and her senior dog Maya. It was many years later, after her career as a psychotherapist, she started learning photography, using her newfound skills for her eBay store at the time—with Maya posing before she passed.
Finally, she opened
Robyn Arouty Photography
, focusing on dogs and people. She offers various types of sessions to fit all her clients needs and has had her work featured in various major publications like The Huffington Post, BuzzFeed, E!Online, Reddit, People, and more. She also does sponsored photoshoots with shelter dogs, creating beautiful images to help them get adopted.
2. AGoldPhoto Pet Photography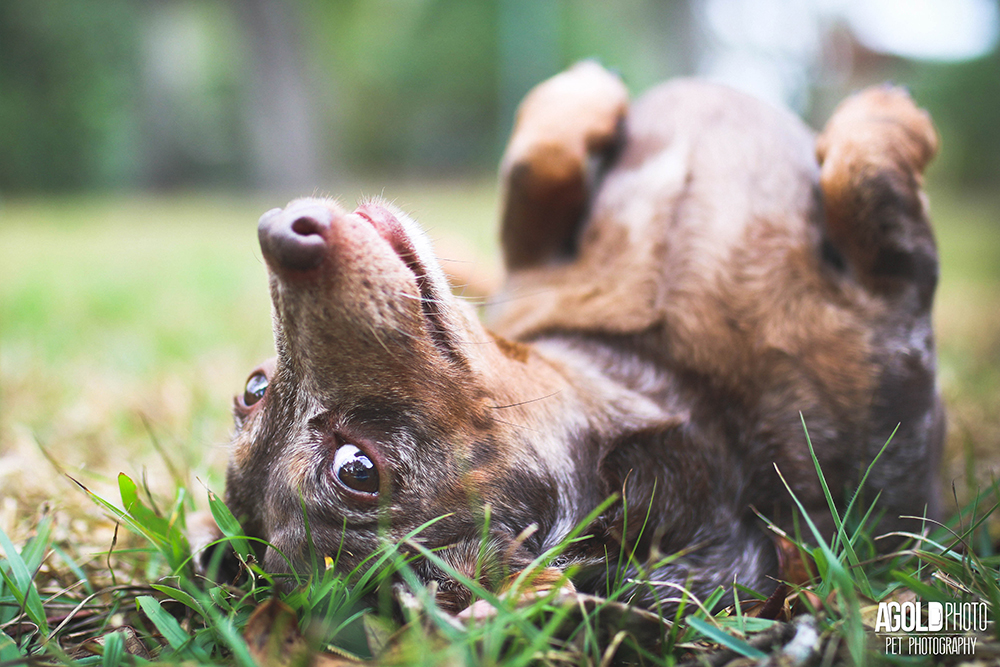 Tampa, FL
Adam Goldberg began Tampa-based
AGoldPhoto Pet Photography
after missing working with animals. Through his photographs, he works to capture the individual personalities of the various pets he meets, while also highlighting issues in animal welfare. Not only will he capture your pet's personality and character, but he will help to tell their unique story, but he will create something special for you to cherish for years to come.
He also works with shelters in his free time, including the local Humane Society of Tampa Bay to photography available animals to help increase their chances at adoption.
3. Allison Mae Photography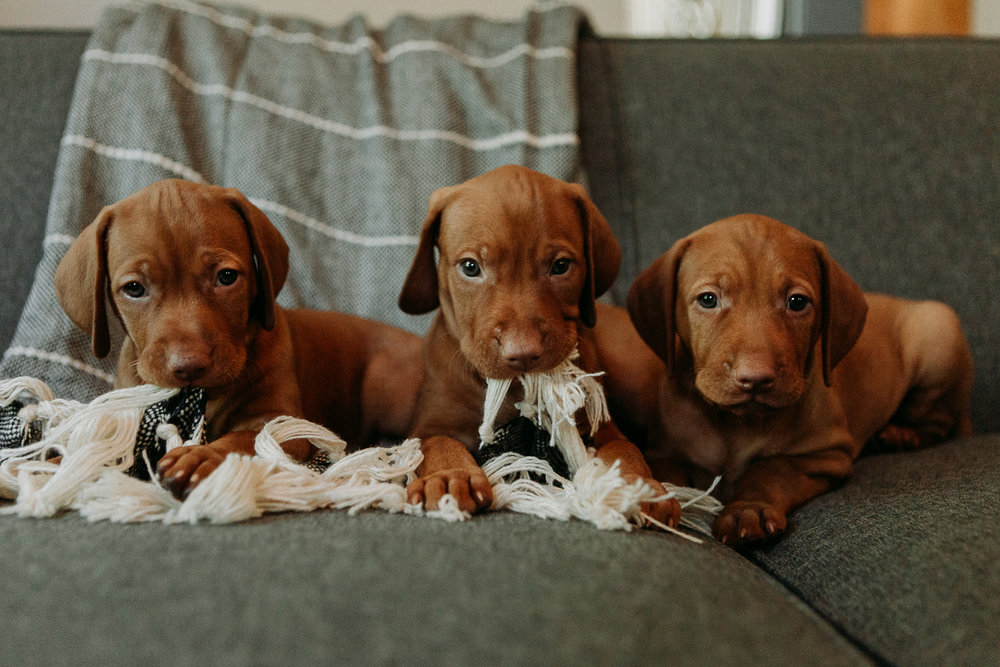 Boulder, CO
Like all pet photographers, Allison Mae started her company,
Allison Mae Photography
, because of her profound love for her pets. Whether you just want a special photo of them or it is nearing the time for goodbyes, Allison will capture them in a beautiful and modern way.
With over eight years of experience as a full-time pet photographer, Allison has seen it all: from the wild, the squirmy, to the tired old guys. She loves every moment, but her favorite part of her job is the palpable emotions of love and joy that owners have for their pets.
4. Angela Hopper Photography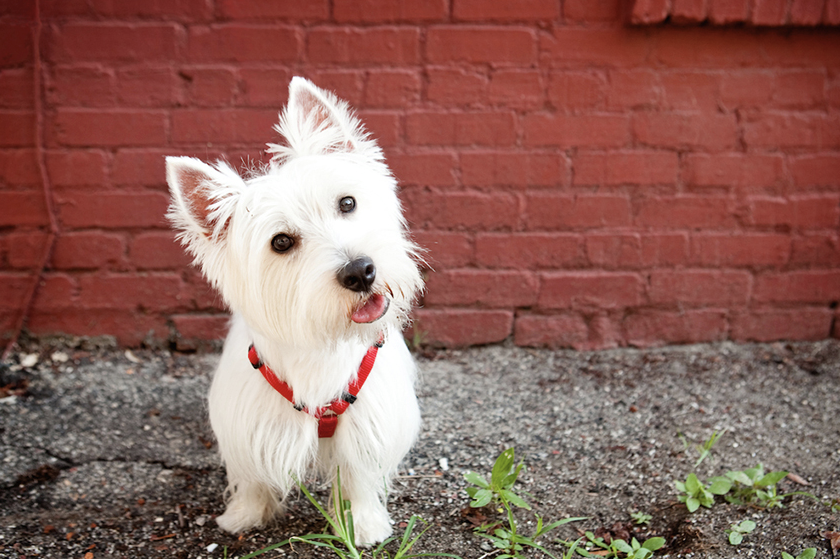 Savannah, GA
Angela Hopper of
Angela Hopper Photography
has many passions, but, aside from her family, photography is a big one. She offers a number of different photography services, including pet photography.
Having loved dogs for as long as she can remember, her pet photography services are something she holds dear. Through her sessions, she captures you cat or dog in their natural environment, showcasing their true self in a portrait that you will be able to cherish for years to come. Besides simply capturing your pet in a beautiful photo, Angela offers fun services like "A Day in the Life," "Puppy Year Plan," family portraits, and "Forever In My Heart.'
5. April Ziegler Photography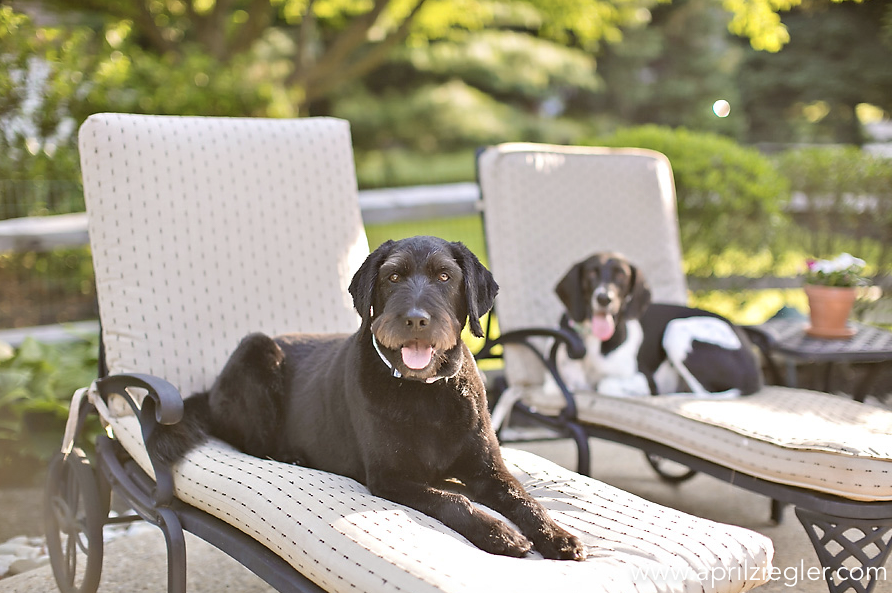 Philadelphia, PA
April Ziegler started her self-named photography business,
April Ziegler Photography
as a way to document her life as a newlywed and dog mom to a Boston Terrier. Having grown up surrounded by animals of all types—cats, dogs, rabbits, even iguanas—April has a special understanding of the connection owners have with their furry family members.
It was only natural that, with her long-time love for pets and her newfound love for photography that she focused on pet photography. What started as a simple hobby has become a career for April, and she loves it dearly. While, now, she captures all sorts of moments with her photography, her love for pet photography is still strong, and she takes beautiful, fun photographs you are sure to cherish forever.
6. Artful Paws Photography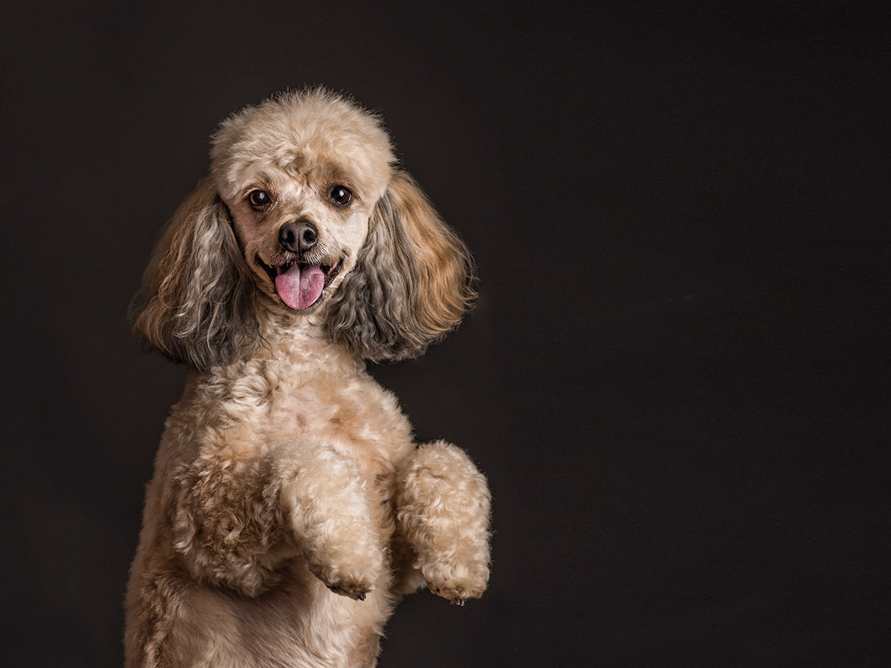 Fairfax, VA
If you were to ask Annie Ballantine what the best job in the world is, she would say her own. As the owner of
Artful Paws Photography
, she spends her days doing what she loves most: taking pictures of pets!
Since discovering photography in high school, she has developed a passion for the art and dabbled in various types of photography. But, when it comes down to it, her passion is with kids and animals. With her Fairfax, VA-based studio, she works to capture pets, be it outdoors, in the studio, or with their families.
7. Bell's Furry Friends Photography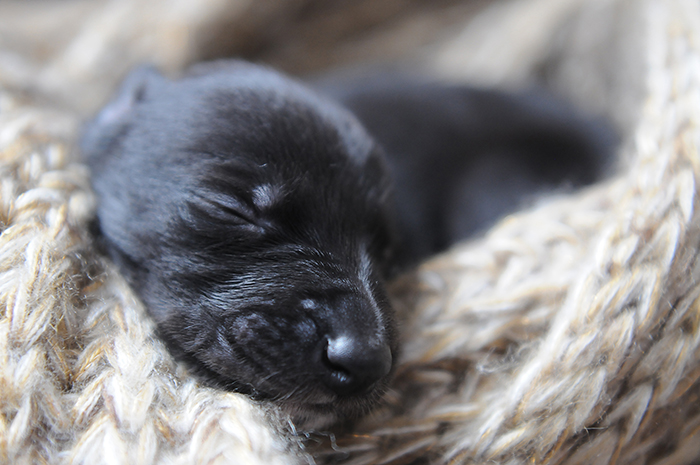 Hermon, ME
When Deb Bell began
Bell's Furry Friends Photography
in Hermon, Maine, she did it with the intention of capturing the special bond between humans and their furry friends. As a result, she creates beautiful and heartwarming photos for all her clients.
When she isn't working with her clients on photo sessions, she is volunteering at animal-based organizations like shelters and rescues. She is also an artist member of HeARTs Speak, a global organization where artists provide their services to animal welfare organizations pro-bono. You can even find her at many Maine-based pet events and raising money for the Furry Friends Food Bank!
8. Best Friend Photography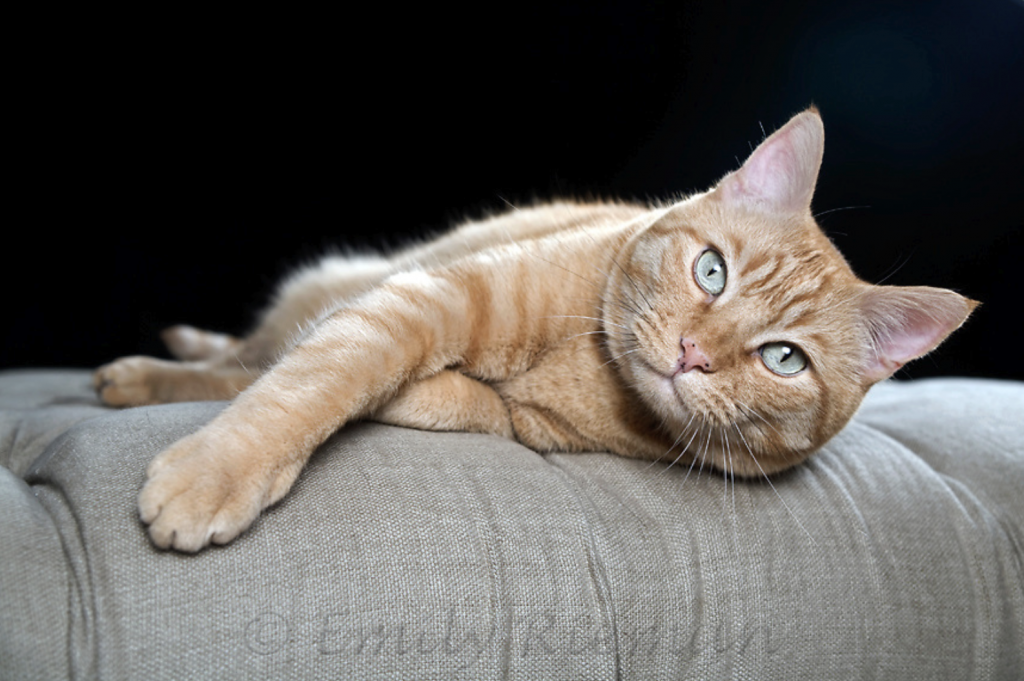 Seattle, OR
Since she was just a child, Emily Rieman has been around photography. When she was at the School of Visual Arts in NYC, she could have never imagined photographing animals, instead preferring photojournalism.
Yet, in 1997, she began
Best Friend Photography
, her pet photography company and began learning the best ways to capture animals with fur of different shades. Since then, she has dedicated herself to photographing pets, and has had her work published commercially and editorially.
When she's not working or spending time with her husband, their cat, and foster dogs, you may find her teaching photography at Youth In Focus or volunteering for the Seattle Animal Shelter and Seattle Beagle Rescue.
9. Bright Eyes Photos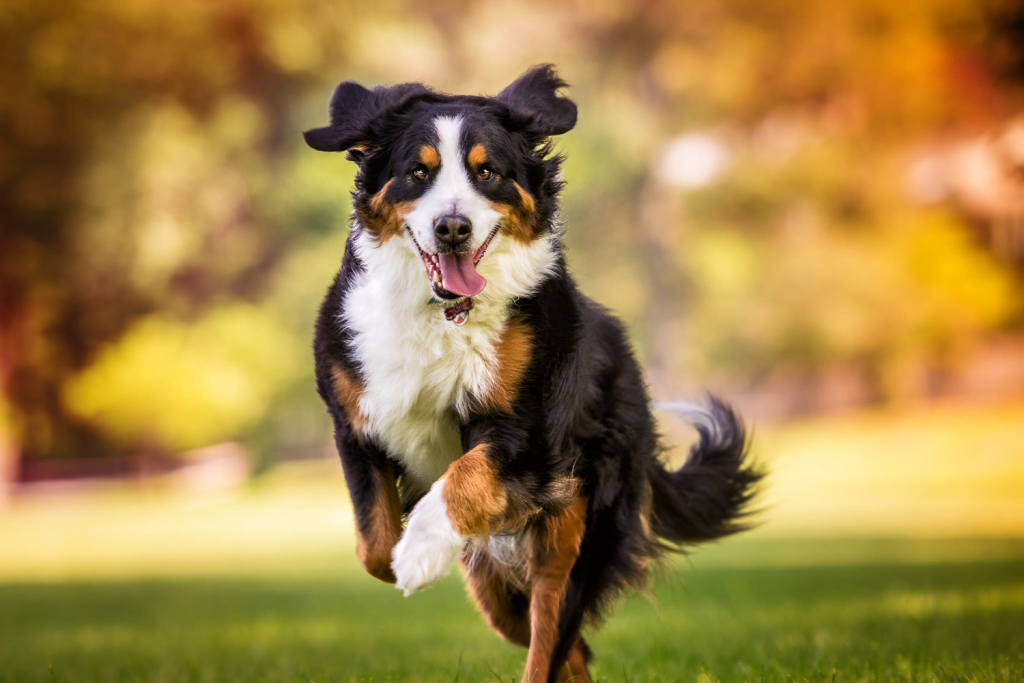 Washington, DC
Julie has spent her life traveling the world since she grew up with a Naval Officer father. By the time she was in high school in Greece, she was rarely without a camera in her hands and a dog by her side.
She has a wide interest, with a particular interest in documentary and photojournalistic photography, telling the stories of events and countries all over the world. But, with her love for animals, she began
Bright Eyes Photos
, and works to capture the joy and love your pet brings you on film.
In her free time, Julie also volunteers for DC area dog shelters, the Animal Welfare League of Arlington, and various non-profit animal rescues. Her love for animals led her to becoming the co-founder of a Healthy Pet Fund at the Animal Welfare League of Arlington, which helps to raise funds for shelter pets to provide them with various critical medical services.
10. Bryant Dog Photography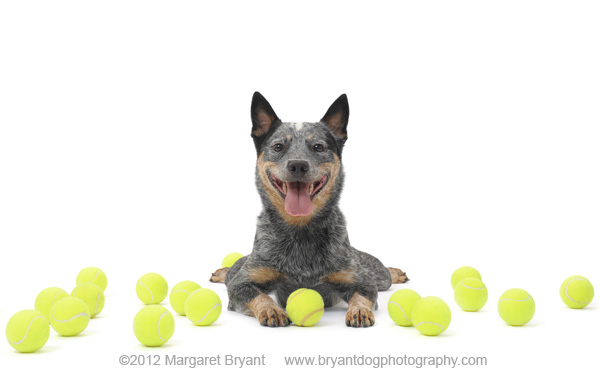 Dallas, TX
With the help of some skilled dog wranglers, Margaret Bryant captures photos of your pet that showcase their unique personality and your special relationship with them. Through
Bryant Dog Photography
, Margaret is able to combine her two loves, dogs and photography, into the dream career.
She has been in the business since 1998 and has photographed hundreds of dogs, and even some cats and horses! She has the titles of Master Photographer and Photographic Craftsman with the Professional Photographers of America (PPA) organization, which speaks volumes of her experience skill.
Beyond that, she is a Certified Professional Photographer, an eight-time PPA Photographer of the Year medalist, and two-time PPA Grand Imaging Award finalist.
11. Buddies Pet Photography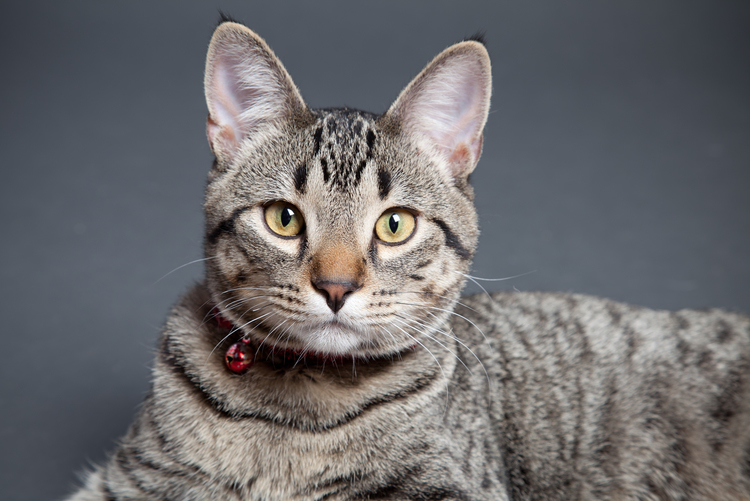 Grand Rapids, MI
Sara Lowthian-Hanna started
Buddies Pet Photography
for the same reason many people on this list started their business: to combine her love of animals and photography. she, like many of the photographers listed, works to capture each individual animal's unique personality in as natural way as possible.
Sara received her Bachelor of Fine Arts in graphic design and photography from Saginaw Valley State University and her Master of Fine Arts Photography degree from Indiana University. She has even worked with many major commercial brands such as Bissell, Petco Foundation, and the VCA Cat & Dog Hospital to name a few.
12. Diana Lundin Modern Pet Portraiture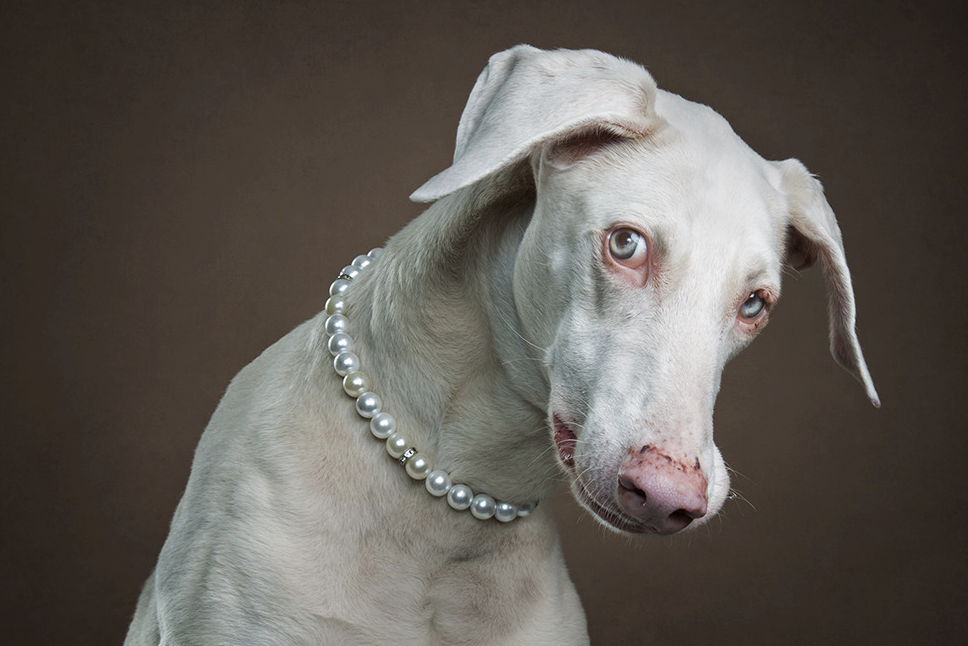 Los Angeles, CA
Diana Lundin understands the power a photo can have and the feelings they can evoke when they involve something you hold so dear, like a pet. And while she knows anyone can take a simple photo, she wants to offer her clients something special that will preserve the memory of their beloved pets forever. The difference in what she offers at
Diana Lundin Modern Pet Portraiture
and what you get from an iPhone will be palpable.
With years of experience and the right equipment at her fingertips, Diana will work with you to capture your pet's personality and showcase them, just as she does her own beloved pets.
13. Dog Breath Photography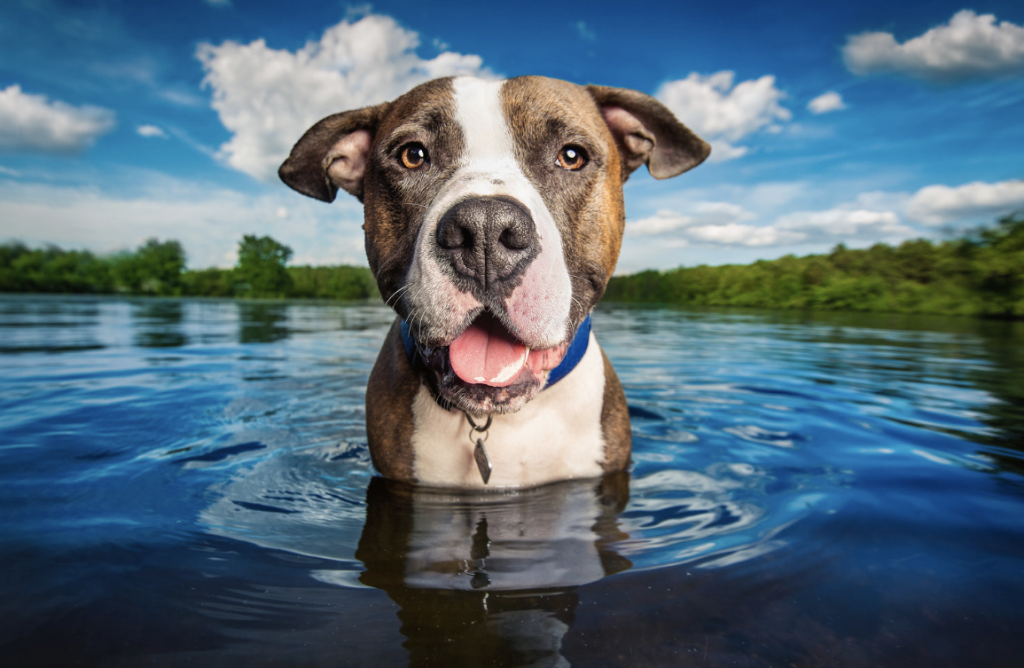 Boston, MA
Kaylee Greer is yet another pet photographer who feels she is living the dream by getting to take pictures of animals everyday. Clearly, she is doing something right as beyond being the privately recognized owner of
Dog Breath Photography
, she is also well known commercially as well. He photos can be seen in greeting cards, calendars, advertising campaigns, and even packaging and products throughout the pet industry.
Through her photographs, she tries to discover the soul of the dogs and pets she photographs, capturing their pure essence in a still frame. But, she also hopes to give a voice to the voiceless animals in shelters, by volunteering her time and services to photograph the dogs who are looking for a second chance at having a family of their own.
14. Dogma Pet Portraits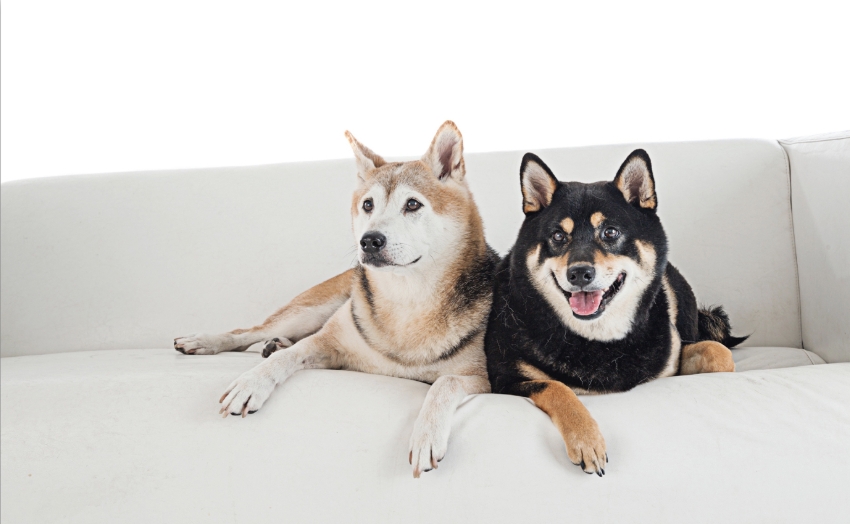 Costa Mesa, CA
Dogma Pet Portraits
was started by Sylvaine and David Capron thanks one little, four-legged friend named Roxy. After Sylvaine and David realized dogs were present in nearly every family portrait they did at their original studio, Emotion Portrait Studios. As a result, they decided to change gears to focus on the dogs many families held so dear, showcasing each dog's personality.
Dogma Pet Portraits was been voted Best Pet Photographer on the Orange County Hotlist six years in a row. Sylvaine and David also actively work with local rescues to hold special events at their studio, photographing shelter pets, and holding fundraisers for local rescues and shelters.
15. Dogtography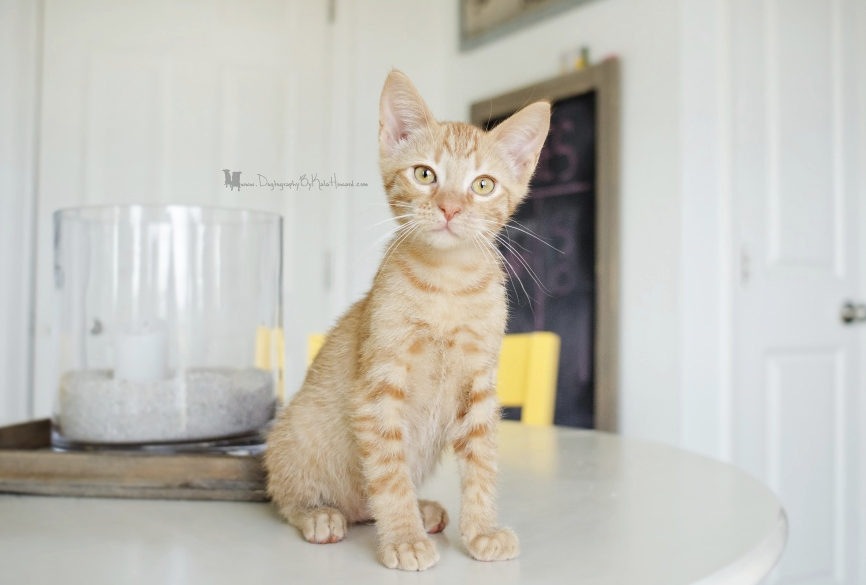 Nebraska
Every since she got her first camera as a child, Kala Howard has been taking pictures of dogs. While those first photos were not the greatest, she persisted and continued trying and improving, and eventually opened
Dogtography
.
She loves capturing dogs on camera and helping to tell their stories. Kala is also a proud artist member of the organization HeARTs Speak, a nonprofit organization made up of various artists who donate their time to shelters and rescues to help animals in need.
16. Eleakis & Elder Photography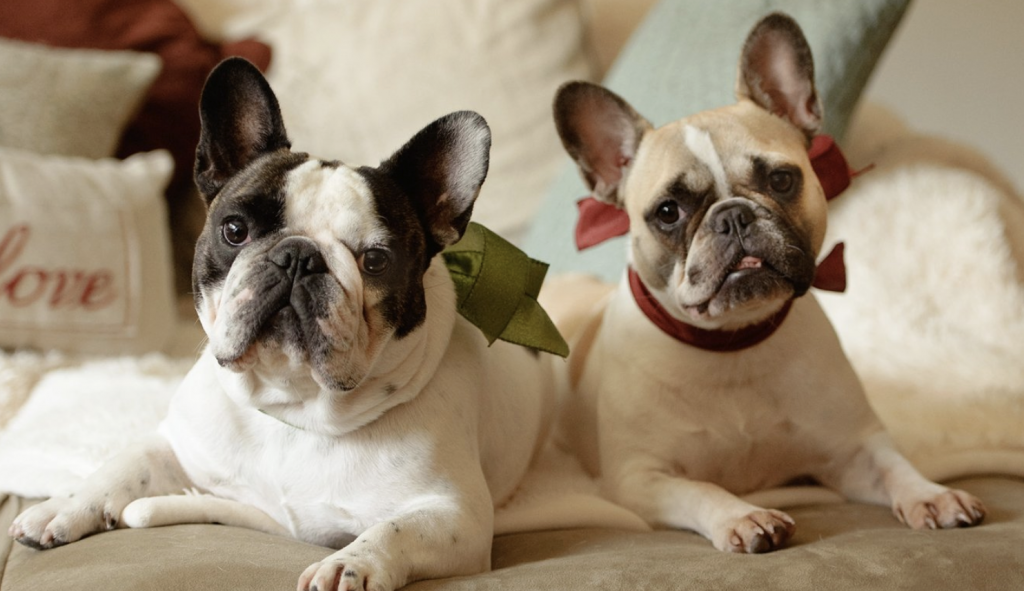 Sacramento, CA
Eleakis & Elder Photography
is a company run by three people with a passion for the art of photography. Roger Ele has been in the field for many years, having owned his own black & white custom lab and working sales in The Camera Center for 14 years. His wife Joan Stathakis-Ele, retired from her accounting job and began helping to run the studio part-time, while providing creative aide to her husband.
There is also Chantel Elder is also a part of the team and is a passionate photographer who adores dogs. And finally, rounding up the Eleakis & Elder team is Mark Long, who has loved photography since he was a teen and has since been in the business for over 30 years. Mark has received the Print Merit awards from Professional Photographers of America and is a member and former Board Member of the Professional Photos of the Sacramento Valley.
17. Fetching Fido Fotography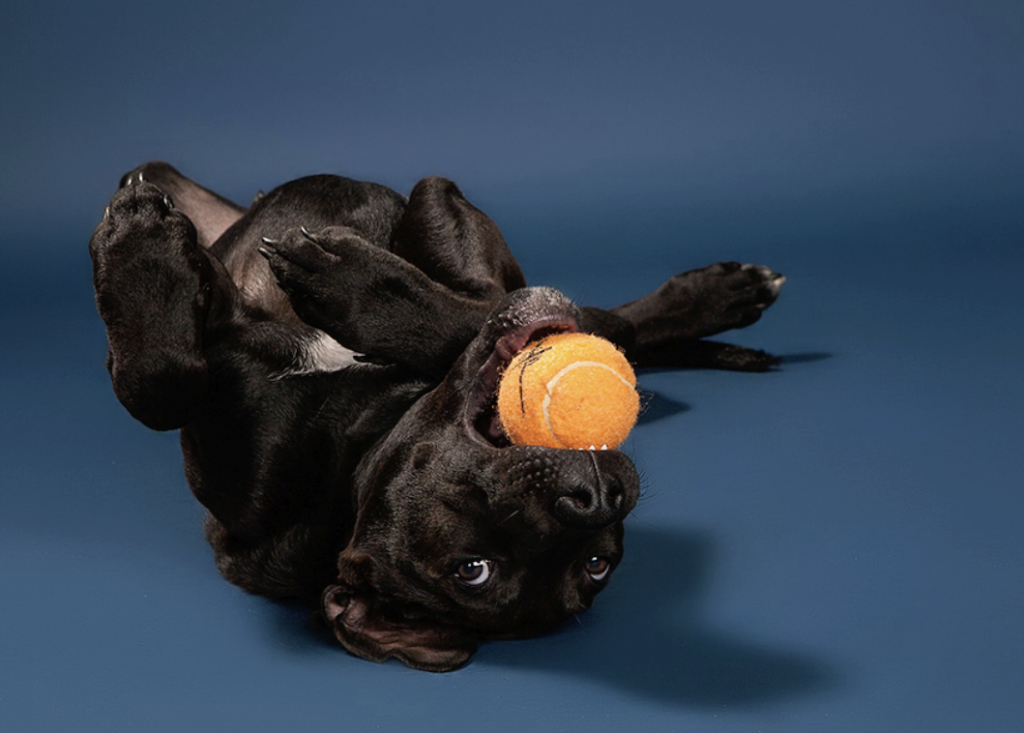 Austin, TX
When Jane tells people she does pet photography for a living, they are sometimes doubtful, but she absolutely loves it. She works photography all types of animals with both private and commercial clients at
Fetching Fido Fotography
. While her speciality is studio portraits, she is happy to work with clients and take photos outdoors if they desire. She wants to provide clients with exactly what they want, and will collaborate with them to ensure that the final product is beautiful and personal and something they will love forever.
In her free time, she volunteers her skills to local shelters and rescues, photographing the animals there in hopes of making a difference and helping those animals find new, loving homes.
18. Frame Your Pet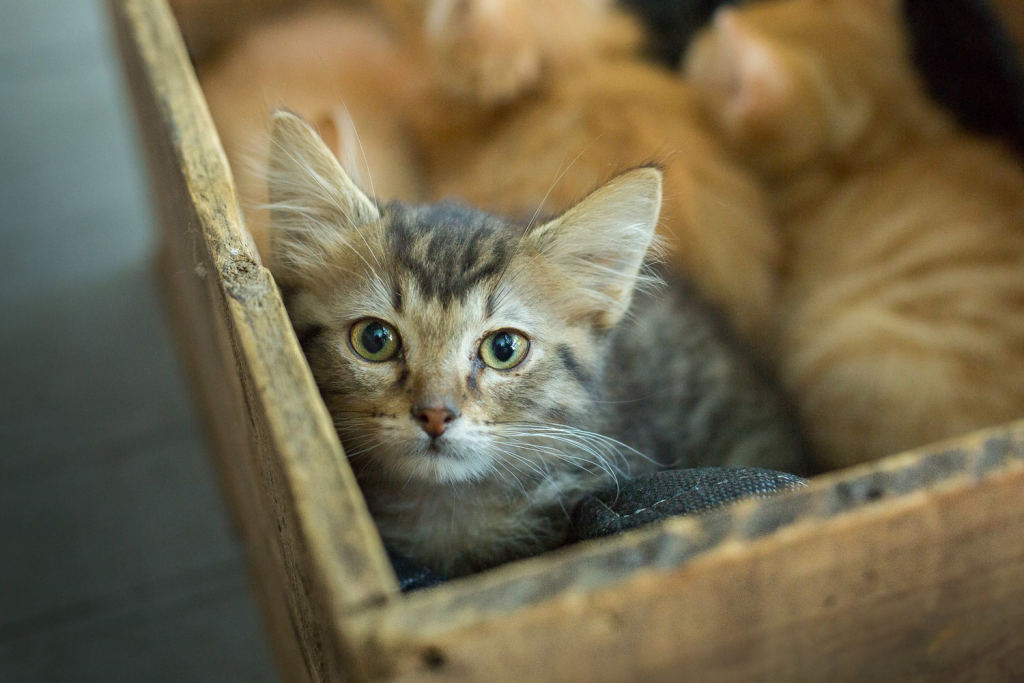 Santa Monica, CAHome
Frame Your Pet Photography
was started by Alicia Rius based on her own love for animals. She understands that some people love their pets dearly, so much so that they seek out photographers to capture their pet in a way they can hold onto forever.
She uses her business to help meet those needs, providing her clients with elegant and tasteful photographs of their beloved pets. Alicia is happy to work with all her clients to ensure they have the best experience possible, and that the final product exceeds their expectations.
19. Furever Friends Pet Photography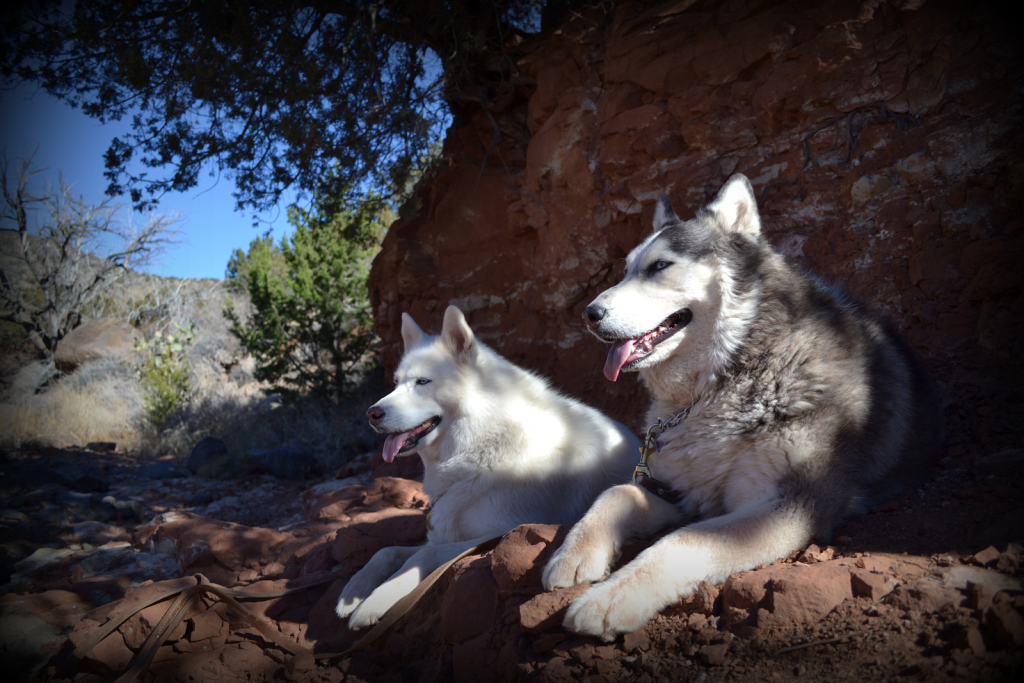 Denver, CO
The first thing that Kris of
Furever Friends Pet Photography
is that she absolutely loves dogs. Her dogs are her life and she is no stranger to doing everything possible to give them the best life possible, and treating them like actual children.
That is why she started her business; to help honor that love and commitment people have for their pets. She believes she provides more than just pictures, but a piece of joy that will stay with you forever.
20. Good Doggy Photography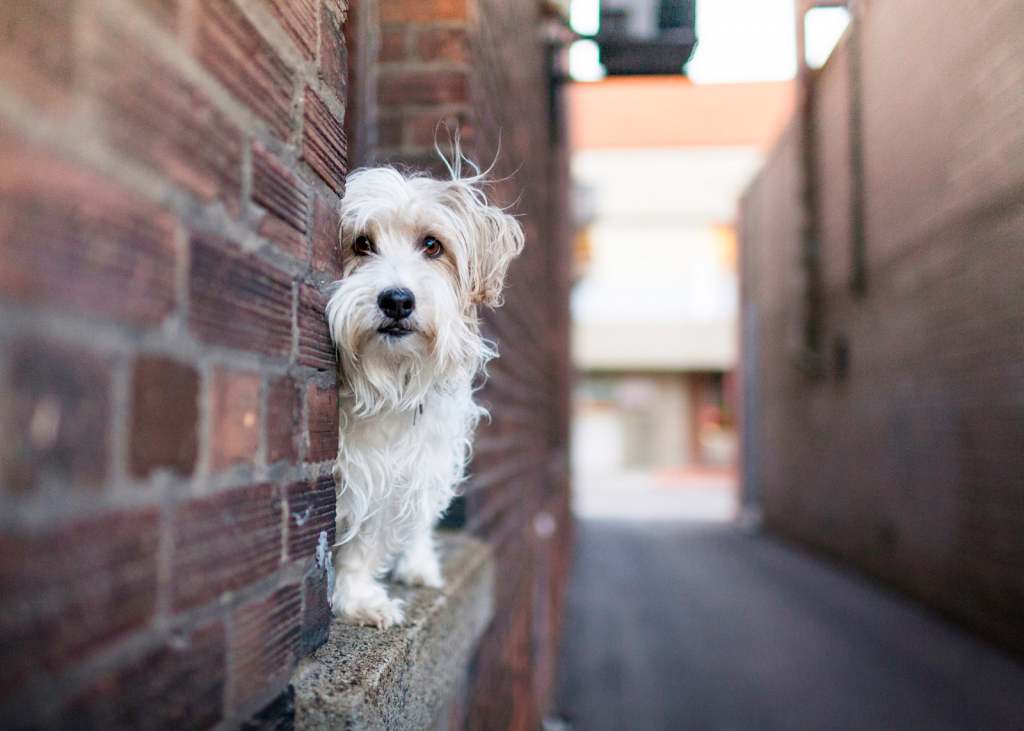 Middletown, NJ
It isn't easy to get a good photo of a dog, and Sonya Kolb of
Good Doggy Photography
understands that. But, she also firmly believes that you and your dog deserve beautiful photos—photos that will preserve your dog's memory forever.
As the Kennel Club's Dog Photographer of the Year winner, Sonya will work with you and your pet to take beautiful pictures that capture their personality and the bond you share. Then, she will help you to choose the best photos from the session, so you have pictures that will always leave you with a smile and fond memories.
21. Greg Murray Photography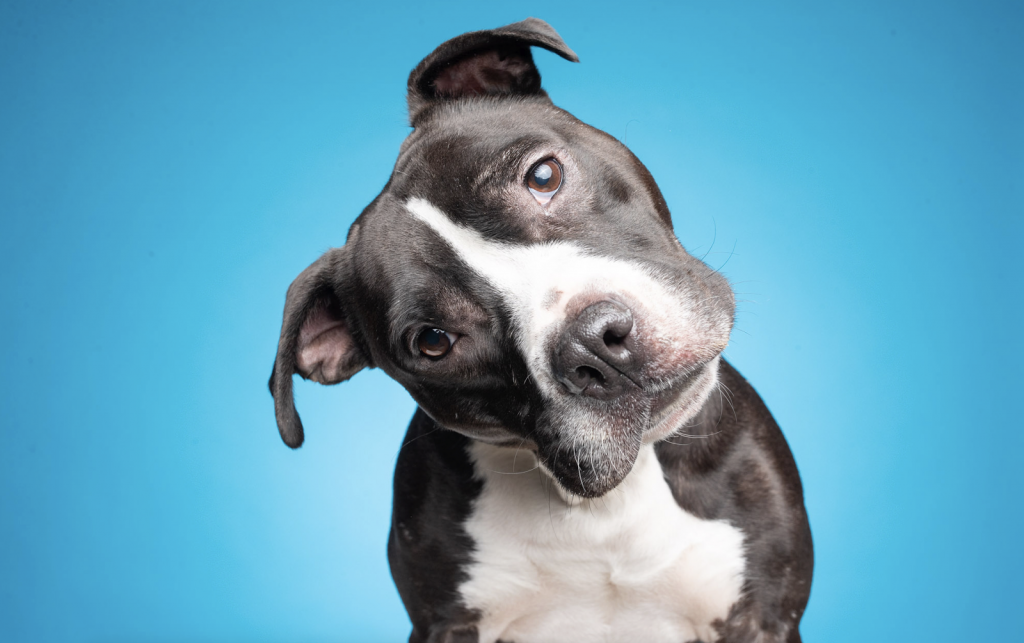 Cleveland, OH
When Greg Murray left his corporate job in 2014, he moved to photography and opened his own business,
Greg Murray Photography
and chose to focus on what he loves most: animals! He is dedicated the causes of animal rescue, adoption, and pit bull rescue advocacy and volunteers at various organizations throughout the Cleveland area.
Greg has been voted CLE's Best Pet Photographer in 2015, 2016, 2017, and 2018 and has been featured in countless publications for the work he does. Some notable names include Huffington Post, Today, Elle, People. Daily Mail, and Bark Post, but the list goes on!
22. Haute Dog Pet Photography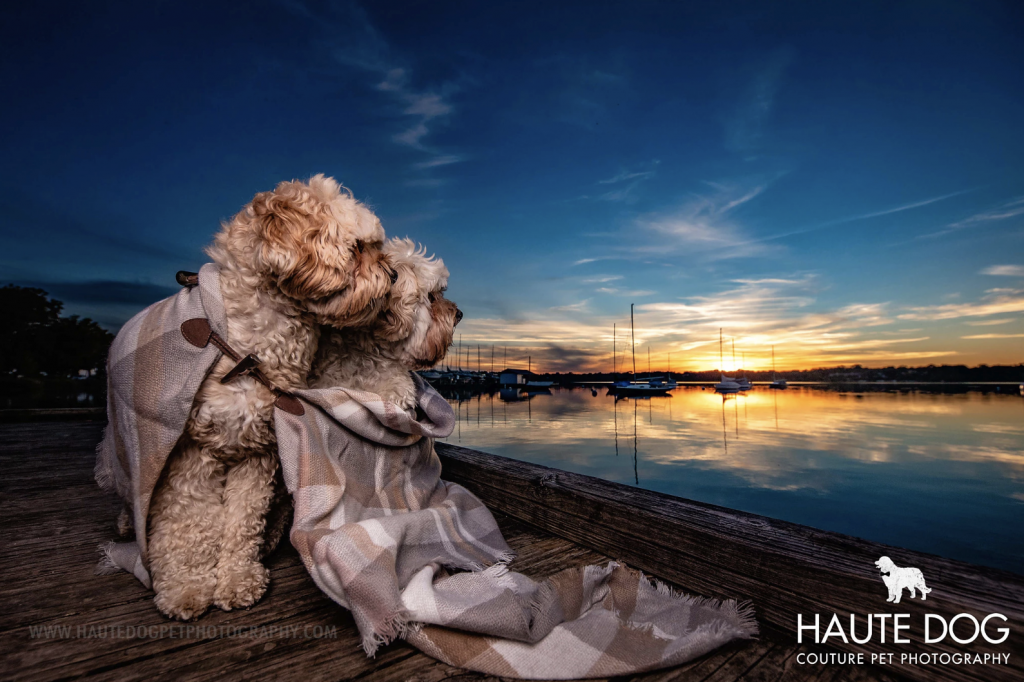 Dallas, TX
Robyn is a true dog lover. At one point, she rescued a puppy mill puppy named Jake, who helped her through some difficult times in her life. But, when he turned seven in 2017, she realized she wanted to preserve his memory so that, when he was gone, his memory could live on.
After having a professional session for him, Robyn realized she wanted to provide the same experience and service for others and created
Haute Dog Photography
. She works with her clients to provide the best pet photography experience possible to create beautiful, lasting memories of their beloved pets.
23. Hilarious Hound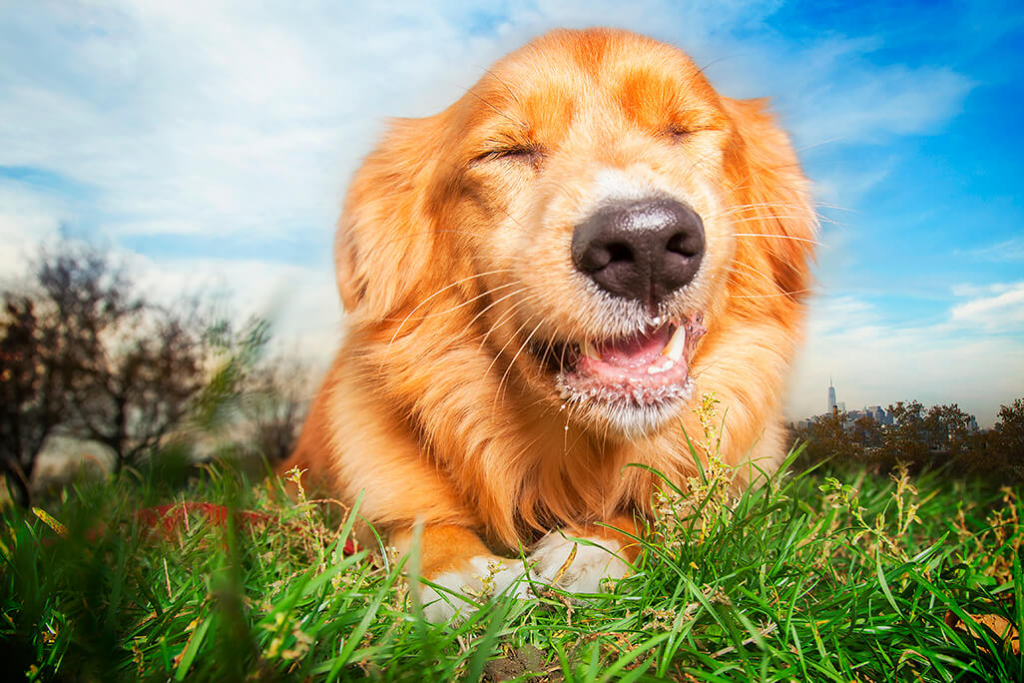 San Francisco, CA
When Michelle first graduated from, the Savannah College of Art and Design, she moved to Manhattan and worked was a fashion photographer for various publications. But, after a few years in the industry, she chose to change areas, choosing instead to focus on photographing dogs, who she loved so much. As a result, she created
Hilarious Hound Photography
.
Dogs are expressive, lively creatures with unique personalities that can often make their owners laugh. Michelle works to capture these funny, real moments that pets can have, creating unique images that truly showcase a pet's personality.
24. Jenna Regan Fine Art Photography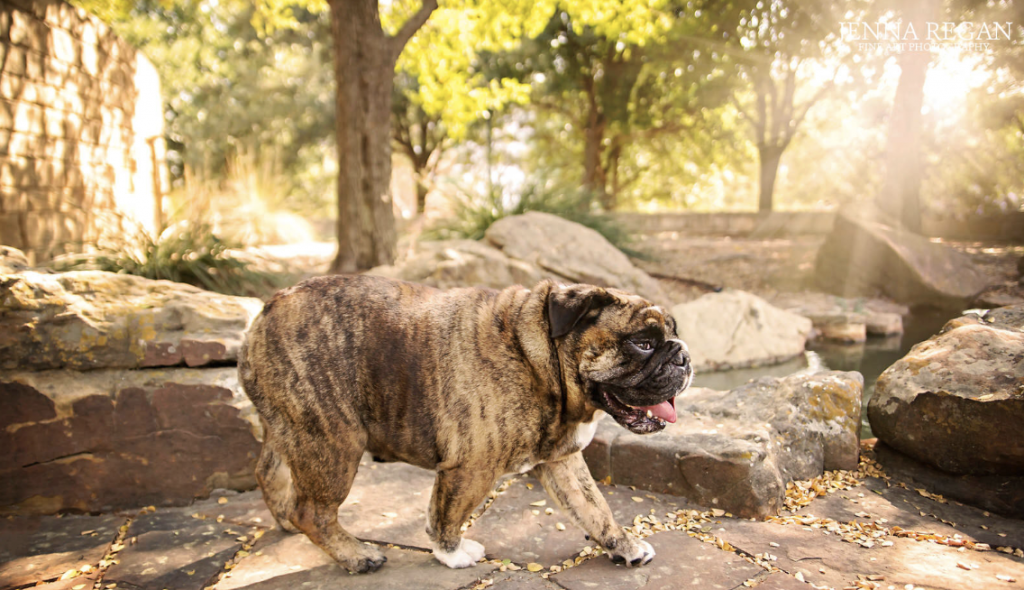 Dallas, TX
As a pet photographer,
Jenna Regan
has photographed a wide range of different pets and their people. She knows that the goals of each client are different, and works with them to ensure their needs and desires are met so that the images they imagine can be brought to life.
She will do everything she can to help create beautiful images that capture your pet's in their natural state and truly showcases their personality. If you're completely new to pet photography, she'll also make sure you are comfortable and know just what to expect, to ensure everyone involved has a positive experience.
25. Jenny Karlsson Photography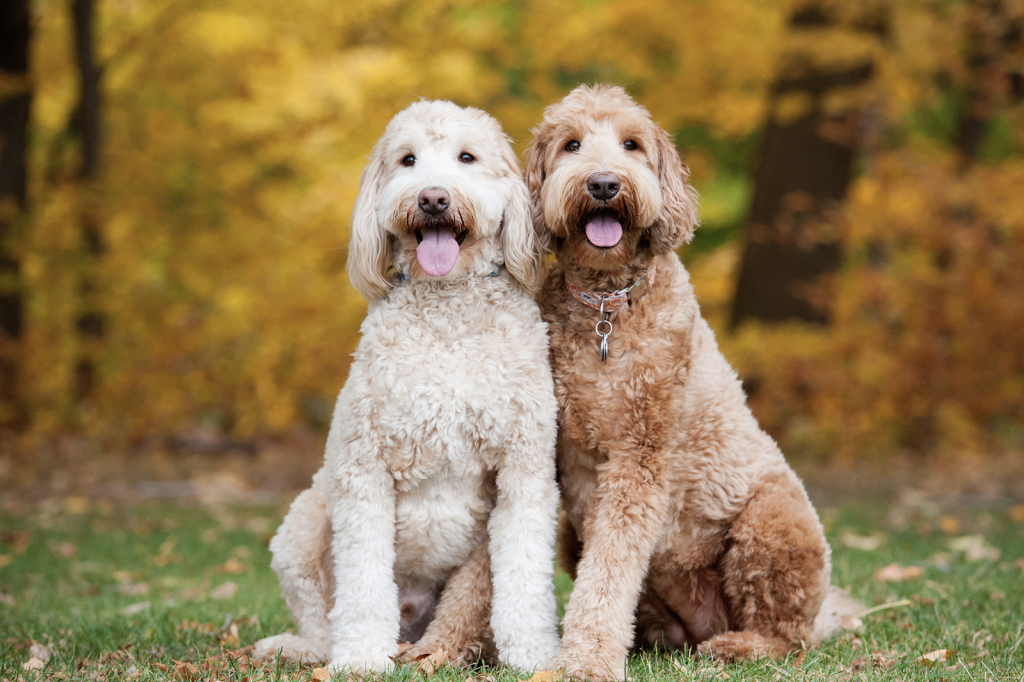 http://www.jennykarlssonphotography.com
Pittsburgh, PA
Ever since 2011, Jenny Karlsson has been doing pet and family photography, capturing the special bonds they all share. With
Jenny Karlsson Photography
, she has developed a reputation for her patience, working with a wide array of different animals to create perfect pet portraits.
Jenny's work has been featured in various publications, including Maniac Magazine, Next Pittsburgh, Pittsburgh Magazine, and many more! Jenny is also known for photographing the winner of Molyneaux's pet photo contest for the last four years. She was also ranked one of the best pet photographs in Pittsburgh in 2012, and won Best of the Burgh in 2015.
26. Jesse Freidin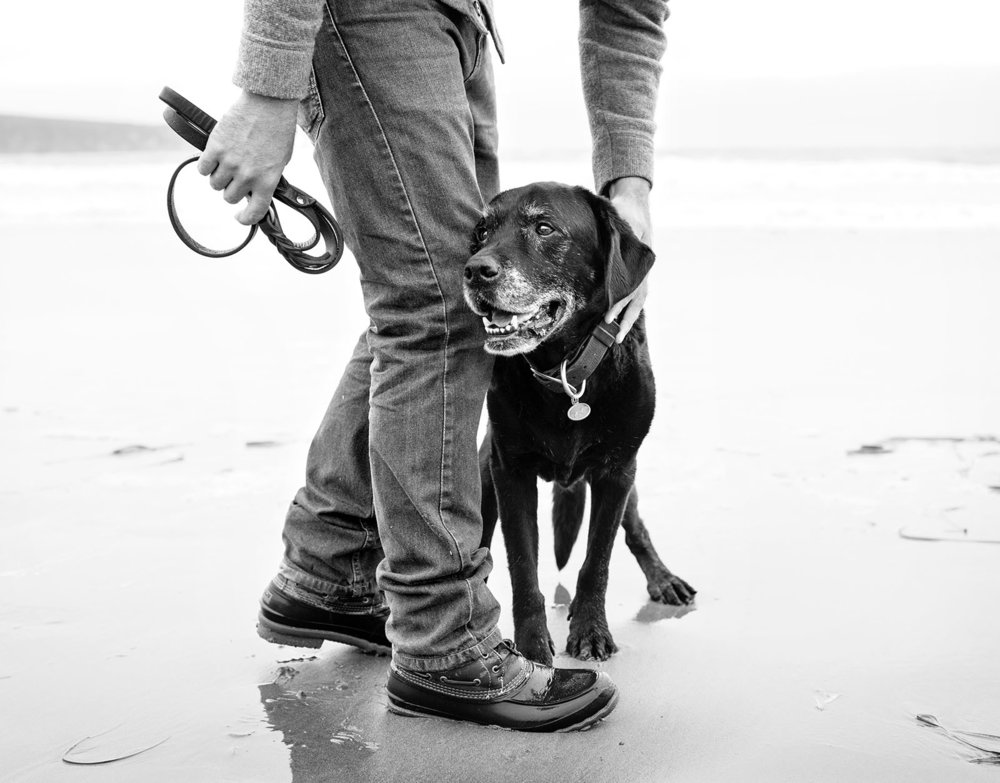 Santa Fe, NM
Jesse Freidin
has always enjoyed documenting the bonds between humans and animals. He realizes that the trust and pure love dogs have for us is something incredibly special and unlike anything else.
He has become one of the leading fine art dog photographers in the nation, with his work being part of over 100 private collections, exhibited in galleries throughout the country, and featured in countless publications like Vogue, Cosmopolitan, and The Huffington Post. He has also won Best Dog Photographer in the San Francisco Bay Area and Best Dog Photographer in Los Angeles between 2010-2015. Some of his notable projects include The Doggie Gaga Project in 2010, When Dogs Deal, and Finding Shelter.
27. Julie Austin Photography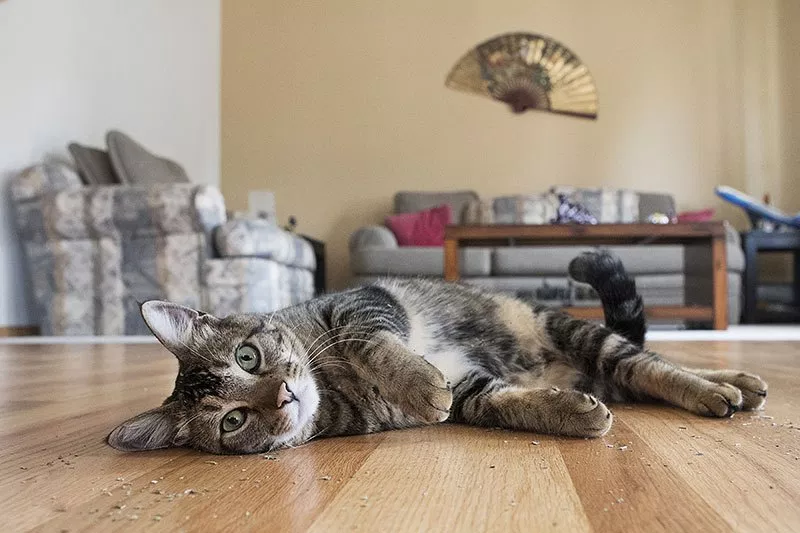 Western WA
Julie Austin
started her business after working with homeless dogs in a dog rescue. It was there she learned her talent for bringing those scared, uncertain dogs out of their shell and helping their personalities to shine.
After that, she opened a pet care business and took photos of her client's for fun, but the artist in her wanted more, and any Pet Photography was born. Her knack for bringing dogs out of their shell are what make her portraits so unique. Julie has been recognized by the local King 5 Evening Magazine as Best Pet Photography in Western WA six years in a row!
28. Lisa West Photography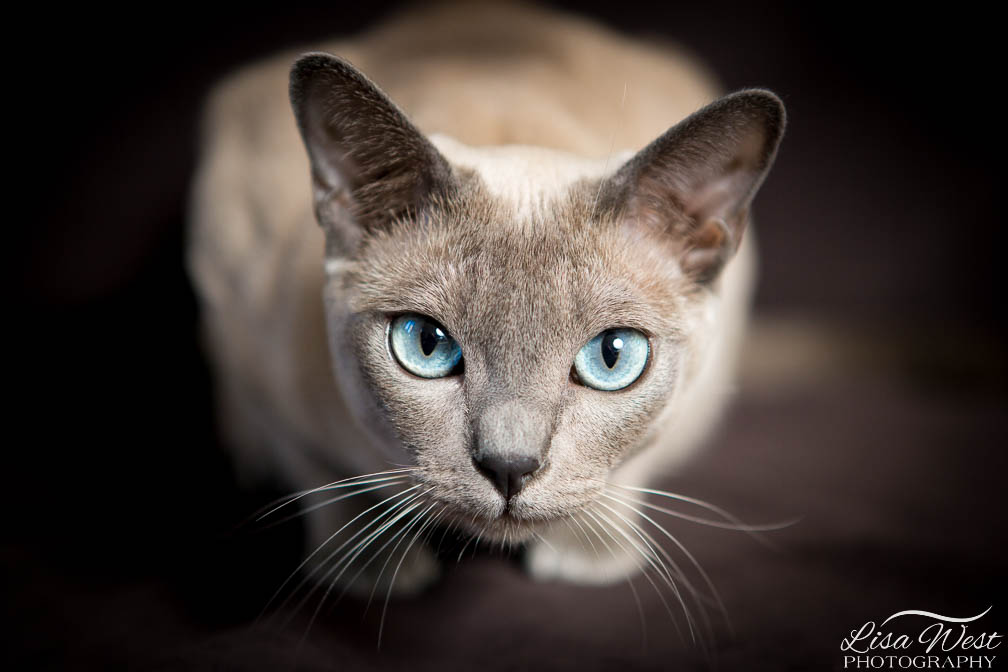 Pittsburgh, PA
Lisa West
has over 15 years of photography experience, specializing in weddings, family portraits, high school senior portraits, and, of course, pet photography. It wasn't until 2006, however, that she began Lisa West Photography, with a focus on family and pet photography.
She has won multiple awards for her wedding photography and, in 2012, she was voted one of the best pet photographers in the Pittsburgh area by CBS Local. Her work has also been featured in various kinds of publications including books, calendars, and magazines.
Lisa is also a passionate animal advocate, and has donated her services to local shelters since 2007. She, and other pet photographers, also collaborated with the Humane Animal Rescue to created the Our Best Friends' Calendar from 2011 to 2014.
29. Muttography & Co.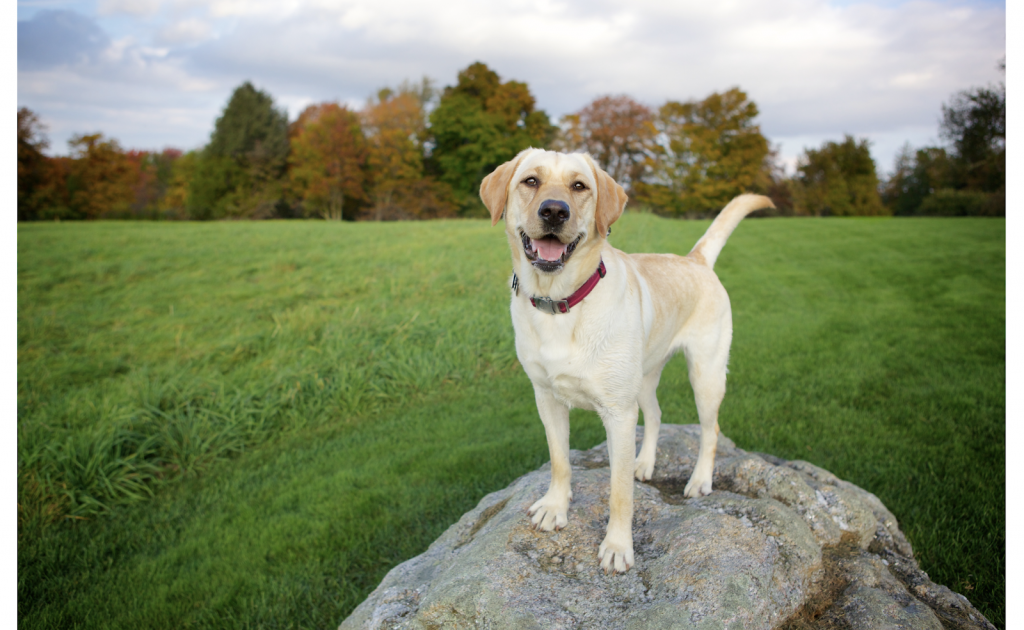 East Haven, CT
Connecticut-based
Muttography
is run by husband-and-wife duo Robyn and John, who have been capturing dogs and their antics since 2009. They love their work, particularly because they get to create lasting memories for families through their pet portraits.
They manage to catch those little details that help to make your dog unique, which helps to make their images even more special than they already are. They do not just photograph dogs either—cats are welcome too!
30. Nicole Begley Photography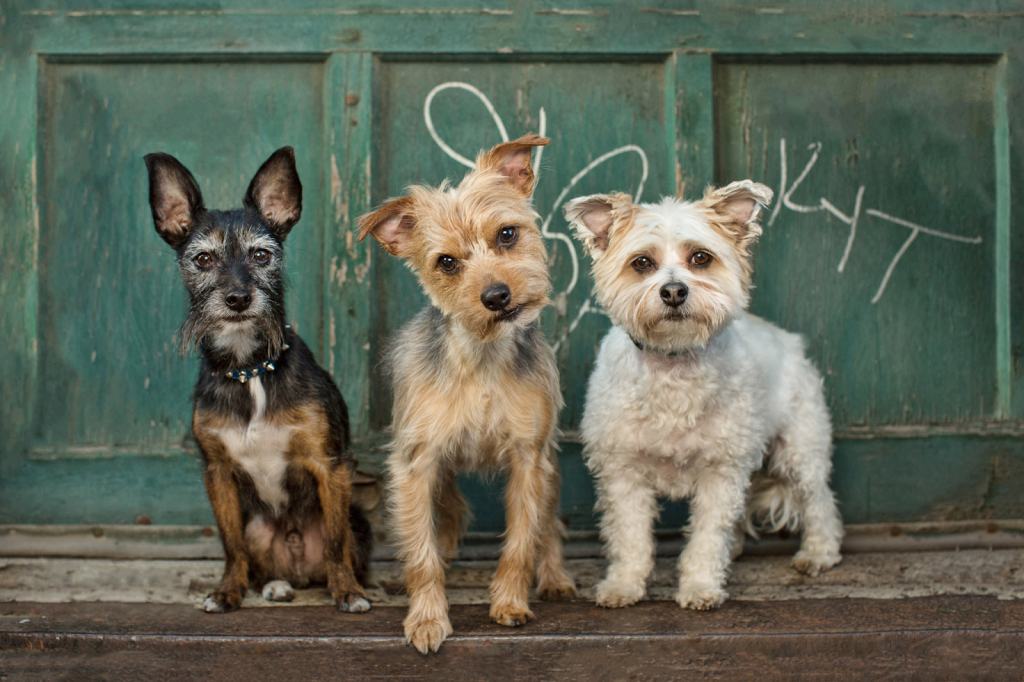 Charlotte, NC
Nicole Begley
is passionate about photography and has a number of photography certifications to her name, including Master Photographer, Photographic Craftsman, and Certified Professional Photographer. She also loves animals—so much so that she became an animal trainer, created the #selfiedog movement, and travels the world teaching people the art of pet photography. She even created a special resource to help pet photographers develop and follow their passion.
Her deep love for animals and the art of photography means that she will be able to create a beautiful portrait of your pet that you can cherish for years to come. Her amazing work has won countless awards and recognitions, including being a four-time medalist at the International Print Competition.
31. Norah Levine Photography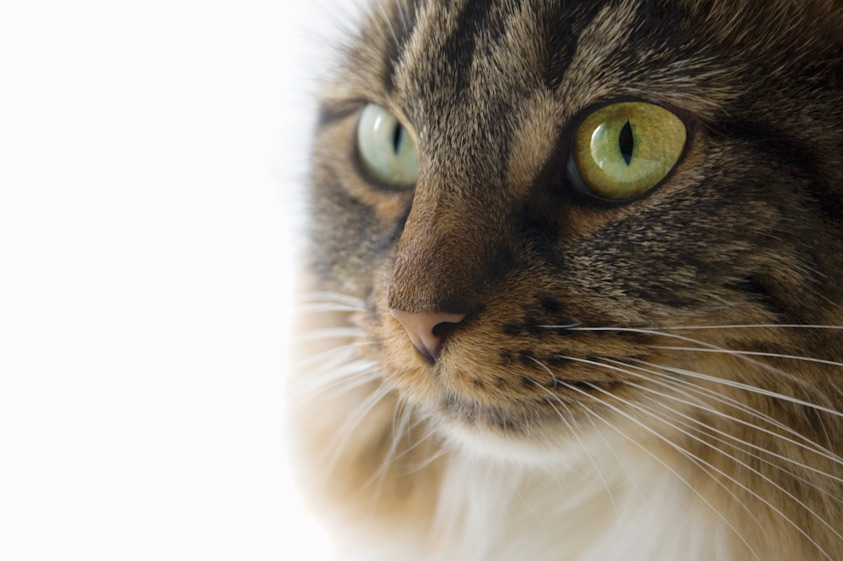 Austin, TX
Norah Levine
has been a photographer for over 15 years, with a focus on portraiture, with an extra interest in pet photography. She helped to co-find the philanthropic Lifelines Project, which honors the bond between the homeless and their beloved pets and has taught photography classes at the Santa Fe Photographic Workshops as well as online courses. She has even written a book, Pet Photography, which focuses on the art of creating authentic pet portraiture.
She loves her job and showcasing the special bonds pets and humans share, and works to emphasize those bonds through every photograph.
32. Oh My Dog! Photography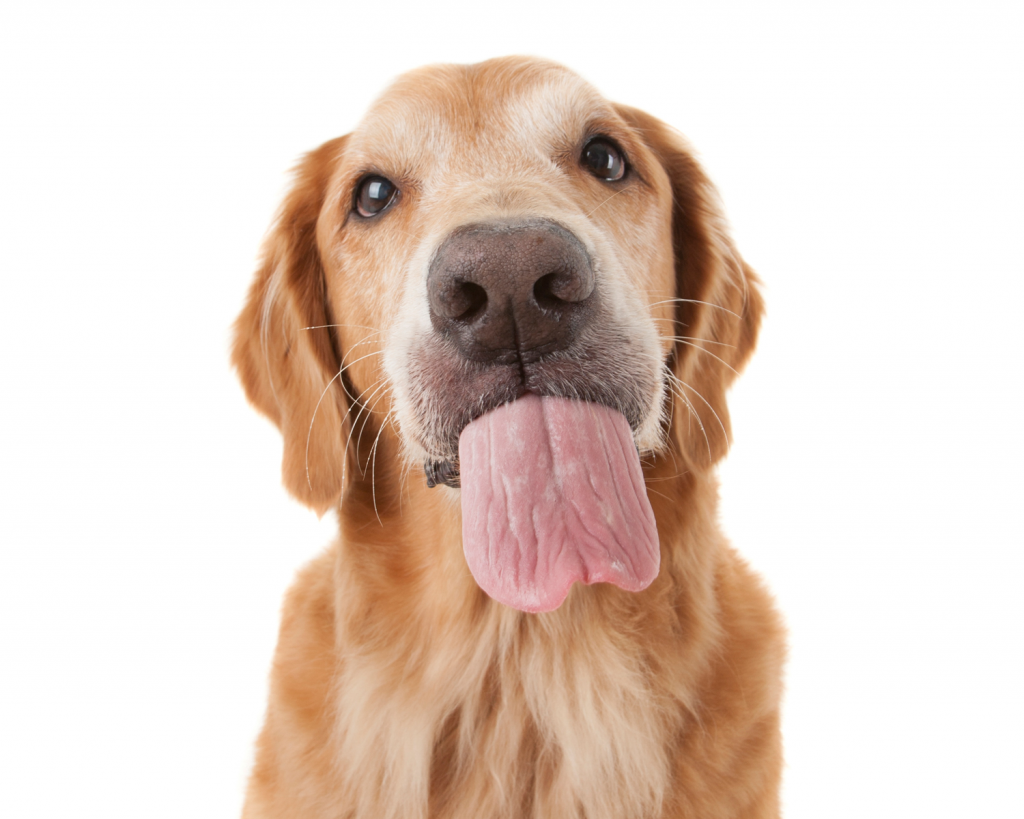 San Diego, CA
If your pet is furry (or feathery!), Keeley Kenefick is sure to love them as much as you do, and that helps to set her aside from other pet photographers. At
Oh My Dog! Photography
, Keeley works to capture each pet's unique quirks and personalities to create beautiful, and sometimes hilarious, images.
With over 15 years of experience, there is no question that she knows exactly how to take the perfect shot of your beloved pet. She is also an animal expert, so she knows how to deal with the potentially shy or scared pets that may step into her studio. She is patient, kind, and loving and will wait to get that perfect shot!
33. Outside The Lines Pet Photography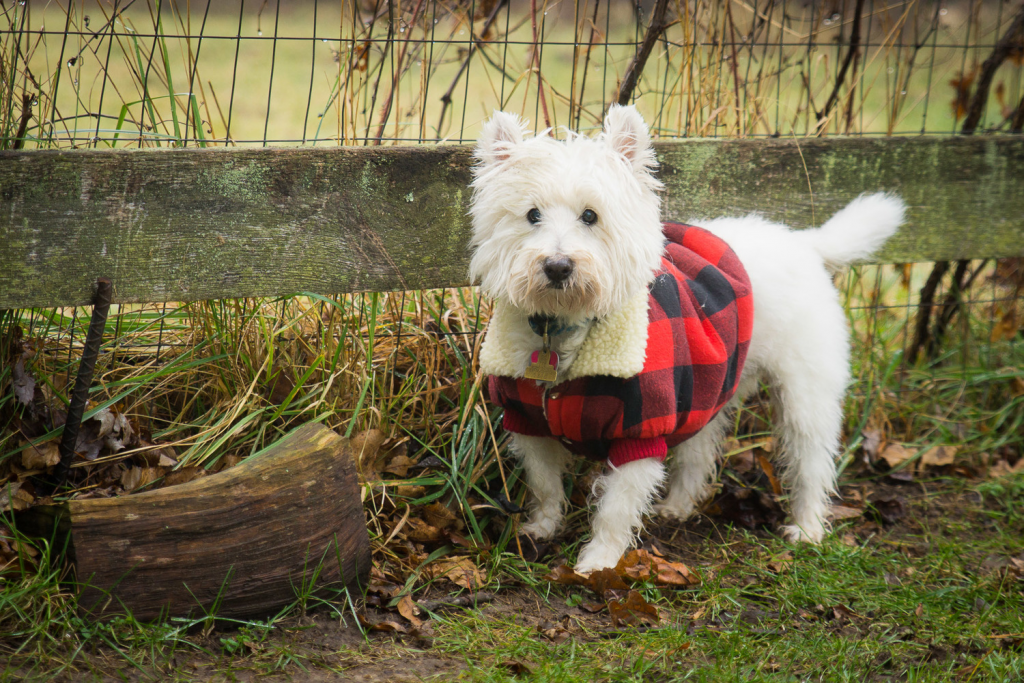 Washington, DC
John, owner of
Outside the Lines Pet Photography
, first began getting into animals and photography as a child in Maine. With a veterinary mother who also owns a small farm, he has been exposed to everything from rabbits to horses. While at first he wanted to follow in his mother's footsteps to become a veterinarian, his mind was quickly changed after witnessing a surgery his mom performed.
It was in high school that he discovered his love for photography, and has been doing it ever since; photographing pets, people, places, and even events. He works to offer a fun, unique experience to ensure clients end up with a beautiful pet portrait to cherish forever.
He also works with co-owner and certified dog trainer Heather. Heather acts as a photography assistant and uses her knowledge in dog training to help John get the perfect shot. Together, they make a dream team in the DC-Metro area!
34. Paola Paladini Pet Photography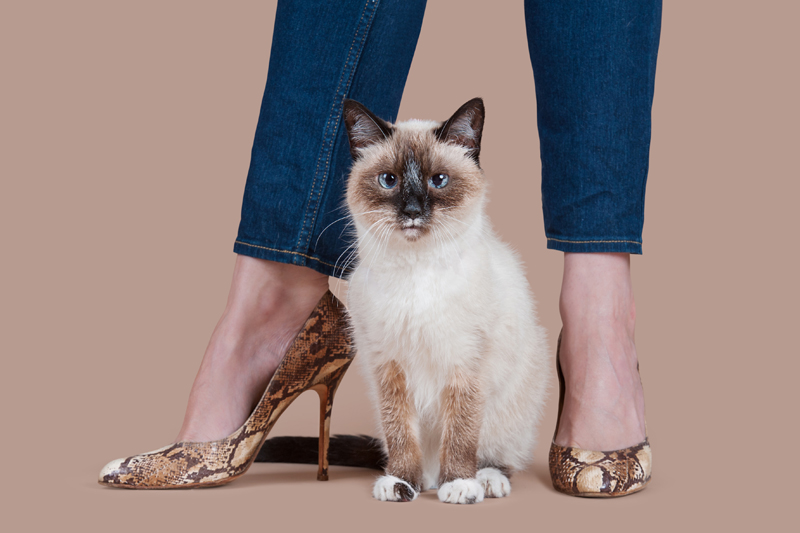 Sunrise, FL
When Paola Paladini lost her beloved dog Simon in 2005, she wanted to try and make a difference. She started volunteering at her local shelter, caring for the dogs and taking their simple pictures in hopes of helping them to find homes faster.
It was this experience that made her choose to enroll in photography courses, so that she could go from a hobbyist to professional. It was then that
Paola Paladini Pet Photography
was born.
Through her photography, she wants to create pet portraits that speak to owners and that show the liveliness of each and every pet in a way that will make you smile forever.
35. Patrick Nau Fine Portrait Photography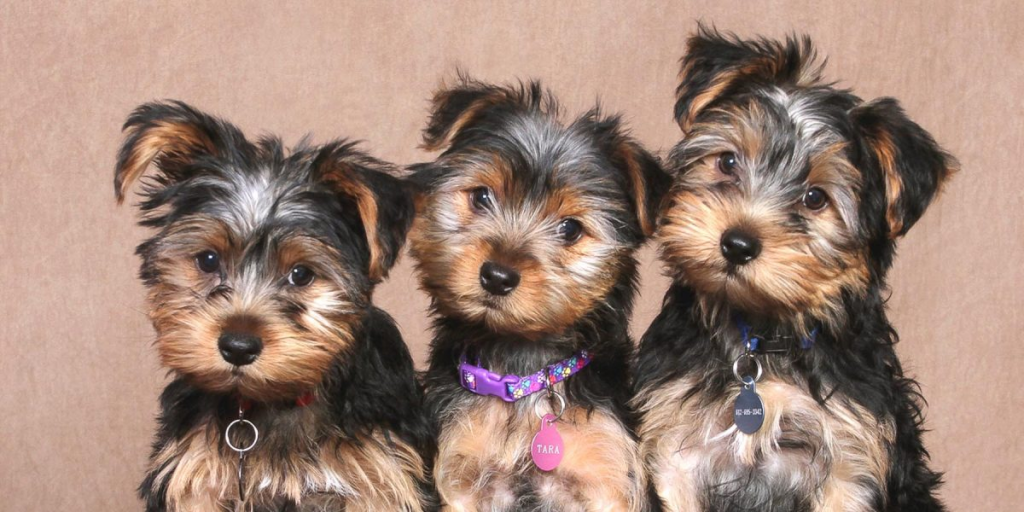 Minneapolis, MN
For over 30 years,
Patrick Nau
has been working in fine art portraiture, learning how to capture the perfect shot in any situation or setting. Throughout the years, he has learned to read and understand body language of various people and pets, allowing his sessions to go smoothly.
He is happy to work with you to capture your pet's likeness in a beautiful portrait. He offers regular pet portraiture, black and white, and even senior dog portraiture, which is one of his personal favorites to work on.
36. Pet Imagery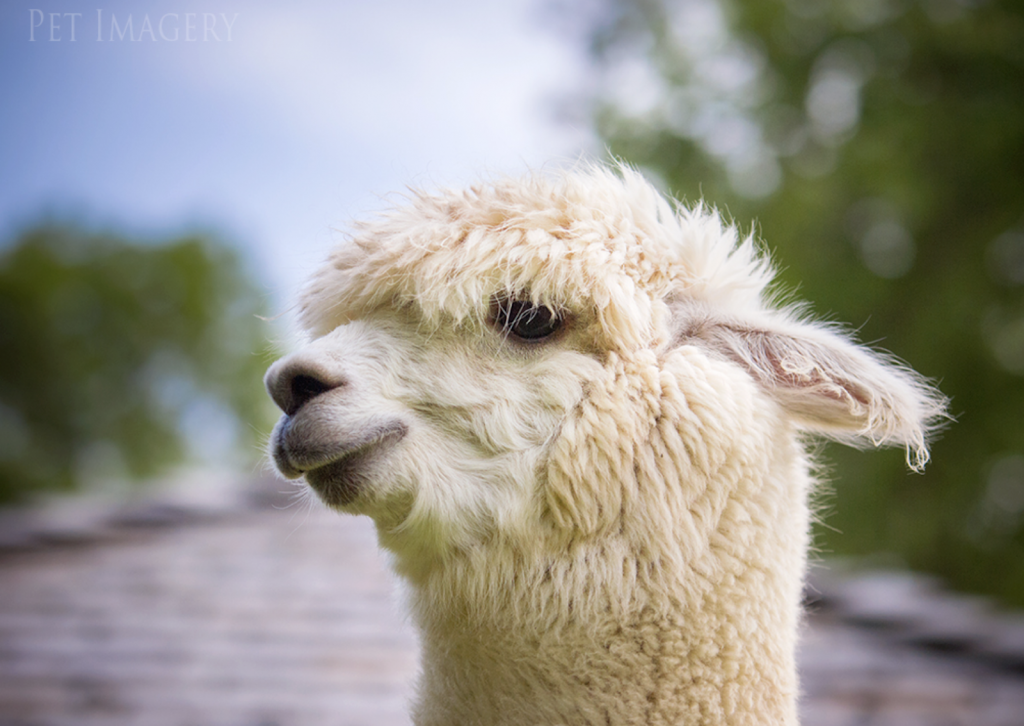 Philadelphia, PA
Lauren Kaplan received two degrees—one in English and another in Photography—before going on to work as a professional photographer in 2006. Since she started, she has worked in a wide range of areas of photography, but eventually choose to focus on what she loves most: animals. That was when she started
Pet Imagery
, and quickly gained noticed.
She has been voted the Top Pet Photography in the Philly HotList between 2010-2018. Pet Imagery was also awarded Best Pet Speciality Services by the 2013 Philly Happening List. In addition, she has had her photos featured in a number of publications. Lauren also likes to donate to various charity organizations.
Whether you have a cat or dog, or something more out-of-the-ordinary like alpacas, Lauren is here to help you get that beautiful portrait!
37. Pet Portraits by Elizabeth Ashlea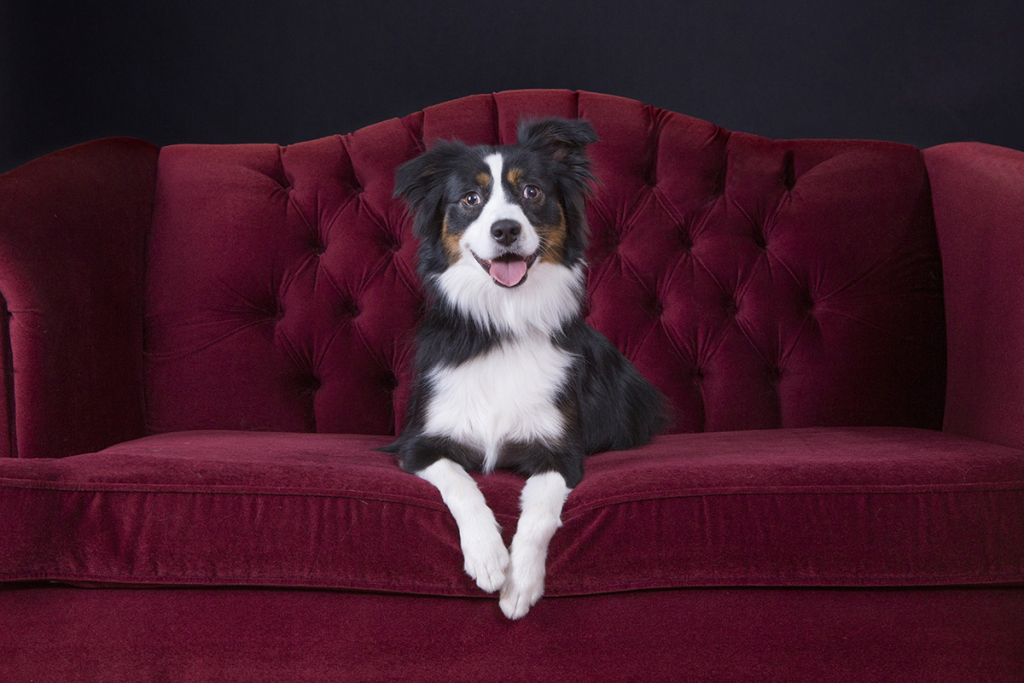 Orlando, FL
As a member of the Professional Photographers of America and the Professional Photographers of Central Florida, Ashlea Lisefski, owner of
Pet Portraits by Elizabeth Ashlea
, is dedicated to providing families with beautiful portraits of their pets. She enjoys creating timeless pieces that pet parents can cherish for years to come.
She has been voted as the Top Ten Photographer in Orlando for both 2016 and 2017. She has also received numerous other awards and recognitions—though nothing compares like creating photographs that bring smiles to her clients' faces.
38. PhoDOGrapher Studio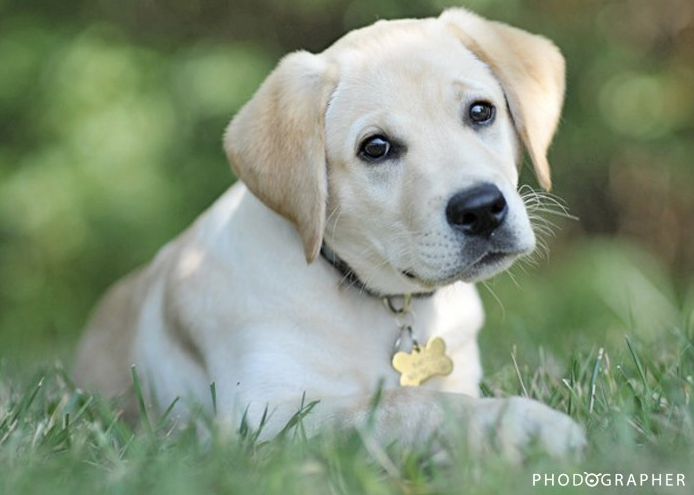 Cincinnati, OH
PhoDOGgrapher Studio
began when Carolyn began volunteering her photography services to animal shelters and rescues, taking pictures of the animals there that were searching for homes. While it started as something on the side to her day job as a business consultant, people began asking if she could take photos of their pets. Then, her business was born.
Carolyn still works a lot with animal organizations, even founding My Furry Valentine, the Cincinnati area's biggest pet adoption event. You can find her work in various publications, such as The Bark Magazine, A-Line Magazine, and Cincinnati City Beat, to name a few.
39. Ruff Life Photography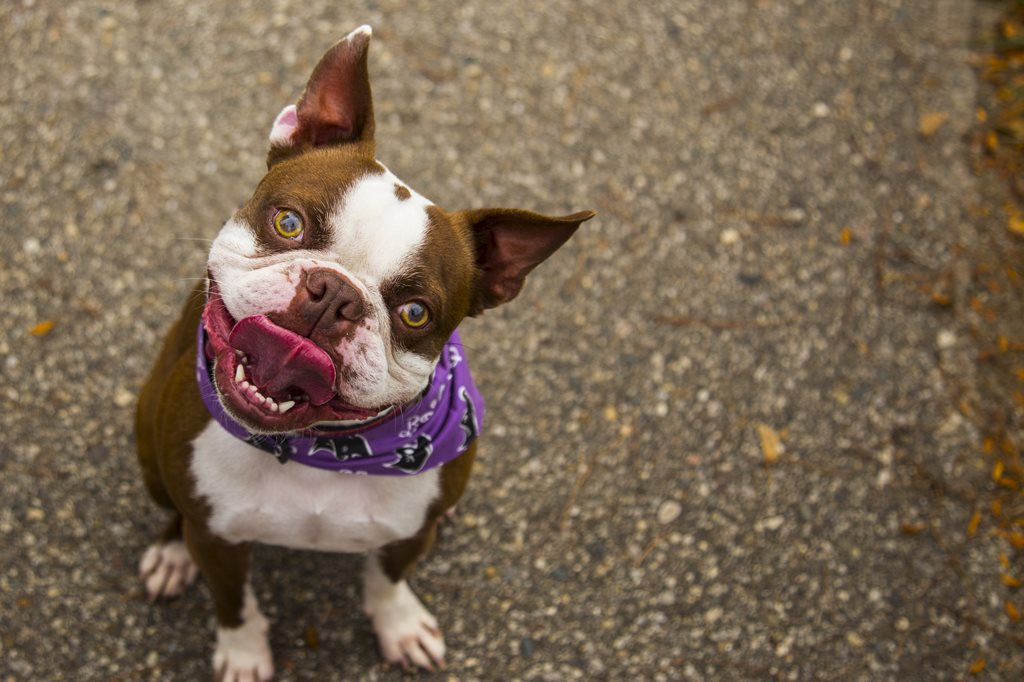 Detroit, MI
Christine started
Ruff Life Photography
to combine her love for animals with her love of photography. She is quick, but careful, allowing her to capture your pet on film, no matter how fast they are themselves.
As an active member of both the Professional Photographers of America, the Professional Photographers of Michigan, and the Detroit Professional Photographers Association, there is no doubting her skill and commitment to photography and photographing pets.
40. Sara Riddle Photography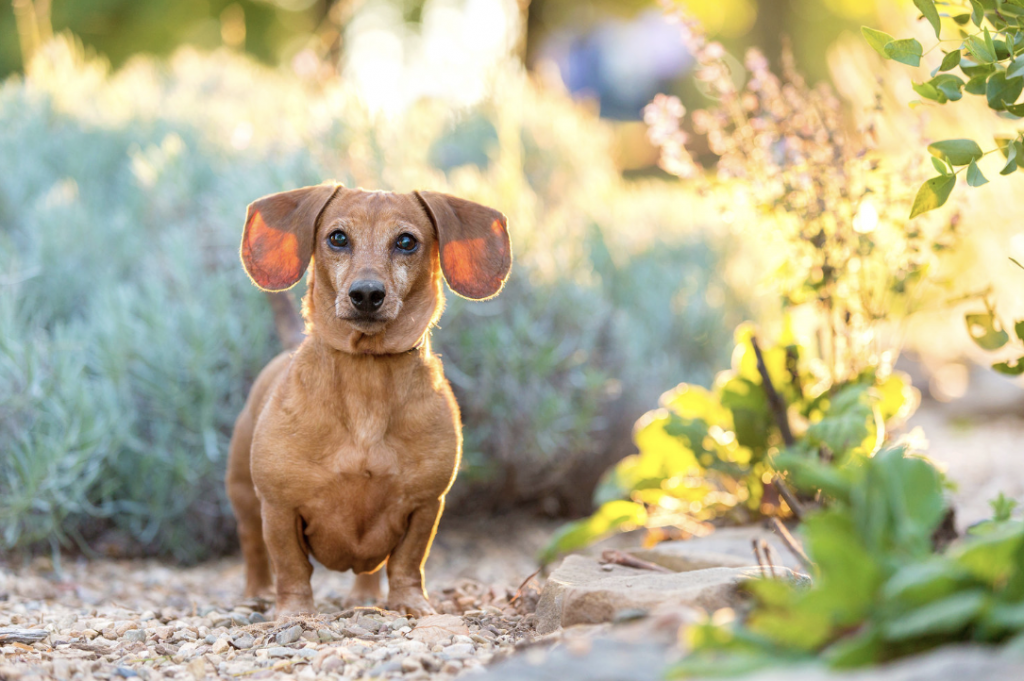 Northern Virginia
Northern Virginia-based
Sara Riddle
has been in the photography business for ten years, specializing in pet and people photography. For her, taking these photos is about capturing the unconditional love and real moments that you want to preserve forever. Whether your dog is perfectly trained or wild, she makes sessions fun and relaxed for everyone involved to help create the perfect photographic environment.
Sara and her work has been featured in various publications, including CBS DC, Washingtonian, Crave, Northern Virginia Magazine, NOVA Dog Magazine, and many more! She also works to support local rescues and various organizations like Canine Companions for Independence, North Shore Animal League, BARC, and Lucky Dog Animal Rescue, just to name a few.
41. Sara Beth Distinctive Pet Photography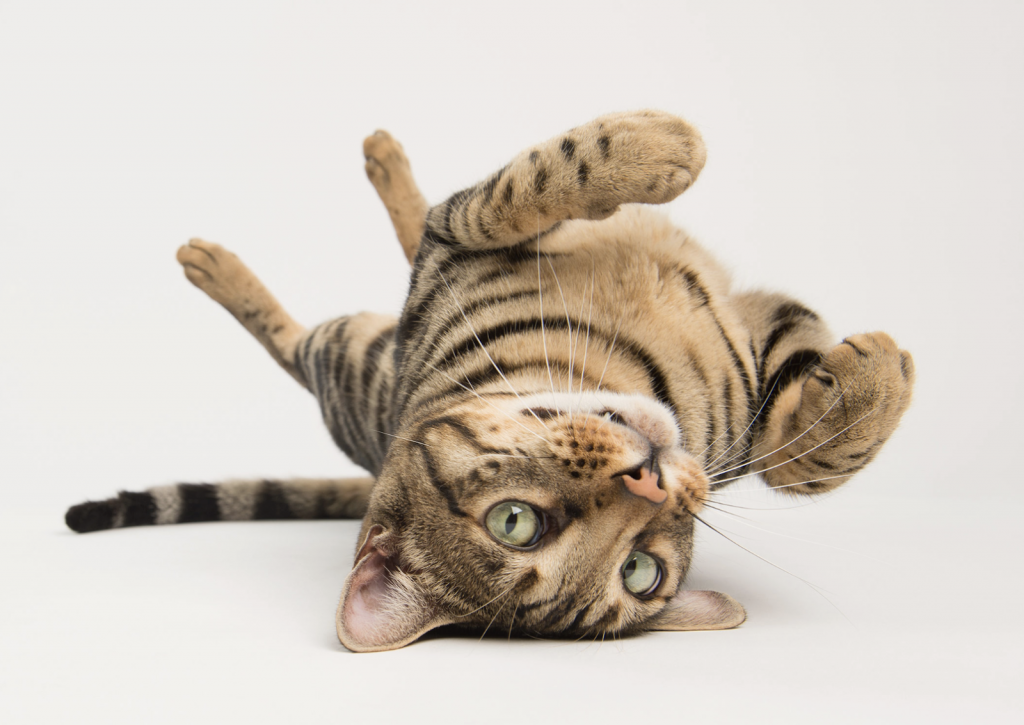 Minneapolis, MN
Sara Beth has been a professional photographer for over ten years, but her love for all art and animals has been around her entire life. What she loves most about her job at
Sara Beth Distinctive Pet Photography
is that she is able to showcase the special bond that animals have with their humans.
Over the years, Sara has been able to donate thousands of dollars and many hours to various local pet rescues, other nonprofits, and even spay/neuter clinics in both Minnesota and Mexico. She has also taken her work international, photographing street dogs and cats in Cuba and has provided adoption and promotional photos to over 45 different organizations.
42. Sarah McGraw Photography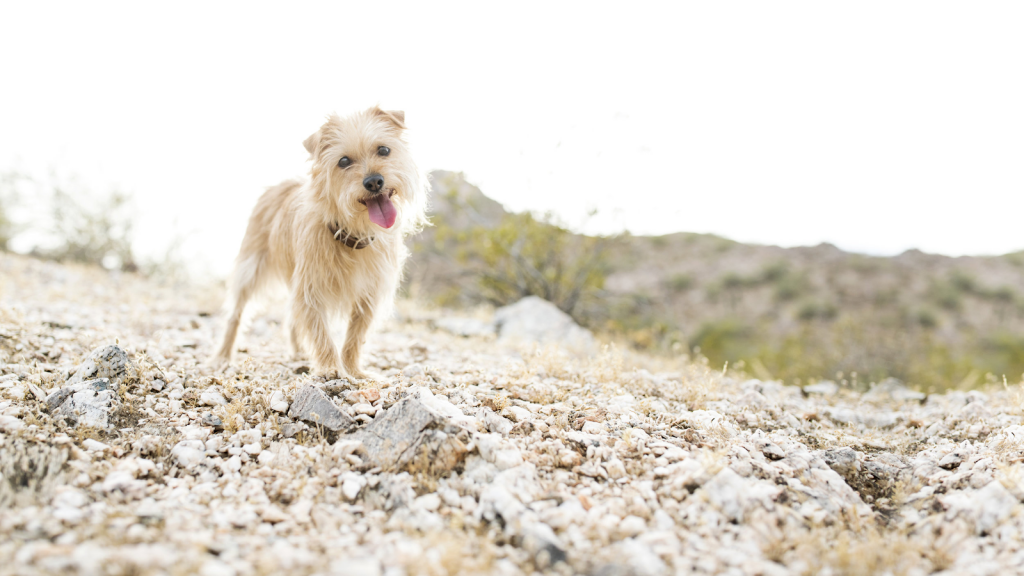 Phoenix, AZ
Sarah McGraw
is an adventure-loving, pet-obsessed based Arizona-photographer. She travels around the state in her camper van, photographing her client's pets in stunning scenery, and capturing the life and love in each pet's eyes.
Her work has been features in magazines like dogster, Puppies!, Currents, and Society. She has also been featured on numerous blogs, like Martha Stewart, Chic Sprinkles, Pretty Fluffy, and Locally Crafted. Beyond that, she has worked with a number of major commercial clients, including PetSmart and PetSmart Charities, nutramax, Serta, Best Friends, and more!
43. Seth Casteel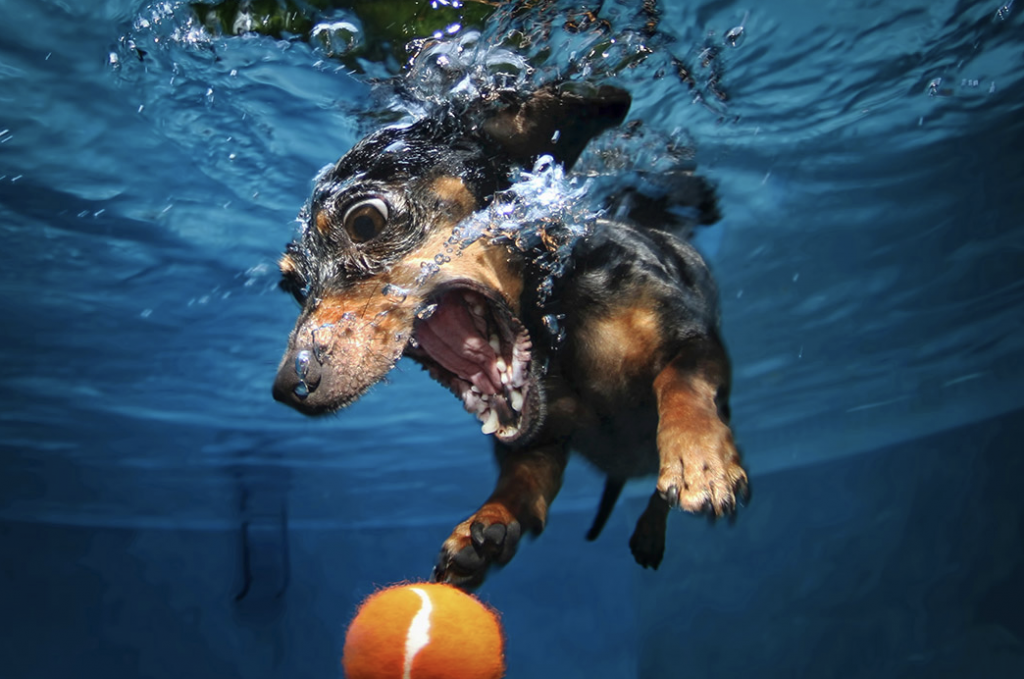 Nashville, TN
Seth Casteel
is not just an award-winning photographer; he is also a New York Times Bestselling author with his books
Underwater Dogs, Underwater Puppies, Underwater Babies, Pounce
, as well as five children's books. His 2012 collection of dogs diving into pools became a viral success, reaching over 100 million people in just a matter of hours. It is hard to believe that with so much recognition that he is self-taught, but he is! He loves animals and capturing unique, fun photos for his clients, as shown in every photograph he takes.
When not working with clients, you can find Seth working with rescues and shelters around the world, giving adoptable animals photographs that are sure to get them adopted. He has even partnered with the GreaterGood.org and The Animal Rescue Site to help inspire others to save animal lives through grooming and photography.
44. Shutter Hound Photos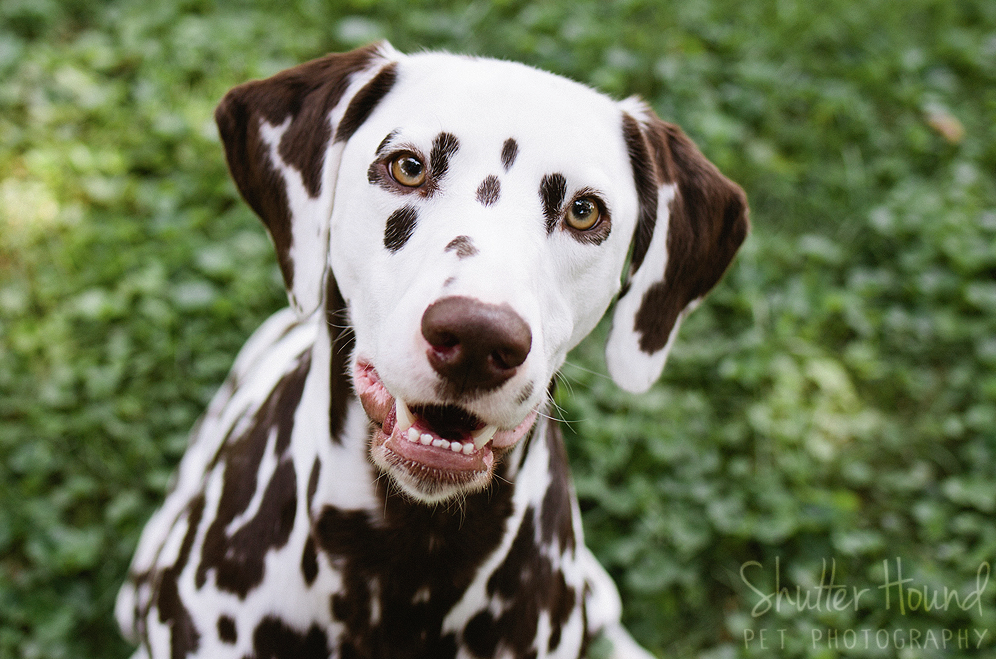 Peoria, IL
Kirsten Krupps of
Shutter Hound Pet Photography
is a long-time animal lover and mostly self-taught photographer. She is a former registered therapy dog team member with Alliance of Therapy Dogs from 2010-2015. Her experience with dogs has given her special insight into their unique personalities, and allows her to understand how to capture each individual dog's essence on camera.
Her work has been featured in the 2016-2017 Petco Foundation calendar photographer, by the Daily Dog Tag, Lucky Puppy, and is Petmasters approved. Kirsten has also been awarded the Top 100 Pet Photography Blog award by Feedspot.
45. Sit! Stay Pet Photography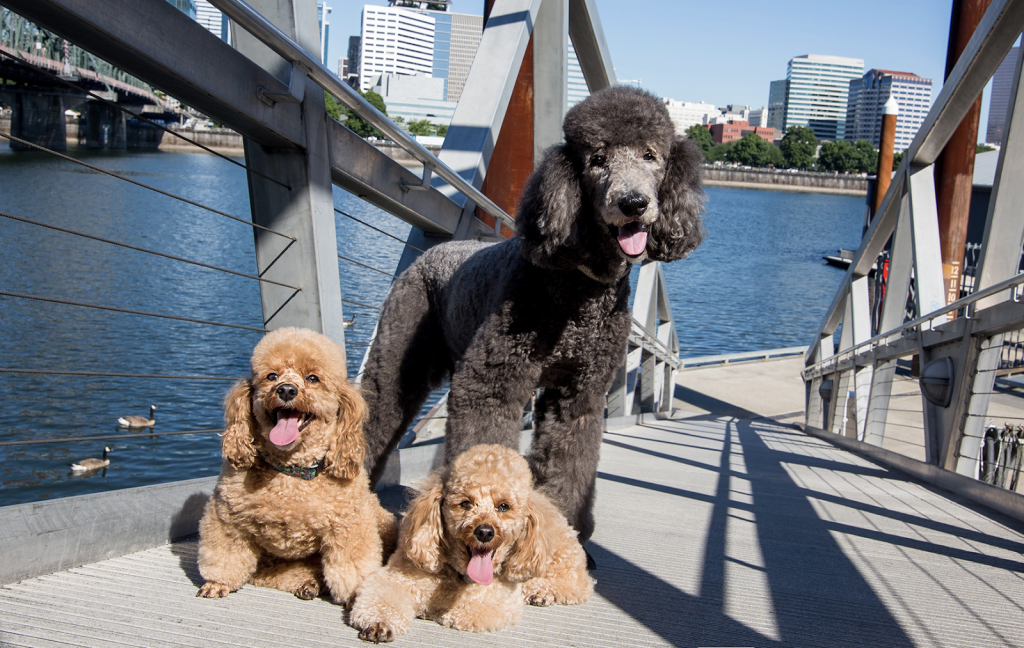 Portland, OR
Lindsay of
Sit! Stay Photography
adores dogs, and you can tell through her work. She enjoys working with her clients and providing them with a memorable experience and even more memorable photos of their beloved pets.
She has been working professional for her own company since 2012, and her work has been featured in City Dog Magazine, Spot Dog Magazine, the Daily Dog Tag, and NW Kids Magazine.
46. Soulful Pet Photography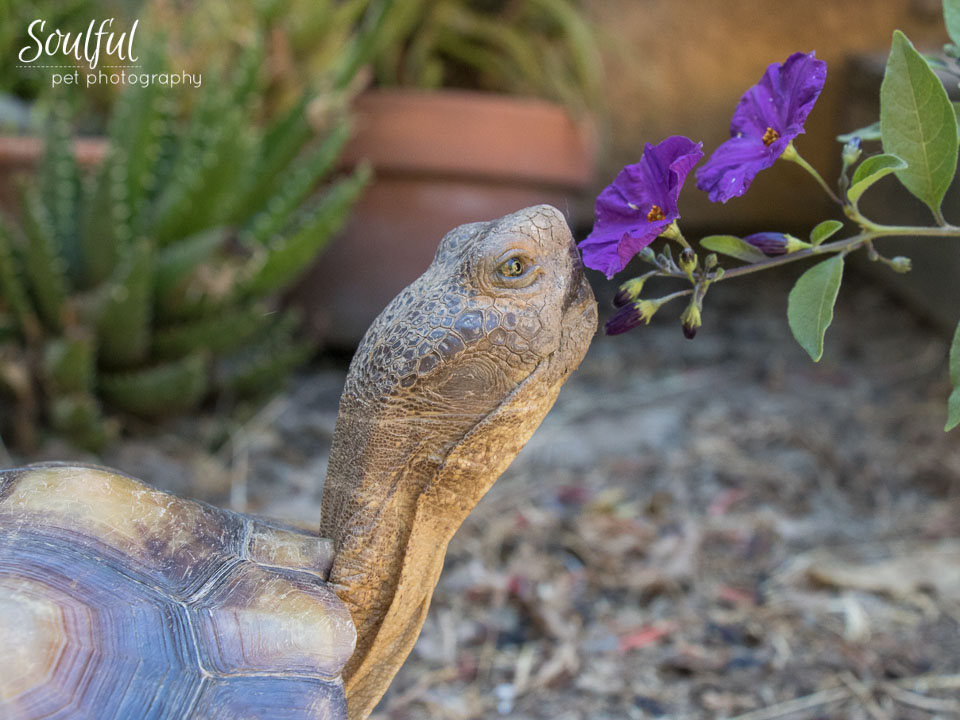 San Francisco, CA
Pipi Diamond understands that lives pets are short, and we sometimes take them for granted, we also cherish the things they show and teach us, and we want to preserve those memories forever, through her work at
Soulful Pet Photography
. She has a talent for capturing the bond you share with your pets, as well as capturing black and white-furred cats and dogs in flattering ways.
Pipi has been voted the 2017 Best Dog Photographer—East Bay, is the winner of the 2017 Bay Woof Beast of the Bay, and has also been awarded the Top 100 Pet Photography Blog award. She is also a member of the Professional Photographers of America, and would be happy to work with you to create the perfect memory of your pet.
47. Trina Bauer Photography
Sarasota, FL
Trina Bauer
is many things, and dog-obsessed is just one of them. Beyond that, she is a passionate photographer who has loved the art form since she was a teenager. It is no wonder that she eventually combined those two loves into her photography business and became a pet photographer.
Many call her a pet whisper, as she has a special way with animals, which allows her to take beautiful, lifelike shots that show every animal's unique personality.
48. Westway Studio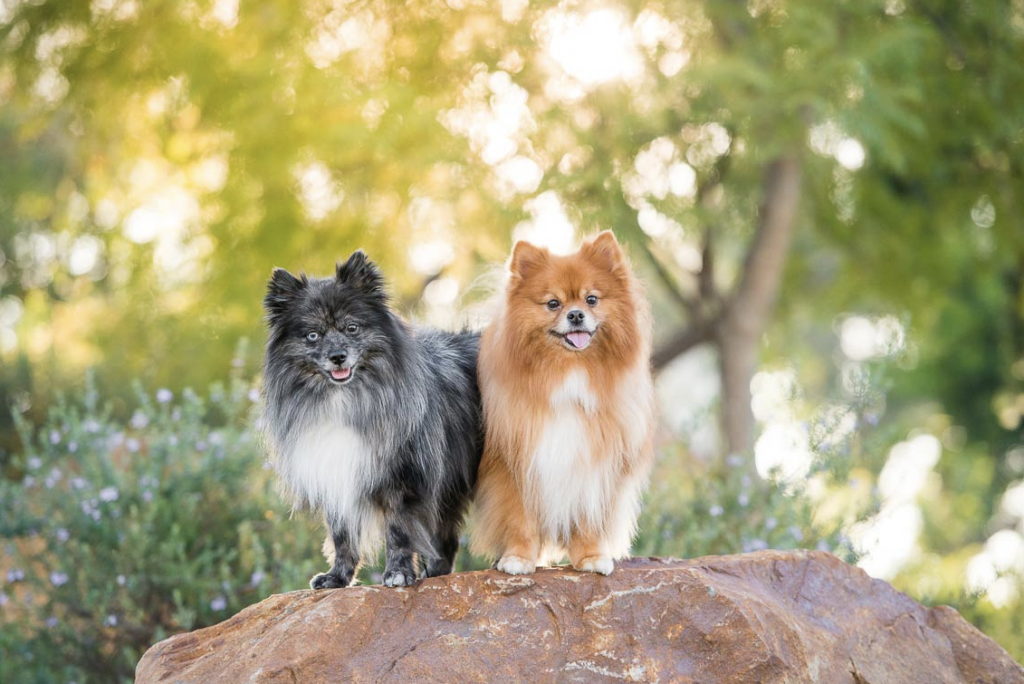 San Diego, CA
Terran Bayer, like so many, loves all animals, and has her entire life. She loves them so much, in fact, that she wanted to be a vet, but since she wasn't good at science, she realized she should find another way to work with the animals she loved. That's when she considered photography and graphic design, and went on to created
Westway Studio
, where she takes beautiful, colorful photos for each client and pet.
When not working with her clients or doing her own thing, she volunteers at Lionel's Legacy helping to photograph the animals so they can find their forever homes. She has also helped at Hope for Paws, and participated in various fundraising events, all geared towards helping animals in need.
49. Willow Street Pictures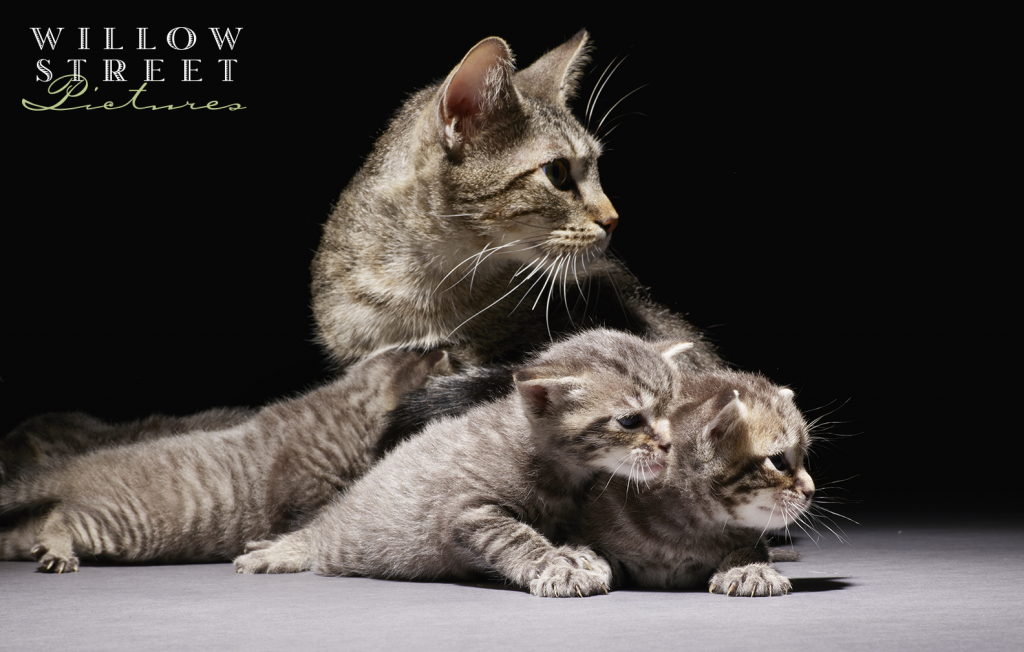 Philadelphia, PA
Willow Street Pictures
was founded in 2002 by Darren Modricker, who has been working with photography since he was a child. Since then, he has worked in the field creating beautiful portraits and capturing special moments.At Willow Street Pictures, he has brought together a team of talented photographers and helpers, including Regina Goins, Alicia Bauder, Nicole Skipper, Susan Fisher.
They give back to countless organizations, both animal-based and not, including the Brookline Labrador Retriever Rescue, Last Chance Ranch and Keystone Animal Hospital to name a few—but the list goes on.
50. Zilker Bark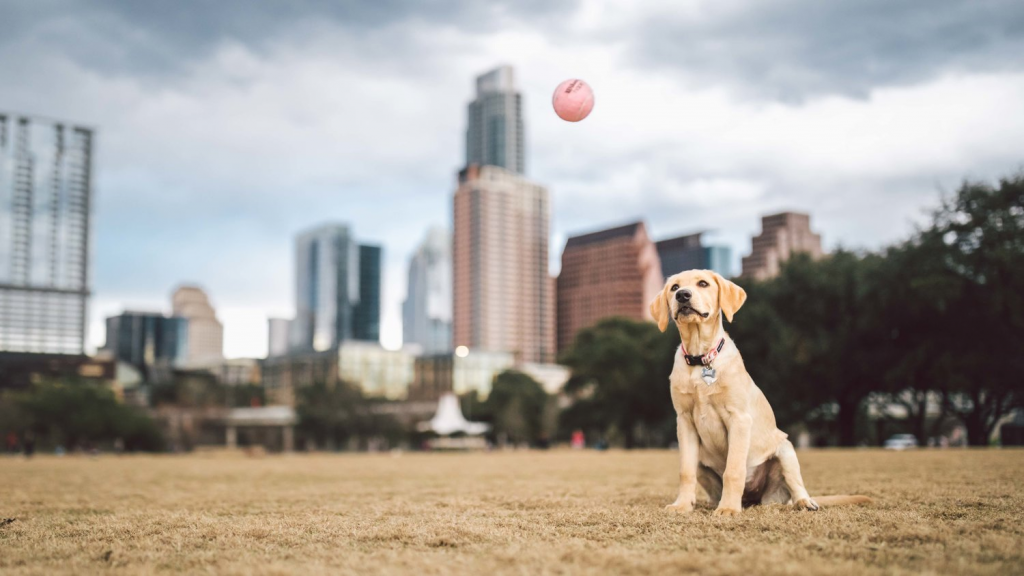 Austin, TX
When Alex Hopes was 18, he thought he was going to go into elementary education. But, by the time he was 20, he changed his mind and switched to a journalism degree, keeping the concentration in elementary education.
During that time he found Sid, a mutt puppy who stole his heart and rocketed him into photography. It wasn't until 2012 that he quit his restaurant job, bought a camera, and decided to start a business.
It was a slow start, but by 2015, he started Zilker Park, and began taking dog photography. Now, he is doing what he loves and helping to capture pets and their personalities in portraits for their loving owners.
Pets are Our World, Let's Show It
There is no denying how special pets are; they come into our lives and fill them with joy, love, countless lessons... and plenty of extra fur! For so many of us, a pet is more than just an animal we share a space with, they are family, "fur-children," as many call them these days.
With May being National Pet Month, why not show just how much you love your pet and schedule a photo session? Whether you have a puppy or a tired senior, pet photography makes it possible to preserve the memory of your pet even long after they have left. With those photos, you will always have something to make you smile, maybe even laugh, as you think about how dearly you love your pet.