My grandfather is a world traveler, and I don't say that lightly. He's been to about 140 countries and all 7 continents (My grandparents took one of the first Smithsonian tours to Antarctica). His map on the wall is literally COVERED in pins at the places he's been.
Growing up I always looked forward to their return from another exotic vacation. I couldn't wait to hear the stories, see the photos, receive the presents… You get the idea. They instilled the same wanderlust in my own heart, which motivates me to travel new and exciting places as often as possible.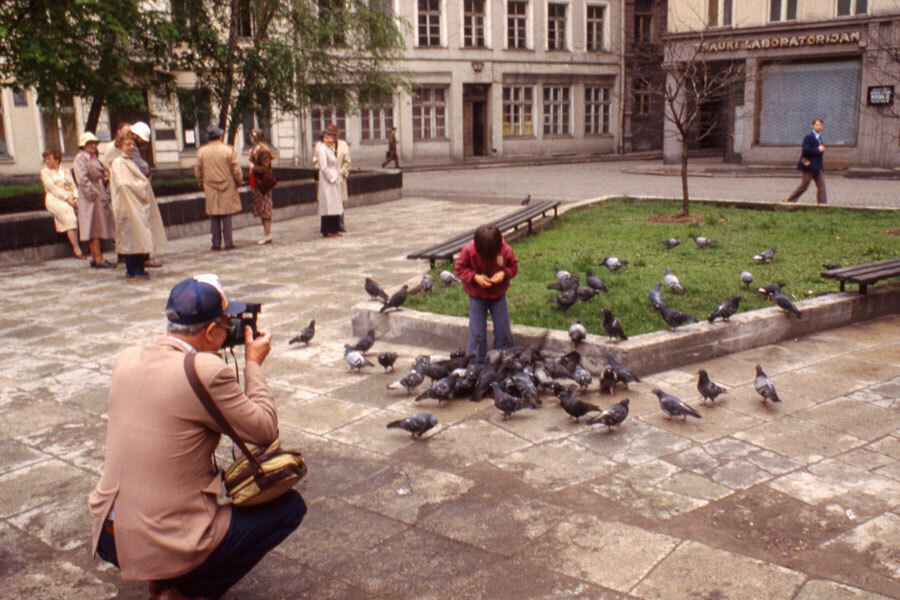 Lithuania (Possibly)
Papa (as I call him) always shot slide film before digital cameras came along (yes, that's a polaroid in the picture above – maybe "always" is an overstatement). As you can imagine, there are thousands of slides lying around. I've picked up the task of preserving them by digitizing a good collection so we'll have them for years to come. There are many things to consider when taking on a project like this, and I want to share some of the experience to help you with your digital preservation project of your own family memories. 1. Storage. For many years, these slides were all stored in the projector carousels. These aren't very secure or protective, and they occupy tons of shelf space. So, a few years ago we bought an archival slide storage box and transferred everything to it. This not only saves space, but also protects the individual slides from loss, damage and deterioration.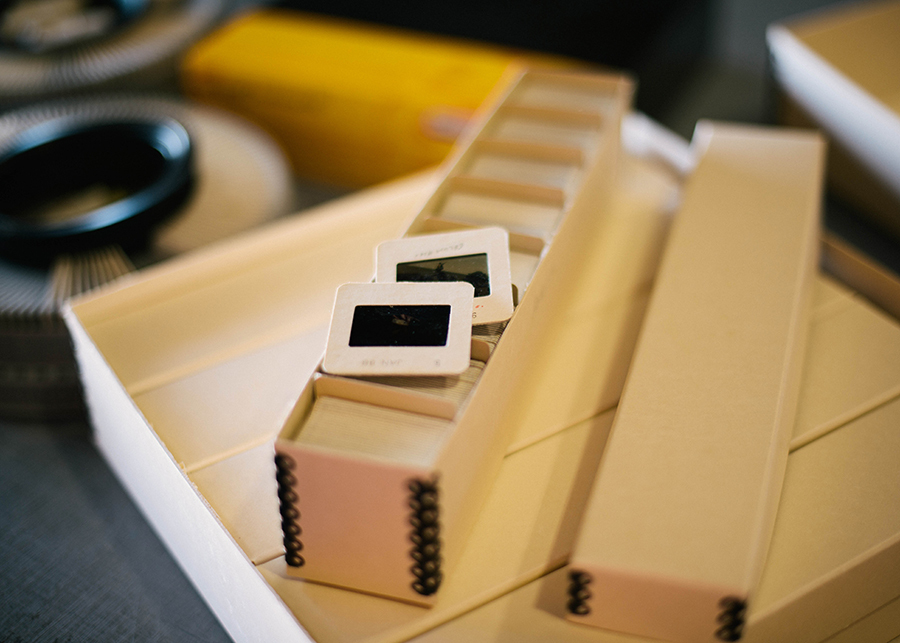 You can find this storage box from Light Impressions. Each file box holds 200 slides, and we filled one up! That's right, do the math – it's 1200 slides.
http://www.archivalmethods.com/product/35mm-slide-storage-system
2. Selection. It's not really reasonable or necessary to scan and save every single image. Remember, this is before digital photos so the slides often include EVERY thing including the accidental shot, duplicate image, and over/under exposed photo beyond saving. It's important to devote your time to the best images. Look for ones that tell the story of the place, moment or event. Look for interesting composition and subject matter. Most of these photos I'm sorting through are from the 1980s and I'm seeing buildings, monuments and signage that are long gone, never to be seen again. It's definitely worth preserving those, even if they aren't the best "shot" they have significance.
I love the photos I find of the locals, it gives you such a great perspective on the world and I think it's important to save these images, even though I have no idea who the people are.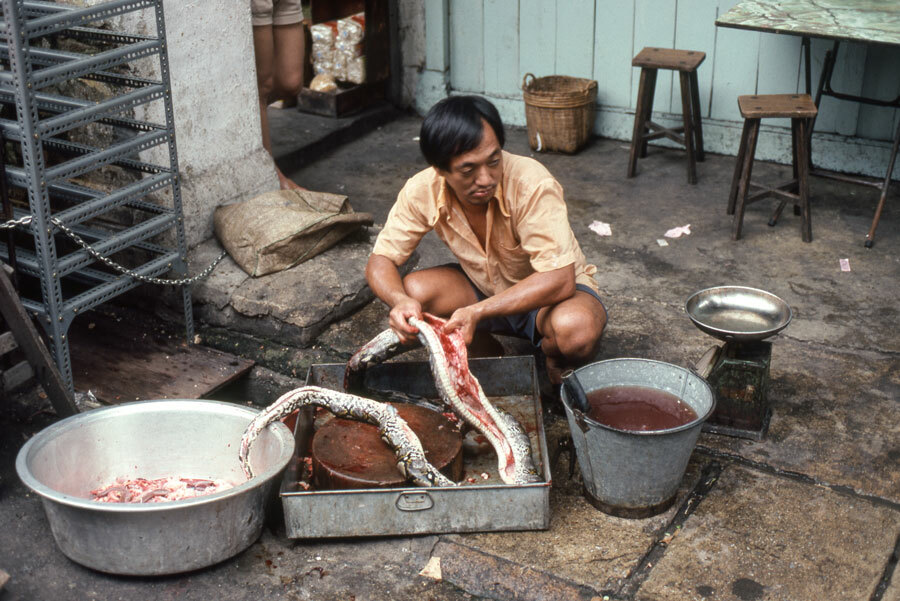 Japan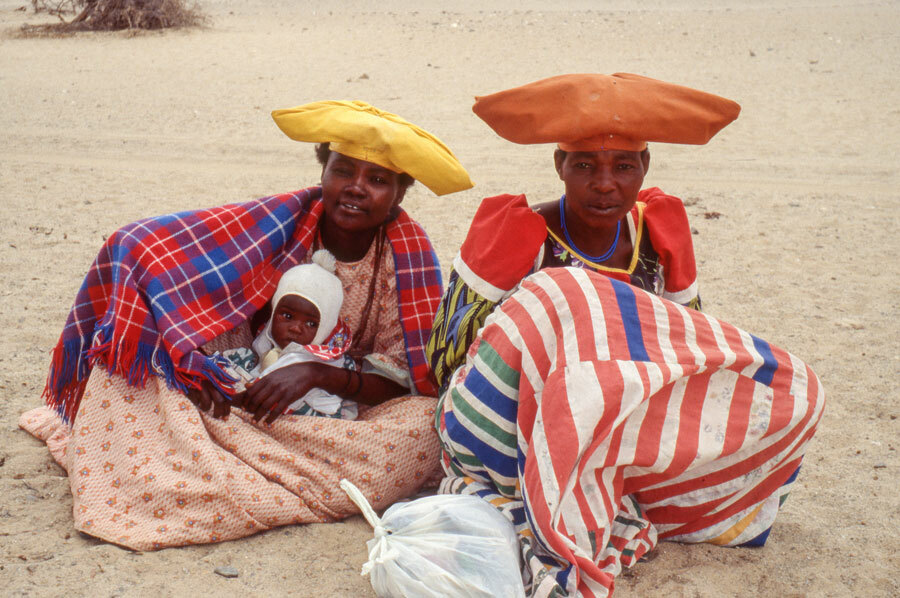 Africa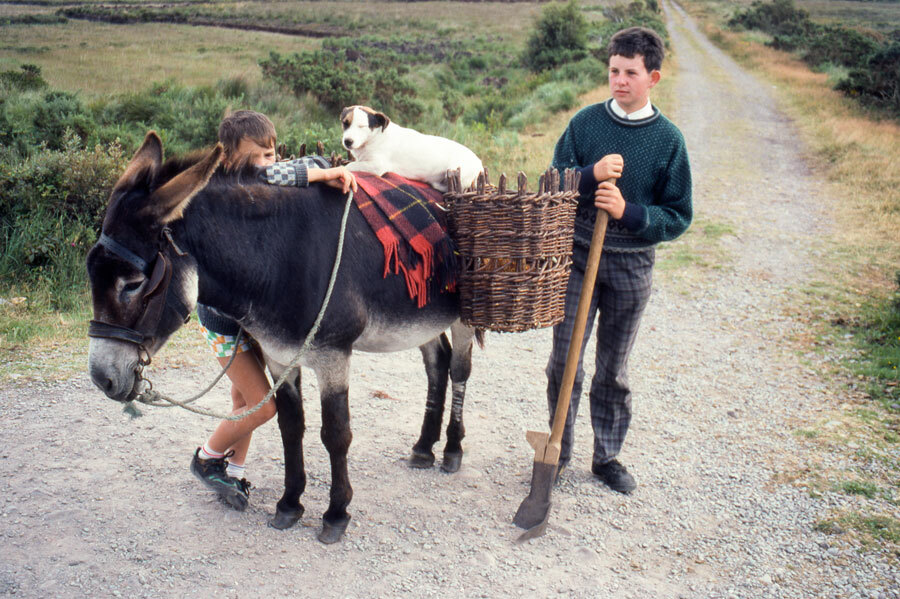 Scotland
When going through and making selection, if you do find duplicates, it may be worth scanning both to make sure you get the best one – perhaps one is more in focus and you won't be able to tell that from the tiny slide or negative. Just only save the best one after you determine what that is. A light table and loupe would be very valuable to this process. I don't have one so I'm just squinting and scanning all the ones I see potential in. Many I ended up not saving if they were too blurry, etc.
Just a couple years ago I was in Spain and went to Madrid and Toledo. One of the boxes I came across from the Europe slides had a lot of familiar scenes and while it was only labeled as "Europe" I was certain I must be looking at photos of Toledo. I pulled up my own images and I was shocked – the first image looked to be the same angle and location as his that I was investigating. After scanning and examining them closely, it's clear that these were taken from almost the exact same spot, just about 30 years apart. It's so fun to look closely and see that the architecture is really the same, but the building facades have been updated in most places.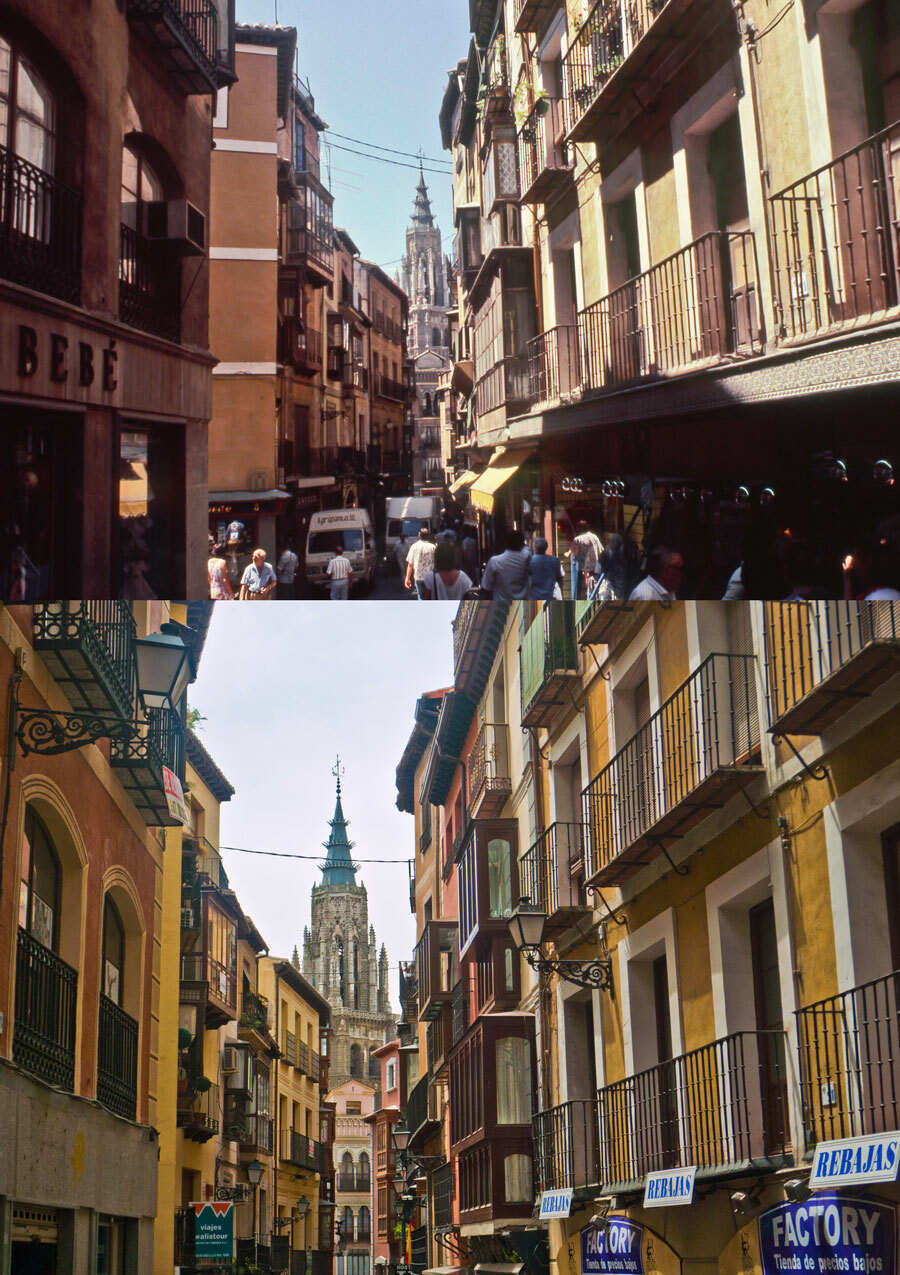 Toledo, Spain. The top photo is Papa's, the bottom one is mine.
3. Scanning. You'll need a pretty good scanner, I'm using an Epson Perfection flatbed scanner with a slide film holder. It will scan 12 slides at once so it helps move the process along a little quicker. I scanned everything at 4800 dpi to make sure that I'd be able to do enlargements if needed. A good rule of thumb when scanning ANY item is to remember this. 72 dpi is only good for viewing on the screen in the exact size of the original. 300 dpi is only good for printing in the exact size of the original. I want to put emphasis on "the exact size of the original" because if you're scanning an 8x10 print, then you can view it at 8x10 size. If you're scanning a 1 3/8" x 7/8" slide, well, you see why 4800 dpi is a good idea. I'm seeing a lot of deterioration in the slides I'm reviewing. It's to be expected at over 30 years old, but a lot will depend on the film and processing that was done to develop it. I almost wish we could have done this ten years ago and maybe been able to save more of them. Common things you may see are fading, lightening and discoloring. Sometimes, it's an easy fix to get the colors back to normal.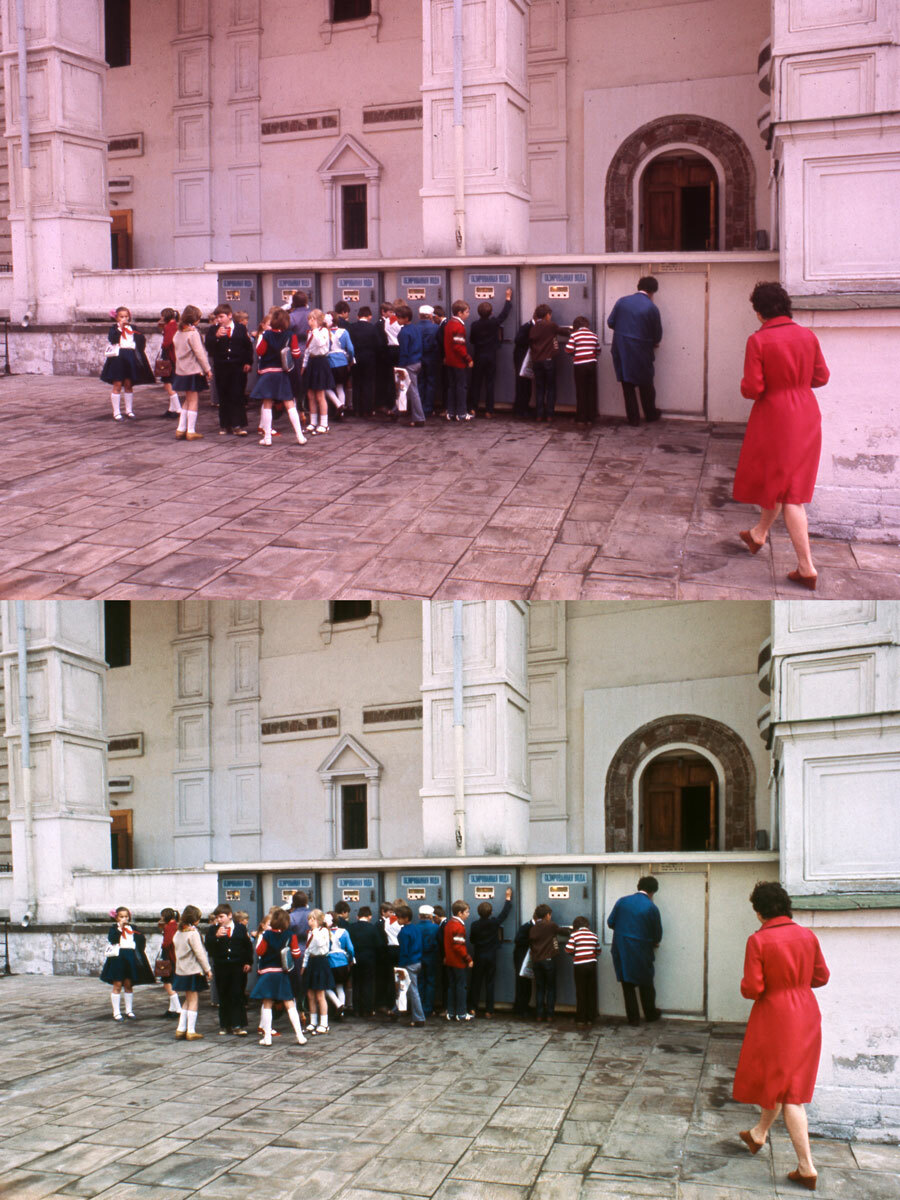 Russia
And other times, no matter what you do the color still just isn't quite "right" so try out black & white and see if that looks good!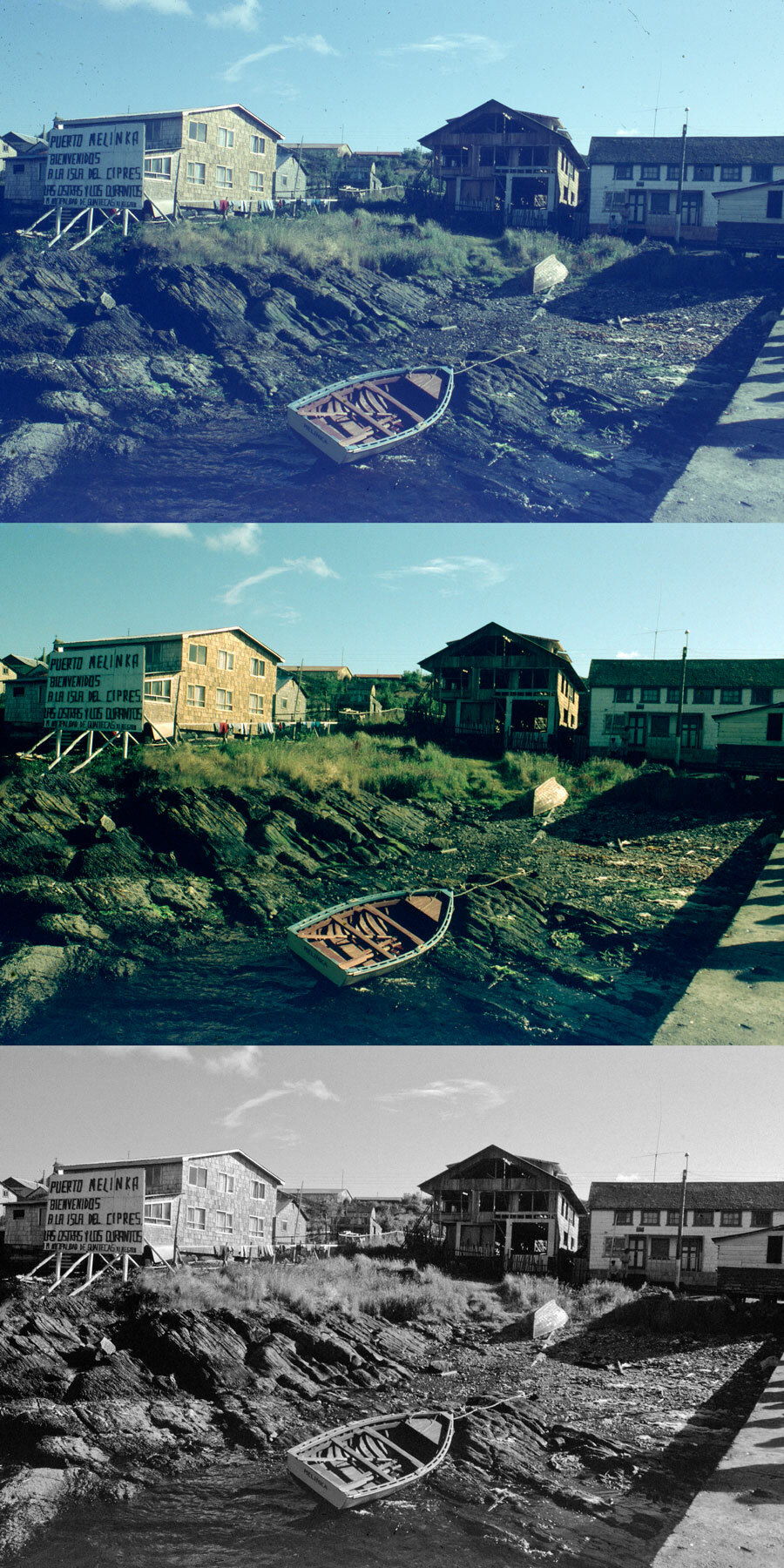 Chile
Be prepared for a LOT of dust and scratches removal. I used a can of compressed air before scanning each set to blow off the slides and the scanner surface, but there are still going to be a ton of spots like you can see in the sky of this photo: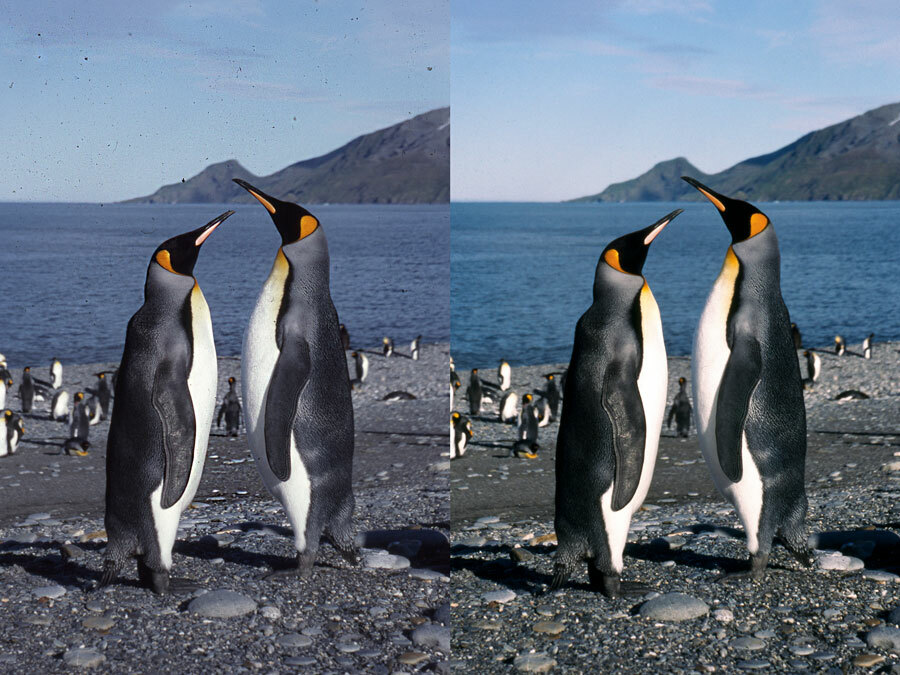 Antarctica
Some of the film is beginning to crack and the surface layer of it almost looks like snakeskin. When I scanned these images, they were completely covered in black dots. No, it's not a swarm of locusts, it's the film gradually disappearing.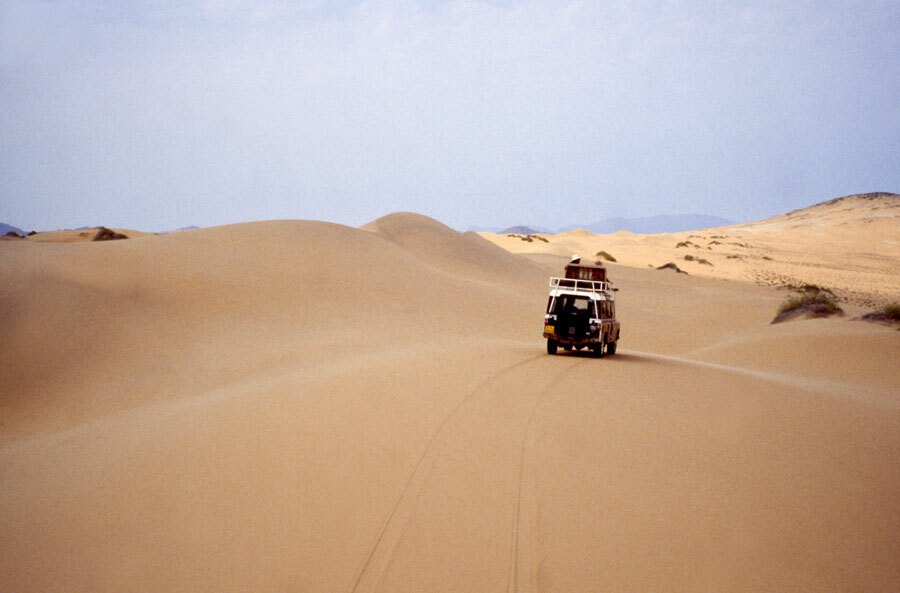 Africa
I absolutely could not have taken on the task to remove the dust spots throughout this whole project, as well as clean up the black spots from the disintegrating film without some very simple but powerful retouching techniques I learned from Eddie Tapp. His method of removing scanner spots with the history brush has been a lifesaver. He calls it "BTF Back Scatter" or "Scanner Dust Spotting." I highly recommend Eddie's retouching tutorials, not only for this but for many other enhancements you may want to do in general on your photos.
http://eddietapp.com/
4. Sharing. The best part of digitizing old photos is the ability to share them! Just think, you'll have endless Throwback Thursday photos to post. Leave them unedited and you've got Instagram filters au naturale…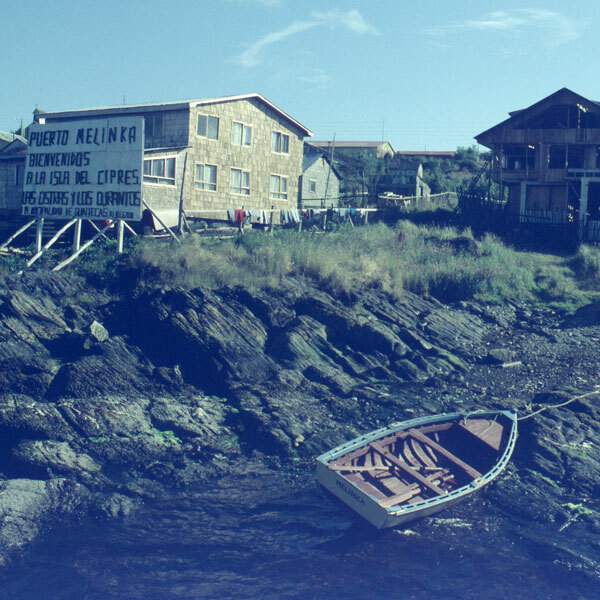 #tbt #nofilter #noreallyitsthatold Seriously, I have a goal of making a DVD slideshow of all the ones that get scanned. This way my grandfather can enjoy reliving all the memories on his big screen TV, and we can all have our own copies too. No more fighting over who gets what, all the grandkids can have copies of their favorite photos. Ultimately I'd also like to make for him a wall of his "greatest hits." A collage of the best shots as a mixture canvas prints, and some aluminum prints to create a one of a kind design piece! Here is what my "work station" looked like during this process. If you need any help getting your project started feel free to post your comments and we can help guide you through this project.