Making a living as an artist is a notoriously difficult undertaking; there is a reason why the phrase "starving artist" is still used to describe people who rely on artwork sales for income. As a second income or as a paying hobby, though, it's easier to turn selling your digital photography and other artwork into a lucrative side line. The key to doing this is to be realistic. If you are just starting out, it may be many years – if ever – before you can support yourself and your family on the income from artwork sales alone. Keeping this in mind, here are a few tips on how to turn your favorite activities into a paying gig and sell your art online and locally.
1. Treat It Like a Business
Those who try to sell their artwork without considering the business aspects of art sales usually run into frustration early on. As an artist selling your work, the IRS requires you to pay income tax on your sales, either as a self-employed artist or as a hobbyist. Depending on the state where you live, you may also be required to collect sales tax on sold items. Use the internet, your local library, and resource groups in your area to determine where and how to report your sales.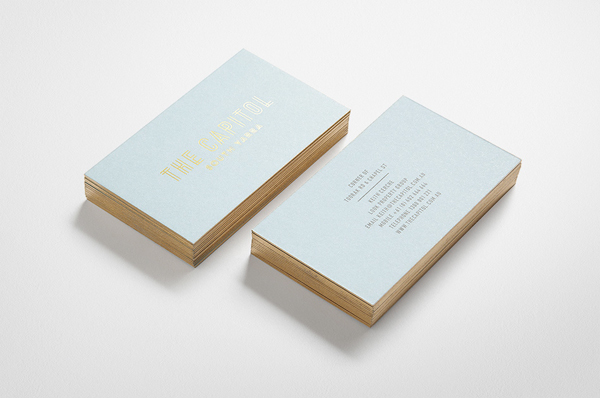 Small things like business cards can help leave a lasting impression. Make them something people want to hang on to. These were done by Fabio Ongarato Design. Doing this first will also help you get into the right mindset; although art is romantic, the business end still needs to be addressed, meaning you may need to advertise. Should you start a website, have a presence on reseller sites like Etsy, hand out flyers, or make business cards? Think about all of this and the costs involved to make a business plan for success.
2. Build a Resume
Resumes in the art world are usually C.V.s, a different format of resume that highlights an artist's life experience and awards rather than work history and education. Submitting your digital photography or artwork to galleries and contests can help you build a C.V. and support your sales. Many collectors prefer to buy artwork from up and coming artists who are active in the art community.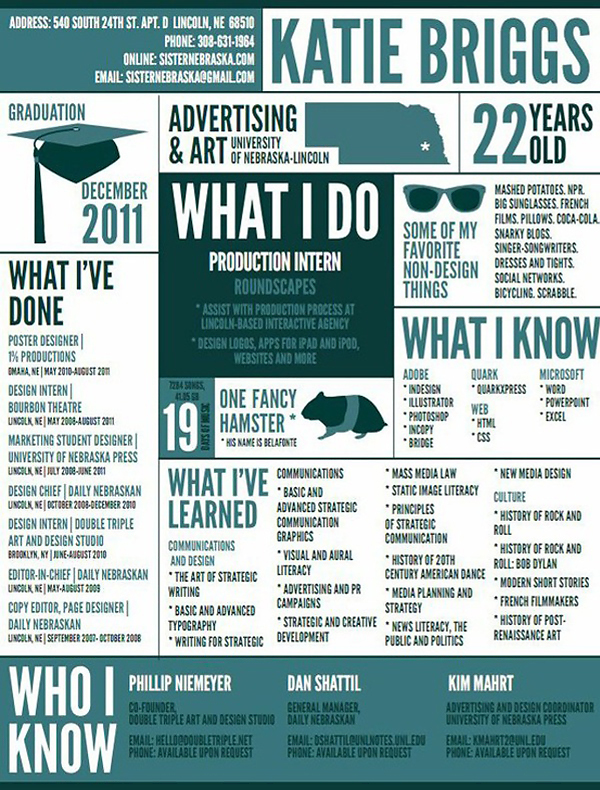 Resumes, or C.V.s, are inherently more creative in the art field – feel free to play with the format while you build your art experience. Great idea if you want to sell your artwork to an art buyer. Design courtesy of Katie Briggs
3. Make Sure the Price is Right
Pricing artwork is one of the hardest tasks facing an artist. Pricing too low might make an artist's work seem cheap, but pricing too high will discourage sales. Looking at the work of other artists similar to yours will help you get a feel for a price range, and watching what is sold and what stays on the wall at galleries and art walks will help tell you whether your price is in the right range.
4. Go to the Right Venues
One of the biggest mistakes beginning artists make is trying to sell in the wrong places. Depending on your style, medium, and price, what works for one artist might not work for you. In order to really drive sales, you shouldn't rely only on online marketplaces, either. Check your local newspaper, Chamber of Commerce, and community groups for art fairs, flea markets, and other events where you can sell your work in an in person setting. This will help you get a feel for buyers' opinions, which you really won't get online, and also will help refer visitors to any online presence you might have.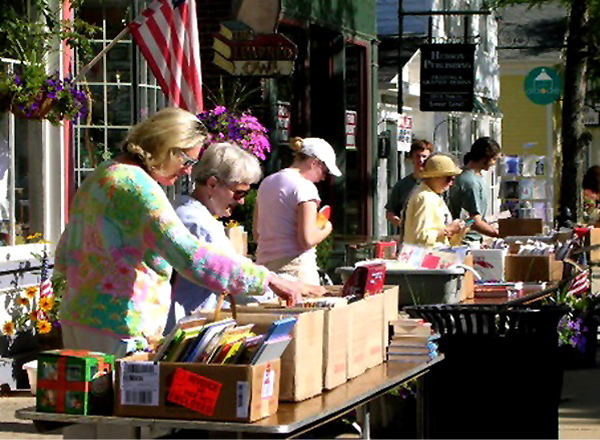 You may have to travel to find art fairs to sell your artwork. Don't rely on just 2 or 3 art shows a year. Do your research to find all shows withing a travel radius you are comfortable with driving each weekend.
5. Keep it Fun
Before trying to sell your artwork, you should realize that it is actually a lot of work to be an artist. Not only are you responsible for creating enough artwork to sell, but you also must market, network, and spend time (including entire weekends!) selling your work to the public. However, it should mostly be a fun experience. If it becomes more of a chore than an exercise in artistic creativity, it might be time to take a break. After all, you don't want to let business concerns quench your creative drive!