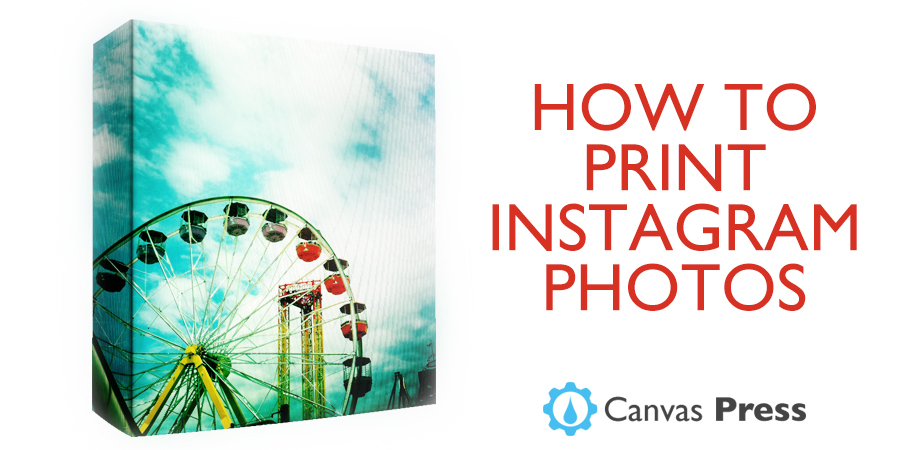 Instagram is a great way to stay creative. You can capture things in everyday life and make them into art to share with your friends (and people you have never met in your life). But we can take this phenomenon one step further. I want to show you how easy it is to print Instagram photos on canvas or fine art photo paper. Because sometimes you take an Instagram photo that is worthy of printing and hanging on your wall.
Get Creative and PRINT PHOTOS ON CANVAS FROM INSTAGRAM
Instagram photos of family can make an artful wall collage. In this example the border color comes from a bright color in the photo.
The first step to getting your images from your phone to your wall is to save your photos onto your computer. You can do this by simply plugging your phone into your computer with a usb cord that usually comes with your iPhone or Android phone. All of your Instagram photos will be saved in your camera roll or photo library so you will be able to download them with either a Mac or a PC
The absolute easiest way to get your Instagram photos off of your phone and onto your computer is by using an App called WiFi Photo Transfer. This works on any computer with a web browser. All you have to do is enter the IP Address that the app tells you and all your photos will show up on your computer and you can download to your hearts content.
Mac Users
For iPhone users you can save the Instagram photos you want to print onto your computer by using iPhoto or through the Preview application (if you are on a Mac). Just plug your phone into the computer and use either of those applications to access the photos on your phone. If you are on a PC:
Windows 8
Copy the photos to your computer using Windows Explorer:
Connect the iOS device to the computer.
Move the cursor to the upper-right corner.
Click the magnifying glass icon.
Type Computer and press Return.
Double-click the logo for the device to browse its folders.
Go to [iOS device]\Internal Storage\DCIM\100APPLE.
Copy the content in this folder to your computer.
Windows 7
Connect your iPhone or iPad (whichever has your Instagram photos on it) to your computer. If the AutoPlay window appears, click "Import Pictures and Videos using Windows,"If the AutoPlay dialog doesn't appear, you might need to check your settings.
Click Import Settings.
Click the Browse button by the "Import to" field and choose where to import your Camera Roll's photos. By default, these will import to the My Pictures folder.
Now you are ready to make some Instagram prints.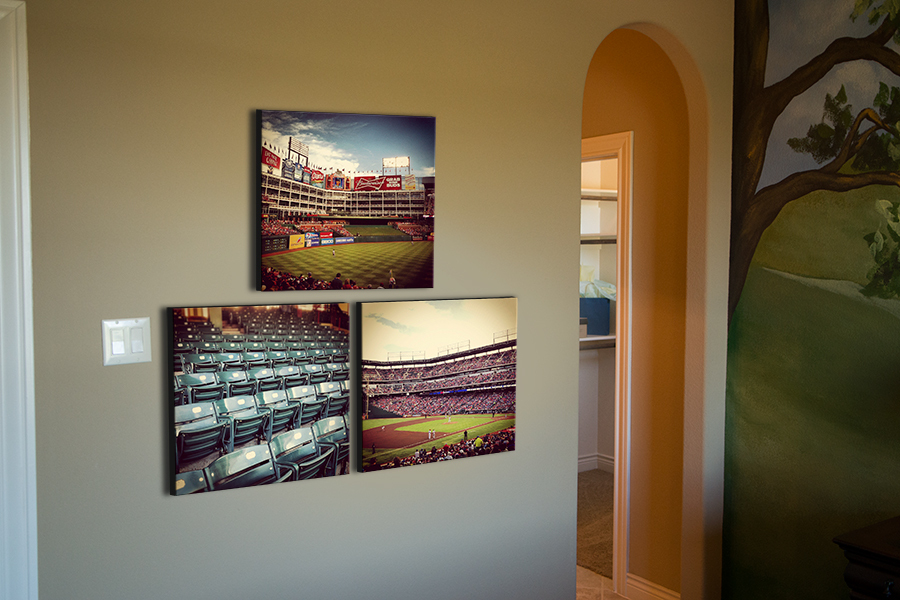 A child's room is another opportunity to print Instagram photos on canvas. Photos from their favorite sport or hobby will stand out.
Once you have the chosen Instagram photos saved to your computer you can go to
www.canvaspress.com
to get started ordering. We have printed Instagram photos up to 25"x25" on canvas prints. Or, you could print a small gallery of canvas prints (ie a grid of 10"x10" Instagram canvas prints) We suggest choosing a solid color border with for your Instagram canvas print. This will ensure that the whole photo will stay on the front of the canvas and it is also a great way to add a pop of color to the sides of the canvas. Your options are limitless. You have already created the artwork. All that's left is to get it printed and hung in your home. If you are ready to get started printing photos on canvas from Instagram you can click
HERE
.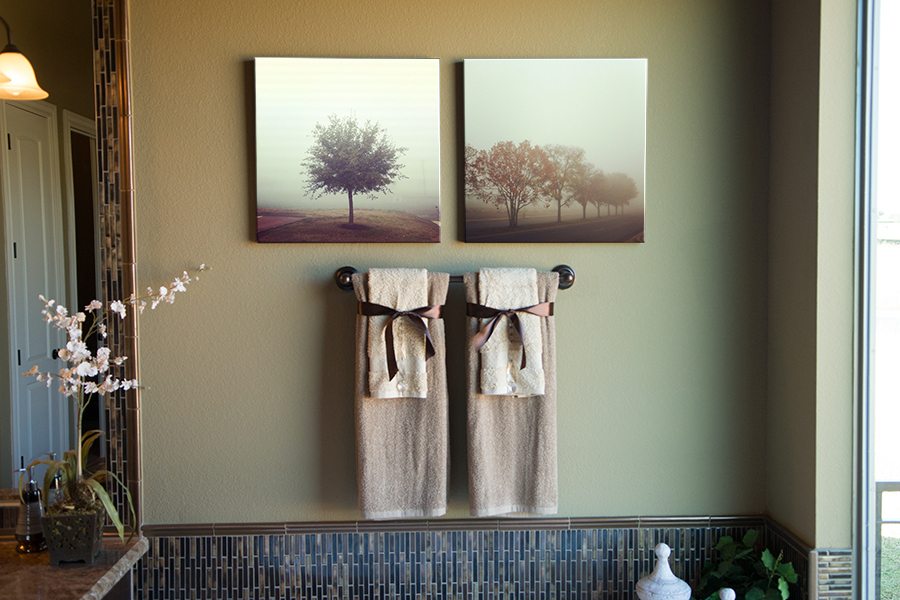 Even the bathroom can be the perfect place for an Instagram photo. If it flows with your decorating then it can be a perfect personal touch.
This article is written for Canvas Press. To find out more about Canvas Press' products visit www.canvaspress.com.