We often get questions from customers every day wondering if their photo will print to canvas at the size they want. It's all about the resolution, or pixel size, of the photo in question. That can get a little complicated (and boring) to talk about. Let me try to explain resolution in terms that relate a little more to our every day understanding of cameras and computers so the next time you want to make some canvas prints you can rest at ease. And don't worry...if you still have a question about your image's resolution and how large of a photo canvas you can make you can still use our
free image consultation service
. Let's break it down.
Images from the internet:
Are generally not good quality photos to make into canvas prints. If you are searching the internet for images to print to canvas then you want to do searches for High Resolution images. Even then, you are not guaranteed good picture resolution. You also have to consider that you are potentially using someone's photo which is copyright infringement...so be careful.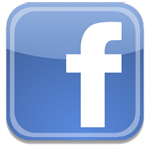 Images from Facebook:
This is hit and miss. If you save the photo to your computer and it the file size is something like 300K or 500K then it probably is going to be a little small. We could possibly print the image up to an 11x14. Now if you save it and the file size is more like 1.4mb - 4mb (mb means mega byte) then the chances are pretty good that you can make a pretty large canvas print.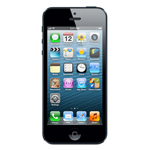 iPhone images:
Believe it or not, you can make 30x40 canvas prints from a good iPhone photos. The key is when you save it or email it to someone that you choose "Original Size". Not the large size because even that is smaller and affects the picture resolution. Stick with Original Size when dealing with iPhone photos. Now not all iPhone photos are winners. They have to be sharp and taken with good light. If it is a night scene then chances are there will be a lot of noise (grain) in the photo.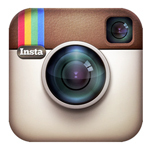 Instagram photos:
Instagram is terrific. It takes you smart phone's photos and makes them into instant art. They aren't the biggest files though. The biggest photo canvas we feel comfortable making an Instagram image into would be right around 22"x22". But that could depend on the photo itself as well.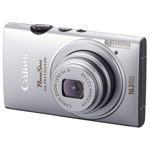 Point and Shoot Cameras:
There is a bit of gray area with point and shoot cameras. We generally don't have any problems making prints as large as 30x40 from a point and shoot camera. Again, it depends on the clarity, sharpness, and size of the photo. If the file size is large (in that 2-3mb range) then chances are we can make canvas prints in the 20x30 range all day long.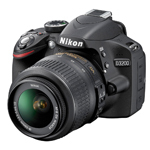 DSLR Cameras:
Theoretically we could print up to 54"x96" from an image from a DSLR camera (the kind of camera with the interchangeable lenses). It does take a little skill to get a photo to go that large. But for our every day customer we can comfortably make prints on canvas at 30"x40" without any problem with images from these cameras. I hope this helps out the next time you are contemplating ordering a photo on canvas from us. We are always happy to take a look at them before you order. Head over to the
Canvas Press homepage
to get started on your next project. This article is written for Canvas Press. To find out more about Canvas Press' products visit
www.canvaspress.com
.