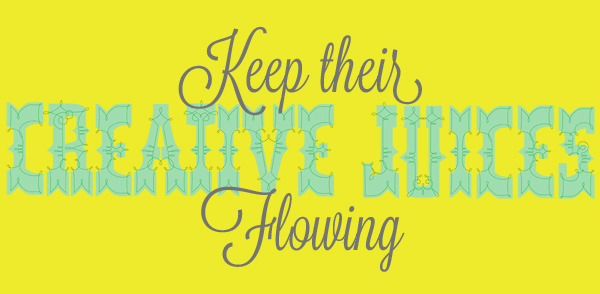 No matter how good a child is at self-distraction, "I'm bored" is bound to pop up at least once in awhile. In the wintertime, it's easy to respond kids' "I'm-boreds" with a movie or another trip out of the house. During a long summer vacation, this strategy is the quickest way to end up in the poorhouse! Kids' art and art projects are a good way to combat the boredom blues, and they don't have to cost a fortune. Here are six practically free creative kids' art projects to let kids enjoy self directed play and keep their creative juices flowing.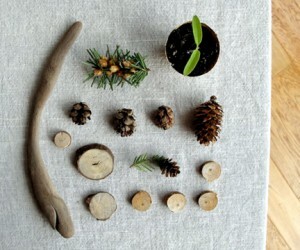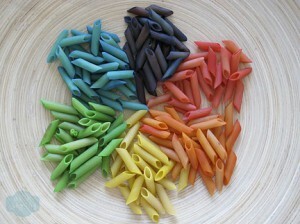 Pasta Art
This was even a fun project when we were kids, but it requires adult supervision. Take different shapes of pasta from the pantry. Put three to five drops of food coloring in small bowls filled with rubbing alcohol, then drop in the pasta. After about ten minutes the pasta pieces should take on the color in the bowl. Let the pasta dry, then glue the pasta onto a canvas or paper to create different shapes and art or use string to make colorful bracelets, necklaces, and other creations.
Invent a Board Game
With kids in the house, there are probably a few board games laying around that are missing some (or all) of the critical pieces. Gather up these board games and let the kids make up their own new board game with the pieces that are left. Have them write down the new rules and goals, and play the afternoon away! If you don't have any 'broken' board games, or only have one, feel free to use heavy construction paper, markers, and found items to create the game. After all, there are no rules here until the kids make them up.
Cardboard Architecture
Keeping a box of old cardboard from paper towel rolls, cereal boxes, and other clean cardboard surfaces is a great way to make sure that there is always something handy to decorate. These cardboard treasure troves can be the source for a lesson in cardboard architecture. Have the kids make a castle or a well-known building out of the cardboard pieces, or challenge them to make a miniature city for their dolls and cars.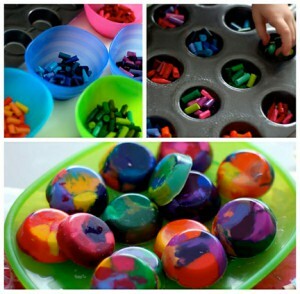 Reuse Old Crayons
Don't throw away those old crayon stubs! When crayons get too worn to be used even by small hands, set the pieces aside to make new crayons in fun shapes. Ask the kids to separate the crayon stubs into similar colors (blues with blues, reds with reds), or you can have them group the crayon stubs into matching colors for multi-colored crayons. Make sure that all of the label paper is peeled from each crayon. At this point an adult should take over. Preheat the oven to 200 degrees Fahrenheit and fill an old muffin pan, like a Teflon pan that has been scratched and can't be used for food any longer, with the crayons. Heat until the wax melts, which should be about 20 minutes. Take the pan out of the oven and let the wax cool for an hour or two. Afterwards, simply remove the crayons – ready to use for new kids' art! Photo Links:
Mariah Bruehl Pinterest page
A Little Delightful Blog
Providence Handmade Blog