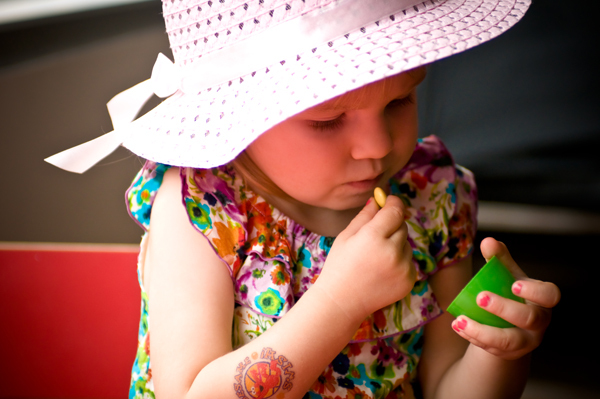 Taking candid shots of children to print as photos on canvas is a lot of fun. Children are never more open than when they are doing things that they love, so holidays are a great time to bring out the camera. And with children's second favorite holiday after Christmas coming up the first week of April, it's time to get ready to take Easter portraits! The annual Easter Egg Hunt is a great setting for candid portraits of the kids, and with a little preparation you can be taking portraits like a pro.
1. Warm up the camera before the Easter Egg Hunt.
Even kids who are used to the camera will be a little shy when it first comes out. Take the opportunity to snap Easter portraits of the kids while they are still at home, maybe even while they are hunting for and opening their baskets. It will warm up your shutter finger too!
2. Check your camera settings.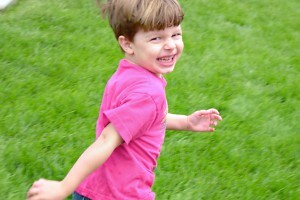 When taking pictures of kids you will want to have a fast shutter speed, at least 1/125
th
of a second to avoid blurriness. Don't use the Portrait setting on the camera, since this uses a lower shutter speed; the Sports / Action settings are best, especially if the morning is a little darker. Use the burst or continuous firing mode if your camera has one, so you can shoot every short moment before the hunt is over. Digital Photography School offers a great
free tutorial on using burst mode
.
3. Stake Out a Spot
As the children gather at the starting line, try to stake out a spot where you think you might get a good shot. This may mean moving around to the other side or finding higher ground. Check to see if your zoom reaches the places where your kids will probably run, then once you get the first few shots, move in closer. This will add a variety of shots to choose from for printing your photos on canvas.
4. Shoot at a child's height.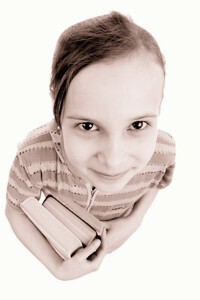 Taking portraits from above can lead to distortion, particularly making a person's head appear too big for their body. This effect is intensified when taking portraits up close. Shooting at the kids' height reduces this effect, and also increases the chances you will get their eyes in the shot. For a good overview on this kind of distortion, check out Neil van Niekerk's
photography blog
.
5. Don't just take headshots.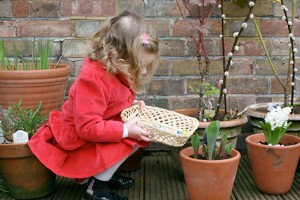 Of course you will want headshots, but portraits that focus on the children's actions don't necessarily have to include their faces. Stunning canvas photos have been created by focusing on other areas: kids' hands as they reach for an egg, feet as they run to the next treasure they've spotted. Once you have your basic shots, use this opportunity to explore! 6
. It's okay to have multiple children in one portrait.
Waiting until the moment is just perfect is fine for things that can be predicted like sunsets, but for many situations it isn't realistic. Remember that children at an Easter Egg Hunt are interacting naturally (and quickly!) with the children around them. Take the shots as you see them, even if there are other children who may not be acquaintances in the shot. Once you return home, your Easter portraits can be edited to crop out or blur out unwanted subjects in photo editing software. Following these six easy tips will help you prepare for the mad dash of an Easter Egg Hunt, and long after the candy is gone you will have Easter portraits that are perfect for photo on canvas prints. Have a Happy Easter!