There are possibly a few things less stressful than coming up with unique photo Christmas card ideas for this year. It ranks up there with getting a flat tire on a freeway and seeing red and blue flashing lights behind you after going through that intersection (I could have sworn that light just turned yellow). I want to make this a little easier on you this year. Here are 10 ideas to make choosing the right photo for this year's Christmas card a little less stressful.
Tell a story about your year
Don't just limit your Christmas card to one photo. If you have the option to choose several photos then choose several photos from throughout the year that goes over the highlights of your year. Think about the trips, the trophies, and the different activities your family did. Take one of each and create a mosaic photo collage Christmas card.
Highlight of the year
Maybe there was one event that stood out from anything else this past year in your family. A new addition, a wedding, a once in a lifetime trip. Whatever it was, pick a picture from that event and use it to create this year's unique photo Christmas card.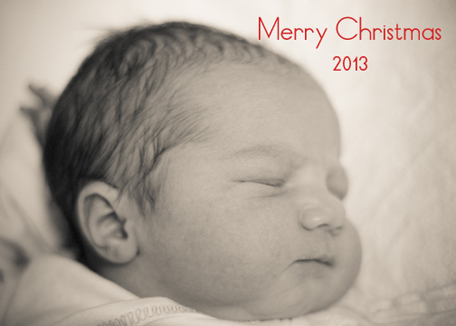 Camera Roll + Instagram = Instant Christmas card magic
You probably already have some photo gold stashed on your phone's camera roll. Take a look through your pics to see which ones might fit into any of the tips I mentioned above. If they are looking a little drab not a problem. Open the photo in Instagram and slap on a cool looking filter. This will instantly add some visual interest to the photos. Since Christmas cards are usually around 5"x7" it is perfectly fine to use an Instagram photo on your card. Just be aware that Instagram will crop your photos square so you may have to do some additional cropping to make it fit onto your card.
If you want to take photos specifically for your Christmas card here are some tips
Be yourself
You don't have to go to exotic locales to get a unique photo for your Christmas card. Heck you could take the photos in your house or even in your backyard. If you don't want to dress up...don't. If you want to take the photos in your pajamas...go for it (that pajama idea is gold by the way). Take photos that fit your family's personality.
Goof around
If your family's personality is to be goofy, then use it as inspiration for this year's unique photo Christmas card. People love seeing photos of a family having fun and being goofy. They are memorable and endearing. So let the kids make funny faces or do a family jumping photo or everyone jump on dad...be careful of his back. You may have to take more photos with this approach since it can be a little more action oriented, but it is a lot of fun and you will be creating some great memories with your family
Use props
Santa hats, ornaments, wreaths, wrapping paper, Christmas lights, mistletoe. Use items from the season in your photos to add a little something extra.
Think...Filmstrip
Goes back to goofing around. Arrange the photos on the card like a photo booth film strip. Take several photos of each person in your family. This will give everyone you send it to a chance to see each person in your family individually.
Don't forget the classics
Sitting in front of the Christmas tree, making a snowman (if you are in an area that has snow already) or even a sandman. The classic Christmas photos never go out of style.
Matching elements
Choose one element in the photo that will match on everyone. Ideas: Santa hat, gloves/mittens, sweaters (ugly is funny), pajamas...I know, I just love that idea though.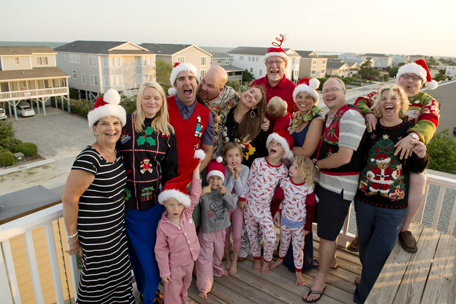 Enlist some help
It's always easier if someone else is taking the photos. Ask a neighbor or a friend who knows there way around a camera for some help. All they are there for is taking the photos, you take charge of everything else. Of course, we can always help out...we probably can't take your pictures, but we can definitely help you print your unique photo Christmas cards at
www.canvaspress.com
.