There's nothing like canvas wall art for adding a pop of color and interest to any wall of your home. And while there are many ways that you can create a gallery wall or simply hang a canvas as a focal point, sometimes the most arresting images are made by splitting a single image into two, three, or more pieces, which when hung together create a larger more dynamic piece of art. Are you wondering how to make split canvas prints? The process of creating a custom split canvas print is simple, and allows you to turn any photograph into a true work of art, suitable for hanging anywhere in your home or office. All you need is your image and a way to crop it, usually via a photo editing program of some kind.
Creating Your Custom Split Canvas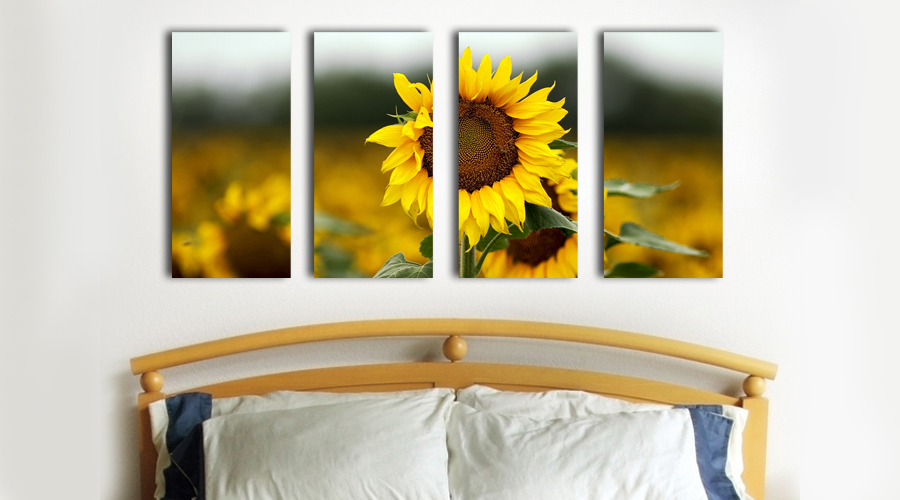 Remember that when you split your image into multiple pieces, each piece is going to be much larger than it would be if you were printing the entire image on one canvas. So, take the time to ensure that the image you select is of high enough quality without any visible grain or noise. Determine how you want your image to be split. You can divide a single image into two even pieces, four even pieces, or two small sections on the bottom and a larger piece on the top – the options are nearly endless, so be sure to play around a bit to get the look you want. Open your photo editing software, this can be Photoshop, a free online program, or even your phone or computer's basic photo enhancing software. You need to be able to crop and save your image, possible multiple times, so the software itself is not as important as is the ability to custom crop. Access the crop tool in your software, and drag it over the image from a bottom corner up to the point where you want to stop the split. Crop, and then save the image as a new file. Do not save your image directly, as this will overwrite the original. Open the original file again, and repeat the process, cropping the adjoining section to the area you already cropped. If your software allows you to have multiple images open at a time, line the two images up to make sure that the split is where you want them. Save your new cropped image as a new file. Repeat if necessary until you have all the pieces you want to work with.
Ordering Your Canvas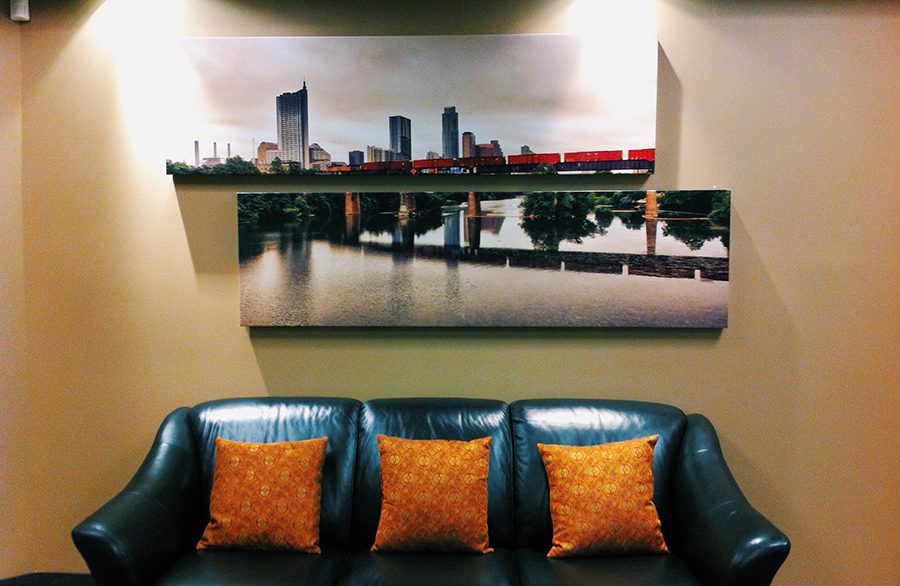 You will need to order a separate canvas for each one of your split images. Remember that for an even number of canvases, you will need to keep the proportions of each canvas the same so that the finished works can be hung with one another to create the desired look. If you are ordering an odd number of canvases, for example two squares with a rectangle above, make sure that the odd canvas matches the outer dimensions of the others it's being paired with. Keep in mind that your image may wrap the canvas, which can affect the way that your images line up. You can correct for this in the cropping stage; giving yourself a little bit of room to play with, or you can opt to have a color edge that won't wrap the image.
Create Your Custom Split Canvas Prints Today
Creating your own split photo canvases is simple, takes just minutes, and can help transform the walls of your home with beautiful, unique art. Whether you choose a landscape, a funny family portrait, or you create canvas prints from your own artwork, your new custom split canvas prints are sure to create the kind of statement you're looking for.