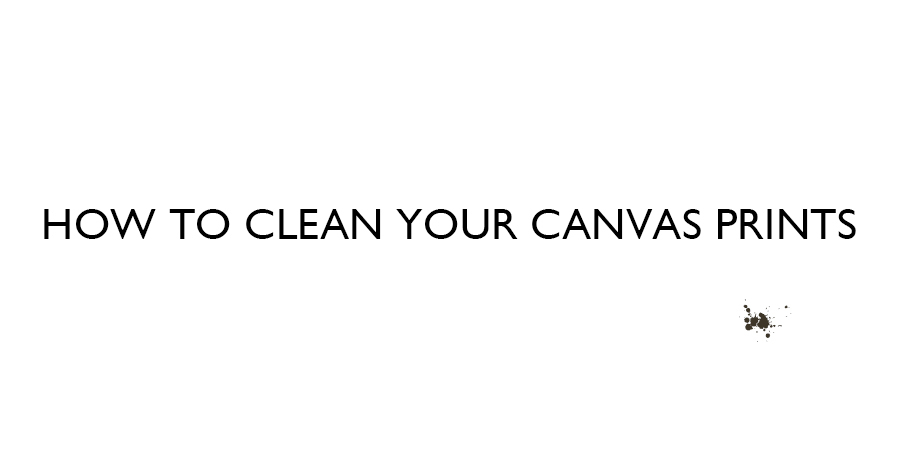 Your photos on canvas can last for decades and become mementos to be passed on to the next generation with proper care. Photos on canvas are an investment in your photography and the things that you love, so it makes sense to look into ways that you can extend the perfect condition of your cherished prints. Fortunately, proper care for photos on canvas is simple and easy if you follow these tips and tricks on how to clean a canvas print picture.
Keeping Photos on Canvas Dusted Is Key
Whether on display or temporarily in storage, it's important to keep your photos on canvas dusted. A slightly damp cloth will take care of most clean up needs. It's best to use a soft cloth, such as cotton or microfiber, to avoid damage to your print. When you do clean with a cloth, damp the cloth before running it over your canvas print instead of spraying water directly onto your artwork. Alternatively, you can use a very soft bristle brush, like an artist's brush, to dust the front of the print. If you do use a damp cloth and it isn't working you can try adding a little bit of Dawn soap (just a little). Test it on an area that may not be as visible. Lightly wipe the soap on and wipe it off to get somewhat tougher cleaning challenges.
Avoid Harsh Chemicals or Household Cleaners
Accidents happen. So when you have more than just a little dust or smudge of dirt on your canvas print there are still options. Do avoid using harsh chemicals and household cleaners on your canvas prints. Think of your photos on canvas as fine art – they really are! Solvents do not tend to work well with any type of artwork. If you feel that your canvas print needs a deeper cleaning, consider contacting an art shop that can put you in touch with a professional art cleaner. You can also call us at 888.784.5553 for cleaning recommendations specific to your situation. Since the canvas is a textile material, we can't promise that everything will be able to be cleaned off of the print. We can always try.
Take Care Where You Hang Your Photos on Canvas
Humid conditions are not ideal for photos on canvas. Small bathrooms, unfinished basements, and similar environments that tend to create or retain humidity are not the best places for a canvas print to be hung. To ensure the longevity of your photos on canvas, hang them in places with lower humidity and fewer variations in temperature. Related to this, canvas prints are not intended for outdoor art. You can definitely show off your canvas prints outdoors during parties or other events when the weather is nice, but you will want to be sure to bring them back inside once the festivities are over. If you do this, try to avoid exposing your prints to direct sunlight since the UV rays can cause damage.
Storing Your Photos on Canvas
When it comes time to swap out your photos on canvas to give a room an update you can safely store your canvas by wrapping it in acid free craft paper (found at most craft stores) or bubble wrap. Wrapping them will prevent exposure and reduce dust accumulation until the time you bring them back out. There are are a number of things you could store your canvases in, but make sure you look for acid free materials. These will keep your canvas prints safe from yellowing. If you have any questions about caring for your photos on canvas, Canvas Press is here to help. Contact us by phone at 888.784.5553 or using our
easy online contact form
for all of your canvas print care questions.
This article is written for Canvas Press. To find out more about Canvas Press'products visit www.canvaspress.com.