Street portrait photography is a great way to push the boundaries of your digital photography but it can be a difficult subject to master as the conditions on public streets are largely uncontrolled, unlike in studio portrait photography. These street portrait photography tips will help you get started on your street portraiture journey.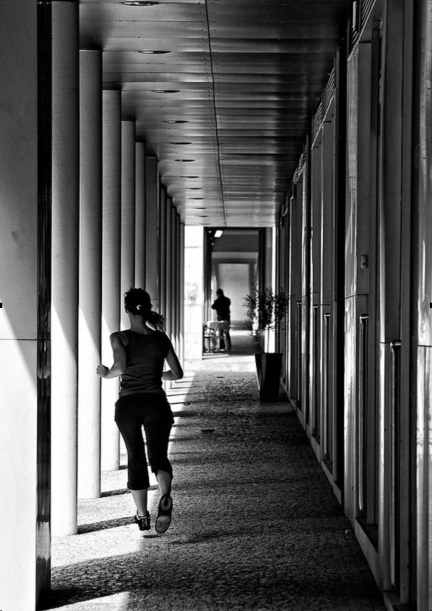 Photo by Hugo Fernandes
Be Polite and Ask
In busy urban environments, it can be tempting to assume that since people see you with a camera they know that their picture is being taken. However, even regular commuters who are used to being accidentally captured in shots of street scenes or architecture are not likely to appreciate being snapped as the sole subject of a photo without permission. This is even truer outside of urban centers. Always ask your subjects for permission to take their photograph, and try using these ice breakers to make it easier:
A compliment involving why you want to take a person's photo.
An explanation of a project you are working on.
A simple, "Can I take your photograph? I would be willing to pay you a few dollars if you have two minutes to spare."
Get a Model Release Whenever Possible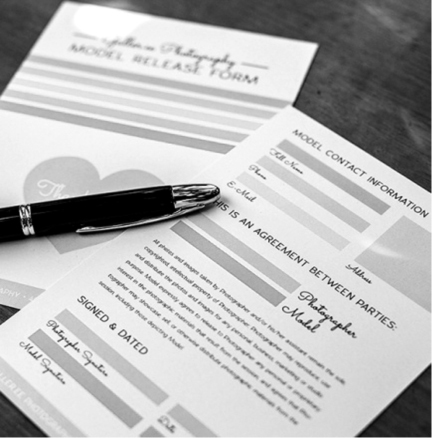 If you intend to pursue a gallery showing or to sell your street portrait photography, a model release is an absolute must. Most art galleries will not display work that clearly identifies an individual without a release, and selling artwork that involves a person's face without a release can be risky. Carry blank copies of a model release with you as you work, and have your subjects sign before taking their photo. Simply explaining that in today's day and age photographers are required to show proof of permission will usually be enough to relax your subject about signing a release. If your subject shies away, that's okay, too – there are others who will feel more comfortable helping you achieve a great portrait.
Check Your Background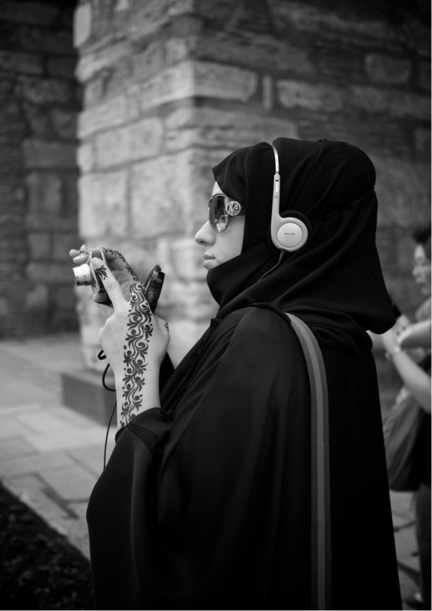 Photo by Thomas Leuthard
The background in street portrait photography is constantly changing, meaning that you as the photographer must be constantly checking to see how this will impact your portraits. It is up to you whether you would like a clear view of the background or an intense area of focus for your street portraiture, but in either case you must be aware of how the lighting and subjects in the background are evolving. Look ahead in time when you are ready to take a portrait so that you are not caught with unwanted objects, such as city bus advertisements, in your backgrounds.
What to Avoid in Street Portrait Photography
Along with the "do" street portrait photography tips, there are a few "don't" street portrait photography tips you should know before heading out with your camera. As a general rule, you should avoid the three following hazards in your street portraiture.
Unsafe or unfamiliar areas. It is unfortunate, but your camera can make you a target for crime in some areas. Always be aware of your surroundings including the individuals around you, and if anything makes you uncomfortable, move to a safe area immediately. Portraits can wait.
Over-directing your subjects. If you are going for a certain look or mood, feel free to give your subjects a few pointers. However, you want to avoid going overboard with telling them exactly what to do and when; this can make inexperienced models uncomfortable, which will likely show in your portraits.
Taking too much time. Time is the pressure point in street portrait photography. Try not to spend more than two to three minutes with any one of your subjects unless they seem very open to spending more time. Remember, you planned on taking portraits all day, but your subjects did not!
One final note as you prepare to venture into street portrait photography: The point of street photography is for you and your subjects to enjoy the experience. Although the do's and don'ts of this genre seem overwhelming at first, do not allow yourself to get bogged down in the details; once you know the basics the rest will take care of itself, leaving you free to enjoy the creative process.