Autumn is loaded with photographic opportunity, offering an atmospheric richness that is not found in other season. As the climate makes its transition the warm sunlight of summer pairs with the colors and early chill of autumn. Lush, panoramic landscapes are hard to resist, but you can also diversify your digital photography portfolio by taking advantage of a more intimate look. Here are some ideas to put on your fall photo checklist.
Getting Up Close with Nature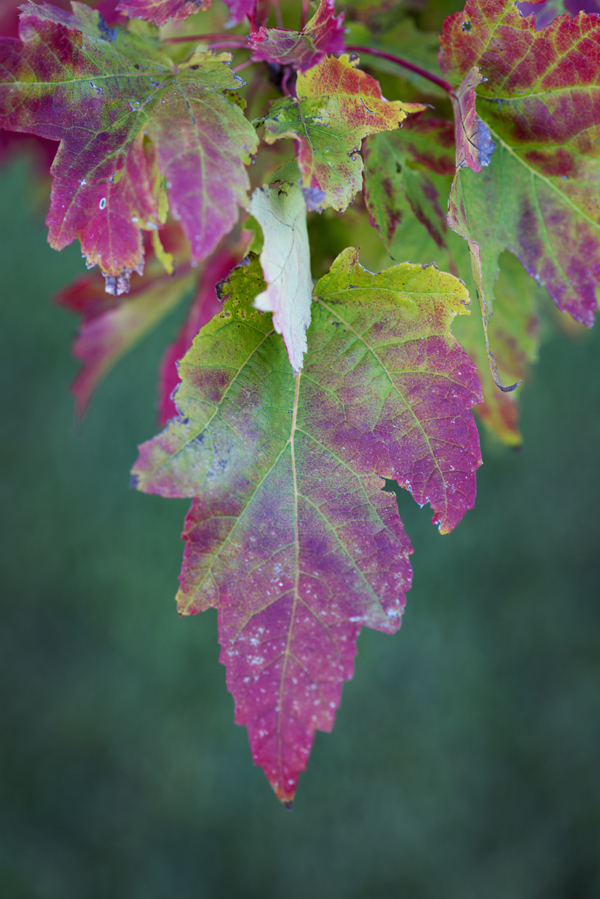 Documenting the vibrancy of fall foliage is the most natural photographic opportunity. It's our visual indicator of the season upon us. Take time to explore the smaller elements like individual leaves or lone berries on a branch. How are these elements interacting with the weather conditions? Are there berries wet from an autumnal rain? Has a leaf fallen, its vibrant and unique colors smooth in sunlight, against rough pavement?
Get in a closer with a zoom lens camera, even physically closer, to capture detail otherwise unnoticed (i.e., the subtle colorations of a leaf, or its transparency in light).
Use creative cropping and angles to focus on a specific subject or object.
Remember to keep good composition in mind while cropping. Don't leave any unnecessary or distracting elements near the edges. Also, while your subject is the focus, don't place it in the direct center of the photo. Instead, explore and find other ways to visually direct our attention to it.
Think About Your Décor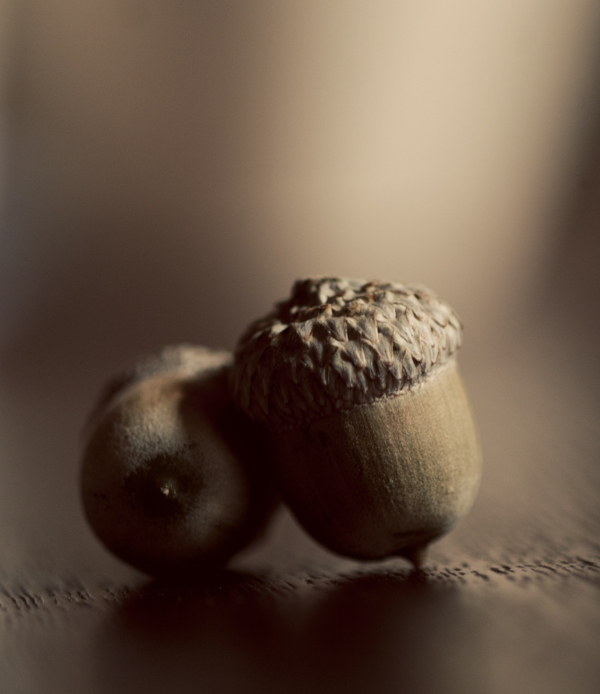 Fall décor offers a hearty range of subjects, from rich, earthy warmth to the more mystical or supernatural celebrations. Many of these objects can hold their own as subject material, laying it all out there for you capture.
Set up or find grouped items together. Utilize the differences in their shape or color for variation. How does the texture of seasonal vegetables, like squash, and their shadows react to light?
Catch an otherwise inanimate item in action. Perhaps a decorative tissue ghost or hay bundle blowing in the wind? The subject's motion will not only add atmosphere but can supply dynamic angles in your composition.
Don't try to overly set a scene. This will appear contrived. Instead, try to seek out a "still life" already set by another's hand. Be thoughtful with contrast in textures.
Seasonal Activities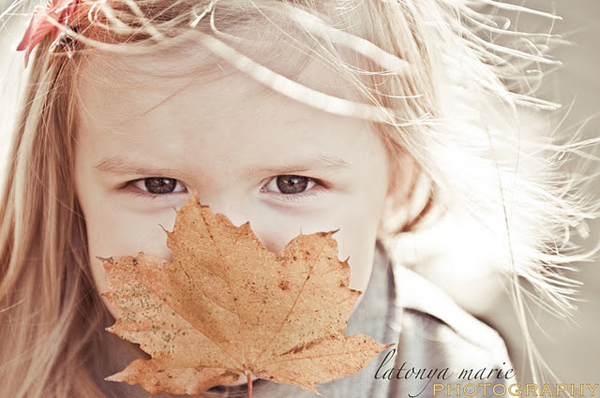 Great capture by Latonya Marie Photography Activities abound in the autumn. Not only does our environment change around us, but so do we. Our habits change with the weather and the building holiday season. Whether it's a relative cooking seasonal cuisine or a holiday street festival, make the most of documentation. Each year there will always be some kind of different element to the broader story (just like our leaves on a tree!). Consider creating a photographic story. Utilize all stages of the event or activity you wish to photograph and explore the length of the story you want to tell. Consider picking the three best photographs to tell a shorter tale from beginning to end. For example: a pumpkin carving. Perhaps the first photo is the pumpkin selection at the orchard, whether being picked or weighed in. The second photo snaps a moment during carving, which might require closer in shot of the action. A final shot – finishing the tale – could be a steaming pumpkin pie or a candle lit jack-o-lantern in the night. Thanks to:
http://latonyamarie.showitsite.com/