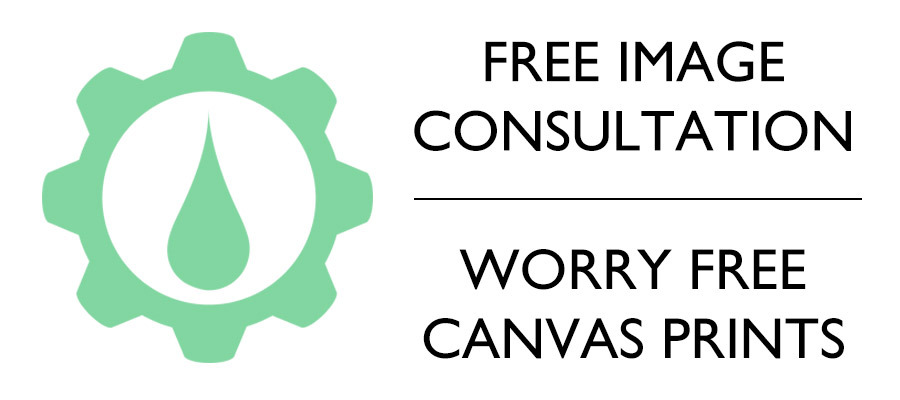 The professionals of Canvas Press are happy to provide guidance and advice for all of your canvas print needs free of charge with our
free image consultation service
. We understand that it's the personal touch that matters and we're happy to answer your questions and talk about your image ideas and projects. Whether you're stuck on a technical, aesthetic, or other kind of question, the Canvas Press experts are ready to talk to you with personalized support to help you get the best canvas prints for your home or to give as a gift.
Is My Photo Resolution High Enough?
Questions about photo resolution are at the top of the list for good reason: It's not always easy to tell how large your canvas prints can be based on the photo resolution of the file that you have. The dimensions of the canvas you want to order might make it a little more complicated to find out on your own whether your canvas prints will turn out the way you want. Don't worry; figuring out this type of scale is one of our many specialties.
Can My Photo Be Retouched?
Even a well-loved photo might need a little editing help if there's an unwanted element in the image or if there are exposure or color issues. Our photo editing experts can take a look at your image free of charge and let you know how far it can be corrected before you order. We can also give you an idea of what size options will look best with your retouched canvas prints.
How Do I Convert This File Format?
Especially if you've been working with scanned negatives and old photos, you might find that your images have saved as uncommon file types or with color modes or channels other than the recommended RGB. We can help you convert your files to the optimum type and size so that you can get the best canvas prints possible from your images. We can additionally provide guidance on enhancements to make your image scans into stunning canvas prints.
What Sizes Would Work Well with This Image?
Sometimes you just can't decide how big to go! We can provide advice on the best sizes for your photo based on the image you provide and any other information about your project that you'd like to share with us. We can also help you determine options for ordering and hanging triptychs and group canvas prints together.
Which Borders Should I Choose?
Picking the right canvas border for your image can really make your canvas print pop. If you're not sure what will work best with your image subject and canvas size, we're happy to take a look and give you personalized advice on your options. We at Canvas Press offer free image consultation because we want you to have the best canvas prints possible. We'll help you decide the best options for your images and bring them to life with our dedicated expertise and highest quality canvas print materials. Your images get the star treatment with Canvas Press from beginning to end. Start your
free image consultation
for that photo you've been thinking of printing on canvas today.