As a photographer who photographs many families a year I know that choosing an outfit for a family photo session can be a challenge for you or on your budget and cause stress in your family. But it doesn't have to be that way. Although there is nothing wrong with buying clothes specifically for a family photo session, it usually is not necessary. As long as you know what to look for to achieve a coordinated look with your family photo session wardrobe you can pick the right clothes from what's already in your closet. Since your family's natural style should come through in your family portraits, this can also help ensure that your family's personality is reflected in your finished photos and canvas prints. Here are some family photo wardrobe ideas that will help make your photos stress free and stylish...all at the same time.
Choose a Palette That Coordinates, But Isn't Too Matched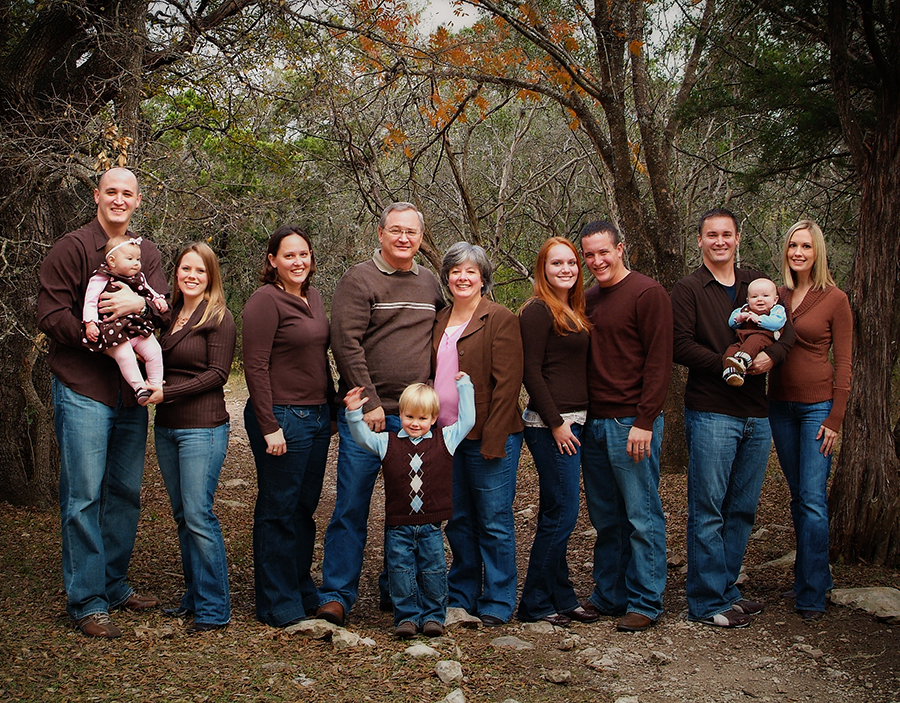 Family photographs with excessively matched outfits may call the 1980s to mind for viewers, and probably not in a good way. To sidestep the risk of making your photographs look dated or overly cute, try choosing a wardrobe for your family photo session that draws from the same color palette but does not match exactly. This works best when the tones in the palette are similar and slightly coordinated.
When In Doubt, Rely on Neutral Colors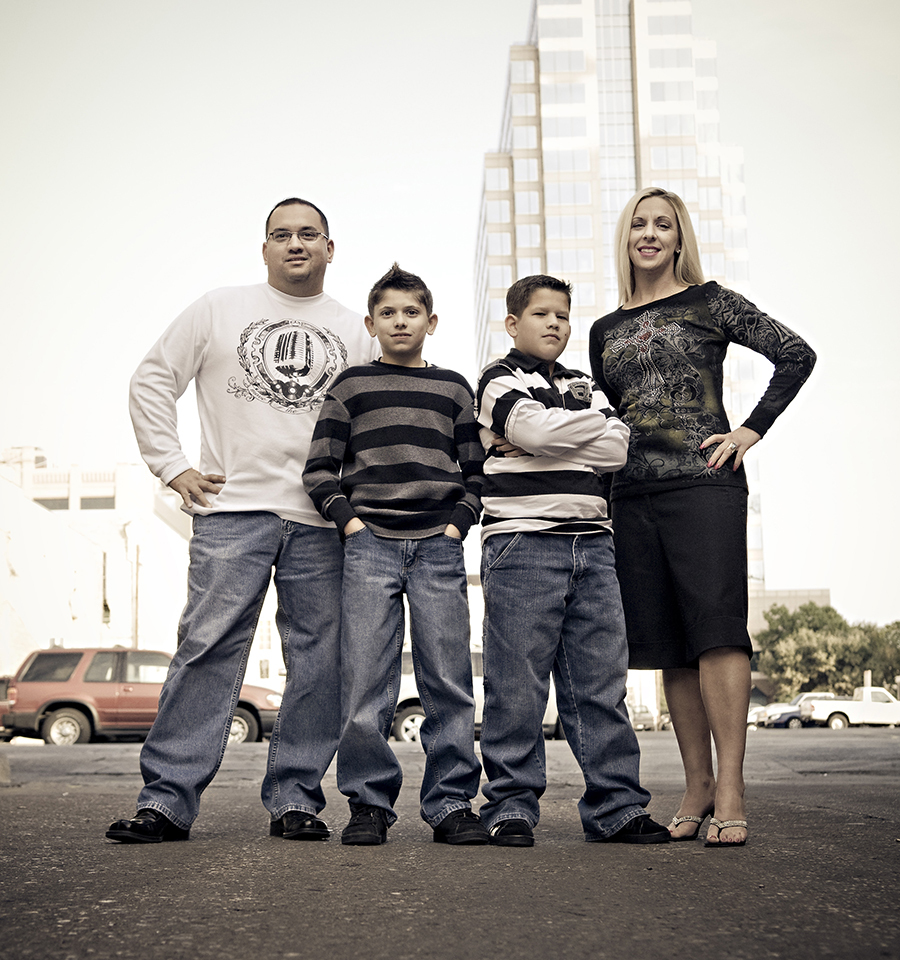 Neutral colors are a fail-safe for family photo sessions especially if the photo session is taking place outdoors, which can counter or compliment the neutral colors of clothing. Neutral colors can also make it easier to accessorize the family's outfits for a unifying thread without becoming too well-matched. For example, each family member can wear complimentary neutrals and add a punch of coordinated color with accessories like scarves, necklaces, neckties, or shoes.
Mix Shades, Textures, and Layers for Variety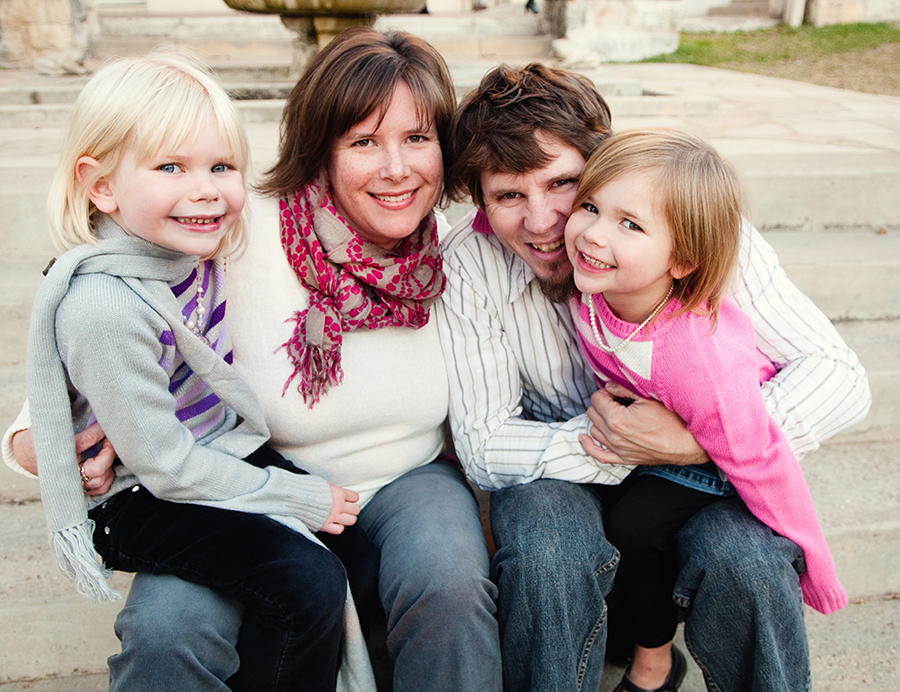 Your family photo session can look more varied and have more depth of interest if all of the participants are wearing different shades and textures in their clothes, as long as these do not clash. If you plan on having black and white photos taken or may want to convert color photos to black and white later this can be a key consideration, since texture makes up for lack of color when tones are subdued. Wearing layers is an easy way to add texture, and can also come in handy for pulling different looks into the same photo session without having to change clothes.
Choose a Wardrobe that Suits the Occasion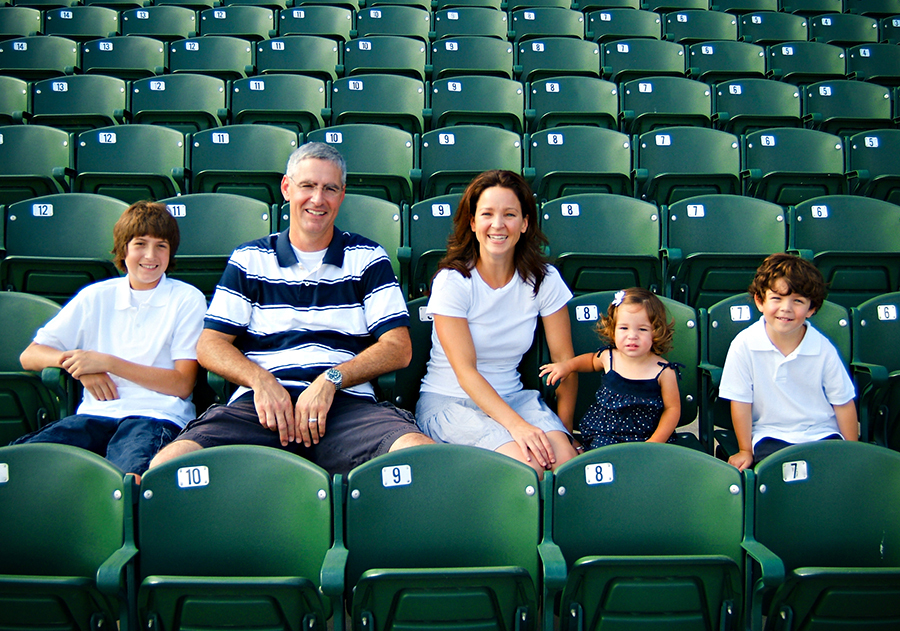 Due to the time, and in some cases cost, involved in a family photo session chances are good that there is a reason behind scheduling a photo shoot. Whether it's for the holidays, an annual tradition, or a new addition on the way, make sure that your family photo session reflects its purpose in your wardrobe. Remember that subtle hints with accessories and props can go farther and be more meaningful than a total clothing makeover, so in the case of Christmas you can leave the shiny embellished Christmas sweaters out in favor of gentler cues such as mistletoe or red and green scarves and mittens.
Think About Where the Photos on Canvas Will Go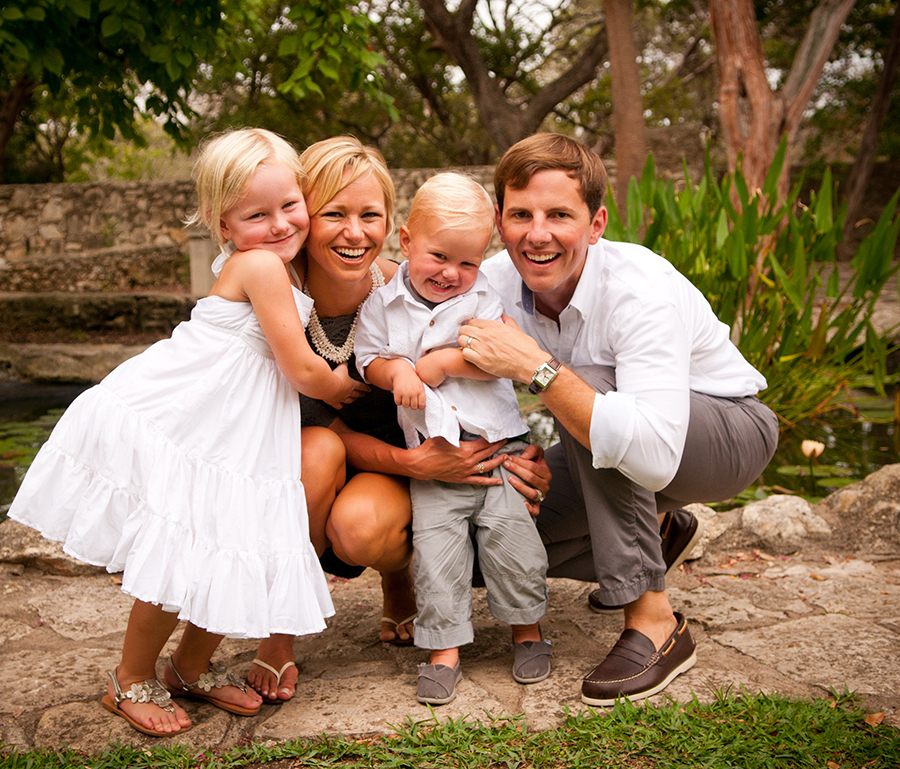 Are you researching what to wear for a family photo session because you intend to hang the photos in your home? If so, think about coordinating your family's wardrobe for the photo session with your home décor. Pulling through dominant colors or accessorizing to coordinate with the rooms where you ultimately plan to hang your favorite family photos can help your photos blend where you want to display them without converting to black and white. Choosing to print the photos on canvas can also decrease the stress of trying to choose a frame that matches the decor of your home. If you are into Pinterest, there are some terrific family photo boards to take a look at for more wardrobe ideas for family portraits. Take a look at a few here:
http://www.pinterest.com/search/boards/?q=family%20portraits%20what%20to%20wear