Filling an interior space with extra-large canvas prints is an excellent way to take advantage of this creative display option. However, because of the oversized dimensions, it's easy to become overwhelmed at the thought of pulling off a picture-perfect canvas display. Don't be intimidated by the size of extra-large canvas prints!
There are excellent benefits in store with this décor choice and lots of ways to make the project your own with personalized details, too. Continue reading to discover some useful tips for designing and displaying the perfect extra-large canvas print for your home.
Benefits
There are many great perks to featuring an extra-large canvas print in your home. Unlike other mediums, such as paintings, sculptures, and oversized wall hangings, canvas prints are relatively lightweight and easy to hang. This means that you can still get the oversized effect of artwork without the heavy hassle.
If you're decorating on your own or have limited mobility, canvas can be a convenient option. Plus, the lightweight nature of canvas makes it simple to rearrange down the line when you're ready for a décor change. On top of all that, canvas prints are quite durable, so there's no need to worry about them getting scuffed or damaged when rearranging.
In addition, opting for canvas prints in general is a great idea for home decorating. Designing an extra-large canvas print provides a medium for total creativity and personal expression. Lots of choices are made throughout the design process, including the photograph, canvas thickness, finishing layer, and optional text or borders to apply. Working with canvas provides a fantastic DIY project that anyone can accomplish.
Good Images to Use
There are lots of great photographs that are ideal for canvas. When selecting an image to display on your extra-large canvas print, consider these recommendations:
Personal family photos
This is an excellent way to celebrate your family by displaying a great photo. Capture the family all together or create a collage of solo portraits that can be arranged as part of the display.
Cityscapes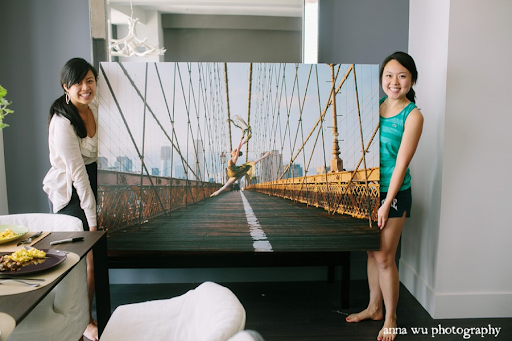 Skylines and cityscapes are great images to use because they typically include a lot of bustling detail, which can be fantastic when displayed on an extra-large canvas.
Contemporary expressions
Abstract shapes, shadows, and blended color clouds also make great contemporary images for extra-large canvas prints.
Photography with a single focal point
Because extra-large canvas prints occupy a significant amount of space, selecting a photo that has a distinct, emphasized focal point can help draw the eye to the center of the piece, creating perspective.
When selecting a photo, remember that the image has the ability to influence the feelings of viewers and the overall ambiance within the room. Visualize the space where you will place the extra-large canvas print and imagine how the selected image may alter the overall aesthetic of the room.
Placement in the Home
When it comes to displaying canvas, placement is just as important as the selected imagery. When integrated into the room correctly, extra-large canvas prints have the power to mesmerize and delight. Consider some of these creative placements, all of which highlight the artwork while also working seamlessly with the layout of the room.
Bedroom headboard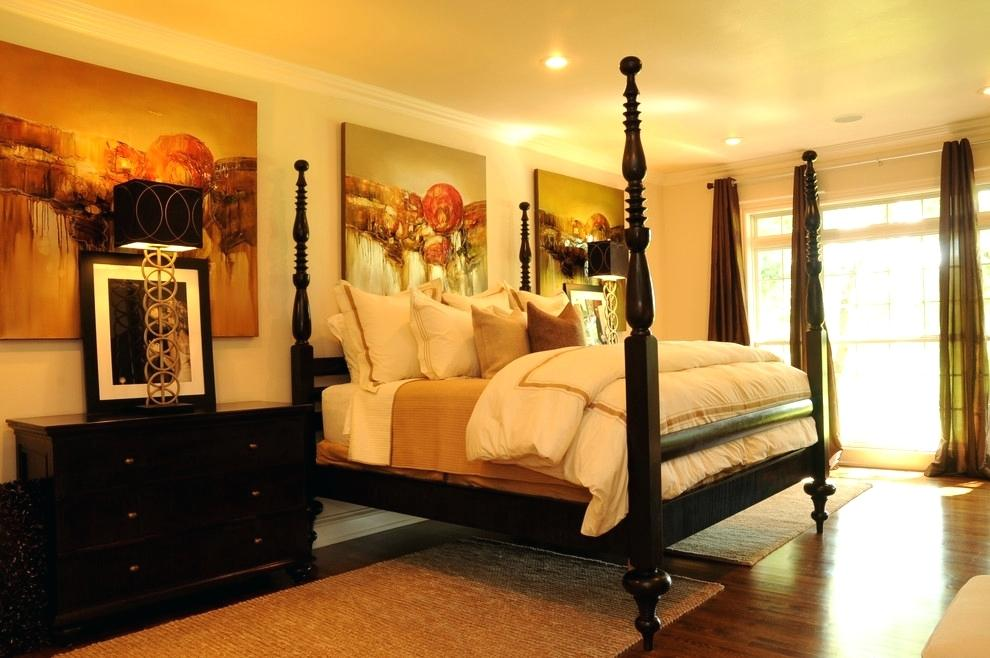 Center a single extra-large canvas print above the bed to serve as a stunning headboard. Alternatively, opt for a small series of 3 to 4 extra-large canvas prints and arrange them horizontally to span the length of the wall behind the bed. This creates a fantastic display.
Accent piece on a bare wall
Think of a bare wall like a blank page—ready to showcase an extra-large canvas print in all its glory! Take advantage of the space to display a great piece.
Above the fireplace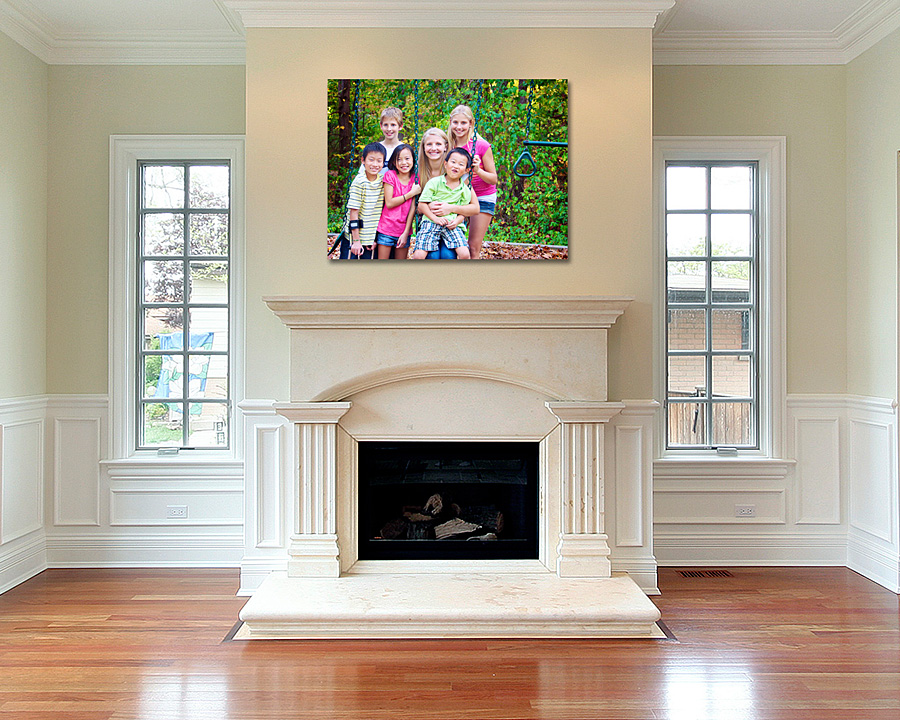 Nothing sets the tone of home like a family photo hung above the mantel.
Surrounded by creative lighting elements
Remember that there are other tools at your disposal which can help boost the presentation of your extra-large canvas.
Showcase Your Creation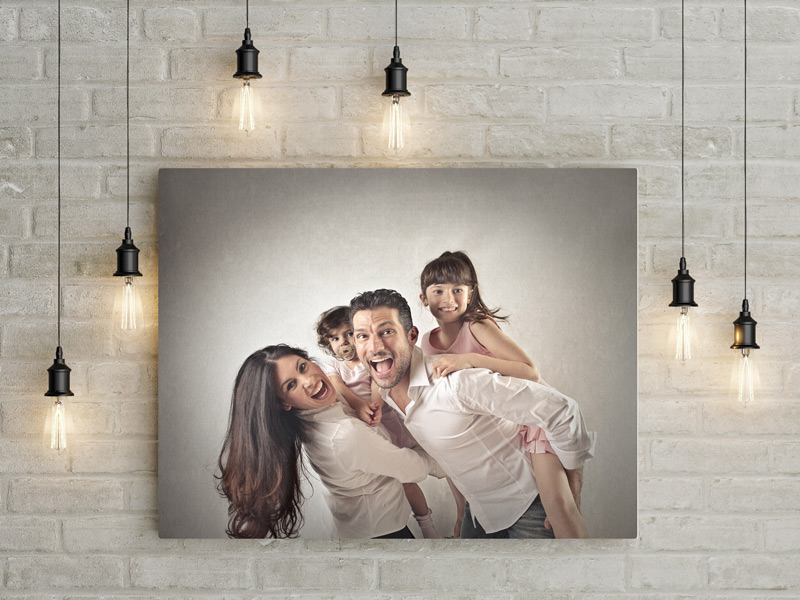 Consider stringing lights near the canvas for a trendy and fun display detail.
If you have the advantage of extra space in your home, designing an extra-large canvas print is the way to go!