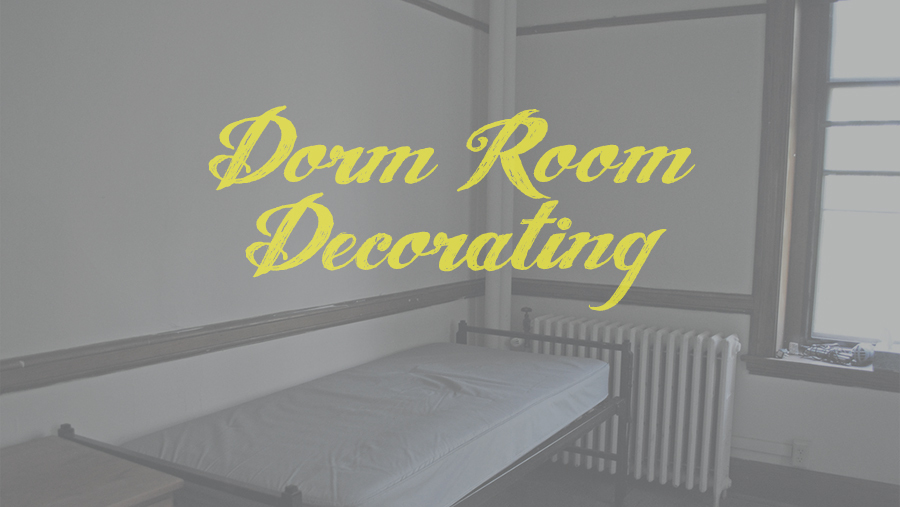 Despite what you might have heard, dorm rooms don't have to be dull! With a little bit of creativity you can turn your dorm into a personal getaway that reflects your personality. One small change that goes a long way is adding artwork to your room. Canvas prints are a simple way to punch up your décor without looking tacky. Choosing the right canvas prints and overall décor scheme can make your dorm room seem larger and more of a comfortable home away from home. Here are a few tips to follow that will make dorm room decorating feel a little more like home.
Add Bold Color without Breaking Dorm Rules
Few dorms allow permanent changes to be made to the walls. Canvas prints are a perfect work around since they can be easily removed at the end of the year and won't damage the walls behind them. A large size canvas print can give the illusion of an accent wall where you aren't able to paint or the feel of custom wallpaper where fixatives are a no-go. To cover up bare and boring beige walls with vibrant canvas prints:
Choose images that have bold colors that you love to bring your personality into the room in a big way.
Have canvas prints made of photos you've taken on previous vacations to keep yourself working toward the fun of spring and summer breaks.
Find uncopyrighted pop-style images or make your own in the tradition of Andy Warhol for unique artwork that adds color and individuality to your dorm.
Put Up Canvas Prints for Inspiration
What are your aspirations after college? Share your thoughts and give your day to day living a boost of inspiration by sharing aspirational words and quotes on canvas. Hanging a word or phrase above your work desk or bed can keep you motivated and on track to meet your goals. You might also inspire others who come to visit!
Pick a short word like "Dream" or "Live" and create graphic letters to have printed on individual small canvases and be hung together.
Print your inspiring word on a single canvas over a background that inspires you to reach for your goals.
Pick out a quote that has meaning for your aspirations to overlay a fun collage-style graphic made in Photoshop.
Use Canvas Prints to Make a Gallery Wall
A gallery wall is a great way to tie together multiple canvas prints and add a more expansive feel to your dorm room. A group of photos that combine friends, family, and places can keep the familiar close to you while you're off at school. You can add to a gallery wall with new photos as you continue in your college career with new friends and experiences, too. Try a block party arrangement for your prints for a more ordered look, with canvas prints of the same size arranged in rows of 4x4, 5x5, and so on. For a more fun look, try a
Tetris-type
arrangement of different sizes of canvas prints.
Another Tip For Following Dorm Rules
Most dorms don't allow you to nail, staple or even thumbtack into the wall. How are you supposed to hang any artwork without hooks? Well thank goodness for the geniuses at 3M. They offer an array of
Command Strip
hooks that hold a variety of weights. Thank goodness canvas prints are very light (unlike framed prints) so you don't have to worry about them crashing down and glass breaking everywhere. Choose the best hook for your need and you are ready to hang up some legit wall art.
This article is written for Canvas Press. To find out more about Canvas Press' products visit www.canvaspress.com.