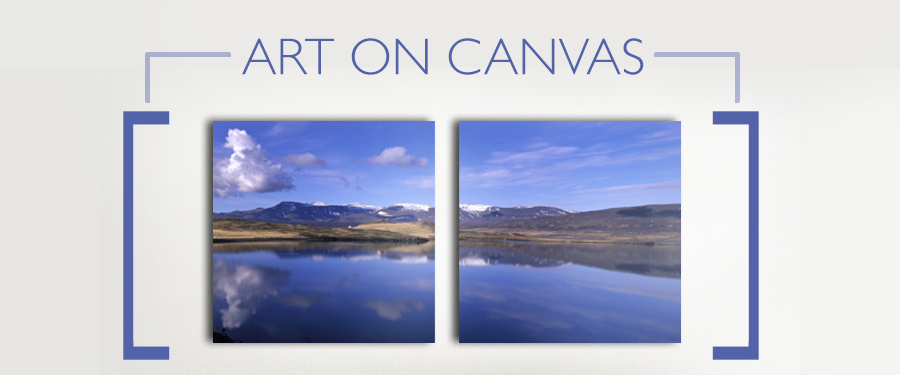 Store bought art can be stunning, but so can the time, effort, and price involved in finding the right piece, which is never a guarantee. Decorating with your art on canvas prints can be a lot more fun and a lot more rewarding. After all, wouldn't you rather have a compliment on your own artwork? Imagine the sense of achievement when friends and family visit your home and realize it's your own artwork on the walls. It's just more satisfying all around to create your own canvas prints, and here are a few more reasons why.
You Can Get the Right Piece at Exactly the Right Price
It's a pain we have all experienced: Finding the perfect artwork in the store, imagining how it will look in the spot picked out, and then finding the price tag and realizing that the artwork is more aspirational than practical. This is especially likely to happen with large canvas prints, tiled artwork, and other high impact art. With your art on canvas prints, you can achieve your own look more affordably and save your budget for other updates.
Matching Sets Are Par for the Course
Love the look of sets of artwork but not the price or the work it takes to get several pieces of the same theme and size to match? Decorating with your art on canvas prints is the way to go. When you are ordering your own canvas prints instead of searching for store bought art, you can choose exactly the right group of images in the size that you want without special orders or compromises.
Personalized Canvas Prints Go with What You Already Have
If you're looking for new art to go with store bought art that you already have, you don't have to search the stores again. Custom canvas prints mix well with store bought art; the key is choosing theme, mood, and color for the appropriate mix of compliment and contrast to set off the elements of each piece – just as you would do with a new store bought piece. If you're thinking more about graphics than photos, you can do that too. Artwork mixes well with photos as long as the pieces are chosen with thought. Following the same principles, sculptural and mixed media pieces can also be placed in the same room as other kinds of artwork.
Custom Installations? No Problem
Sometimes an area just begs for a distinctive piece of artwork in an irregular size or pattern. You might spend hours searching in stores for the right piece with no results. If you know what you need for that unique space, you can save time creating your own canvas prints to match. The only surprise will be how good your finished canvas print looks when you see it with your own eyes. Canvas Press specializes in creating high quality canvas prints custom made just for you. Talk to Canvas Press's friendly and experienced printing and photography professionals today about how your custom canvas decorating ideas can be brought to life.
This article is written for Canvas Press. To find out more about Canvas Press' products visit www.canvaspress.com.