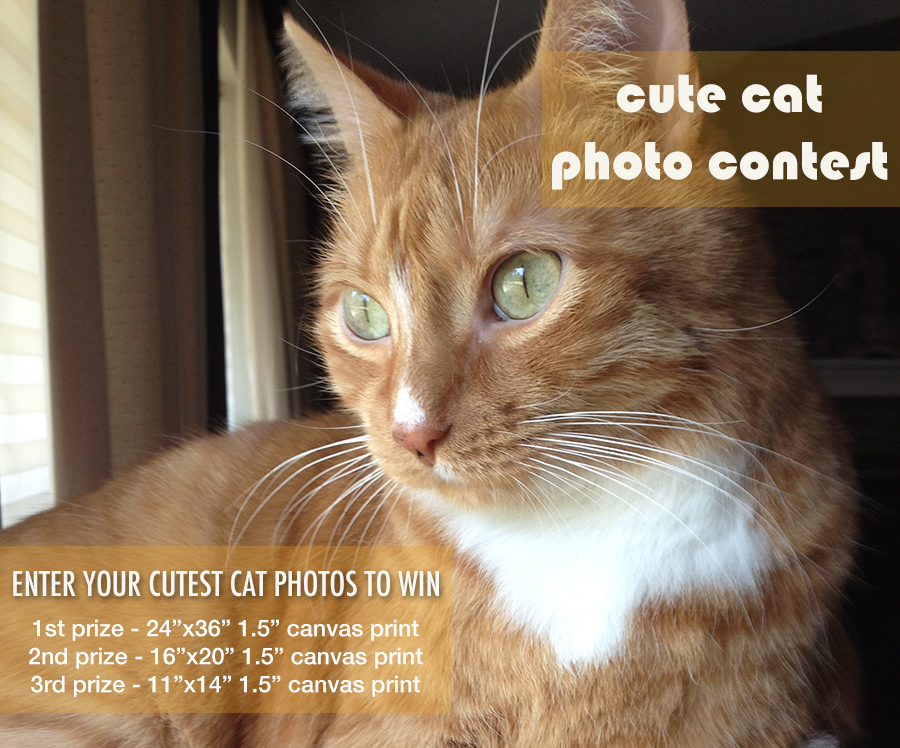 Cats. We know that this could be a divisive photo contest subject. There is a well known rift in this country of people who love cats and people who...dislike them for whatever reason. We think they are the perfect balance of cuddly, funny, and aloof...with a little narcissism mixed in there. To celebrate those feline personalities we decided to open up a photo contest specifically for cats. Dog owners, don't worry, you will get your chance soon. So if you happen to have a cat or two (or even twelve) then this photo contest has your name written all over it. Simply head over to our
Cute Cat Photo Contest
headquarters on our Facebook page to submit your photos into the contest. You can even enter via Instagram by using the hashtag #cpcutecat. Maybe your cat is the next Chewbacca cat or Grumpy Cat. The point is that your cat could be a star...you just don't know it yet. Capture them doing what they do best...that is usually just them being themselves. Lounging, pouncing, bathing, attacking, ignoring, nesting, climbing in boxes and bags...you know all of the things that cats do. The best photos will win one of 3 top prizes. Let me get to the nitty gritty of the contest here. Click on the following link to enter:
http://www.facebook.com/canvaspress/app_448952861833126
You can enter as many photos as you would like to the contest, just make sure they are all your property and not taken by someone else (see all rules and regs). You can enter your photos until Wednesday, February 19th at midnight (CST) Voting will begin on Thursday the 20th at 12:01am (CST) and will go through February 26th at noon (CST) To vote you will send your supporters to the same
Facebook page
where you submitted your photo(s) After we tally the votes, the top 10 with the most votes and 3 honorable mentions (chosen by the Canvas Press staff) will be judged (also by the Canvas Press Staff). The top three winners will be announced on Thursday, February 27th by 4pm. Here are the prizes:
First place will win a 24"x36" 1.5" canvas print & 30% off any order for a year.
Second place will win a 16"x20" 1.5" canvas print & 20% off any order for a year.
Third place will win an 11"x14" 1.5" canvas print & 15% off any order for a year.
We wish everyone the best of luck and we can't wait to see the photos that you enter.