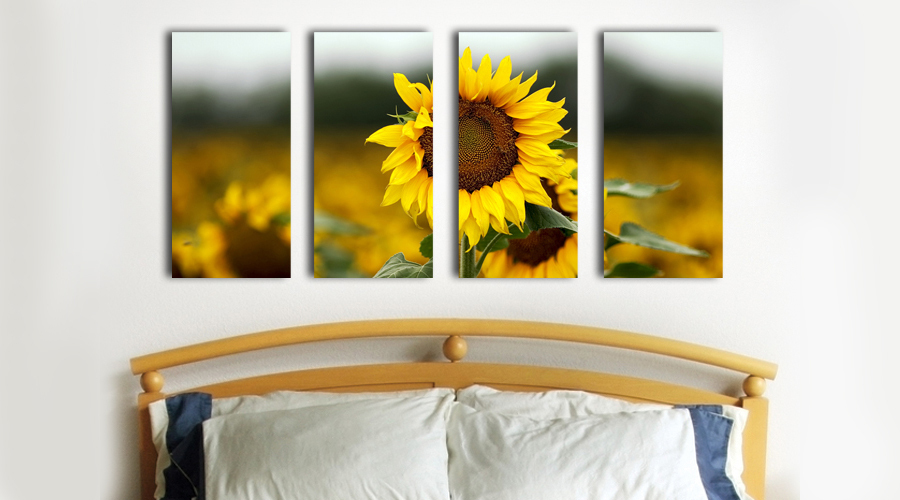 Are you looking for a way to add unique visual interest to your wall displays? You already know that canvas prints can allow you to be far more creative than store bought art, and here's yet another way you can add a magazine-worthy "wow" factor to your home décor: puzzle wall displays with canvas prints. Put simply, a puzzle wall display breaks one continuous image into several canvases. This pulls viewers' eyes in and forward as they recognize the image and gives a modern look to your wall display to compliment any décor style. Here are a few different ways to show off canvas print puzzle wall displays.
Horizontal Canvas Puzzle Art Display
Horizontal canvas print puzzles present the same image in several component "pieces," usually using three or more separate canvases. A simple horizontal puzzle would take an image and divide it into three equal parts – but you aren't limited to equal spacing, either! In fact a great deal of visual appeal can be drawn from using irregularly sized canvases to present the image. As you go larger with your wall displays you'll begin to see that each image stands on its own and as part of the whole, which is a significant part of the appeal of a puzzle wall display. Macro images of flowers, still life photos, and landscapes work particularly well in this format.
Vertical Canvas Puzzle Art Display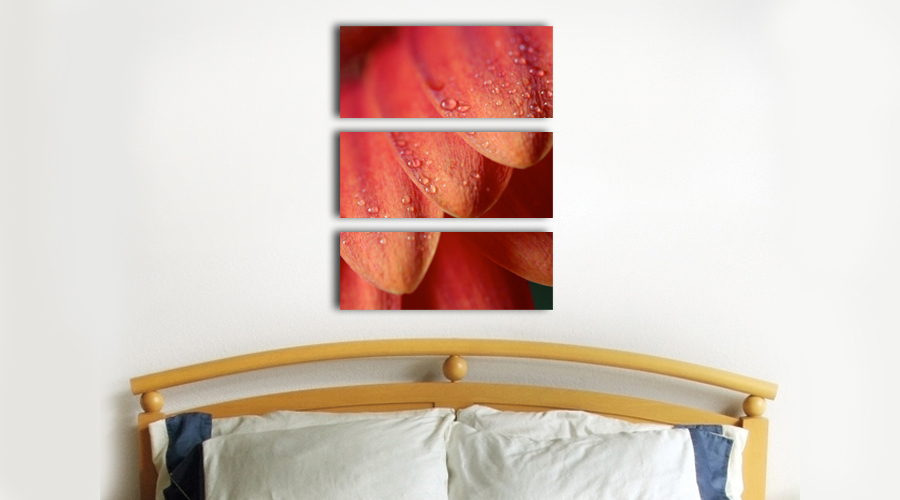 Vertical canvas print puzzles work the same way as horizontal canvas print puzzles, except the image is meant to be "read" from top to bottom rather than from left to right. Fitting subjects for this type of presentation include skyscrapers, close ups of sunsets, and pictures of trees as well as more abstract works of art. A vertical canvas print puzzle is particularly well suited for narrower display areas or areas where you want to include other works of art that compliment your canvas prints.
Offsetting Canvas Puzzle Art Display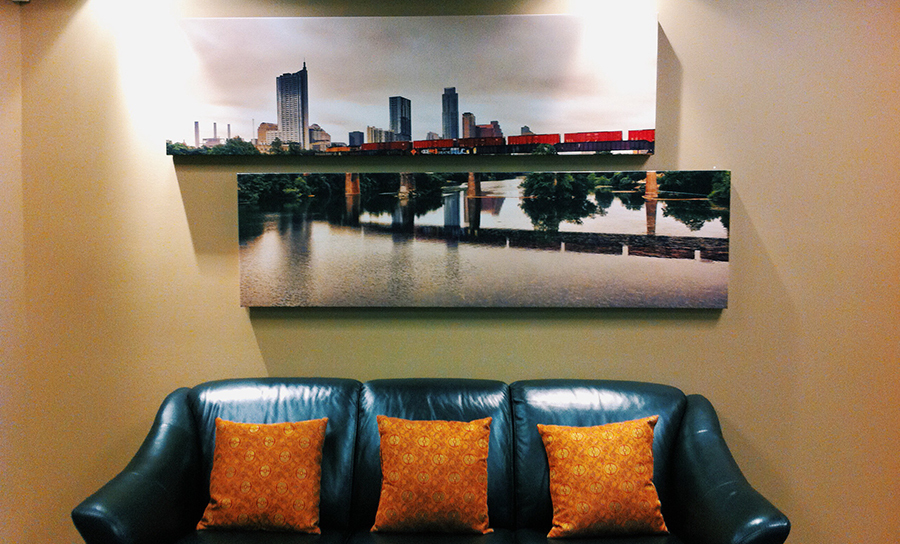 You can produce a distinctive look by splitting up your image in a way that produces offsetting canvas prints. An offset display is a little different from vertical and horizontal displays in that neither the vertical nor the horizontal edges of the canvases are in line. Instead, two or more canvases of the same dimensions are arranged so that each canvas below the starting point is a set distance away from the one above. By moving left to right and top to bottom, viewers "read" the image as a whole. This type of display works wonderfully with cityscapes and other modern subjects. You don't need to be a graphic designer or photography expert to create your own canvas print puzzle wall displays. Most photo editing software utilities include tools that can help you make the perfect display, and the experts at Canvas Press are always happy to help!
This article is written for Canvas Press. To find out more about Canvas Press' products visit www.canvaspress.com.