Are you thinking about taking the plunge and making photography a hobby? Congratulations, and on behalf of photo nerds everywhere...We would love to have you! You are in the Christmas Day phase of the hobby...buying all your gear. It is exciting and a little nerve racking at the same time because there are so many options out there. From what camera brand to go with to which lens or lenses should I buy...it can be a little overwhelming. One thing you should not neglect is what you are going to be lugging that camera gear around in. Your Camera Bag. Your camera bag is a very important piece of gear itself because not only will it house and protect your equipment, but it can also make a statement about your personality. Again, there are a ton of different options and brands of camera bags out there. But there are really only a handful of different styles and that is what you want to focus on. 1. The good 'ole shoulder bag - The tried and true bag used by camera enthusiasts and photojournalists for decades. This is a
Domke
bag.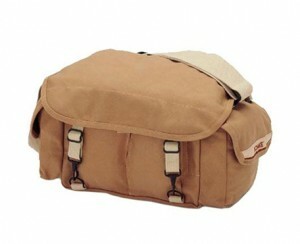 2. The messenger / satchel bag - A relative newcomer. The functionality of the shoulder back but a little more slim-lined. This is a
Crumpler
brand messenger camera bag.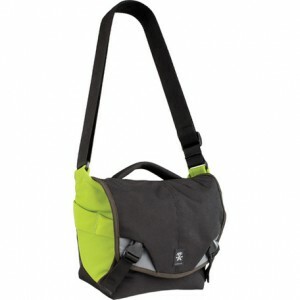 3. The backpack - If you are into hiking, traveling, or more active type photographers. This is a
Lowepro
camera backpack.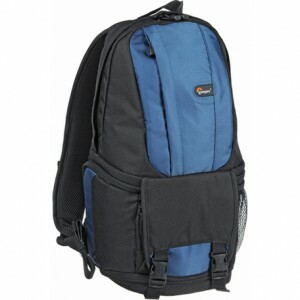 4. The rolling case - Slightly more professional. Great for traveling or for wedding and event photographers. This is a
Lowepro
rolling case.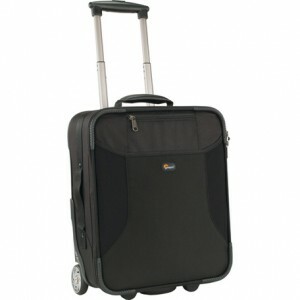 5. The waist bag - Yes, the waist bag is a distant cousin to the fanny pack. But, it will save your back and shoulders from seeing a chiropractor if you need to carry your equipment for long periods of time. This is a
Tamrac
waist bag.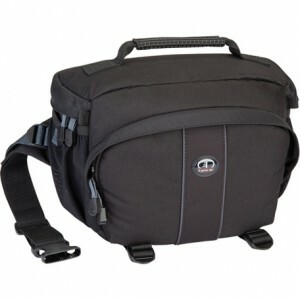 And ladies, you will be very happy to know that there are several lines of camera bags that are made especially to fit your lifestyle. Purses and satchels with a more designer look to them have gotten pretty popular these past 2-3 years. You may pay a premium price for them, but hey it can be a purse and a camera bag. So you really are getting 2 for 1 when you think about it. There are a few great brands out there.
Epiphanie
- I have met the owner (Maile) and she is super cool and I think offers a fantastic product.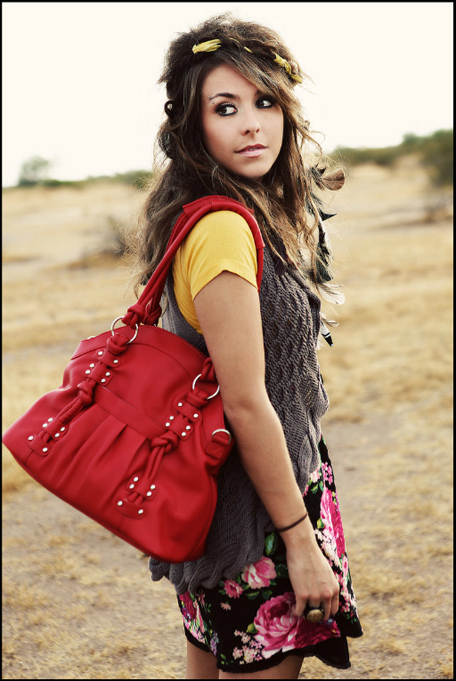 Kelly Moore Bags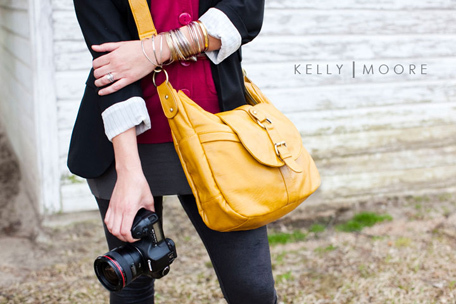 Jill-E Designs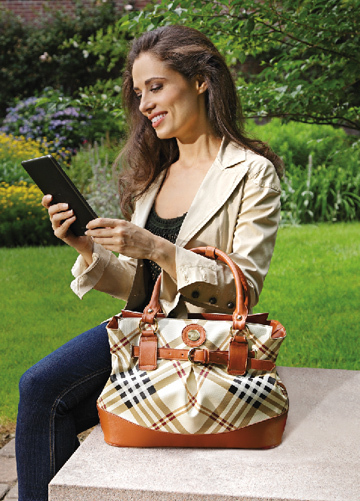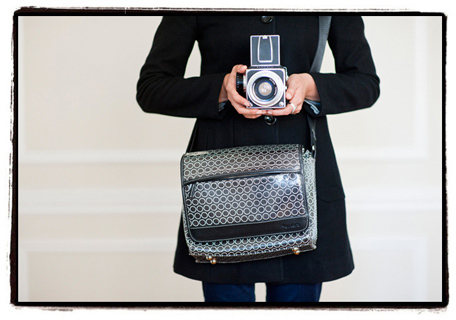 Now that you know the different styles of bags out there let me give you a few tips on what to look for in a good camera bag. 1. Excellent interior padding. (note: exposed foam will deteriorate over time and will leave nasty black residue on your gear) 2. Buy a little bigger than you think you need. You never know...you may need that extra room when you start expanding on your lens collection. This is also a good idea because there is nothing worse than trying to pry your camera out of a stuffed little camera bag and you end up missing a photo-op. 3. The ability section your bag based on your gear (ie moveable separators). 4. Made of durable material. Make note if the exterior is padded too. You may not need that option, but in case your lifestyle is a little more rough and tumble it is good for the bag to be able to absorb those shocks. 5. Accessibility - how quickly can you get into your bag and your camera and lenses without missing the shot. This is where the shoulder and satchel bags have an edge. You can quickly unbuckle and grab your camera as where a backpack you have to take off and unzip. 6. Comfort - This is where backpacks take the cake because you are dispersing the weight across two shoulders rather than one. 7. Style (the cool factor) - If style is important to you than don't overlook this important option. If you want to go really out of the norm than check out Etsy and look for some homemade camera bags. Then you will really stand out. There you go. Now you are in the know when it comes to buying the bag that your camera gear will live in. It can be a daunting choice so hopefully it was made a little easier or at least more bearable.