Just about everyone who has worked with canvas prints in the past knows how versatile this interior décor choice can be. It really is adaptable for offices, homes, storefronts and more. With several variations in content, dimension, sizing and framing available, there's so much to be explored within the world of canvas prints.
But if you have a specific task at hand, such as decorating a boy's bedroom, sometimes the ideas tend to get a bit stuck! Don't let the vast amount of possibilities with canvas intimidate your creativity!
Canvas Prints Design Ideas for a Boy's Room
If you find yourself in need of some more specific inspiration to use as a starting point, take a look at these ideas for designing canvas prints for a boy's room.
Animal Kingdom Photography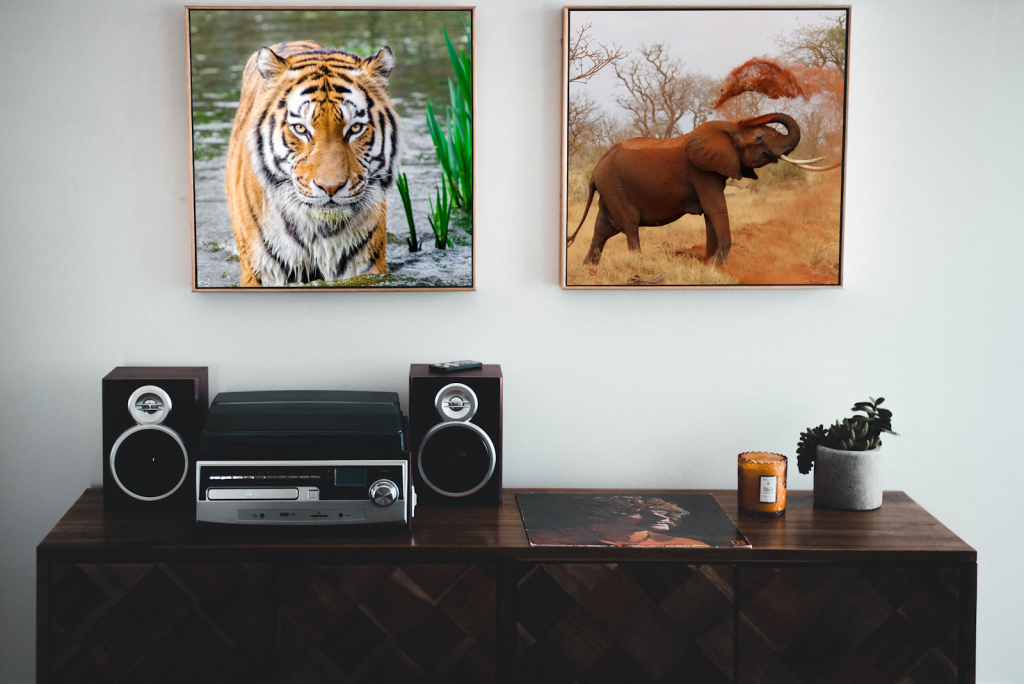 Photography is a fantastic resource for creating interesting canvas prints. Focus on a single genre, like the animal kingdom, and explore the images available. If you're really lost on where to start, begin with a simple search through photos of the child's favorite animals. Remember, you can always crop an image later to fit the particular dimensions of the canvas print that you have in mind.
When picking out a photo from the animal kingdom, try and capture an action shot, such as a galloping stallion, a kangaroo mid-kick, or a shark breaking the surface of the water. Action shots are often powerful, mesmerizing and inspirational – which can contribute in an excellent manner to creating the right atmosphere in the room. Sometimes a photo from the animal kingdom, such as a galloping stallion, can even serve as great starting point for creating an overall theme to be integrated with bed sheets, accessories, wallpaper and additional décor.
Nature-Inspired Graphic Prints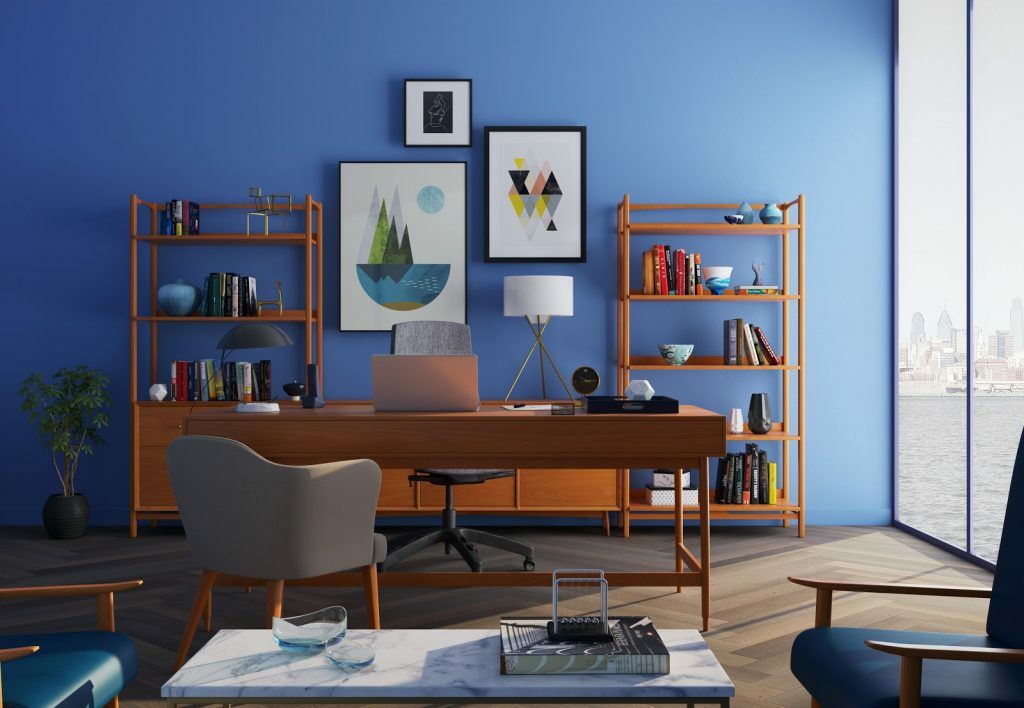 Similar to the animal kingdom, pictures inspired by other aspects of nature can also be transformed into the perfect canvas prints for a boy's room. Think about jungle images, such as waterfalls, vines, rainforest leaves and more. Remember, canvas prints are not limited to photographs. So if you find a great graphic print or pattern, it can be used to create the ideal canvas prints for a boy's room, too. Nature-inspired graphic prints are also practical, because they are timeless and can be used for years to come – even if that means they get shifted to use in the living room, bathroom, hallway, or other area of the home.
The colors found naturally in the wild are often rich and bold, which make for excellent color palettes in a boy's bedroom. Think about using these common nature-inspired hues – forest green, deep blue, rich brown – as pivotal color selections in the room design process.
Modern Prints in Different Colors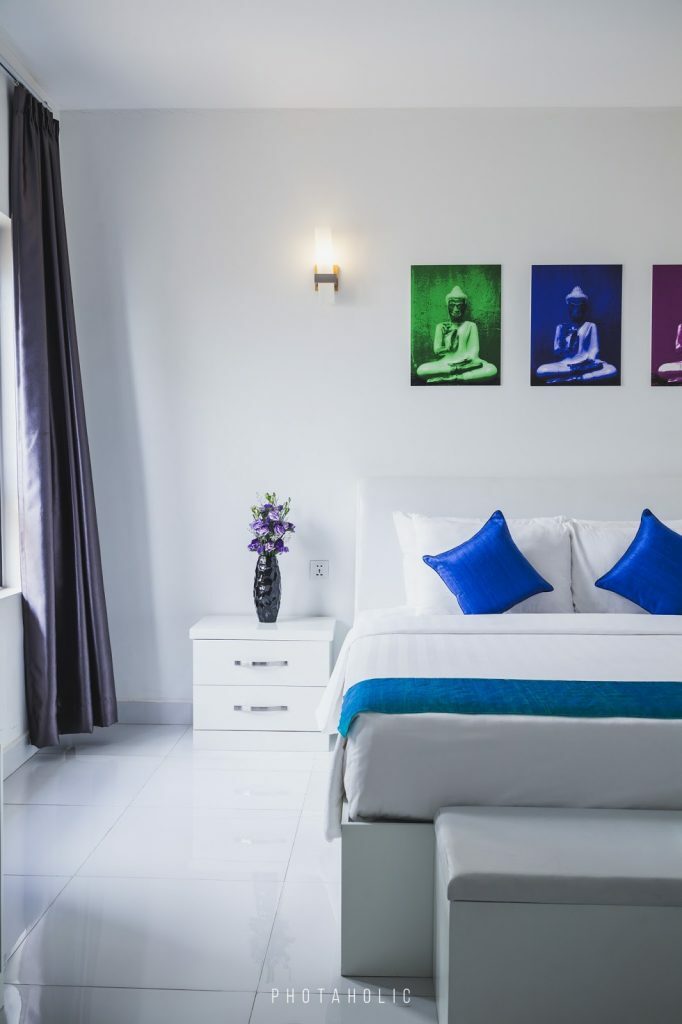 Another unique twist on canvas prints is the use of the same image printed across the color spectrum. Select one image that has clear-cut lines and a plain background. Then, apply various filters to this image so that it appears in a range of colors. Finally, arrange the series of canvas prints in an organized way for maximum visual impact. This means displaying them in a horizontal line, a vertical line, or a balanced square formation.
When choosing where and how to arrange these canvas prints in a boy's room, take inventory of the surrounding furniture and décor. A horizontal layout looks best when it is above another piece of furniture with a horizontal line, such as headboard or dresser. Likewise, a vertical arrangement presents nicely when lined up with something else vertical, such as full-length mirror or door. No matter what arrangement you decide upon, be sure the canvas prints are all matching in dimension so that the presentation remains organized.
Classic Car Prints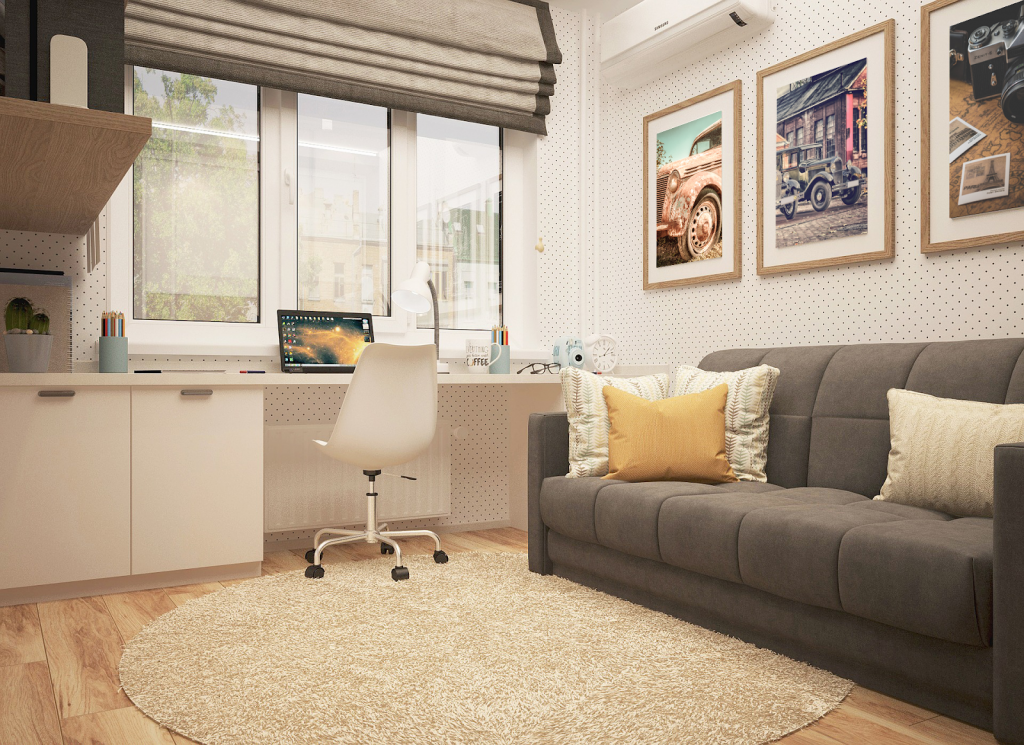 Another very popular trend, especially for teenagers, is having canvas prints that display classic cars. Whether these prints are graphic creations or photographs, classic cars feature interesting designs and visual details, making them a sure choice for interior décor. To add an extra layer of DIY to the project, check out a local car show that is scheduled to showcase a variety of models and take photographs of the autos you like best. One of these shots could serve as an excellent photo to transform into a canvas print.
To increase the artistic appeal, play with the color filters of the image to see if you prefer a black and white, sepia or color-focused setting. This can enhance the visual quality of the canvas print and serve as great inspiration for an interior color palette.
Song Lyrics or Book Excerpt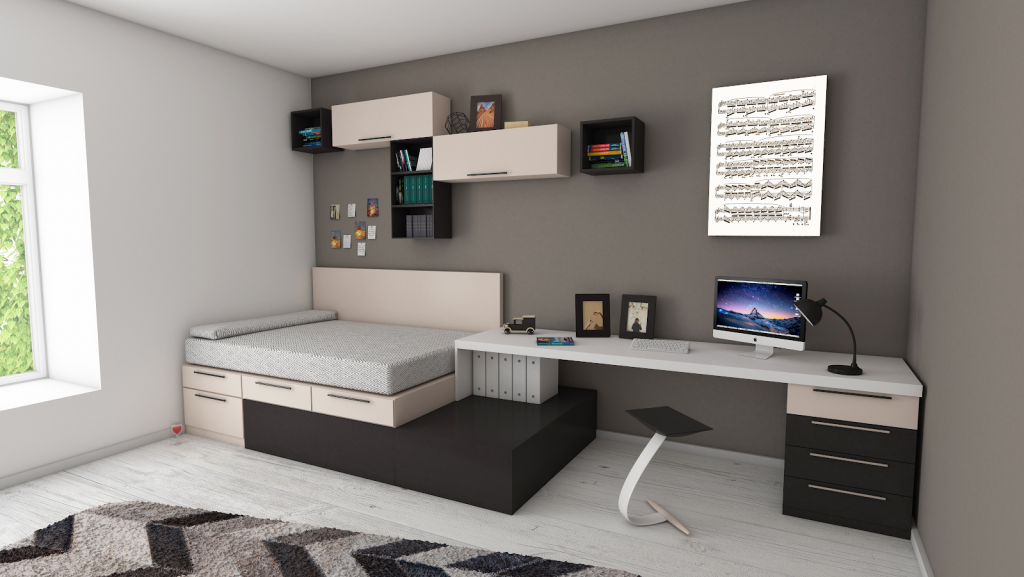 And finally, remember that canvas prints for a boy's room don't always have to revolve around a visual piece of artwork. Text can be displayed on canvas prints, too. Consider having your favorite song lyrics displayed on canvas and hung about the bed. Or, for the bookworms, pull the opening line from one of your favorite novels or a funny saying from a beloved character, and display it as a canvas print.
When it comes to using canvas prints for a boy's room, it can be helpful to use these ideas as a starting point.