When it comes to crafting the perfect home décor plan, there is no such thing as a one-size-fits-all approach. Don't make the mistake of choosing one item without considering all the different options available. Many home designers are now implementing fresh approaches towards common projects. One such area is within the world of canvas paper prints.
While many people prefer the traditional look of stretched canvas, one of the new approaches to canvas includes working with non-stretched canvas paper prints to achieve a fresh, light feeling with a classic material. It is a trend that is quickly rising in design communities, and it's no surprise why! Check out some of the variety of alternative canvas applications, along with some of the surprising perks that come along with non-stretched canvas prints.
Surprising Perks of Alternative Canvas Prints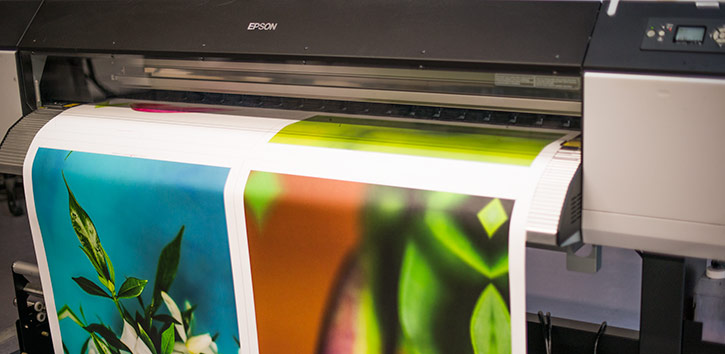 There are many classic advantages to canvas paper prints, but when opting for a presentation that requires non-stretched style, there are some surprising benefits. For example, creativity is a must when it comes to non-stretched canvas simply out of practical necessity to hang the design. Without a structured frame to rely on, designers are challenged to find creative alternatives for display, which means considering a plethora of classy clipping techniques, pins, and more. This provides another opportunity to explore creative options that can help capture the unique personality a piece is meant to share.
Another quite surprising benefit is the almost entire elimination of dusting duties. Because the surface area of canvas paper prints is smaller and thinner, there is very little space for dust to collect. This cuts down on time and upkeep necessary for traditionally stretched canvas pieces to stay in tip-top shape.
In addition, alternative canvas presentations can be excellent for capturing a minimalist aesthetic. The artistry of showcasing an image that is presented without heavy backing can be truly breathtaking. This streamlined artistic presentation can showcase a captured image in a way that other framing methods cannot.
Finally, non-stretched canvas paper prints tend to be much easier to handle and store, because they take up less space and are much lighter. This can be a great advantage for individuals working with a limitation of space, like a small apartment or studio. Canvas paper prints are a breeze to swap out, rearrange and keep in storage.
Non-Stretched Canvas Prints with Visual Framing
One method to help non-stretched canvas prints really stand out is to include a thick, plain border that frames the image. This is typically included on the same sheet of canvas for total continuity and is made up of one or two inches of blank space surrounding the image. While this blank space acts as a visual border to draw the eye towards the subject matter, it does not have the heaviness that is inherent to physical frames or thick stretched canvas prints, which means it can help images feel lighter in the room for an ethereal aesthetic.
Collage with Canvas Paper Prints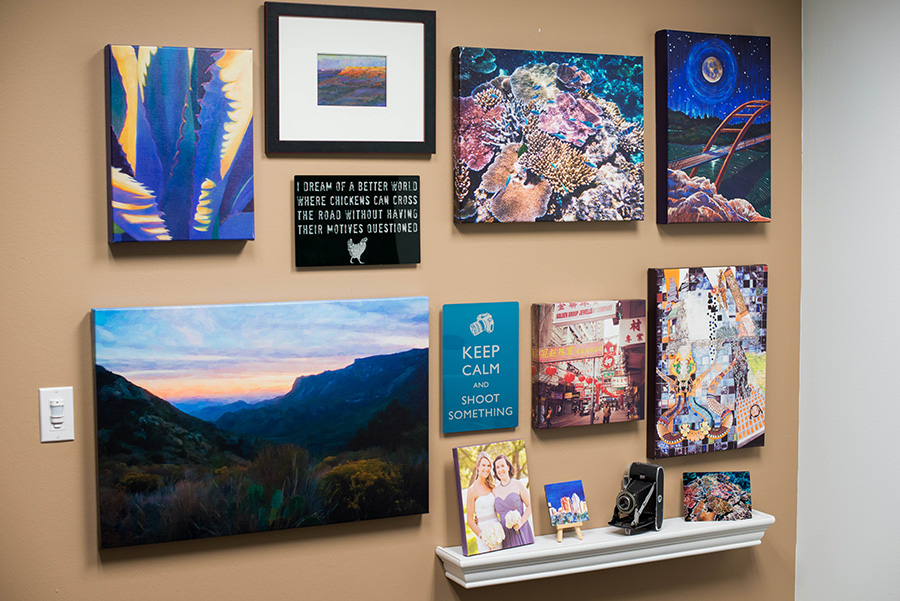 Another option for showcasing canvas paper prints is a collage. While traditional collages tend to attach multiple images in a linked approach, canvas paper prints can maintain their fresh, modern aesthetic by arranging them separately with multiple mounting types. This allows each image to be presented independently, while still existing as part of a collection. Creating a collage with canvas paper prints has become a huge trend with interior designers looking for a fresh way to present a traditional, well-respected medium like canvas.
Whether you have already decided on using canvas or not, be sure to consider all the options that are available, including non-stretched canvas prints and the installation of canvas paper prints as a collage or clip format. These rich selections allow you to be the chief designer and create the perfect arrangement for your home.