Using canvas as headboard décor has skyrocketed in popularity—and for good reason! There are so many advantages to this creative approach to bedroom design, including affordability, personalization, and ease of redecorating, to name just a few.
The great thing about featuring a canvas headboard design in your home is that the possibilities are endless! Basically any bedroom can be enhanced with the use of canvas as a headboard—the master bedroom, guest rooms, kids rooms, newborn crib areas, and more. Canvas prints are customizable, and they are featured in a variety of shapes and dimensions. As long as you can imagine the design, you can create it for your home!
Looking for a place to start? Check out these 5 ideas for designing canvas prints to be used as headboards. You'll be creating the perfect bedroom design for your home in no time!
1. Wedding, Couple or Family Portrait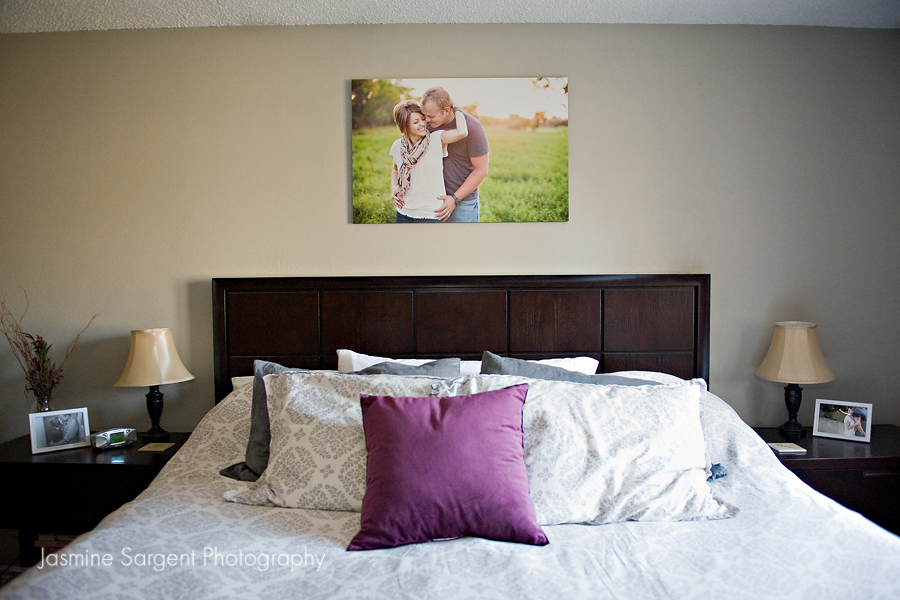 The home bedroom is a personal space that is often associated with calm, rest, peace, and comfort. So it only makes sense to mark the area with a beautiful portrait of those who make up your home. Young couples often opt for a professional photo from their wedding or engagement shoot.
Those with growing families tend to prefer a full family portrait, including children and pets. Using a family photo printed to canvas as the headboard creates a loving space that feels personal and comforting.
2. Custom Quotes
One of the greatest qualities of canvas used as headboard design is that it's customizable. Consider adding your favorite quote to the canvas headboard to start your day with wisdom and inspiration. Play around with different fonts and backgrounds to achieve a style you love.
3. Sleepy Time Photo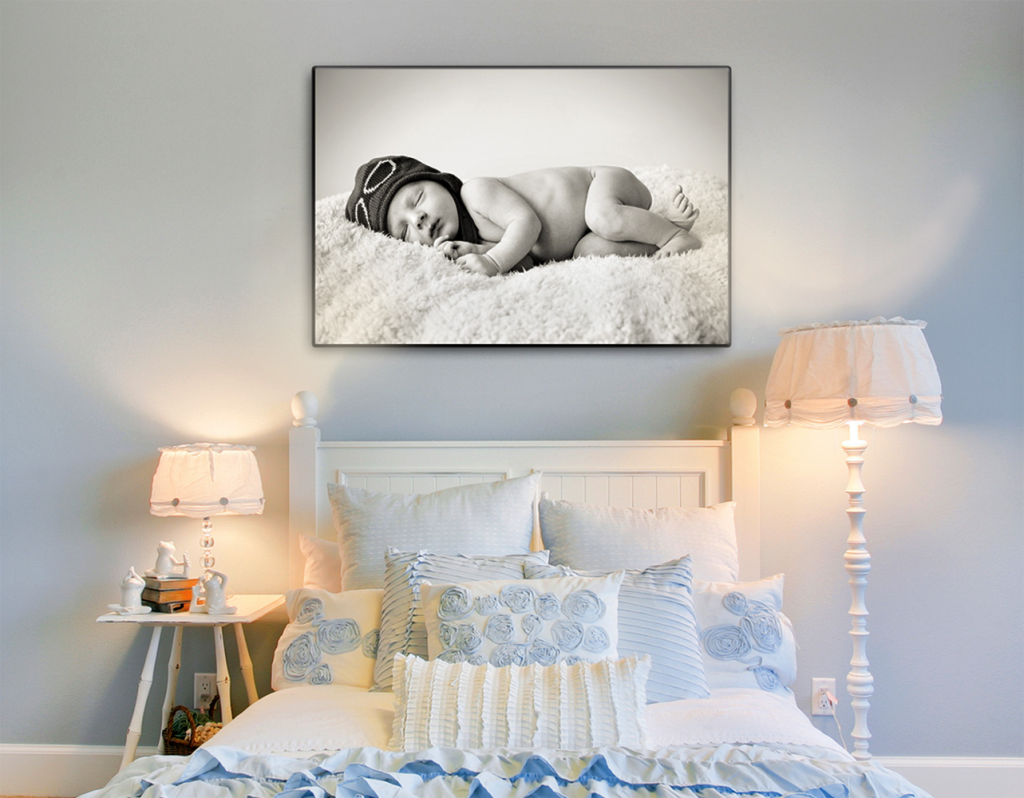 Image: https://www.markstevensphotography.com
A common theme for canvas as headboards above newborn cribs and toddler beds is a snapshot of the little one sleeping soundly. Maybe it's wishful thinking, or just maybe this imagery is the exact encouragement your little one needs for falling asleep on time! For a stylish aesthetic, try using the help of a professional or amateur photographer who can help you stage the perfect sleepy time shot.
4. Black and White or Coordinated Hues
Don't forget that your canvas headboard is a significant part of your entire bedroom design! Sometimes photos have a plethora of colors, making them difficult to match to surrounding bedroom décor.
Try using a black and white photograph that will match any bedspread. Or, consider the design palette of your bedroom and select a photo that has similar color tones. Remember, if a photo isn't quite perfect, you can apply a variety of filters that will slightly alter the brightness and tone of the image.
5. Segmented Arrangement with Multiple Canvas Prints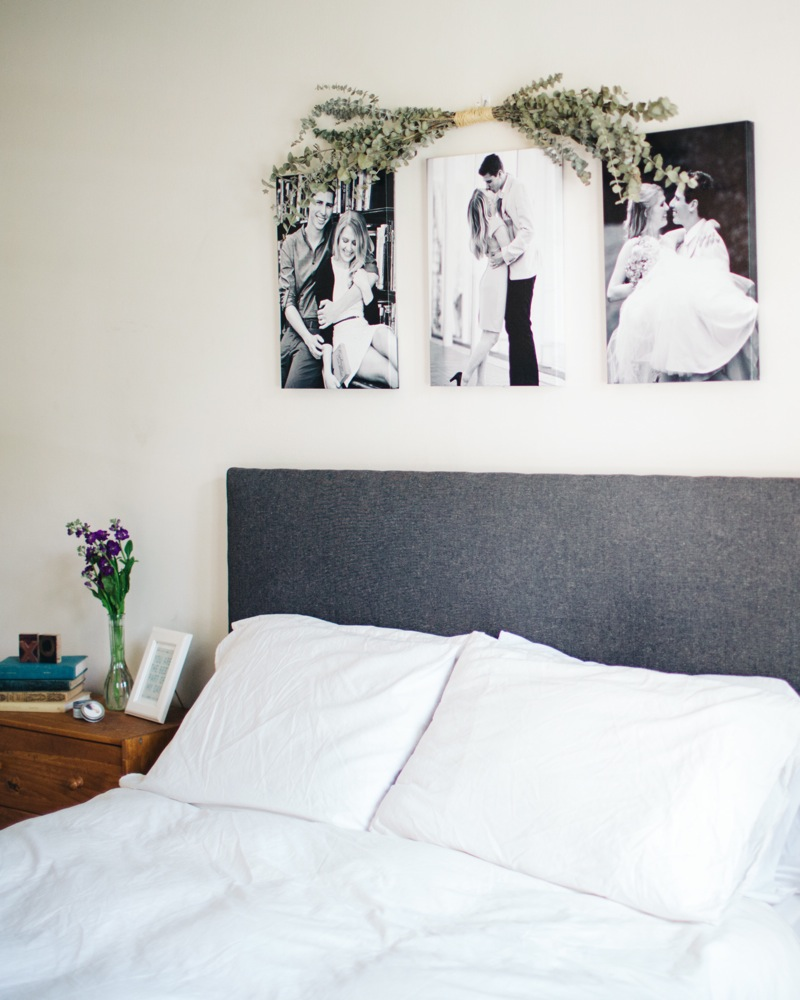 Image: http://cdn.theeverygirl.com
Another stylish alternative to using canvas as a headboard is to go with the segmented approach. Instead of using just one canvas print, try arranging a small series of three or four canvas prints for a different effect.
Some designers like to segment a chosen photo across three canvases for an artistic appeal, leaving a small gap between each canvas on the wall. Others prefer a collage-style approach, selecting three individual photos that have a related theme, such as a wedding or family portrait session.
Choose three canvases of identical dimension for a rigid, structured look, or try using two smaller canvas prints on either edge with a larger print centered in the middle. Experiment with different segmented arrangements to find the best canvas headboard style for your bedroom.
Achieve Customized Style
There are many exciting styles you can create when working with canvas prints. When used as part of a creative headboard design, canvas is a material that gives you the ability to perfect your bedroom layout by making it your own unique oasis. Enjoy the creative process!