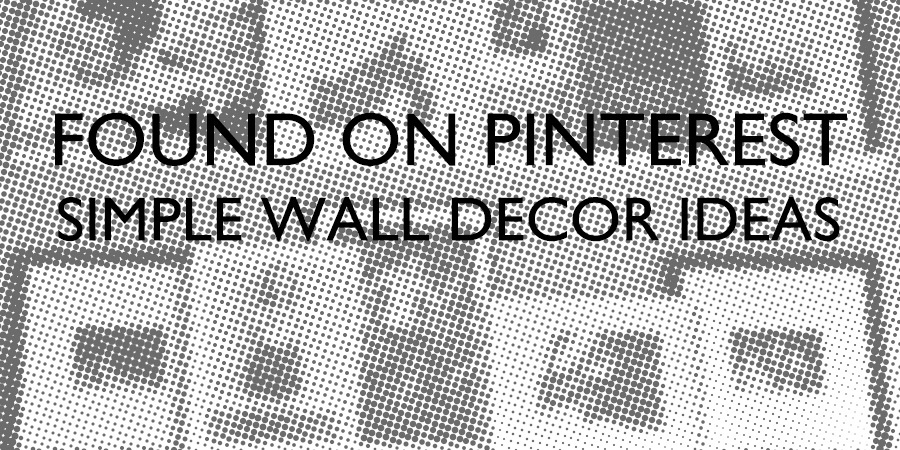 Is there anything that can't be found on
Pinterest
? As a source for decorating ideas from small to large Pinterest can't be beat; not only can you find decor ideas to fall in love with from all over the world but you can also collect them for future reference on the same site. We love Pinterest too, and thought we'd share a few of our favorite creative wall art decor ideas we have found while pinning with you.
Create a Double Photo Ledge for Your Photos and Canvas Prints
Open concept homes provide a unique dilemma for those of us who love to display photos and artwork. The number of empty walls in the house drops dramatically. A great solution we found on Pinterest is building a double photo ledge to display some of your favorite photos. Choosing a wall that already has some lighting nearby is an added plus to help illuminate your canvas prints and framed photos. They make photo ledges in all types of materials and colors so you are sure to find one that fits your style. Check out the pin originally from
chrislovesjulia.com.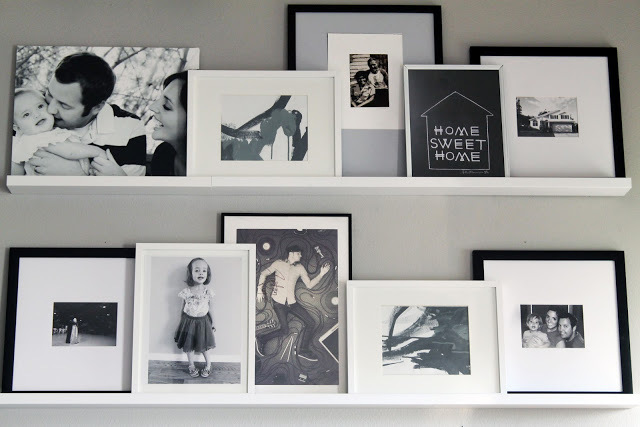 Round Out Awkward Corners
Awkward corners like the one shown in this
pin from iheartorganizing.blogspot.com
can be difficult to deal with, though this one is an extreme example. Large home organization and supply stores might have shelves that fit like custom at a fraction of the cost and we love the idea of using these shelves to prop up artwork that otherwise couldn't be hung in the space.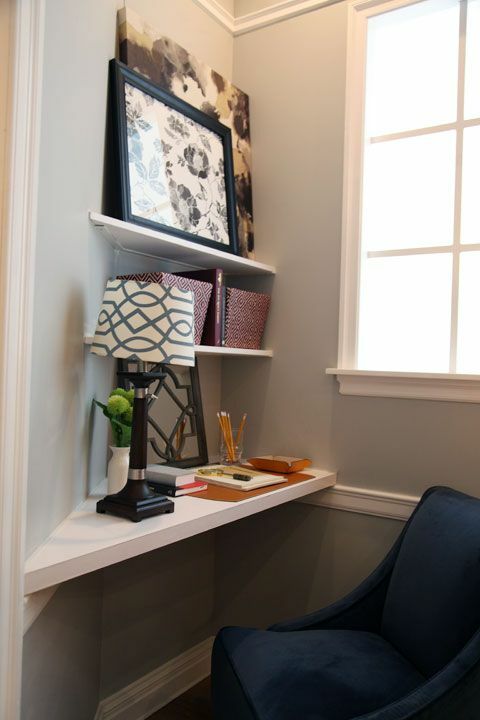 Use Cut Outs to Plan a Gallery Wall
There are a few different ways to plan a gallery wall to make sure that everything fits, but using tissue or construction paper to trace the sizes and play with layouts might be the best way we've seen to play around with arrangements before committing. This
pin from ourhomesweethome.org
shows this method in action before any holes are put on a freshly painted wall. You can also check out our video on
how to hang a wall collage
using one piece of paper taped together.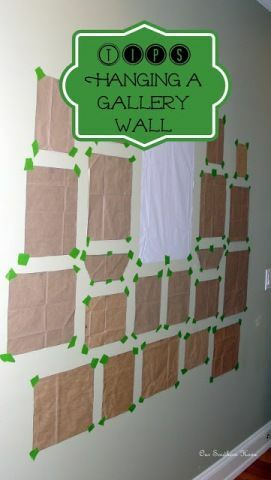 Mix Media in Gallery Walls
On the topic of gallery walls, how about the interplay of different types of prints
in this pin
? Using word quotes, family photos on canvas, and a couple mixed media pieces together works here with complimentary colors and the theme of love and family. The positioning of the gallery wall incorporates the sculpted lamp and candle holders on the table below as part of the overall display for a cohesive look that fits the space perfectly.

Fixing The Wall TV Dilemma
Wall mounted flat screen TVs have become the norm in many homes but that doesn't make it any easier to decide how to handle the wall décor in the room. This fun group of solutions in a
pin from bydawnnicole.com
shows how to make a wall-mounted flat screen blend with a gallery wall in modern, retro, and more traditionally themed rooms. With a little planning, the wall around your flat screen won't need to be left blank!