Tired of traditional holiday family pictures? Even your dog looks un-amused in such photographs. Try adding a twist to your traditional Christmas pictures with these exciting portrait ideas this Christmas season.
Head Out Outdoors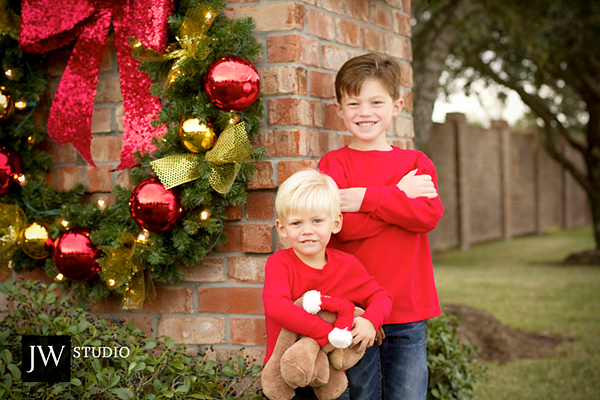 Christmas portraits shouldn't be limited to posing in front of the Christmas tree or in your living room amidst all Christmas decorations. The outdoors, even your own front yard, offers incredible chances for memorable clicks. Nature provides wonderful backdrops to form a winter wonderland for holiday family pictures. Decorate your yard with Christmas lights, wreaths and bows and a snowman and dress up the family in red, green, black, white or silver. Have them sit on wrought iron benches or kneel on the snow or even on a wagon decorated with Christmas lights and bells.
With A Boxed Surprise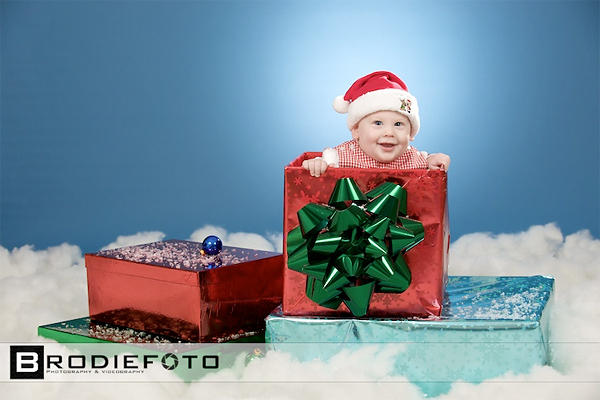 If you have a new baby in the family, a toddler or a small pet, you can incorporate them in your holiday family pictures in exciting ways. Place them in a box near the tree with the top open. Surround the family members around the box with a surprised look on the face while opening the box. The baby is sure to give natural, adorable expressions when he/she would see everyone looking down at him/her at the same time. Such staging along with a few natural shots of the family will make great holiday pictures.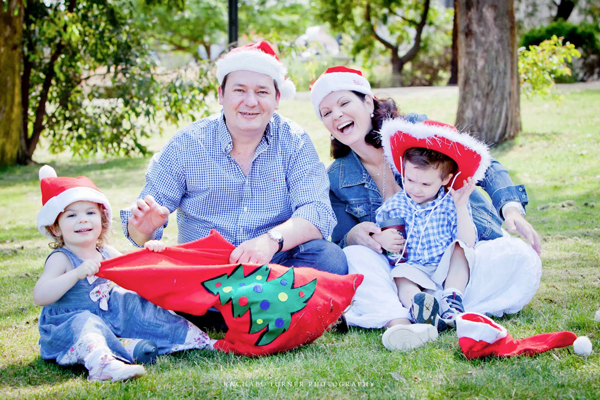 Candid Shots Of Greetings
Christmas is a time when families come together to exchange gifts, eat delicious meals and have a good time. Candid shots of the moment when family and friends walk in through the door and greet each other would serve as cherished memories. When people haven't met each other for a long time, the emotions and expressions are quite exuberant. You might be able to even capture secret kisses under the mistletoe.
In The Christmas Spirit With Your Pet
The most boring portrait is the one with the family seated on the couch and the dog sitting in the middle on the floor. Add a twist to the picture by dressing the family members in Santa hats including the dog. Let each family member hold a sign that says
naughty
or
nice
. If you have a sleigh or sled, you can dress up your dog as a reindeer. If you have one more than one dog, then that would be great. Put reindeer antlers on your dog and position him/her in front of the sled. The rest of the family dressed up as Santa and elves can pile up on the sled. Be sure to click soon because your dog might get anxious.
Christmas Morning In PJs
Christmas mornings are usually filled with the excitement of unwrapping gifts and the delicious breakfast. These can make cute family holiday pictures around the Christmas tree when kids are exhibiting a range of expressions while opening their gifts. Mums busy in preparing breakfast can pose for a picture or two. The entire family in PJs can pose on a red couch in their snow covered yard too. Photos Courtesy: The JW Studio -
http://www.thejwstudio.com/
Brodie Foto -
http://www.brodiefoto.com/
Photos with Rachael -
http://photoswithrachael.blogspot.com/
And if you are into cross stitching you can get the pattern in the featured photo on the home page at:
http://www.craftsy.com/