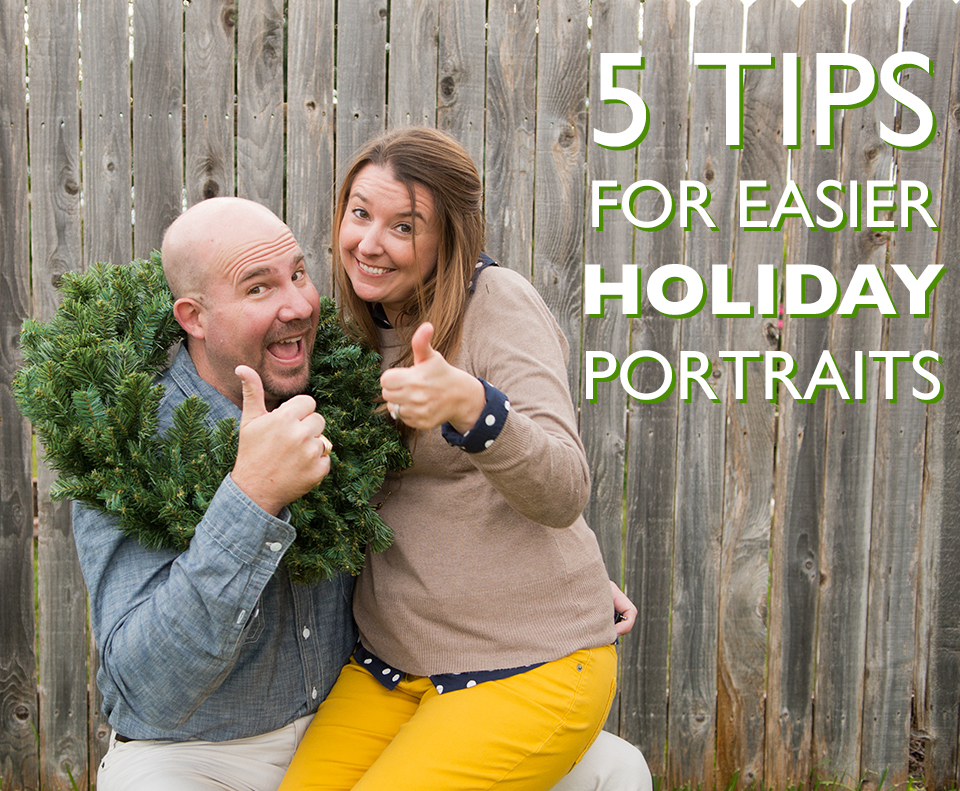 When the temperature starts to drop and the leaves start to change color you know it is time to start thinking about this year's Holiday family portraits and photos. These annual portraits are used to update that family photo wall and in Christmas cards to send to relatives. This is a fantastic tradition that helps keep a unique family history to look back on for Seasons to come, but it is also a stressful time with packed schedules and timelines. We, at Canvas Press, have come up with a 5 ideas that will make tackling holiday portraits a little easier this year.
Deciding on What to Wear
That seems to be one of the biggest questions from the heads of the family (aka Mom). What should we wear for our annual family portrait? Should we go with a casual or a dressy vibe? What colors photograph the best? Trust me…as a professional photographer for the past fourteen years I have heard all of these questions multiple times. Here are a few of my suggestions.
Take a look around your house to help you determine your style. After all, this photo may end up as a canvas print somewhere in your house. Does your home décor lean toward the modern, traditional, country or casual contemporary? Take a cue from your furnishings.
What is your family's personality? You may be an on the go group going in a thousand directions so maybe a casual wardrobe would be best (and by casual I don't mean sweatpants and a sleeveless shirt).
Color…the big question. Don't be afraid of color and no, not everyone has to match perfectly. For example, if you decided that browns and blues were going to be your colors. Then each person in the family can have a different shade of those colors. Matchy-matchy has been done to death and you want your portrait to stand out from everyone else.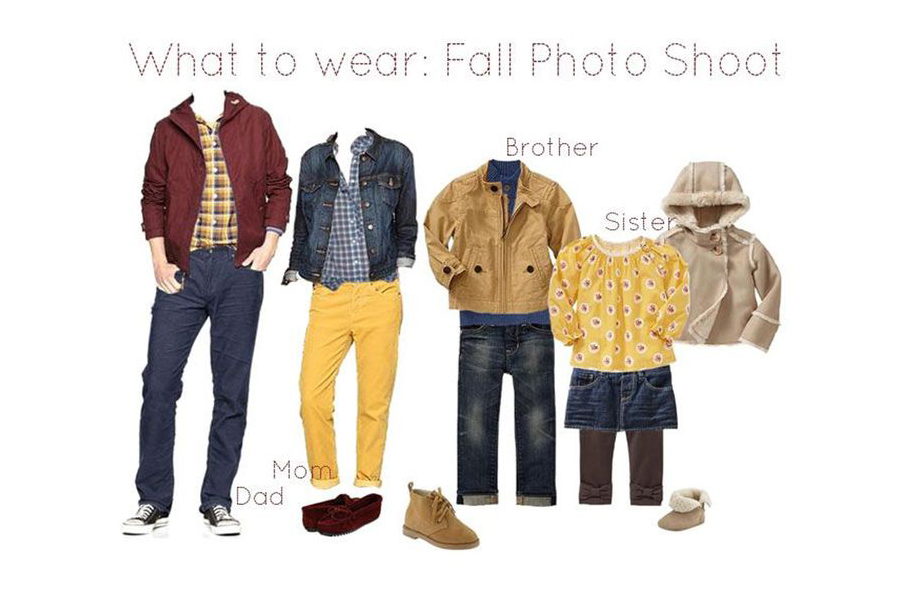 Pinterest is a great place to find portrait wardrobe inspiration. This led me to Jillian Renee Photography's site.
Change of Scenery – Downtown Urban or nature Park?
Do you feel like you have been taking the same portrait in the same place every year. Now is your chance to mix it up. Maybe your portrait this year is a series of portraits in the spirit of "A Day in the Life of My Family". Take the family to a pumpkin patch, a Christmas Tree farm, or an outdoor market. Go earlier in the morning or just before sunset to capture the best light. Think about capturing different details of the environment to enhance a multi-photo collage (take different shots of the pumpkins or the turning leaves, or even your family walking through the market). The "Day in the life of" theme gives you a wide variety of photos to choose from when picking your photos from the Christmas card. These photos would also translate well to a canvas photo print collage in your house too…just a thought.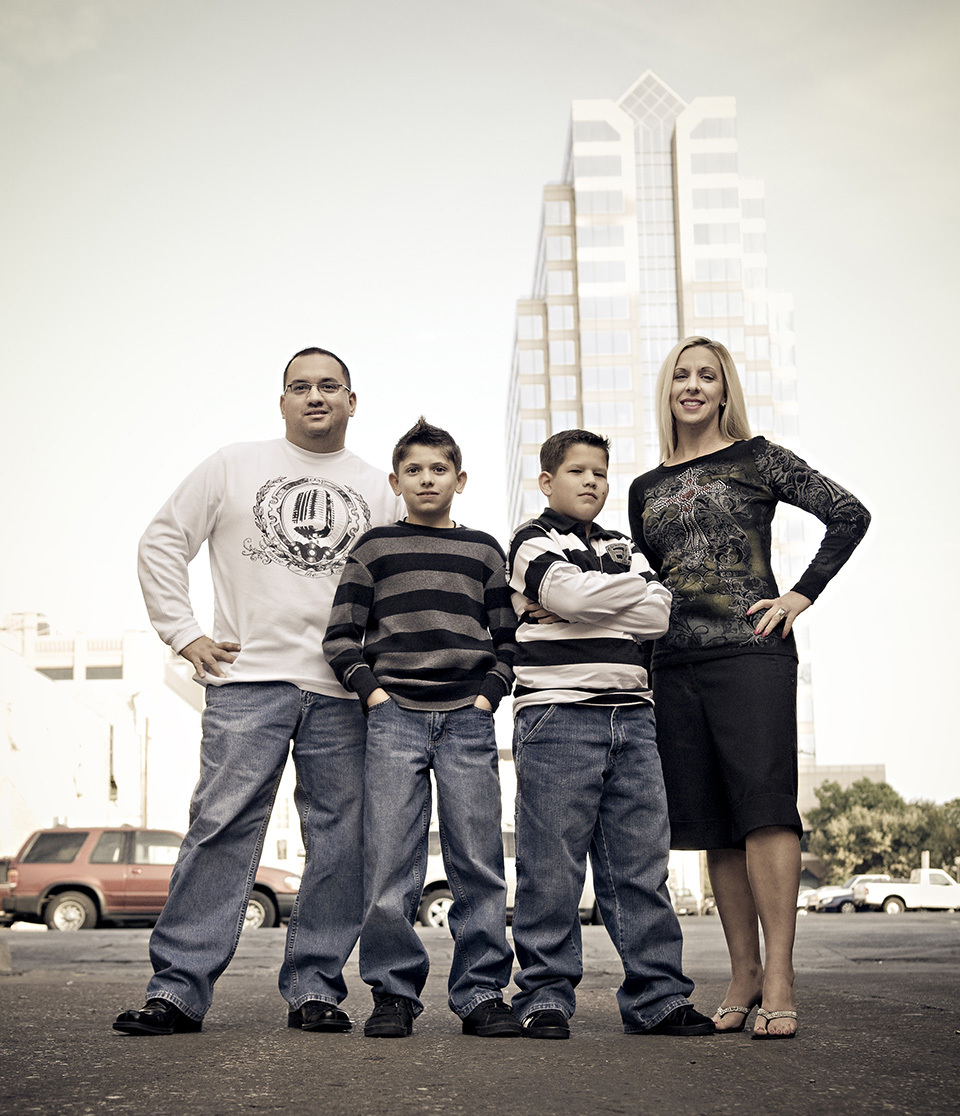 Playtime
Capturing your family at play is another way to show off the fun and adventurous side of your family. Take a favorite activity and run with it...literally. Having an experienced photographer to photograph your play time can be beneficial. The goal would be to get a good mix of action of the group and individuals plus regular group shots. Here are just a few ideas for family playtime photo shoots.
Use all those fallen leaves to your advantage. I know they are a pain to rake up, but do as Snoopy does and play in them! What says fall portrait better than a family jumping into a freshly raked pile of leaves and throwing those leaves up in the air. Not only are you creating a unique portrait but you are also creating family memories that will last a lifetime. You will just need a tripod to set the camera on and self time the photos or have a friend to come and click away while your family plays!
Play a little backyard football. Or find an empty field to play in. Your wardrobe can be from your favorite teams. You or your photographer can take multiple shots of everyone playing and then several group shots after (complete with grass and mud stains).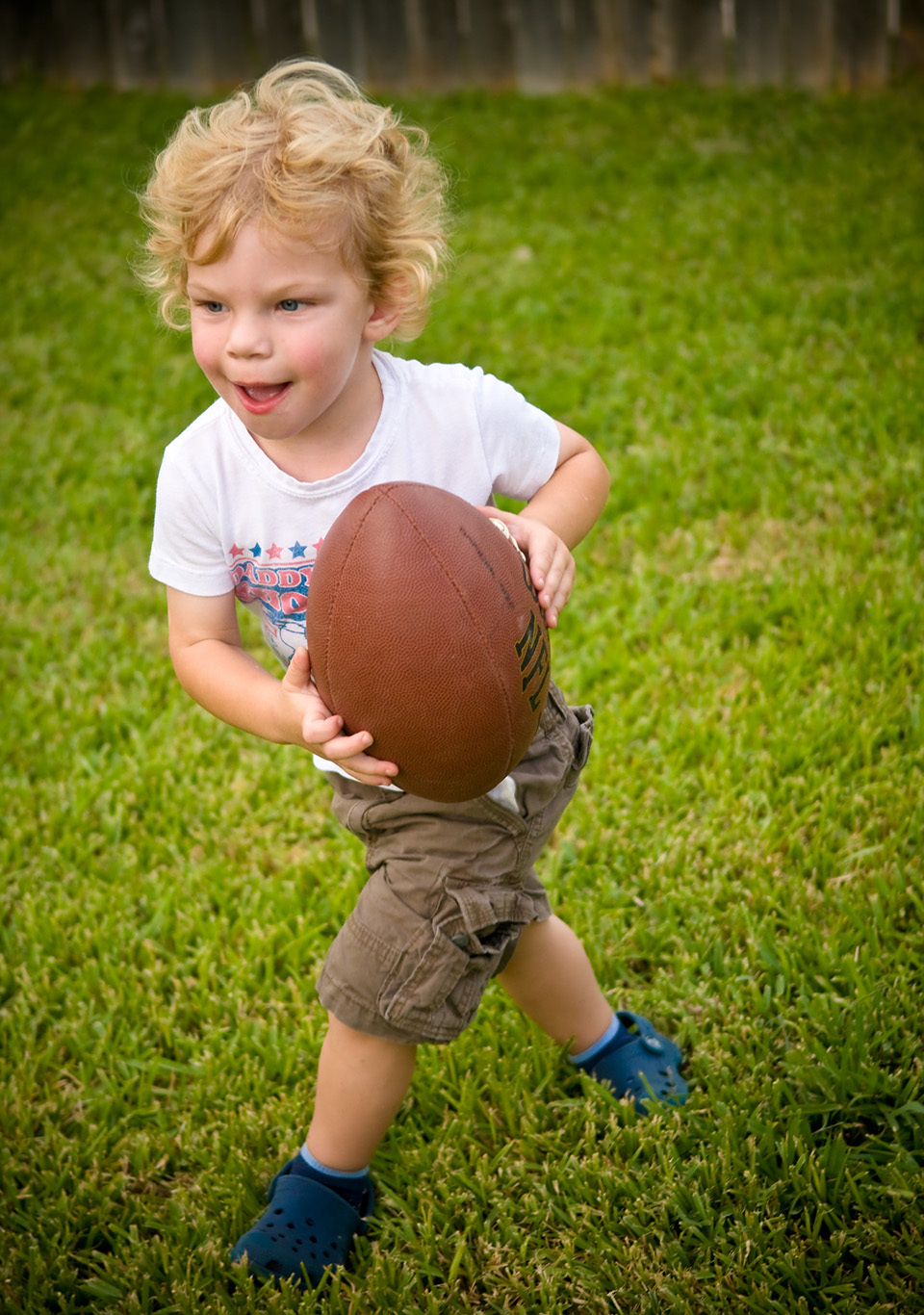 Humor is a recipe for memorable photos
Don't take yourself so seriously. I know we all like to have a photo where everyone is in a nice organized pose and everyone is smiling and looking at the camera, but I say throw that out the window once in a while. Instead opt for a fun (even silly) portrait. This especially works well with families with young kids. Feel free to use props, play dress up, or just have a tickle-fest. Sure, everyone may not be looking at the camera but the photo tells a better story about your family. These types of images often look fantastic as a large canvas print in your home which helps you remember those great memories.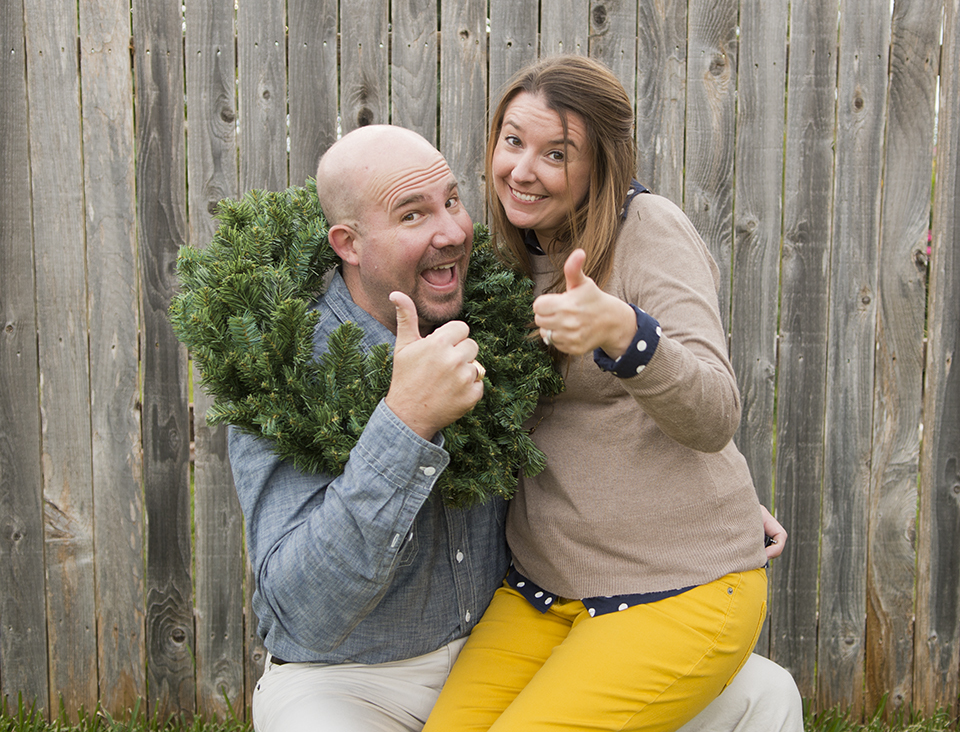 Take a trip
Your family portrait doesn't always have to be done in town at your local park. Fall is a great season full of camping, football games, and road trips. Take advantage of a road trips by bringing your camera and a tripod…or just find something to rest the camera on for that great travel portrait. These photos say "Look where we went this year!". So, if you are the adventurous family, one of these portrait ideas might fit you to a tee. Whatever you decide, you know that Canvas Press is here to help you along with way in case you decide to transform your next set of Holiday family portraits and photos to canvas. We specialize in printing your photos on canvas and delivering the highest quality product and giving you the customer service you deserve. You can find us at
www.canvaspress.com
.