A big canvas print adds color, depth, and interest to any room of the home. Rather than a flat, glossy photograph, canvases have a richness of texture and depth of field that instantly dress up the room and wall they're positioned on. Best of all, it's easy to create big canvas pictures out of nearly any photograph or image. Check out these 21 large canvas art ideas to help spark your creativity and find the right image for your home.
1. Photos of Your Favorite Hobbies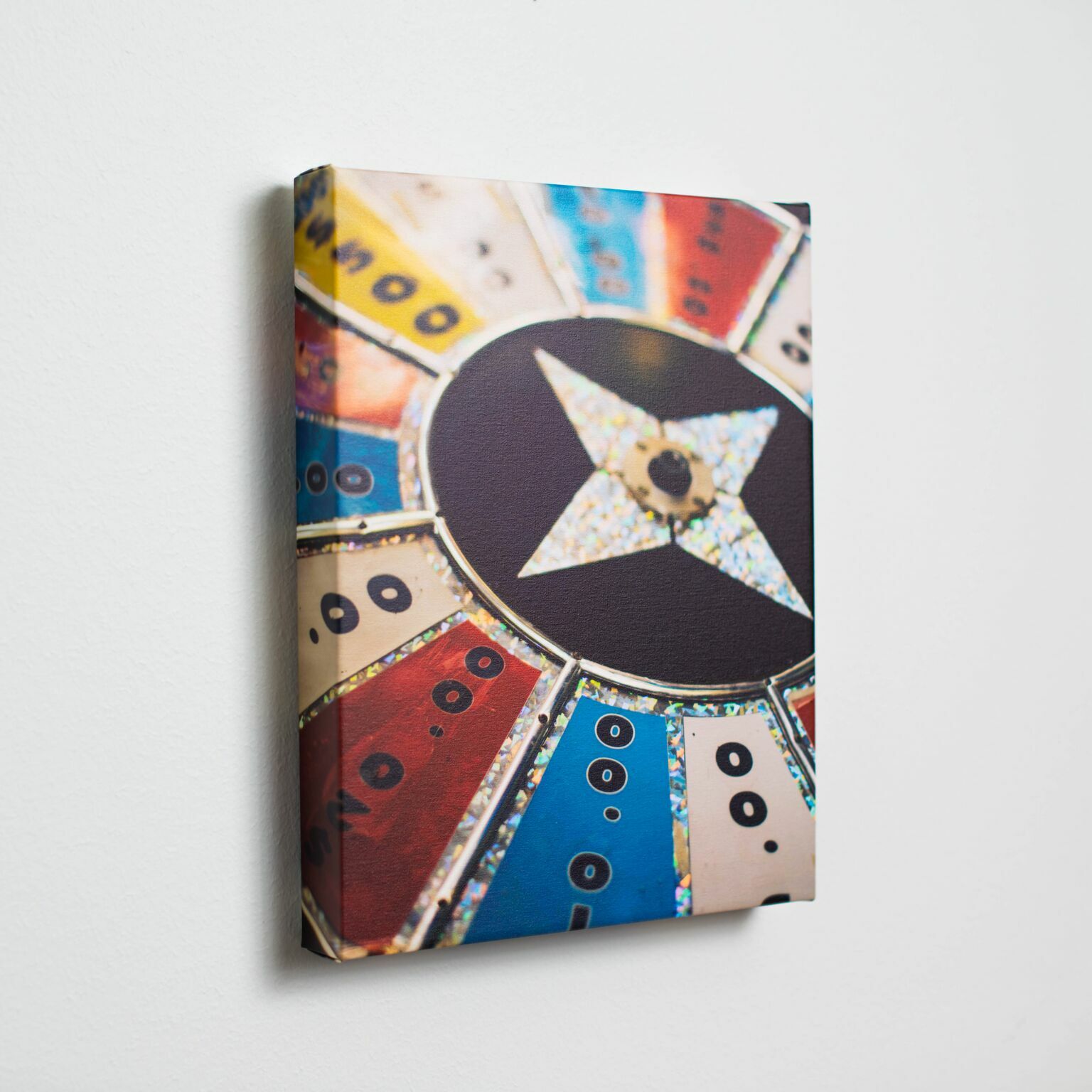 Let your walls reflect your passions by creating big canvas pictures that show what you love the most. Take some close-up images of things and places that you spend the most time with and on. You can make them as personal or as generic as you like, showing off little details that can help recall the hobby and what it means to you.
2. Show Off Your Personal Photography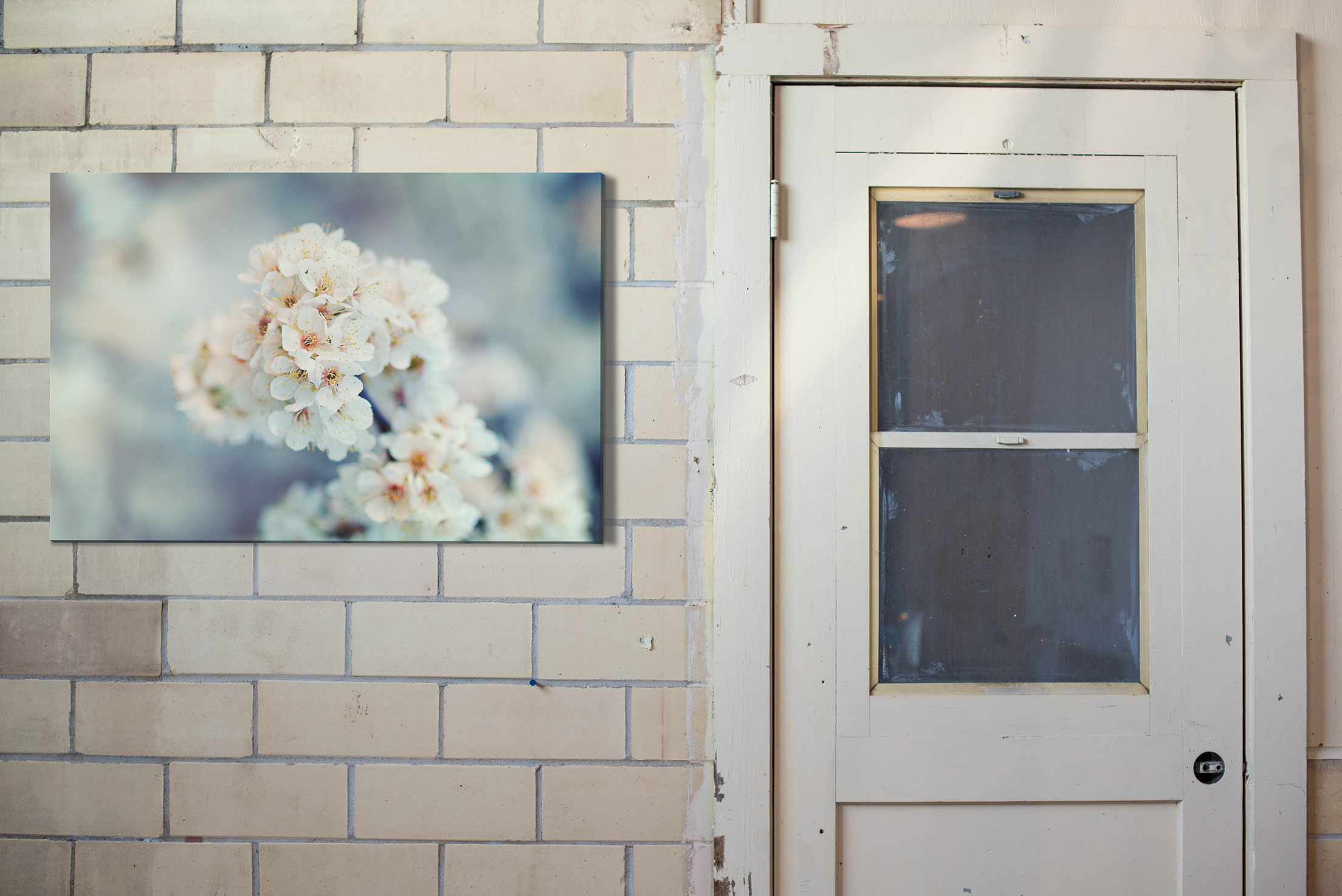 Everyone has a camera nearby them these days with digital images being easy to come by. So, if you happen to take a photo or series of photos that really stand out, consider having them made into big canvas wall art. These personal touches are often just what a home needs to bring décor together.
3. Photos of Favorite Trips and Vacation Spots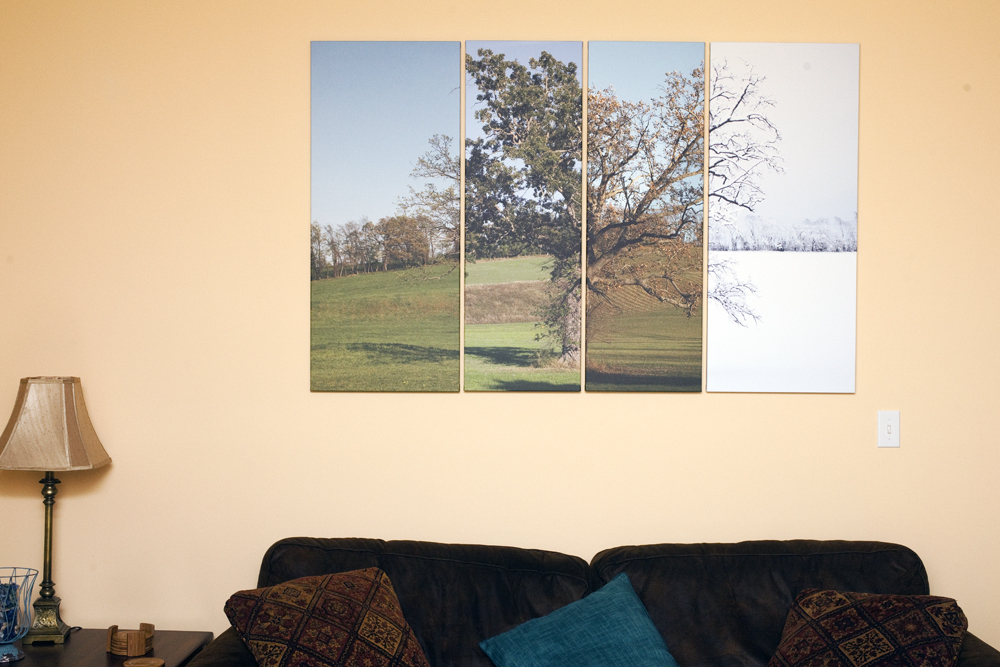 Do you love to travel, or do you have a favorite memory of a vacation you'd like to see again? Consider turning images from vacations and trips into big canvas pictures. These exotic images can add a little more interest and spice to your days and help you recall happy times.
4. Calming Landscapes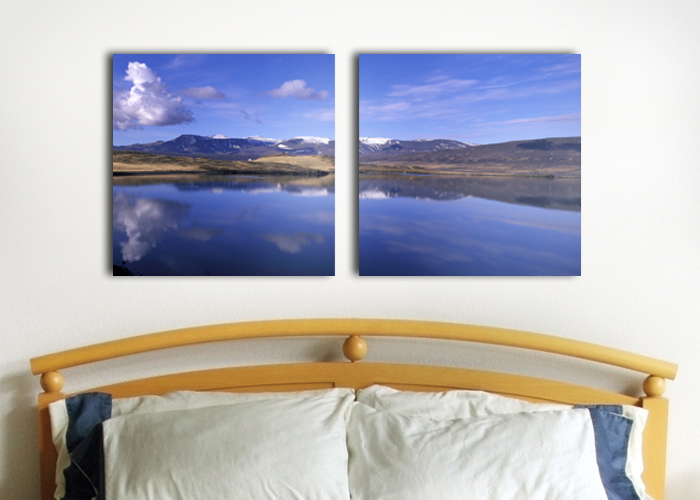 With the size of prints it's possible to make today, use the canvas as a way to help change the tone or mood of a room. Choose a calming landscape photo for bedrooms or offices where you may want to gaze at a serene image for inspiration or to simply relax.
5. Wallpaper Murals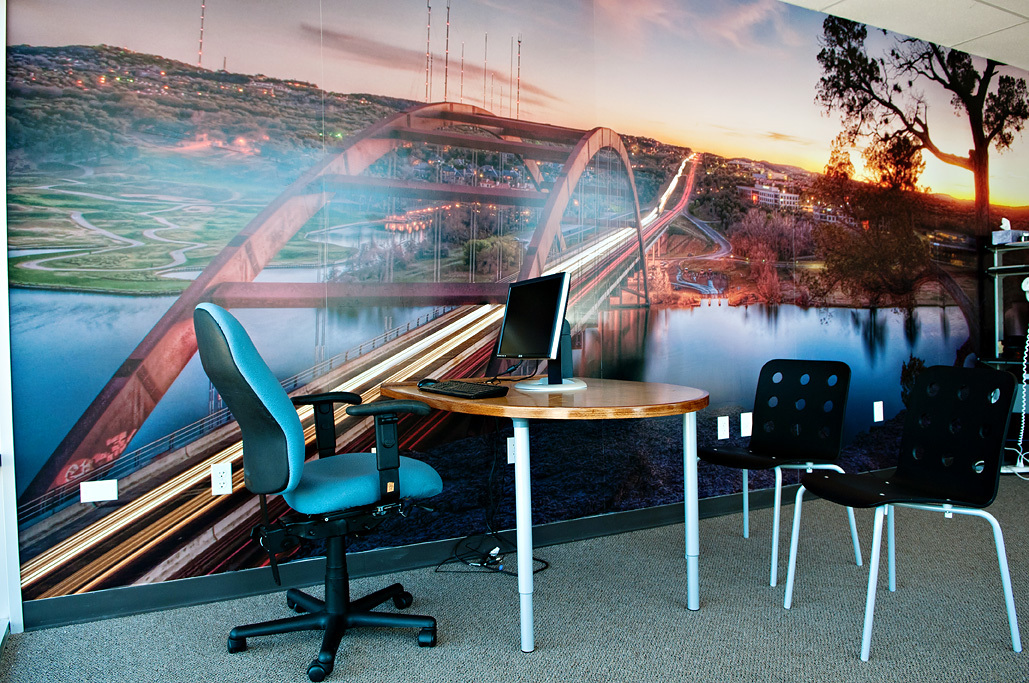 Make a statement in any room of your home with a
custom wallpaper mural
. Over-sized prints that take up the entire wall can set the color palette and design for the room, instantly attracting the eye of anyone who walks through the door.
6. Bright Spring Colors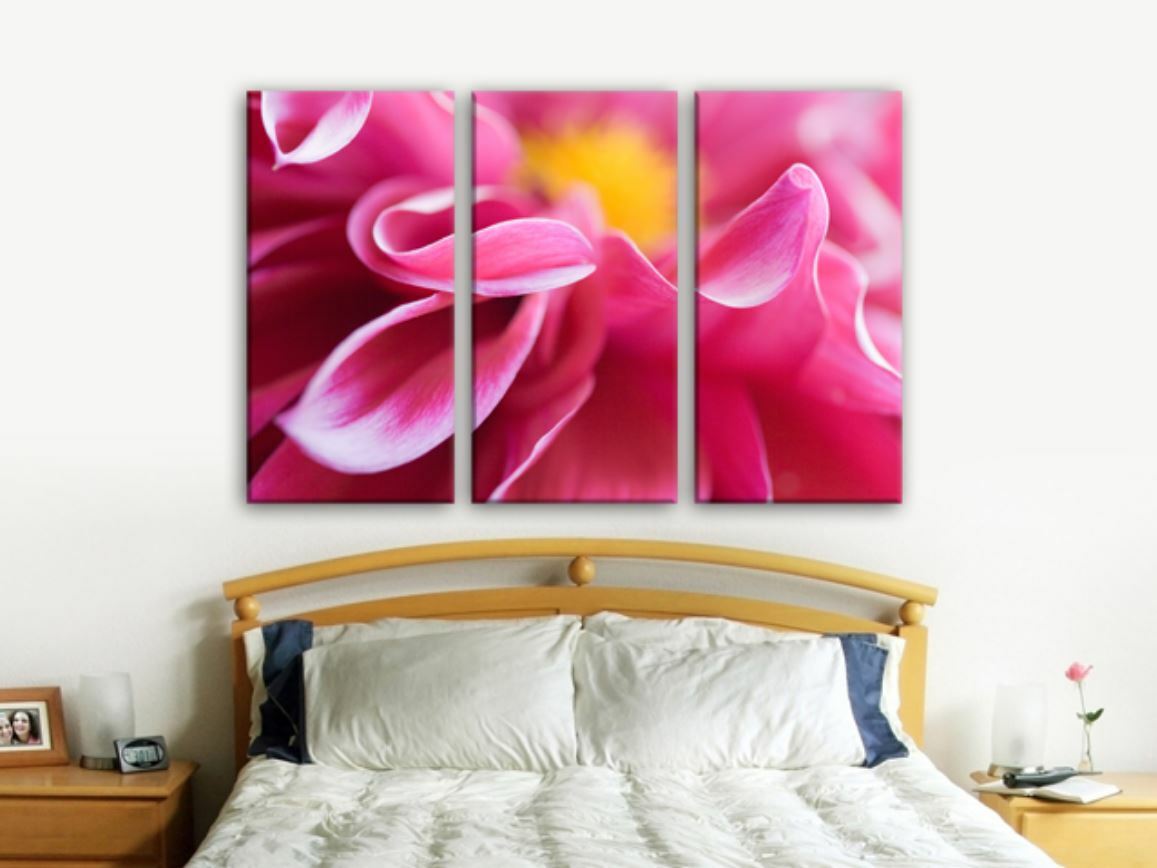 Brighten up the rooms of your home with some bold spring colors. The shades and tones found at this time of year can be amazing, and many of them have softer variations that you can pull from for accents throughout the rest of the room as well.
7. Boys' Room Décor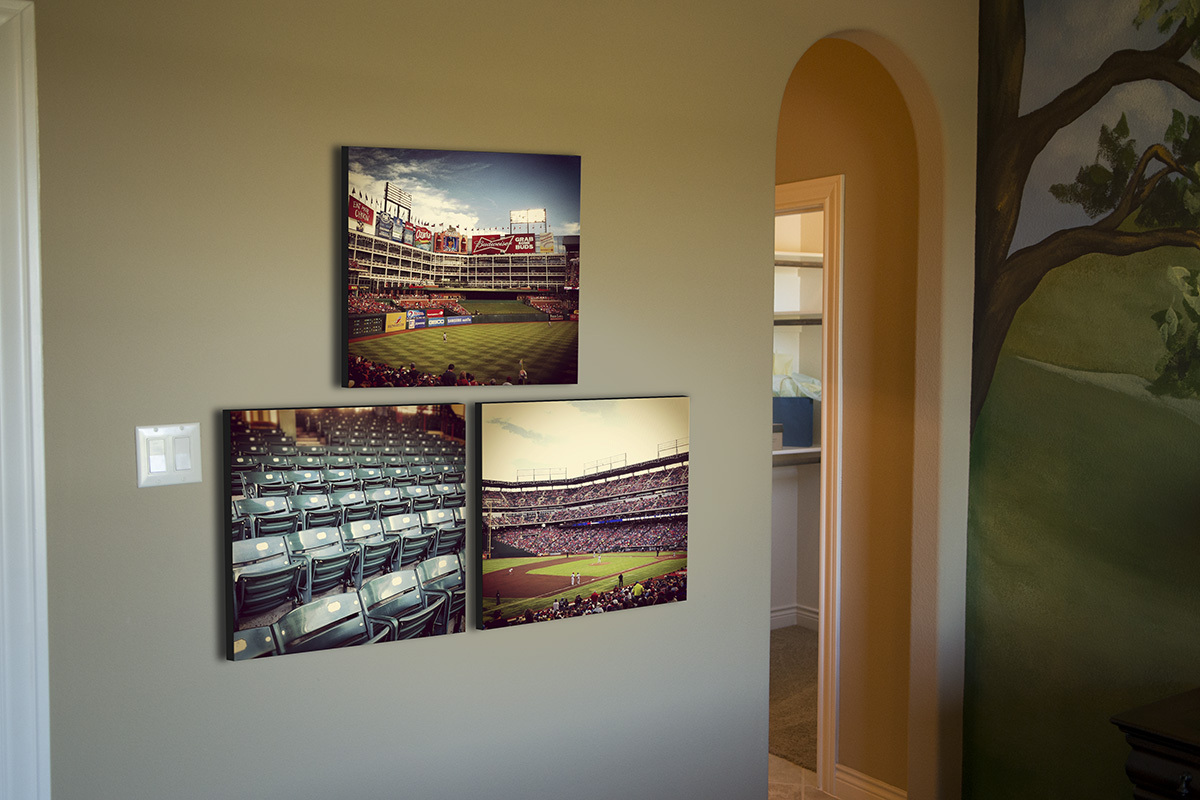 It can be difficult to find décor for a boy's room once he grows out of the dinosaur and fire truck stage. So, why not create some canvas prints of images like race tracks, sports teams, or other things that he enjoys. Collage them together on one wall to show off all his interests at once.
8. Girls' Room Décor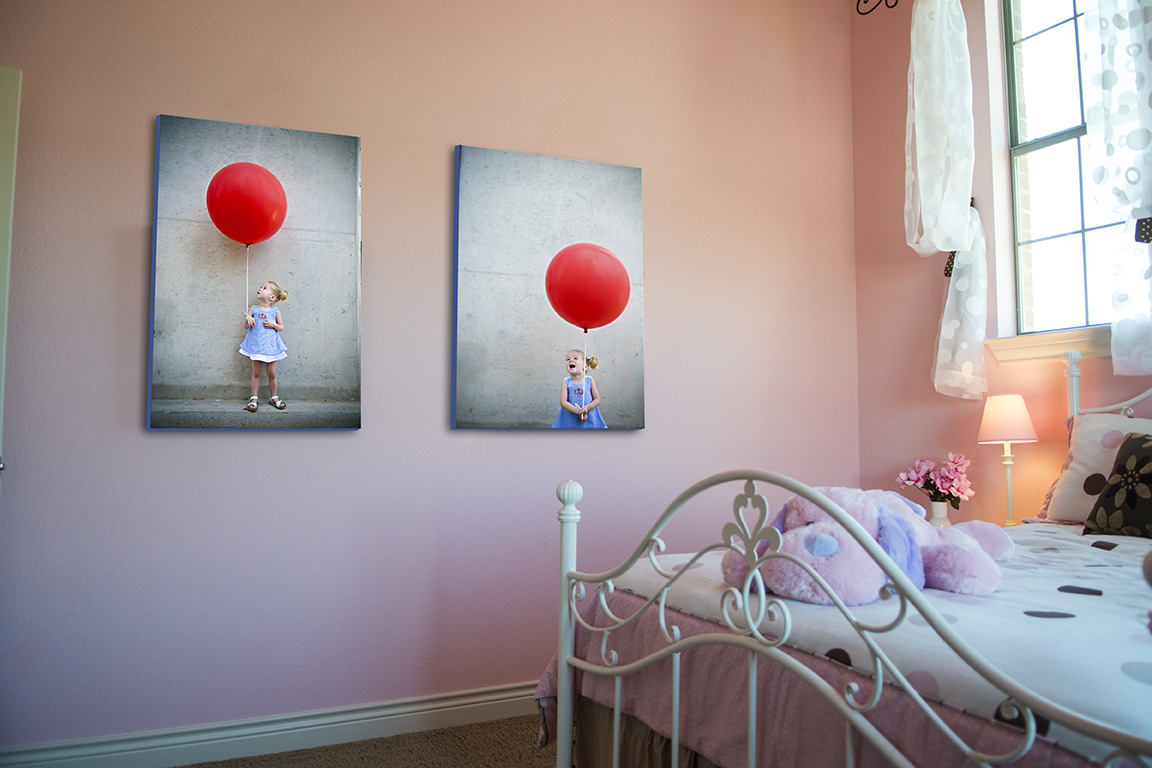 Personalize your little girl's room by creating a photoshoot and enlarging some of the images. Pictures like these, which feature a single, bold color, can be a point of interest in the space and will let her have some fun expressing herself at the same time.
9. Display Your Family Photos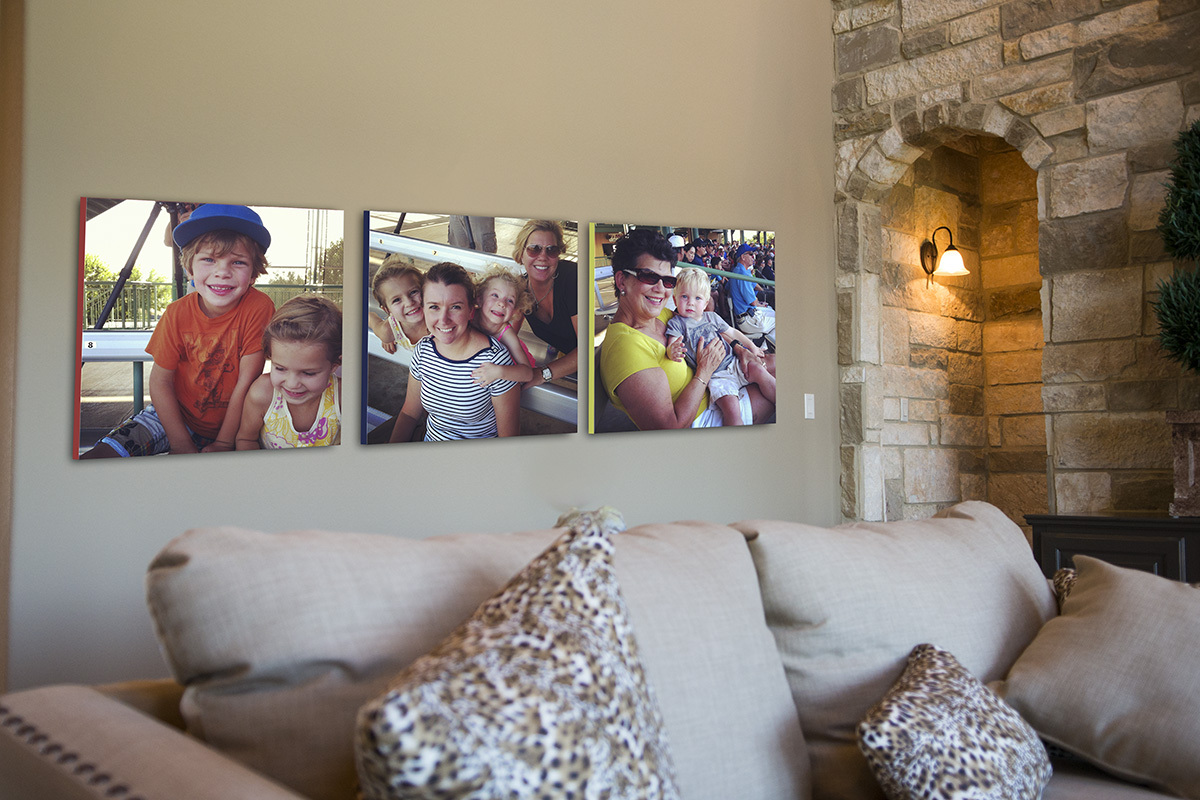 Get your family photos off desks and tables and onto walls by creating big canvas pictures. Whether you opt for candid shots or a professional setting, the varying sizes you can make in canvas prints can bring new life to your favorite family moments. Consider mixing both individual and group shots on one wall to up the depth of interest.
10. Show Off Your Favorite People in the Guest Room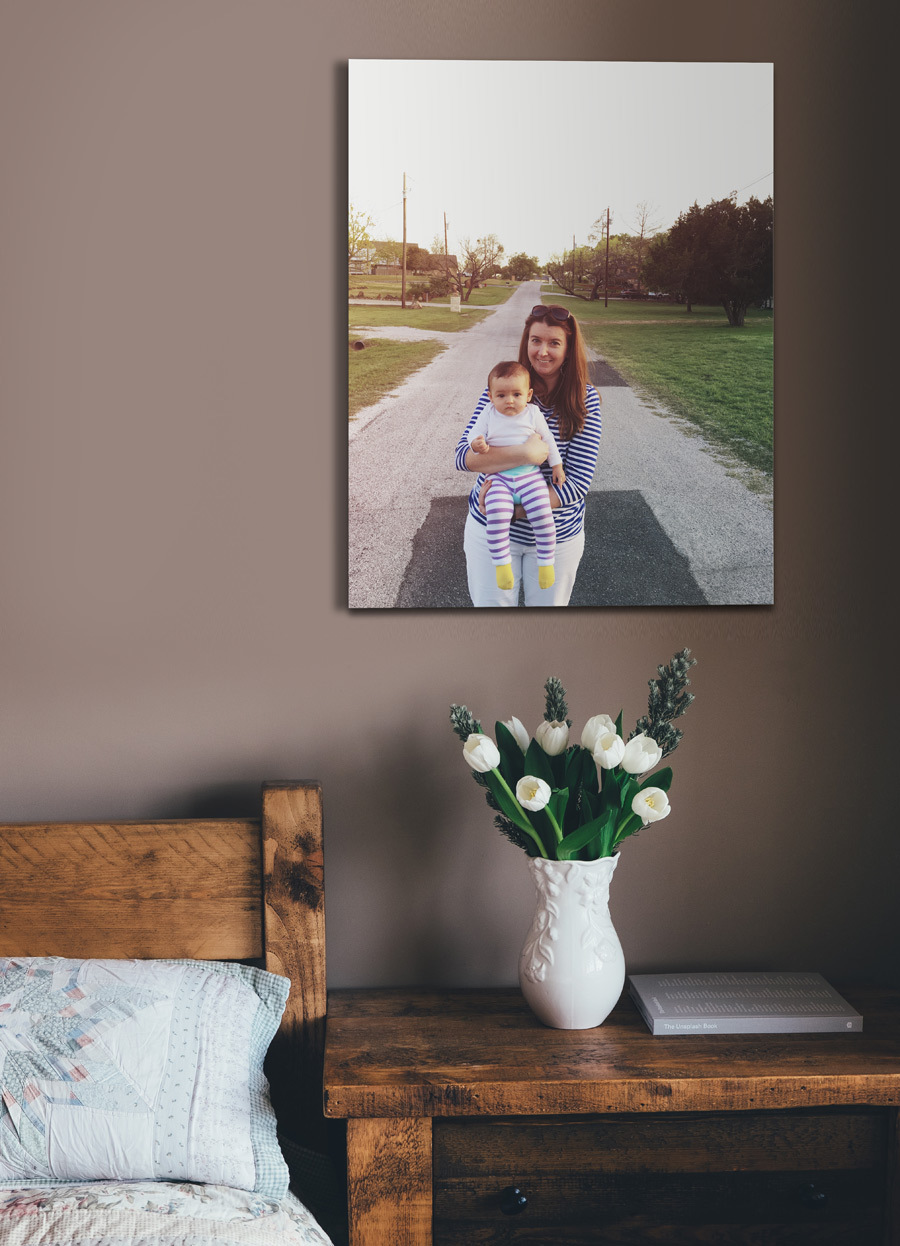 Let your guests know how much you mean to them by featuring oversized prints of friends and family in the guest room. Take some photos during vacations and visits and have them put on some large canvases, then display them as a collage in the room. This is a particularly fun idea if you have guests that come to stay on a repeated basis.
11. Serene Nursery Décor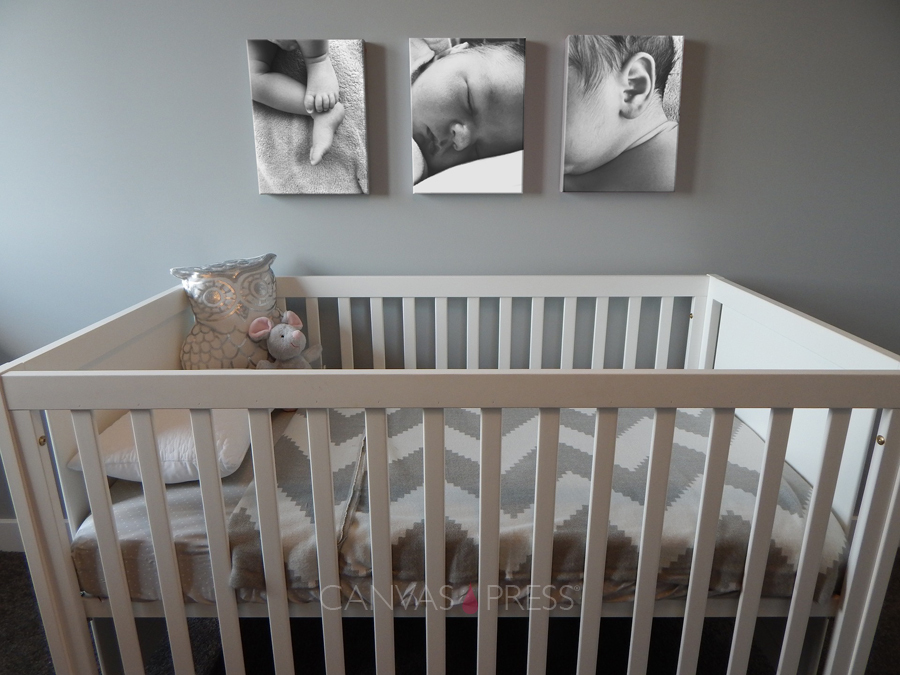 When the time comes to set up a nursery, you want everything to be just right, including the décor. So, consider creating some thematic prints in soothing colors and tones to hang in the nursery. Black and white prints work particularly well above the crib area, as newborns have difficulty seeing color. Babies are also continuously fascinated with images of other babies, so portraits of your child would also work well in the space.
12. Dream Destinations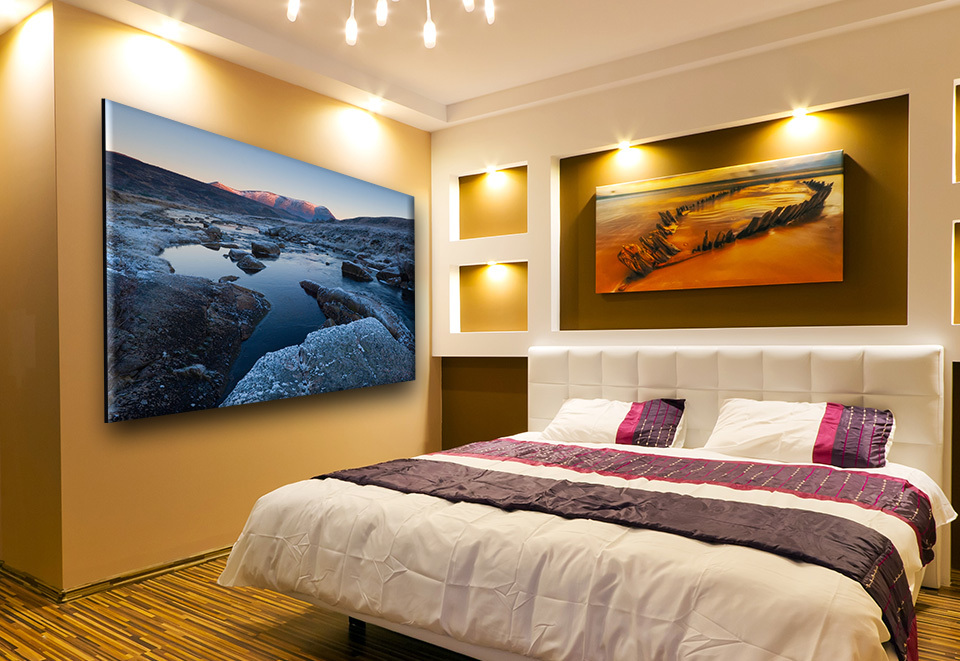 Have you always wanted to travel, but haven't had the chance? Consider making some of your dream destinations into big canvas pictures to hang in your bedroom. Choose soothing tropical scapes or dynamic city views; anything that will make you dream big upon seeing them. While viewing them each day, you can start making plans to get there in person.
13. Your Hometown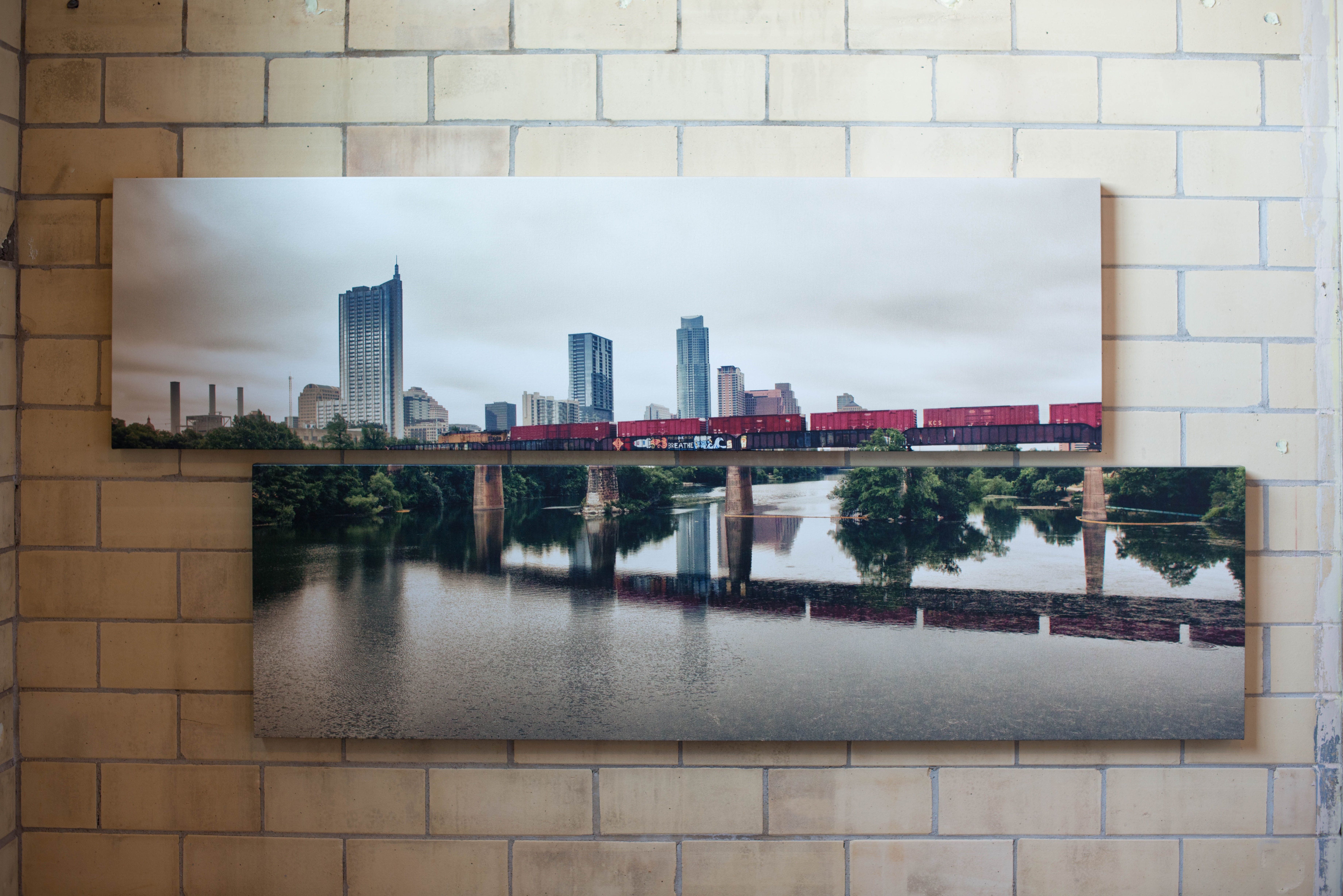 You know your hometown better than anywhere else. So, why not take some pictures of the places that mean the most to you and turn them into canvas prints? Choose your favorite spots and locations, or look for older images at the library that you could potentially use to showcase years gone by.
14. Inspiring Events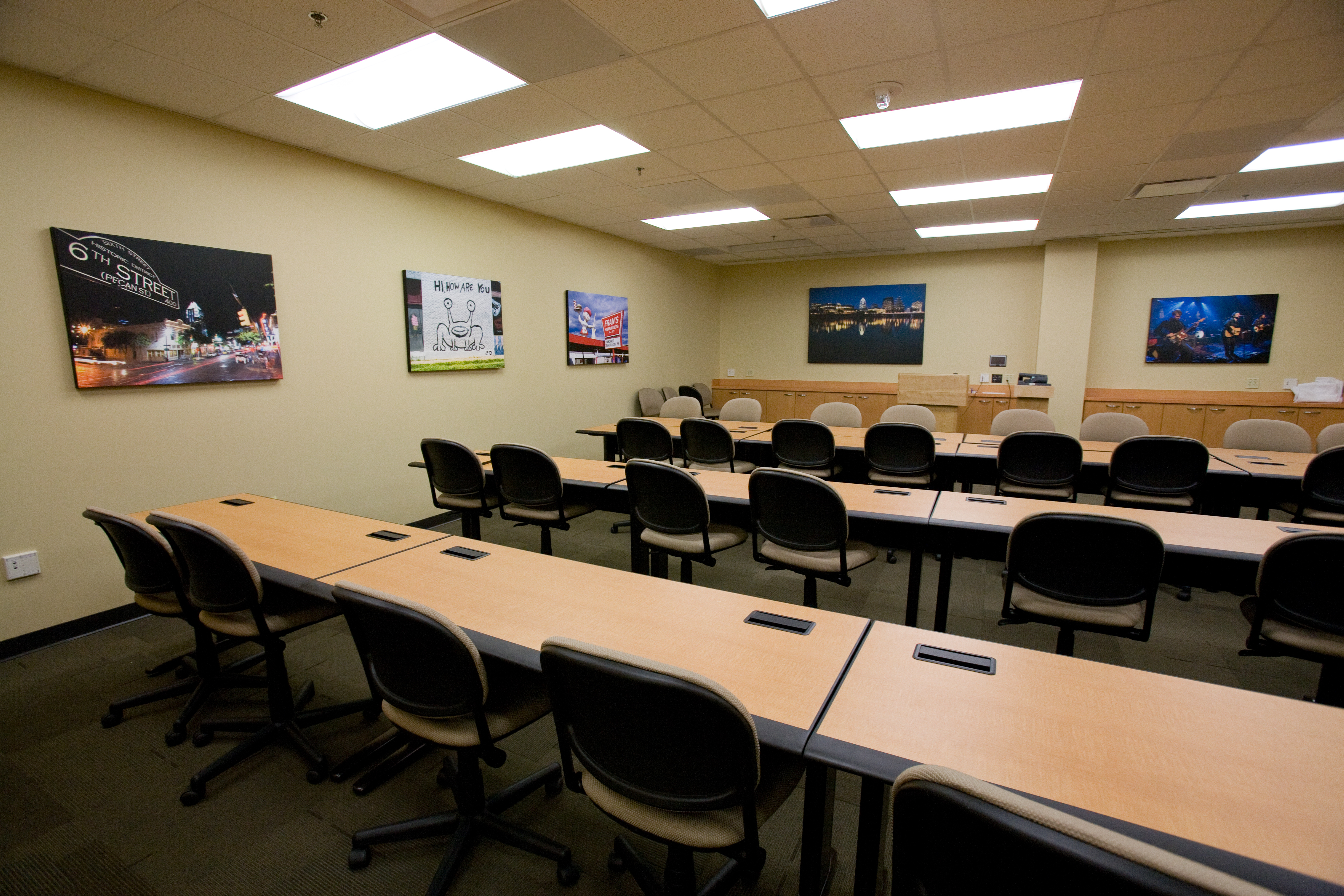 Another large canvas art idea is to capture images from events and occurrences that left an impression on you and use them to create inspiring art. Concerts, ballgames, and other big events make great images, particularly in settings where not only color and interest, but also a little extra energy is required. Look for images that appear to have some movement to them to really spice things up when required.
15. Work Motivation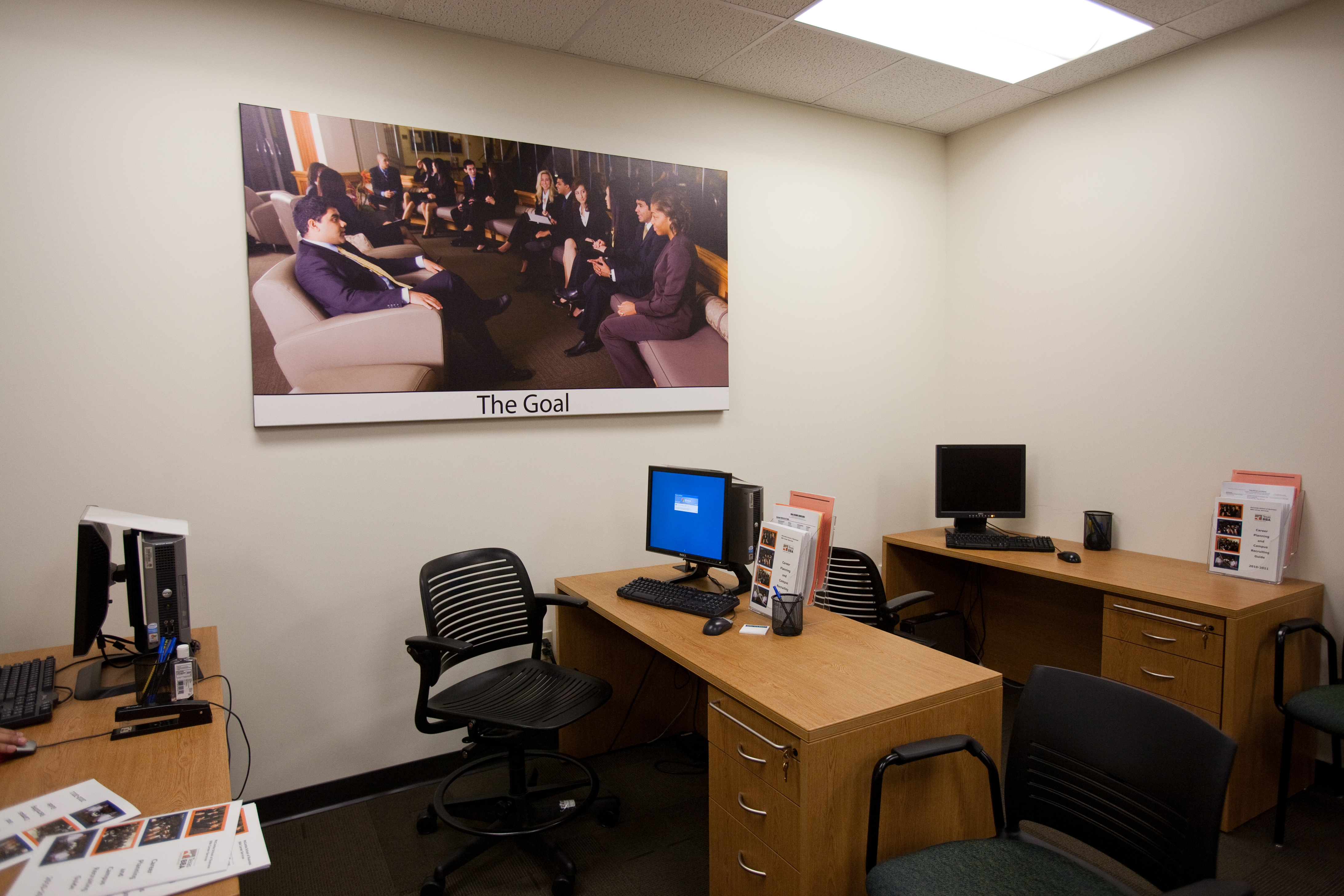 Sometimes all you need to meet a goal is an image you can work toward. Create something you can use in your office to help motivate you toward your end by choosing an image that makes you want to succeed in your chosen field. Images of group meetings, handshakes, and personal interaction are all good choices for this design.
16. A Welcoming Sight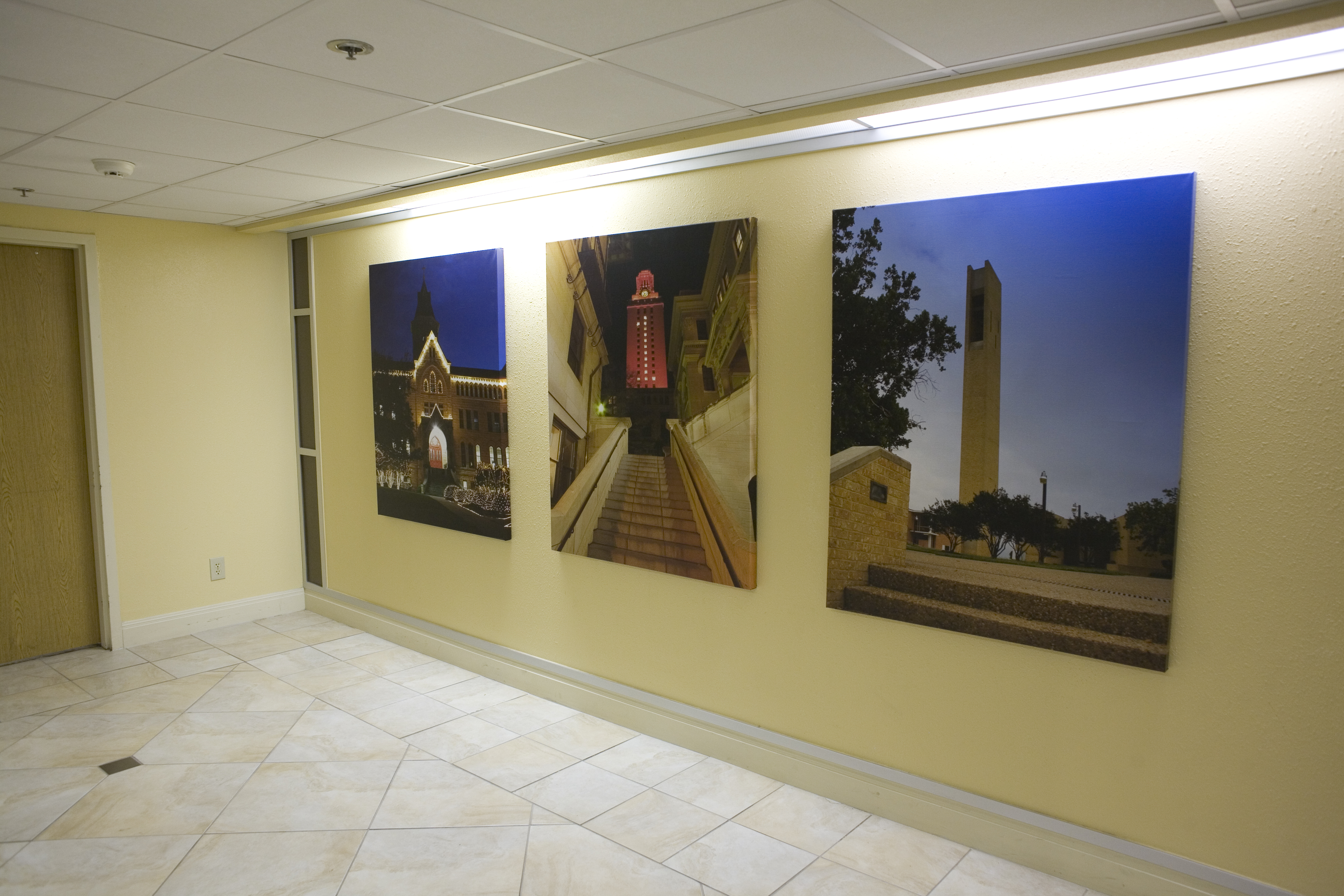 Create an entryway that invites your guests right into your home by hanging up some large canvas prints of famous sights. Great your guests with the type of displays they might see when traveling the world to help them feel that your home is someplace special as well. Be sure to include shots with some dramatic color or angle to really get the maximum amount of impact for the viewer.
17. Celebrities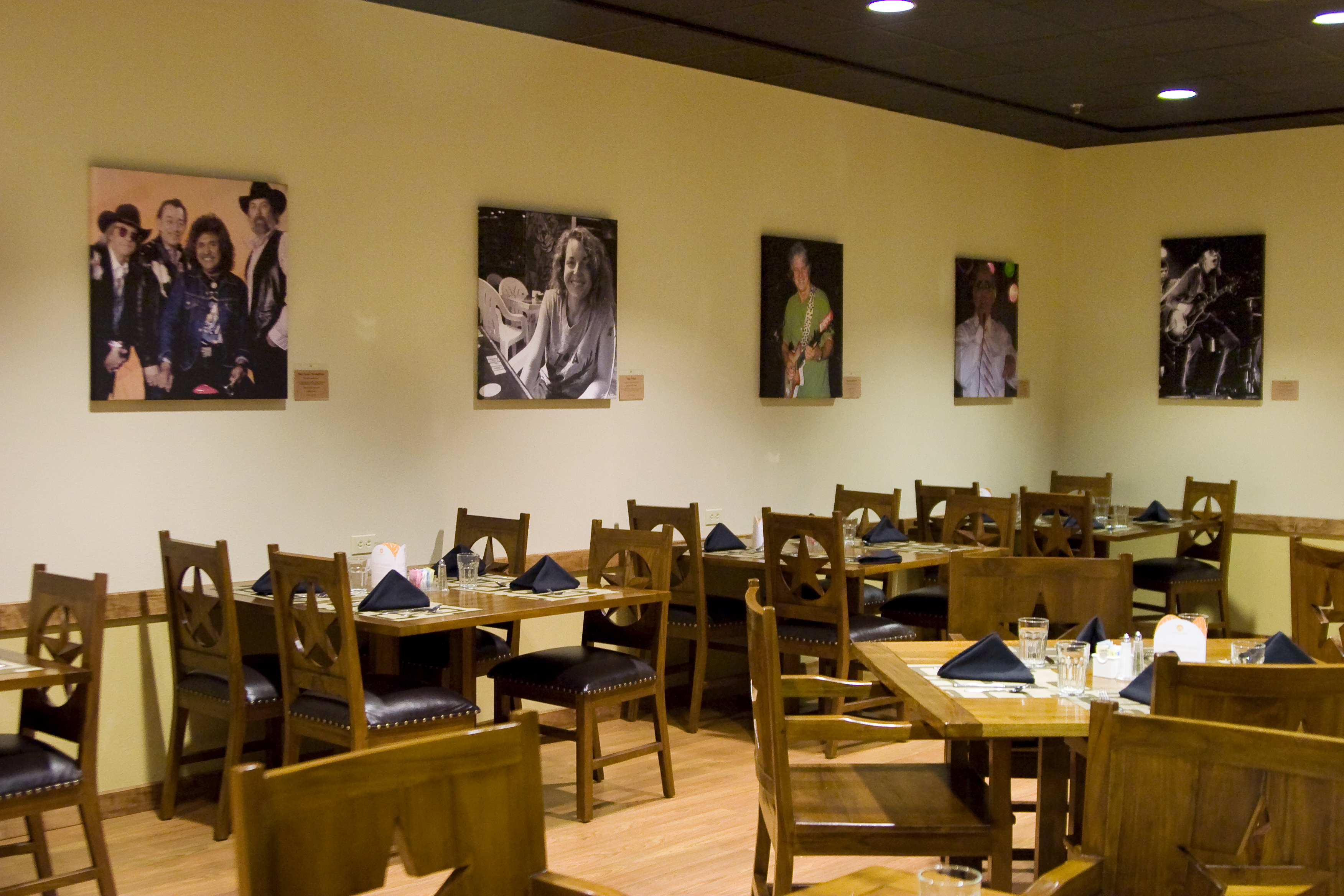 Have a few superstars you wouldn't mind seeing every day? Then consider hanging a few of them up around your home for a fun and fantasy-filled design. Take inspiration from restaurants that like to show off famous guests and create a unique gallery of your own. You can group celebs by genre or simply take images of your favorites to inspire and update your décor.
18. Modern Office Décor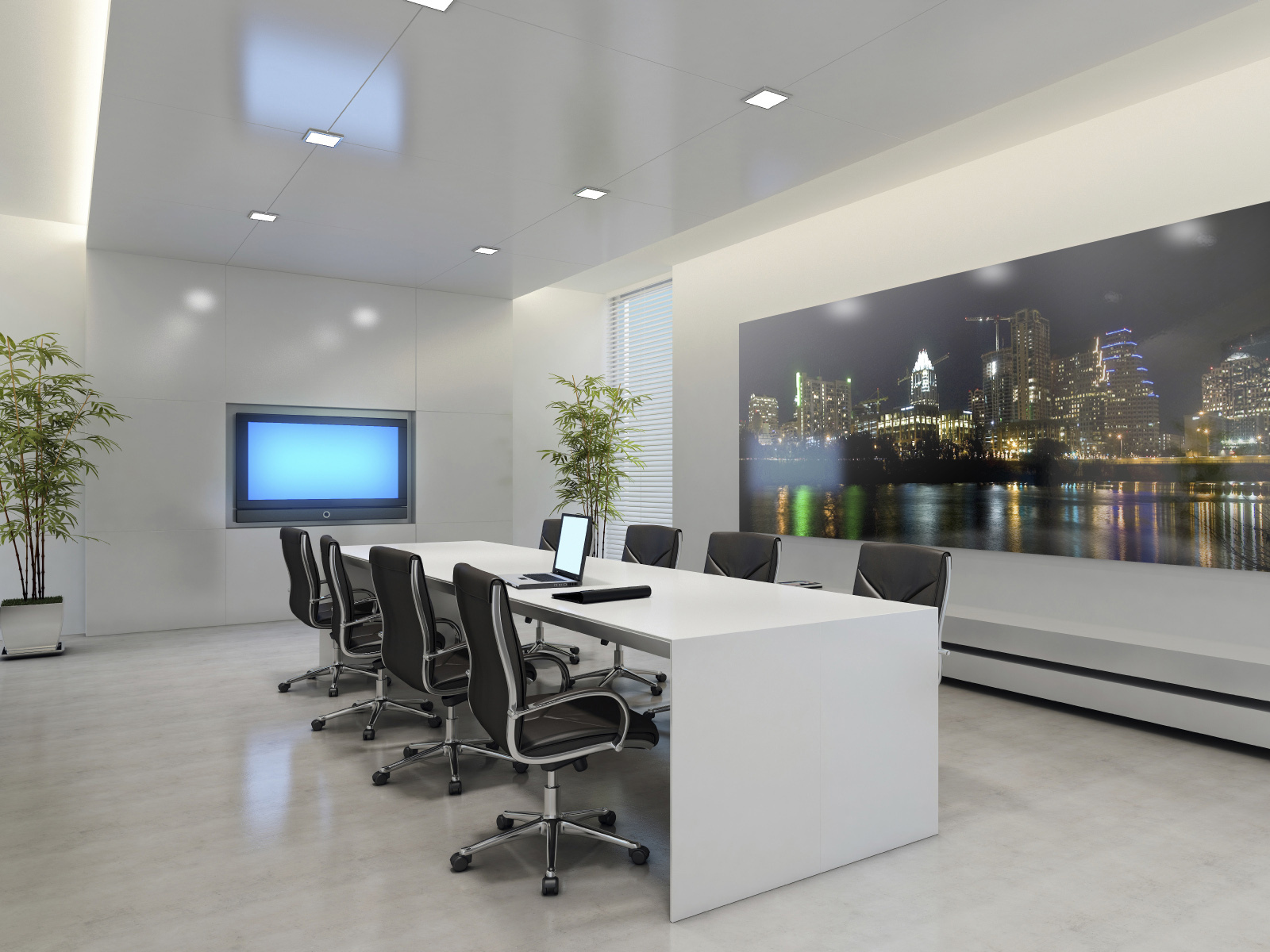 Cityscapes are an updated alternative to the classic landscape print. For a contemporary and busy office, a large cityscape print can be just the thing to inspire and to create a little of the hustle that these places embody. To get the best effect from the shot, look for panoramic views that can show an entire skyline at once, then hang the print in a way that would make you feel as though you're looking out a window.
19. Black and White Gallery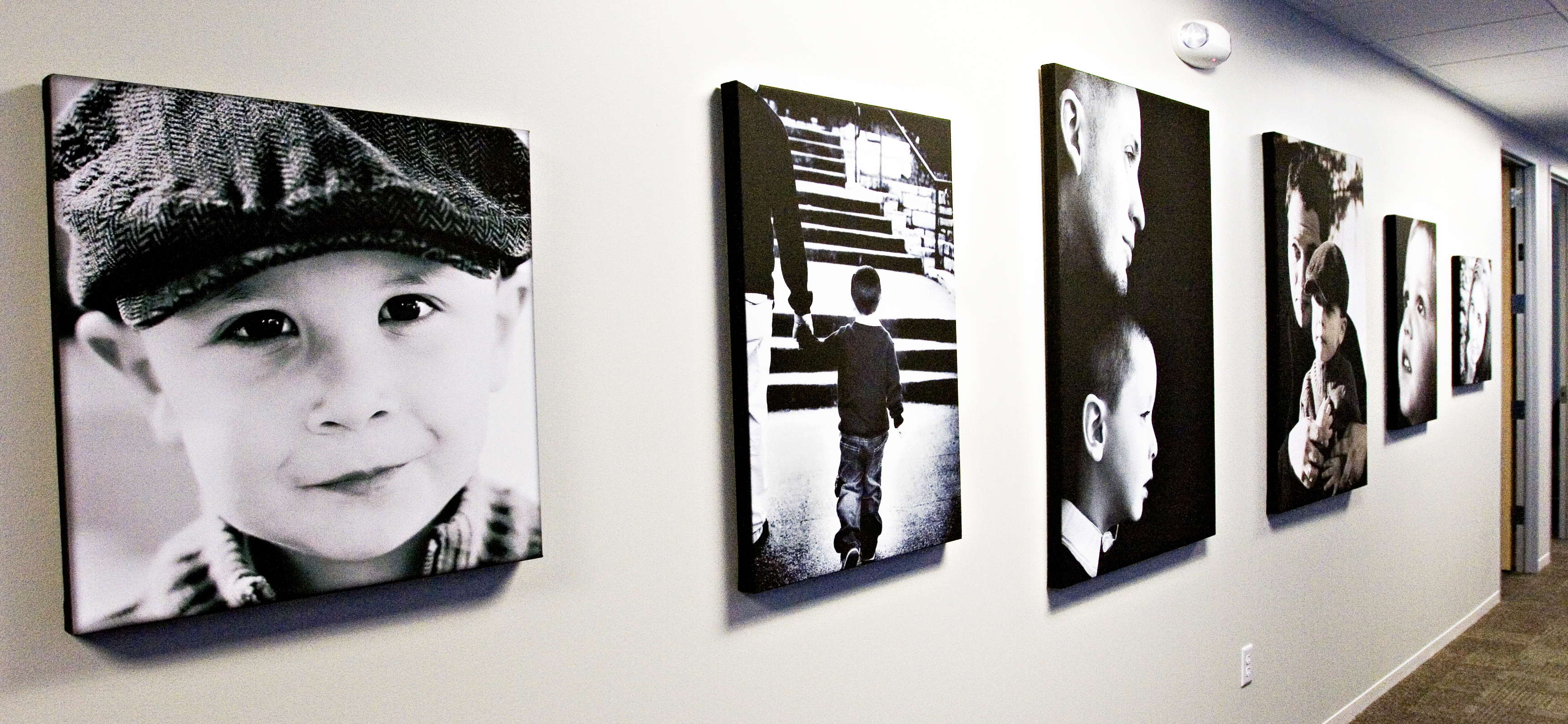 There's something poignant about a black and white photo, something that often captures people's attention in ways that a color print just can't do. So, consider reinventing your gallery wall by grouping a series of black and white canvases. Vary the exposure and depth of the prints to get the biggest impact and create a stunning display.
20. Collage Prints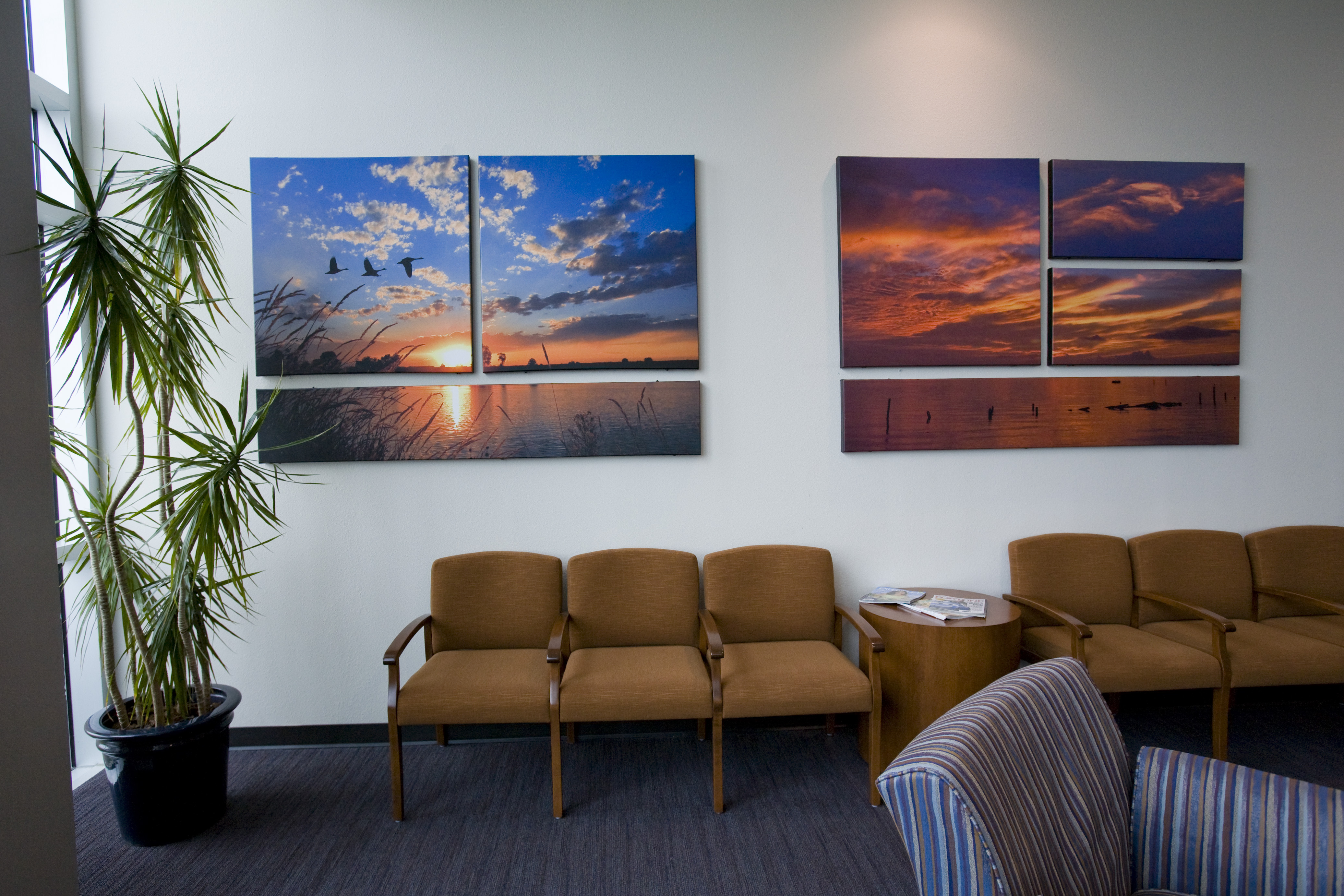 Collage prints and triptychs are popular ways to add large amounts of color and depth to a room, while including some negative space for interest. Simply break a single image into three or more panels. The panels can be the same size, or they can vary in sizes to create more of a puzzle effect. Hang them with a small amount of space between each canvas to get the look.
21. Historical Prints
Big canvas prints don't need to be contemporary to have a big impact upon the viewer. Often historical images can have just as much visual pull, particularly when they're grouped as a set. Consider looking for multiple images of your town, area, or business from years gone by and enlarging a few of the designs to hang together. The sense of nostalgia this can bring adds a lot of feeling to any room.
Create Your Own Canvases
Any image can be turned into a big canvas to wow viewers in any room it's hung. Use these large canvas art ideas as inspiration or create your own by cropping and focusing images you may already have. Use a big canvas to dress up your décor and create some additional image in your home or office.