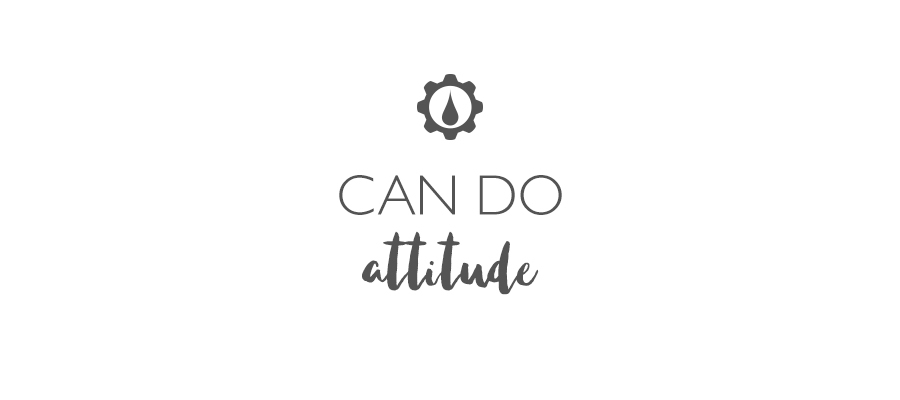 Split a photo into several different photos.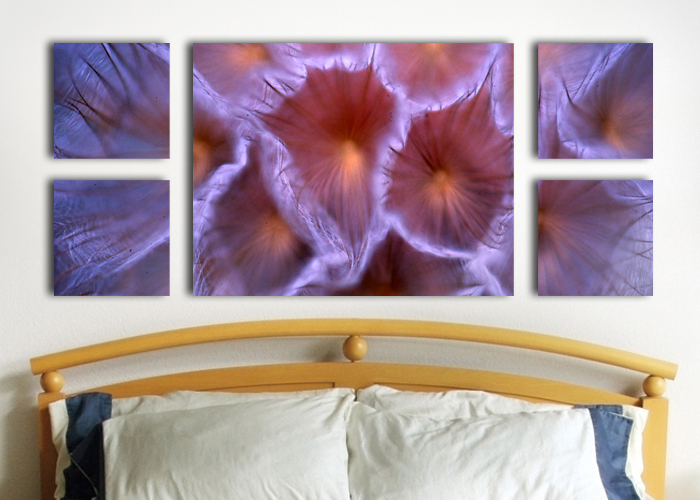 We can create a wall collage from one single photo. We do that by splitting it up into a variety of different ways. If you have something in mind then just let us know and we can do it for you. Whether we splitting the photo in half, thirds or in unequal parts it isn't a problem. Don't worry about messing around trying to crop them yourself. We can send you a proof of the project before we print it so you can make sure it looks exactly how you want it. Give us a call or email us and we can get an idea of what you want to do.
Large photo of several pics on one piece (the big one of that is leaning against the wall)
This photo collage idea has been floating around on Pinterest for a while. Most people don't know where to start with a project like this...we do. Give us a call to find out how.
Kind of opposite of the first idea…we can take several (hundreds even) of your photos to create a photo collage with all of the images on a canvas, metal, or photo print. All we need to get started is an approximate print size of the piece and the images to work from. If you are interested in this idea we can set up special arrangement to get all of the files to us. Contact us to get the ball rolling.
Film strip canvas idea
Similar to the last idea is the Film Strip canvas idea. We found this on Pinterest a while back (as did most people). This is just like the photo collage idea but just with 3 or 4 photos. This is perfect for a family or a couple in love. You don't have to do canvas prints this size either. We can customize the size of the finished canvas to your décor needs.
Words on Canvas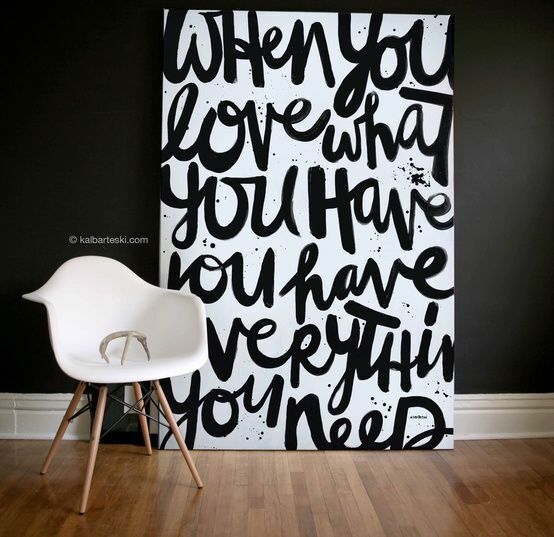 This print was hand done by Kal Barteski and can be found for sale here. We can help you find your own words/quote to put on canvas.
If you are on Pinterest…or have gone to any store in the past year you have seen different sayings printed on…well…anything. We think we have a more appealing way to create your own word art so that it is special and specific to you. Just pick out your favorite quote, saying, bible verse or personal message and we can customize if for you on a print size of your choice. We have hundreds of fonts we can work from to give your words just the right touch.
Scanning your negatives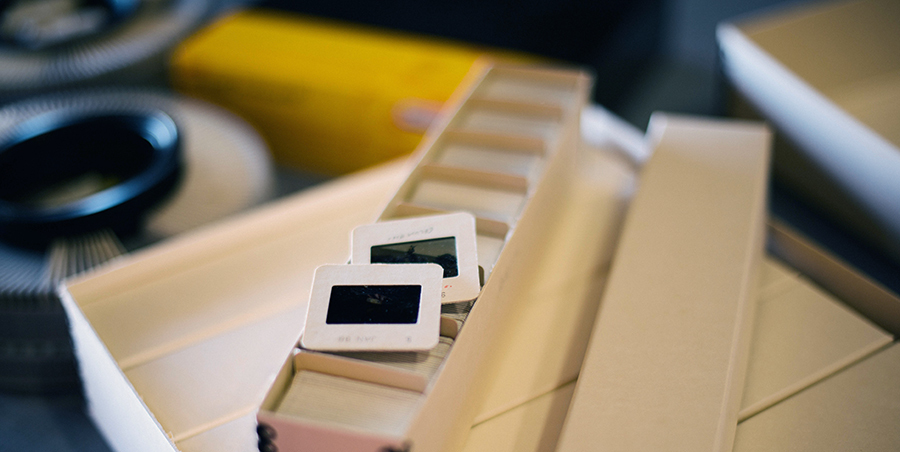 We can scan and print from your film negatives. We have helped several customers print their film photos on canvas. You would be surprised at how large we can print them too. We can scan 35mm (slide film & negative film), medium format & large format films.
Scan your old photos
Along with negatives, we can scan and print your printed photos (up to 9"x11").
Digitally repair damaged photos
If you have old printed photos that are damaged (water, tears, stains) we can scan in your image and digitally repair it. There is a hourly design fee associated with the repair work.
Digitize your artwork (Copy Work)
For artwork that is too large for our scanner we can do what is called "Copy Work". This process entails us taking high-resolution images of your artwork. This is excellent for artists who want to sell limited copies of their artwork. This is also great if you want to archive your artwork. You can safely send the artwork to us we will do the work, repackage it and send it back to you. If you are local please give us a call to set up a time to bring your artwork to us. The setup fee for copy work is $80 and it cost $15 per piece to copy (up to 5 pieces per session).
Find artwork for your project
We can help you find the perfect artwork for your next design project. This can be a blessing…especially when all you have is an idea in your head for a piece of art. We do this for someone looking for interesting art for their home or an interior designer looking to decorate an entire hotel.
We design (custom design needs & gallery wall design)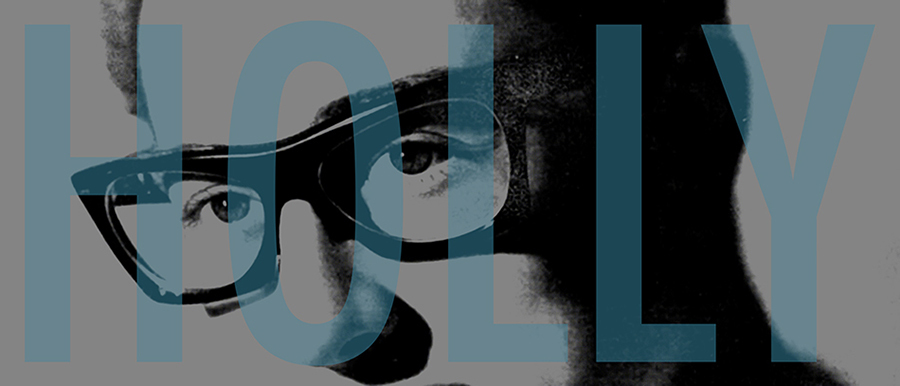 We can create custom designs for printing on any of our products. We would work with you one on one to figure out what the artwork needs to look like. We send proofs throughout the process to make sure we are on track. The same goes for creating custom gallery displays for your home, work or design project. We work with your and the space you would like to fill with a custom gallery collage of prints. We can come up with the design of the collage and make suggestions along the way to make it perfect for your space.
Print your Instagram photos…we can print them pretty big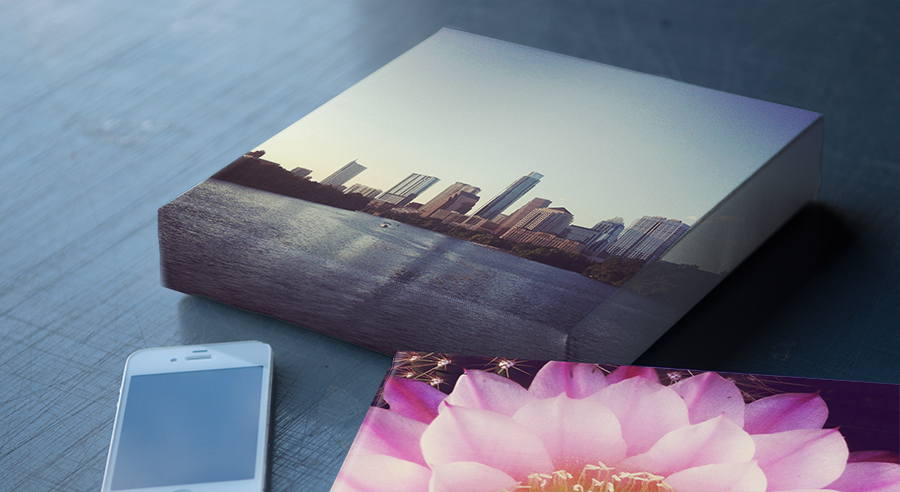 Order them straight from you phone. You don't have to access your Instagram account to order them. Just choose from your camera roll, then select the size you want to print. Simple and easy. We have printed Instagram canvas prints for customers as large as 30"x30". While that may not be the case for all images, it is doable.
You can Mod Podge and even paint on top of the canvas print you order.
Yes, you can further customize your custom canvas print. If you want to add more to it you can paint on top of the photo or artwork you just created. You can also use Mod Podge to add other design elements to your canvas. No one will have anything else like it!
Customize the borders of your canvas print.
Ask for our help to create something special for the borders of your canvas prints. We can customize a border specifically for you. Patterns and text can be added based on your specifications. If this is something you would like to try just contact us before you order and we can walk you through how we would do that for you.
Just Ask
It never hurts to ask. If you have an idea for a project you want to try and the service is not listed here or on our site, just give us a call. We love working on custom projects. We will be straightforward with you and will let you know if it is something we can do or not. We can be reached at 888.784.5553 or
support@canvaspress.com
Monday – Friday from 8am – 6pm (CST).